Rose of Sharon South Korea Authentic Coin Money 1 Won for Jewelry and Craft Making
Regular price
Sale price
$2.28 USD
Unit price
per
Rose of Sharon South Korea Authentic Coin Charm 1 Won for Jewelry and Craft Making
The front of the coin bears the Rose of Sharon (Hibiscus syriacus), South Korea's national flower.
The back of the coin bears the face value and lettering reading "Bank of Korea".
Features
Issuer South Korea
Period Republic (1948-date)
Type Standard circulation coin
Years 1983-2019
Value 1 Won
1 KRW = USD 0.00078
Currency New won (1962-date)
Composition Aluminium (100%)
Weight 0.729 g
Diameter 17.2 mm
Thickness 1.14 mm
Shape Round
Technique Milled
Orientation Coin alignment ↑↓
Number N# 2732
References KM# 31, Schön# 77
Wikipedia:
National flower
Hibiscus syriacus, also known as the Korean rose, is the national flower of South Korea. The flower appears in national emblems, and Korea is compared poetically to the flower in the South Korean national anthem. The flower's name in Korean is mugunghwa (Hangul: 무궁화; Hanja: 無窮花) or mokkeunhwa (Hangul: 목근화; Hanja: 木槿花). The flower's symbolic significance stems from the Korean word mugung, which means "eternity" or "inexhaustible abundance". Various state emblems of South Korea contain Hibiscus syriacus; it is generally considered by South Koreans to be a traditional symbol of the Korean people and culture.
History and culture
From the 8th century to today, This tree is popular as a garden tree.
Hibiscus syriacus has been grown as a garden shrub in Korea since time immemorial; its leaves were brewed into an herbal tea and its flowers eaten. Later on it was introduced and grown in the gardens of Europe as early as the 16th century, though as late as 1629 John Parkinson thought it was tender and took great precautions with it, thinking it "would not suffer to be uncovered in the Winter time, or yet abroad in the Garden, but kept in a large pot or tubbe in the house or in a warme cellar, if you would have them to thrive." (sic) By the end of the 17th century, some knew it to be hardy: Gibson, describing Lord Arlington's London house noted six large earthen pots coddling the "tree hollyhock", as he called it, "that grows well enough in the ground". By the 18th century the shrub was common in English gardens and in the North American colonies, known as Althea frutex and "Syrian ketmia".
Share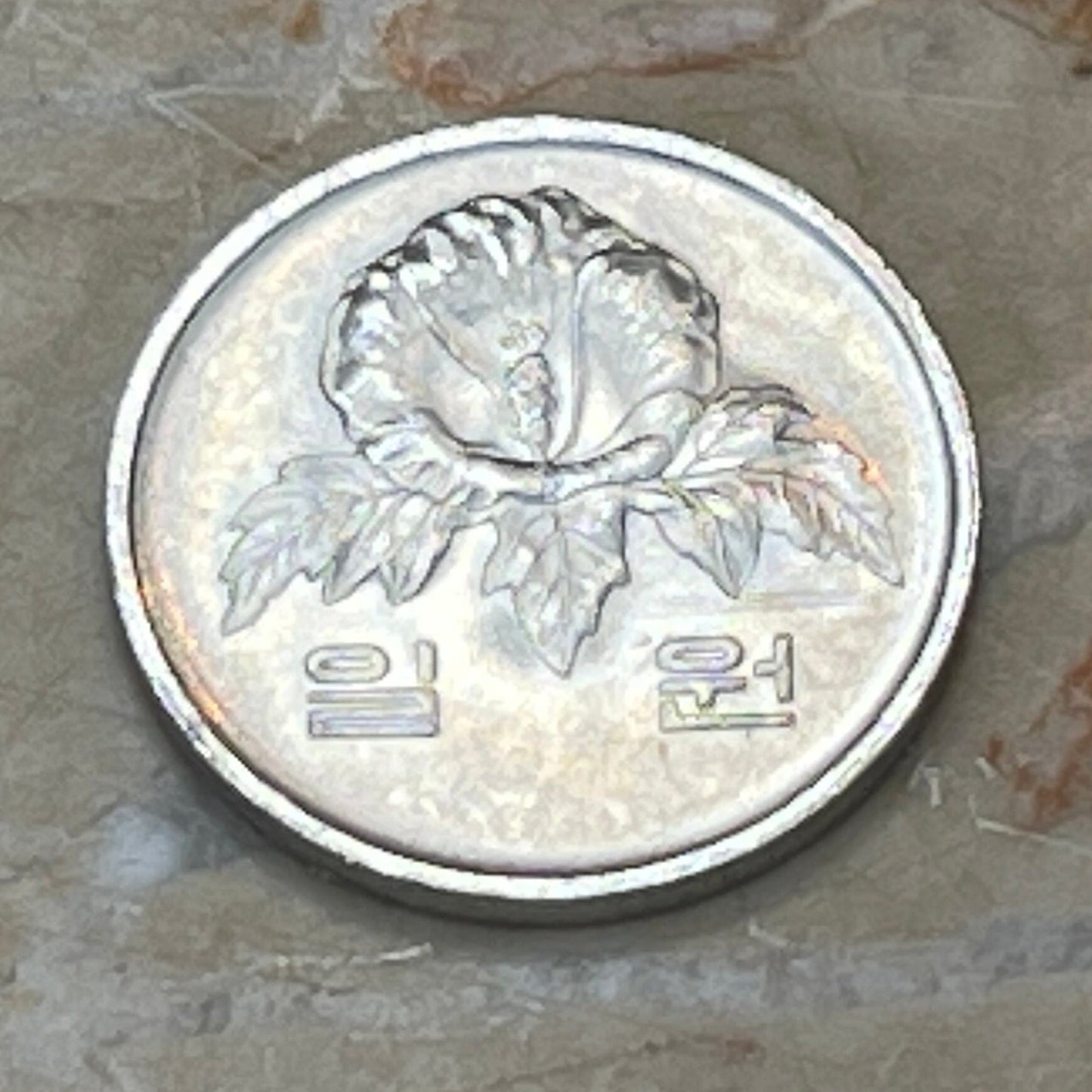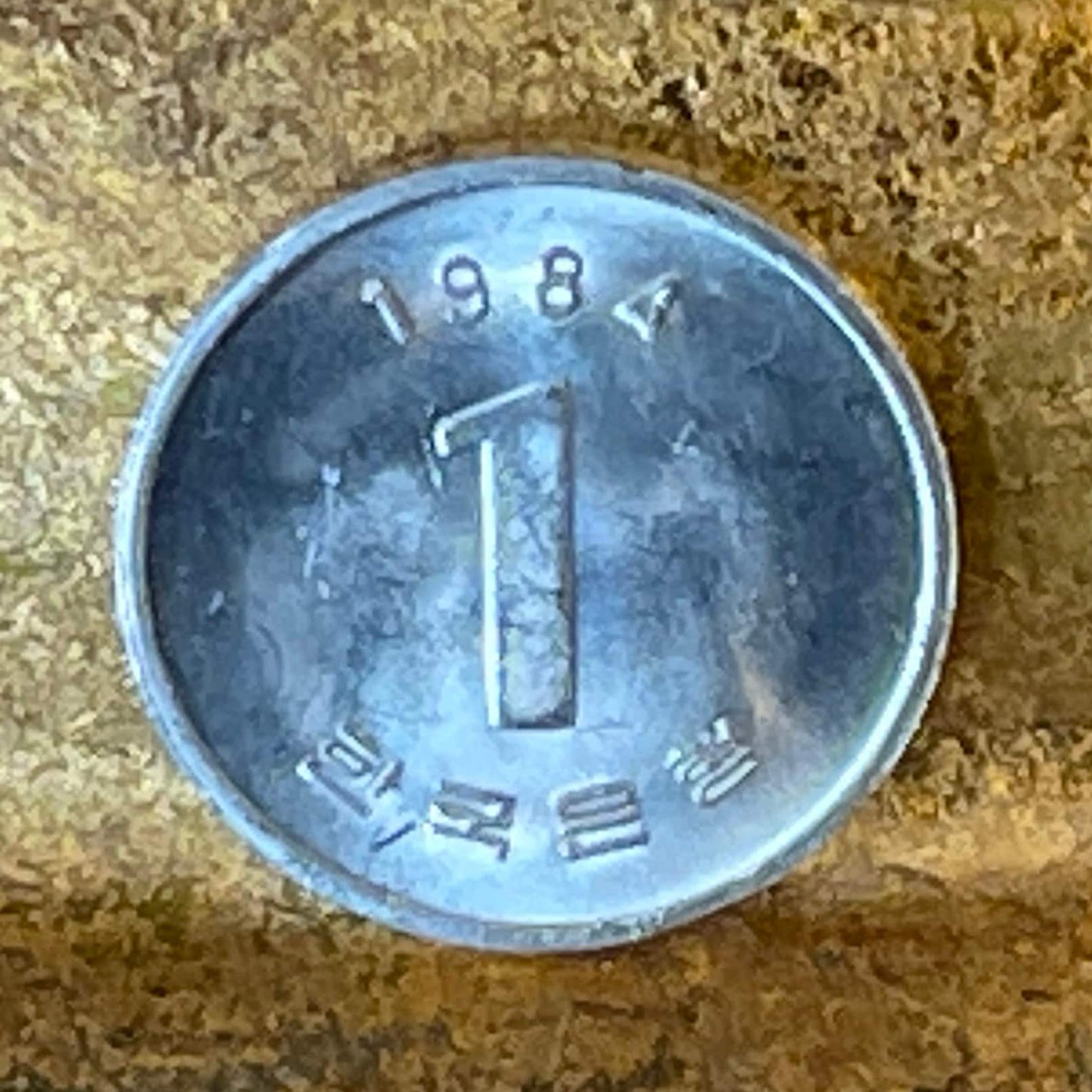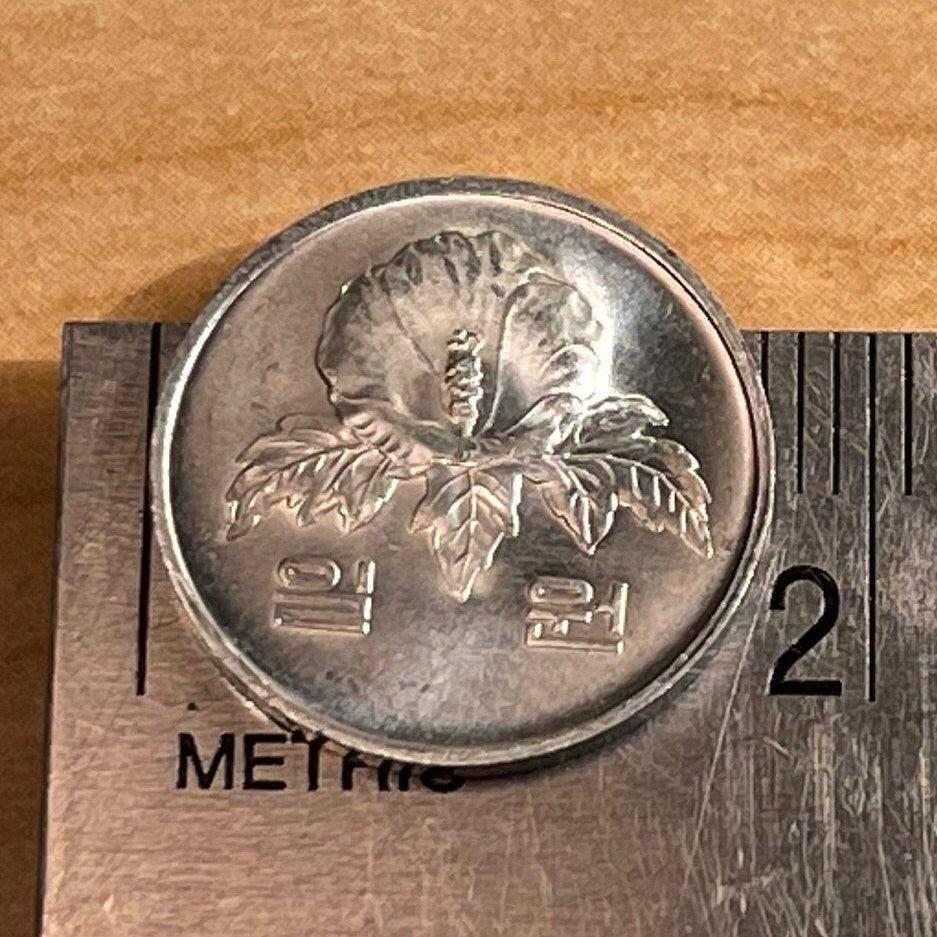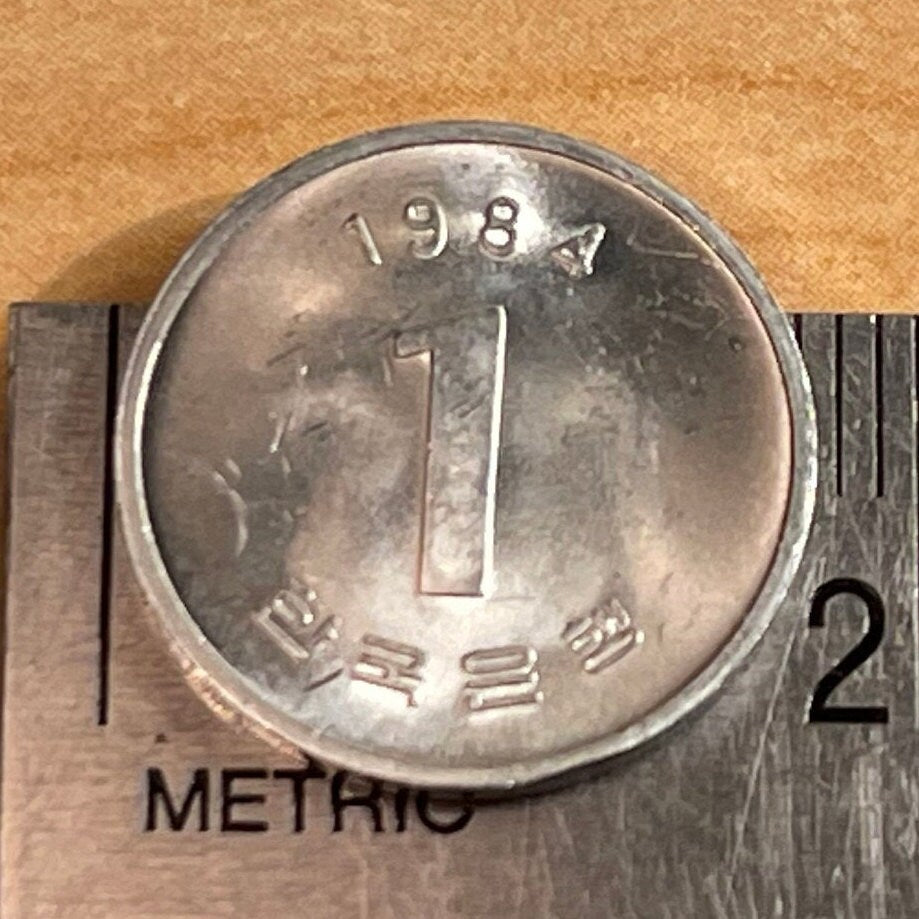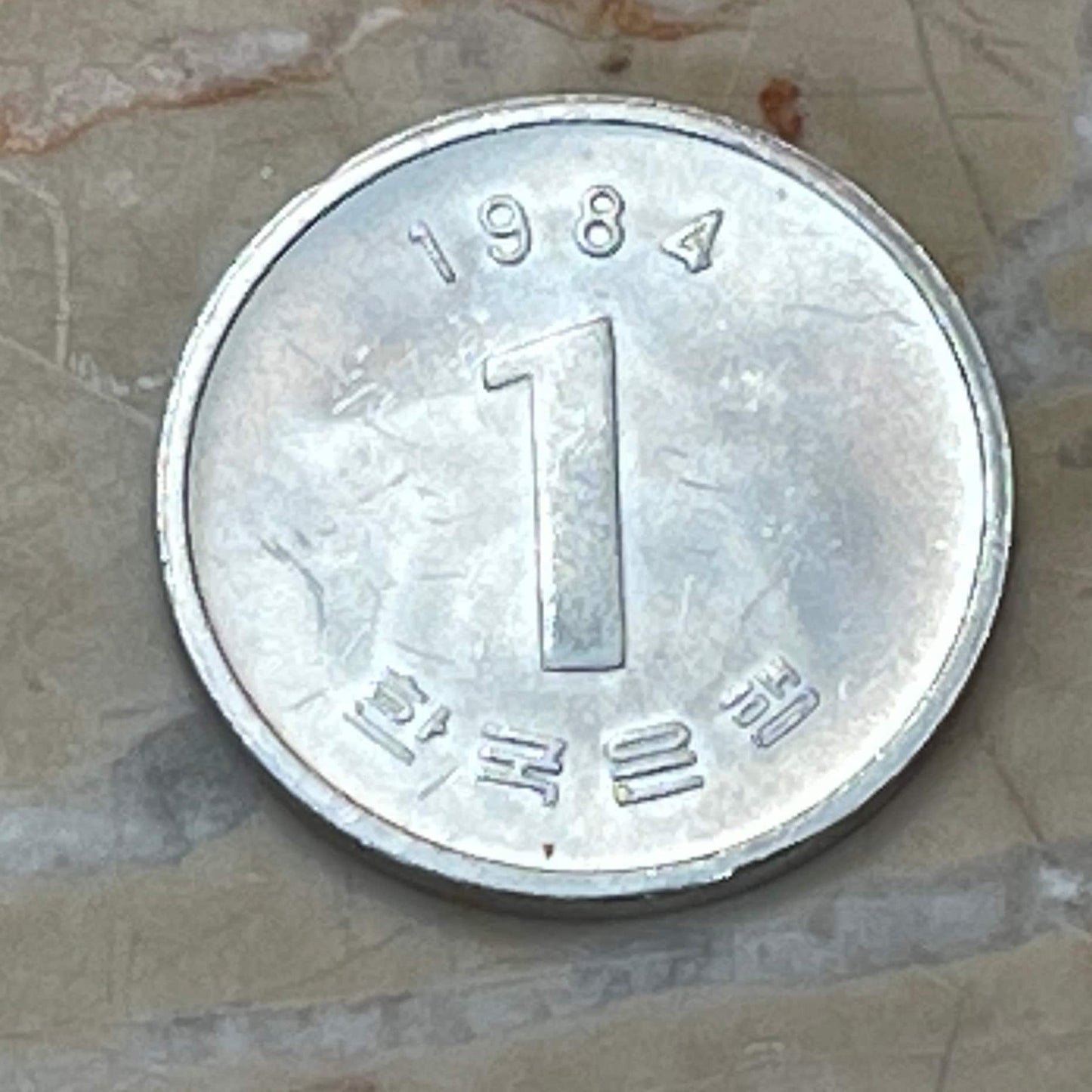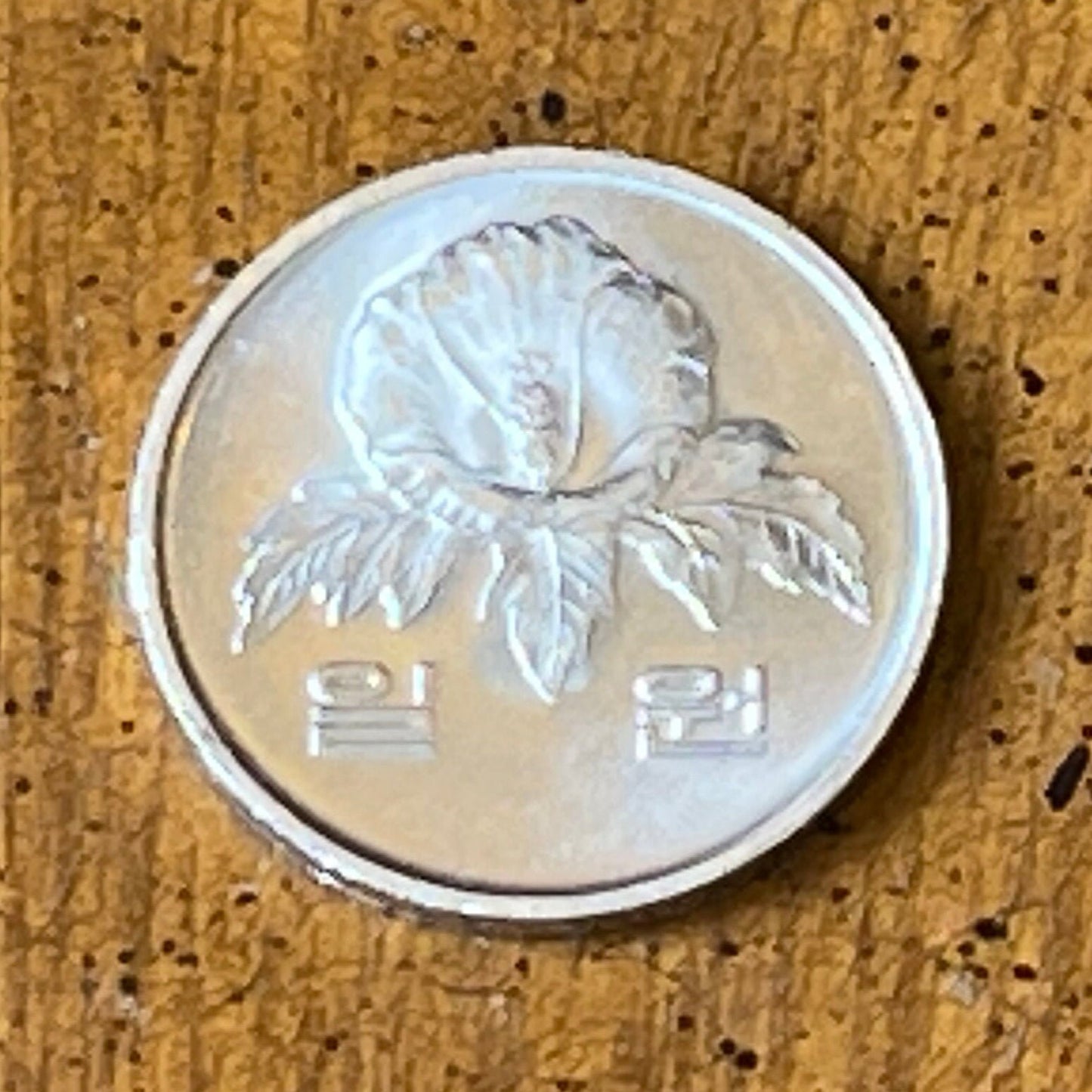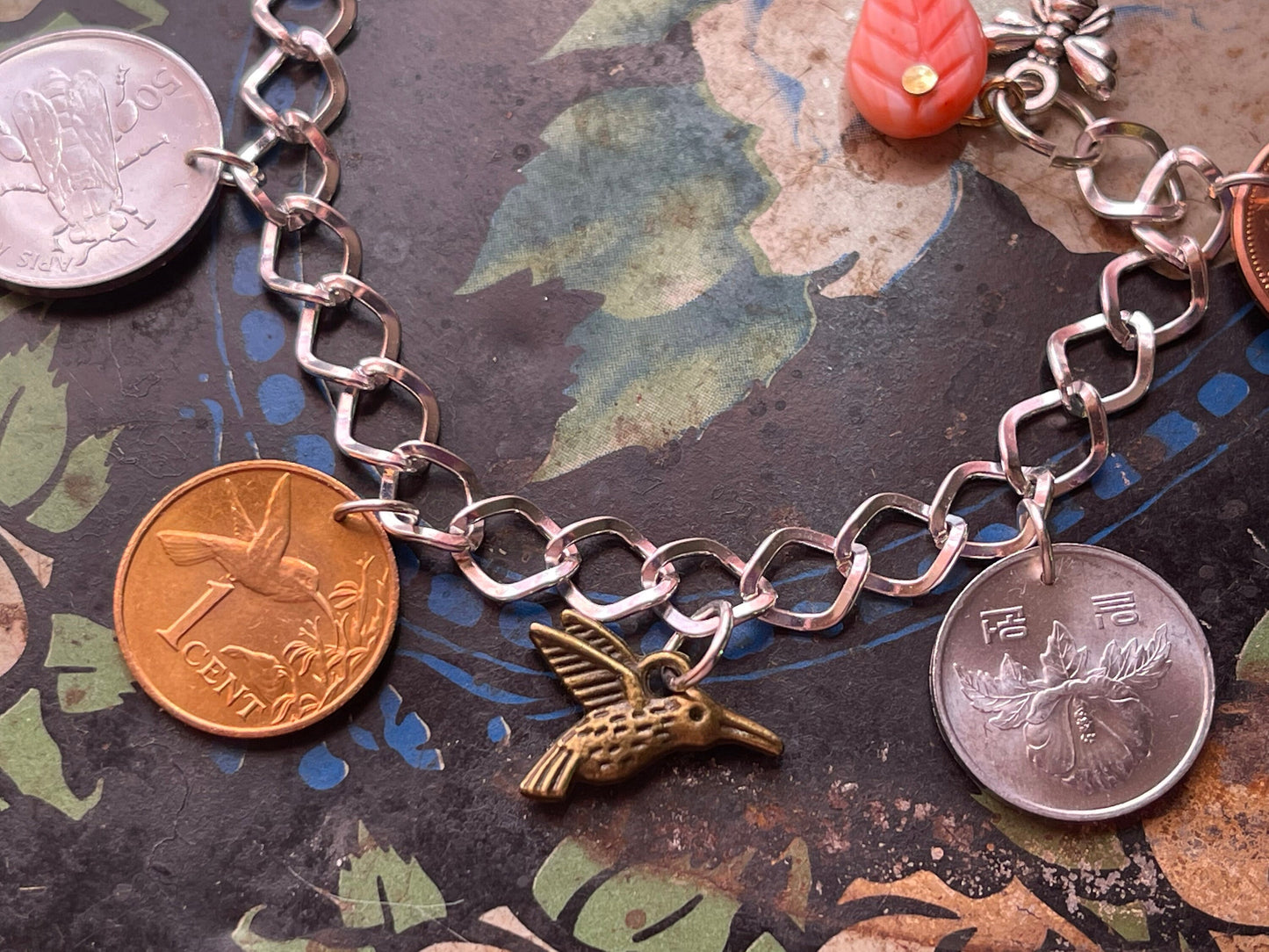 5 stars review from Shannon
5 stars review from Shannon
My boyfriend is Korean. He carries a Rose...
My boyfriend is Korean. He carries a Rose of Sharon 1 won piece as a tribute to his late mother. We actually met because he had dropped it and (since they're so weightless and small) hadn't heard it drop. When I realized it wasn't just a dime, I ran to give it back to him and that's how we met. I'm making a charm bracelet of our relationship and really wanted a matching coin to put on it. What I got was perfect! It's even from 1987, which is only one year off from my birth year, which I find even better. Would definitely order again! Thank you so much!
A beautiful little coin. I got it in remem...
A beautiful little coin. I got it in remembrance of my mother, named "Rose of Sharon", and I'm happy to add this to my other randomly collected ones. The seller has other neat coins in their shop as well, will be back for more.
Small light weight coin. To be used on a...
Small light weight coin. To be used on a charm bracelet. Fast shipping too!