Sagittarius the Archer Centaur 10 Shillings Somaliland Authentic Coin Money for Jewelry and Craft Making (Zodiac Series) (Astrology) Chiron
Regular price
Sale price
$4.99 USD
Unit price
per
Sagittarius the Archer Centaur 10 Shillings Somaliland Authentic Coin Money for Jewelry and Craft Making (Zodiac Series) (Astrology) Chiron
Commemorative issue: Zodiac Series - Sagittarius the Archer
Reverse: Archer with bow and arrow, astrological symbol left, date below
Lettering: SAGITTARIUS
♐︎
2006
Obverse: Denomination
Lettering: • BAANKA SOMALILAND •
10/- TEN SOMALILAND SHILLINGS
Features
Issuer Somaliland
Ruling authority Republic (1991-date)
Type Circulating commemorative coin
Year 2006
Value 10 Shillings (10 SLS)
Currency Shilling (1994-date)
Composition Stainless steel
Weight 4.8 g
Diameter 24.9 mm
Thickness 1.50 mm
Shape Round
Orientation Medal alignment ↑↑
Number N# 2530
References KM# 17
Element: Fire
Color: Blue
Quality: Mutable
Day: Thursday
Ruler: Jupiter
Greatest Compatibility: Gemini, Aries
Lucky Numbers: 3, 7, 9, 12, 21
Dates: November 22 - December 21
Sagittarius (November 22 - December 21)
Sagittarius Traits
Strengths: Generous, idealistic, great sense of humor
Weaknesses: Promises more than can deliver, very impatient, will say anything no matter how undiplomatic
Sagittarius likes: Freedom, travel, philosophy, being outdoors
Sagittarius dislikes: Clingy people, being constrained, off-the-wall theories, details
Curious and energetic, Sagittarius are the travelers of the zodiac. Their open mind and philosophical view motivate them to wander around the world in search of the meaning of life. Sagittarius is an extrovert, always optimistic, full of enthusiasm, and ready for changes. This is a Sun sign of individuals who are often preoccupied with mental work, but when they find grounding, they show their ability to transform visions and thoughts into concrete actions and circumstances.
Just like Aries and Leo, Sagittarius is a Fire sign, in search of ways to creatively color the world in their colors. Clear about their intentions and honest by moral imperative, its representatives are often honest to the point of absurd, with no regard for tact and emotions of other people whatsoever. It is important for them to learn how to express their opinions in a tolerant and socially acceptable way.
Sagittarius is ruled by Jupiter, the largest planet of the Solar system and the greatest beneficent giant in Astrology. Their enthusiasm has no boundaries, and these people possess a great sense of humor accompanied by intense curiosity. In need of absolute freedom, their adventurous spirit takes them from one end of the world to the other, exploring different cultures and philosophies.
Sagittarius – the Misunderstood Healer Guided by the centaurs and the story of Chiron, Sagittarius is the sign of teaching and healing, always ready to accommodate a friend and help others heal. This is a benefactor who is rarely fully accepted by common people, always in search for great distances where they might find a home. Pain is often hidden behind their smile, and they would gladly give everything they have to other people only to live their lives free from it. Blessed by many incredible things, there always seems to be something missing to make their life complete.
https://www.astrology-zodiac-signs.com/zodiac-signs/sagittarius/
*********
Wikipedia:
Sagittarius (♐︎) (Greek: Τοξότης Toxótēs, Latin: Sagittarius) is the ninth astrological sign, which is associated with the constellation Sagittarius and spans 240–270th degrees of the zodiac. Under the tropical zodiac, the sun transits this sign between approximately November 23 and December 21 and under the sidereal zodiac from December 18 - January 15. Greek mythology associates Sagittarius with the centaur Chiron, who mentored Achilles, a Greek hero of the Trojan War, in archery.
Sagittarius, the half human and half horse, is the centaur of mythology, the learned healer whose higher intelligence forms a bridge between Earth and Heaven. Also known as the Archer, Sagittarius is represented by the symbol of a bow and arrow.
Along with Aries and Leo, Sagittarius is a part of the Fire Trigon as well as the last of the reproductive trinity. It also follows Gemini and Virgo as third of the mutable signs, which are the signs that feature changeable quality. When Sagittarius is depicted as an archer, then he is classified as human but when represented as a centaur, he is nonhuman (bestial). However, the classification of the astrological sign as a human or bestial does not carry practical consequences for interpretation.
As an archer, Sagittarius is said never to fail in hitting the mark and this depiction alludes to the power of prophecy, hence, the claim that seers and prophets are born in this sign.
Share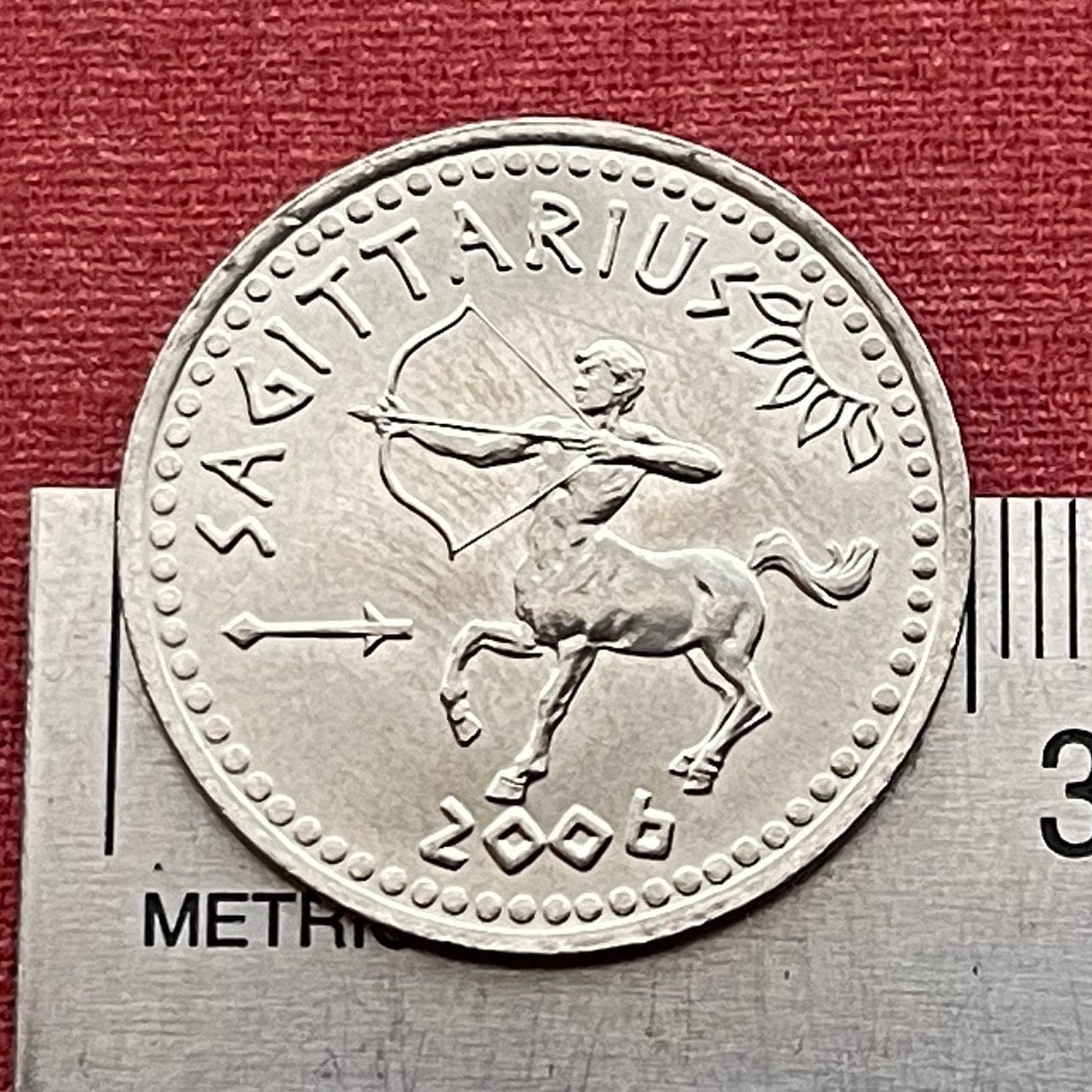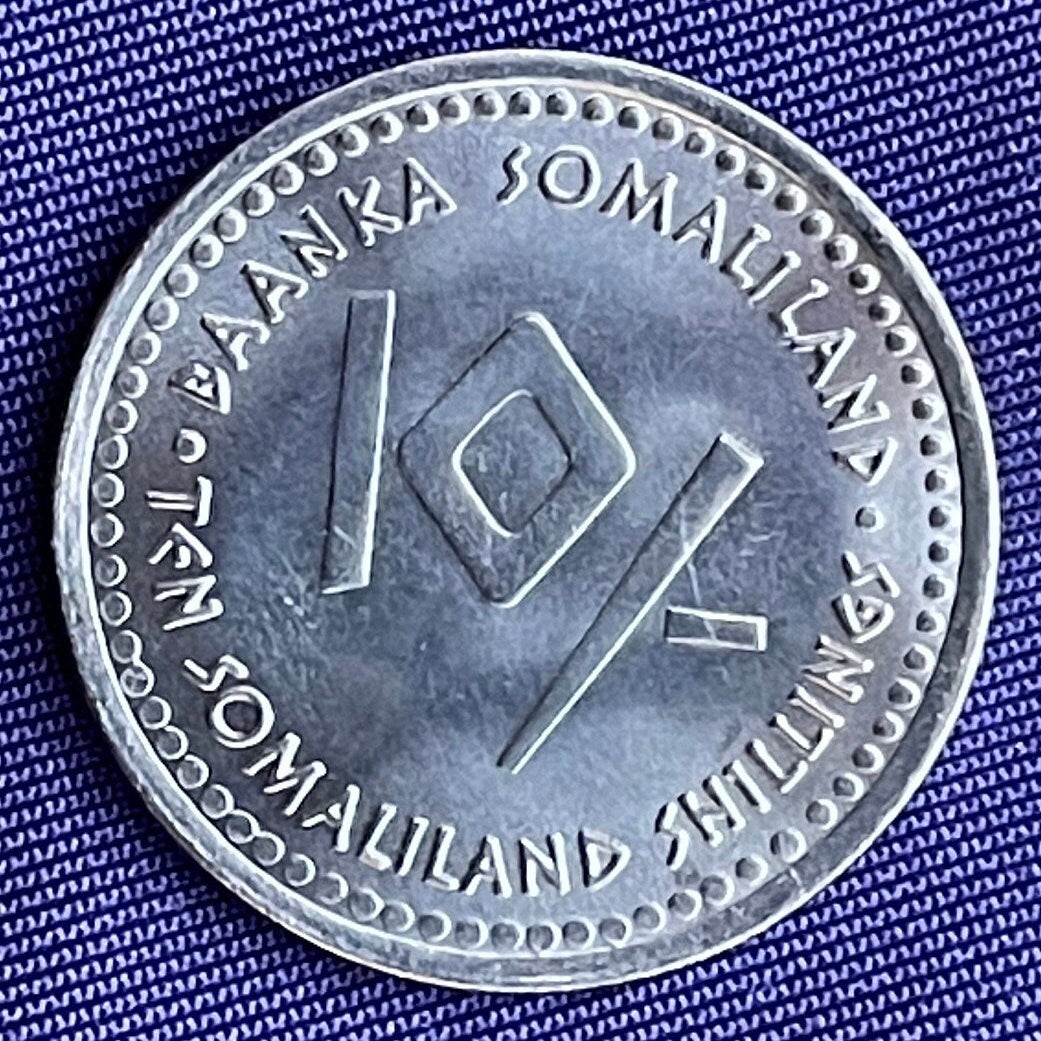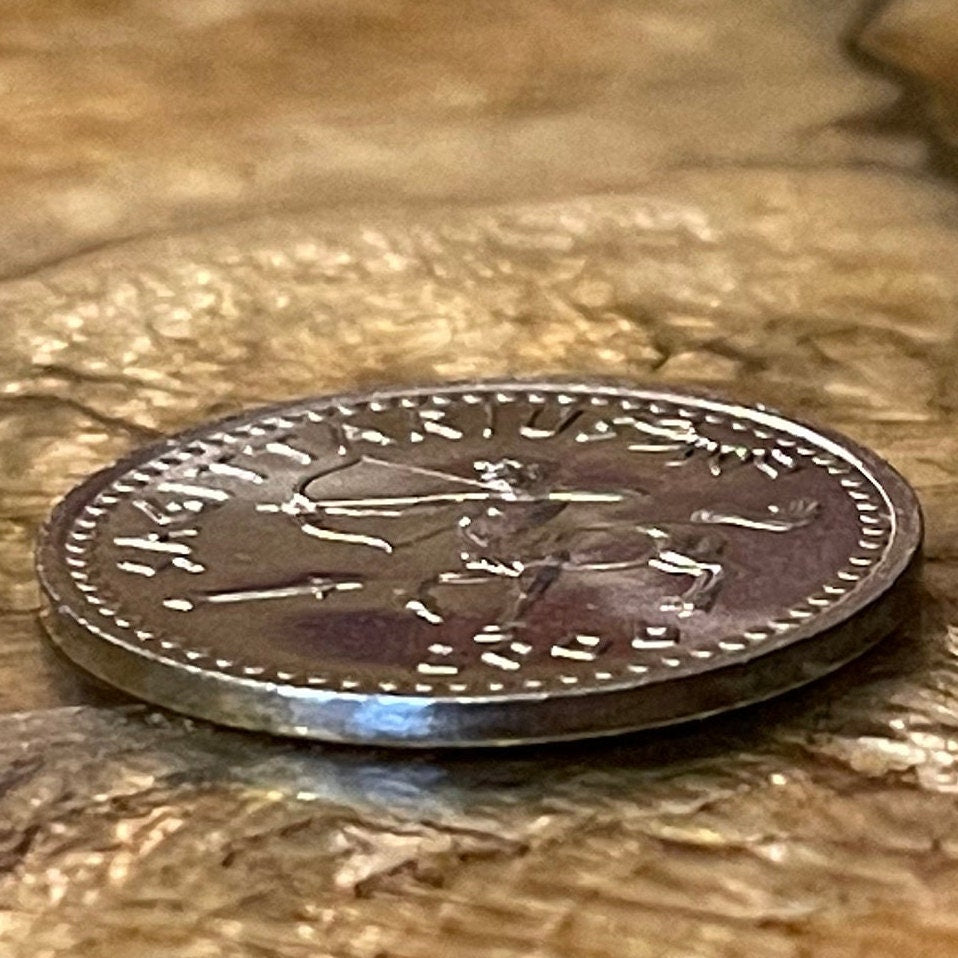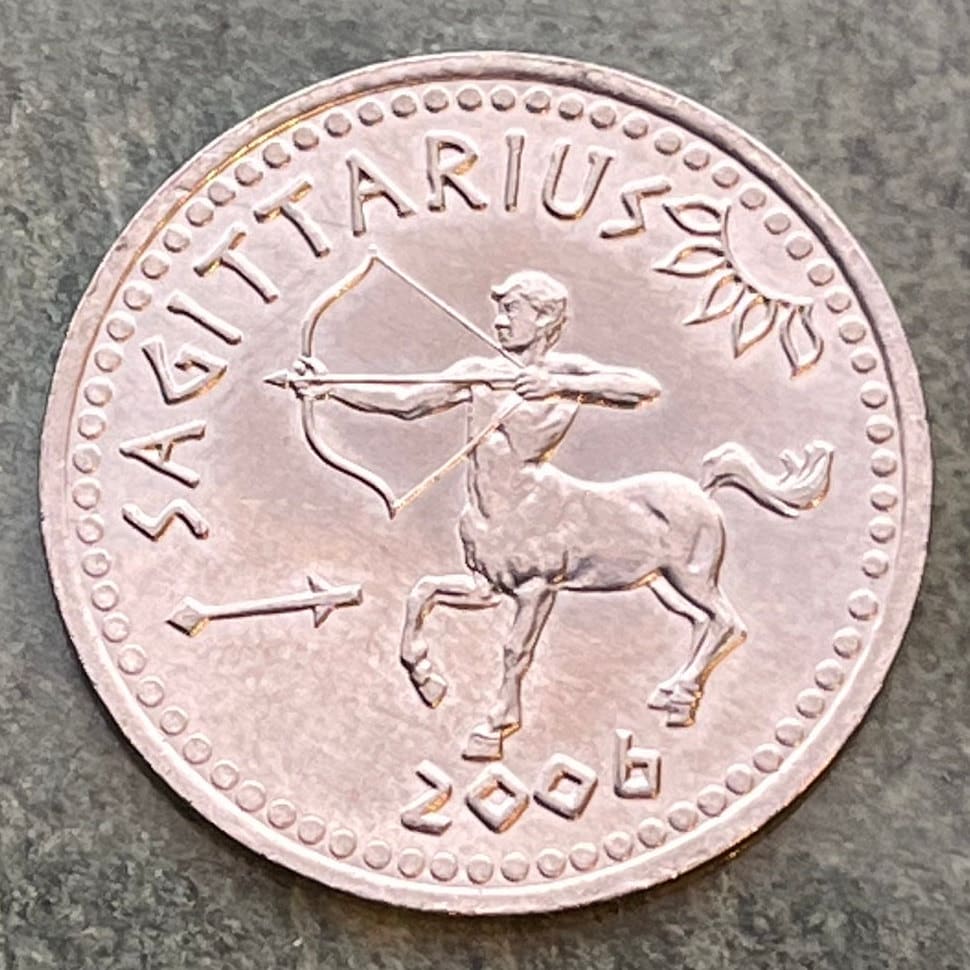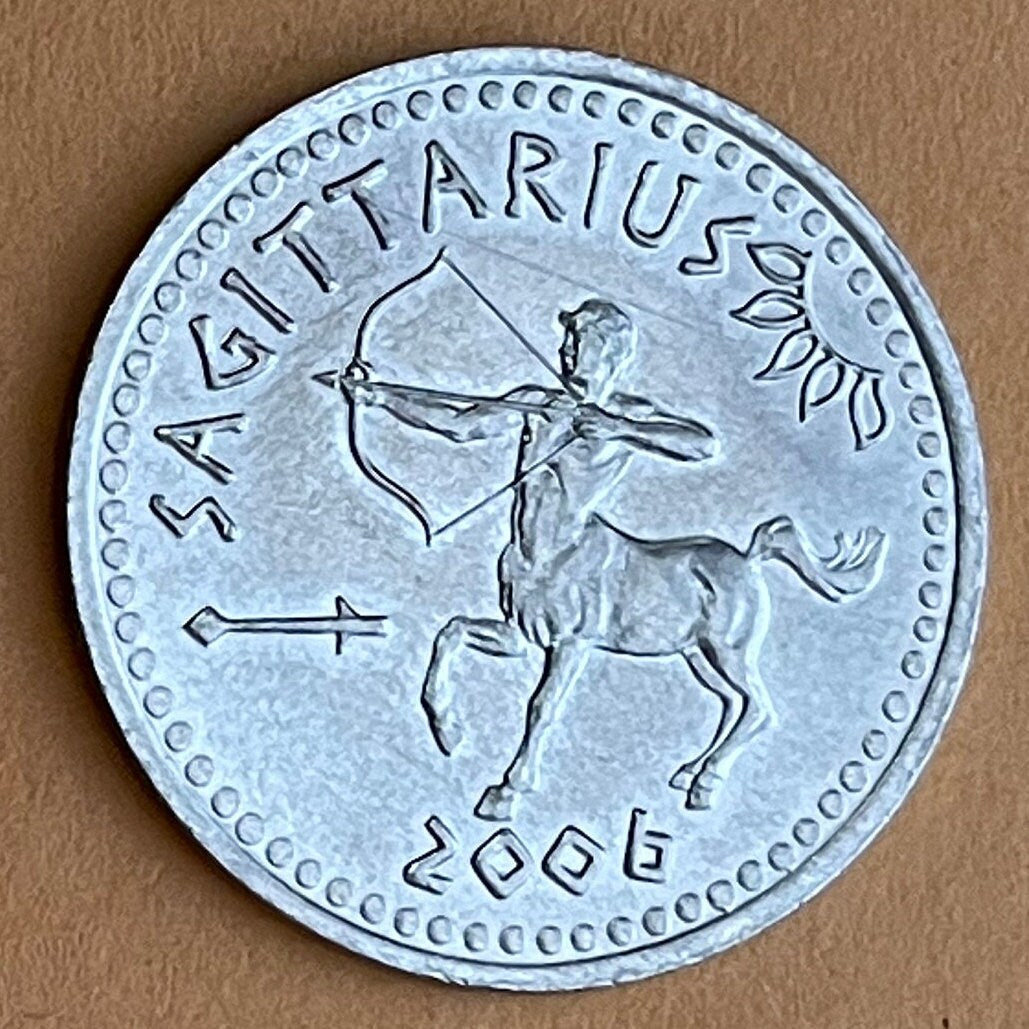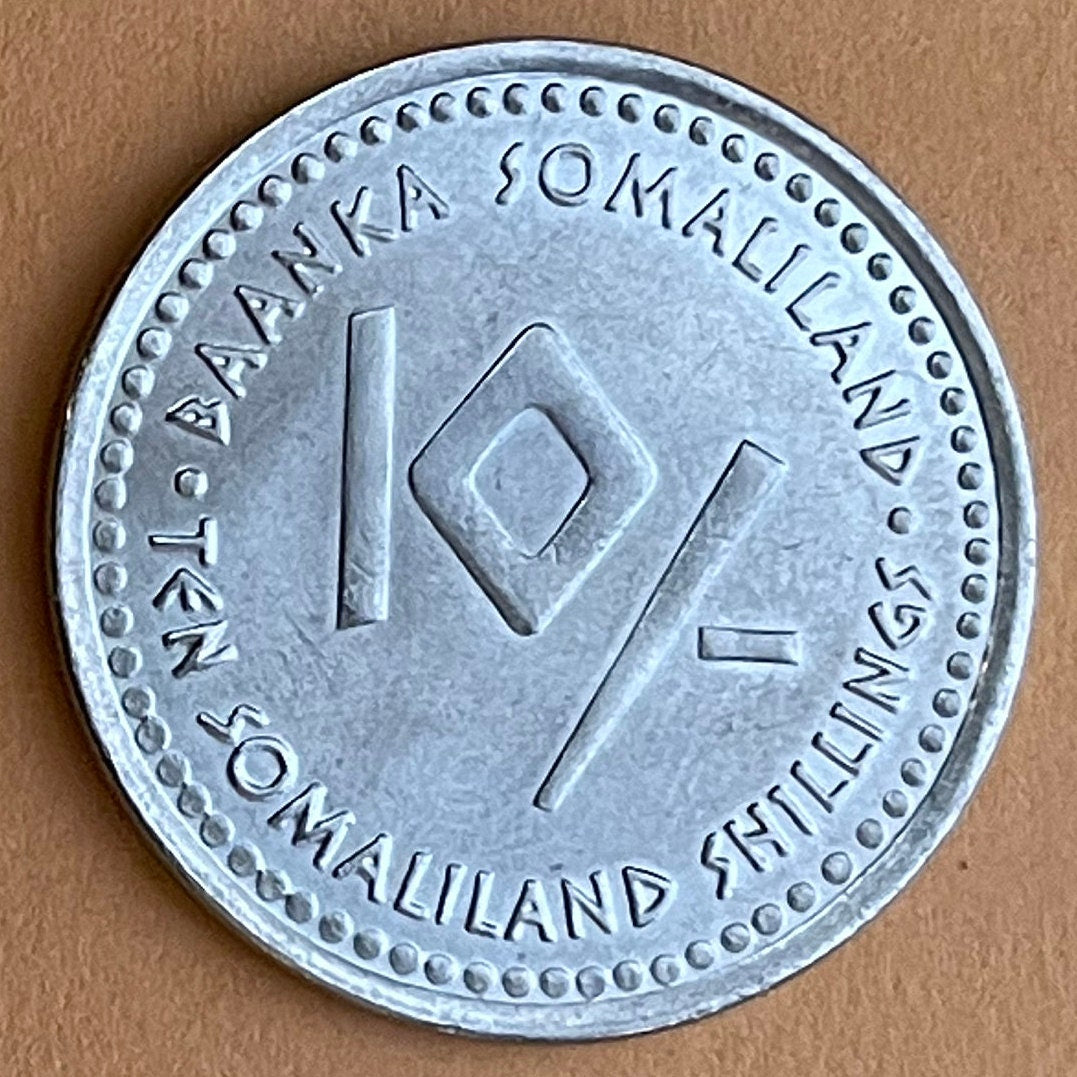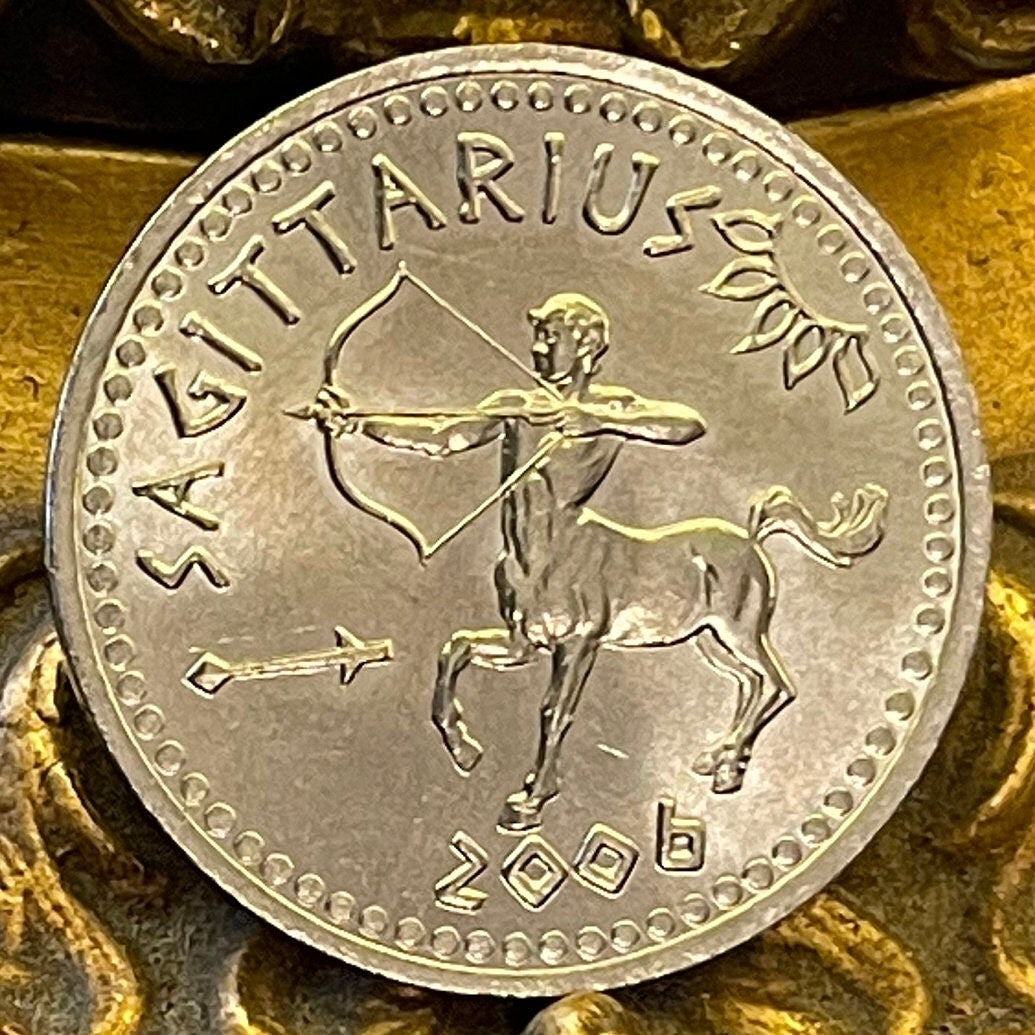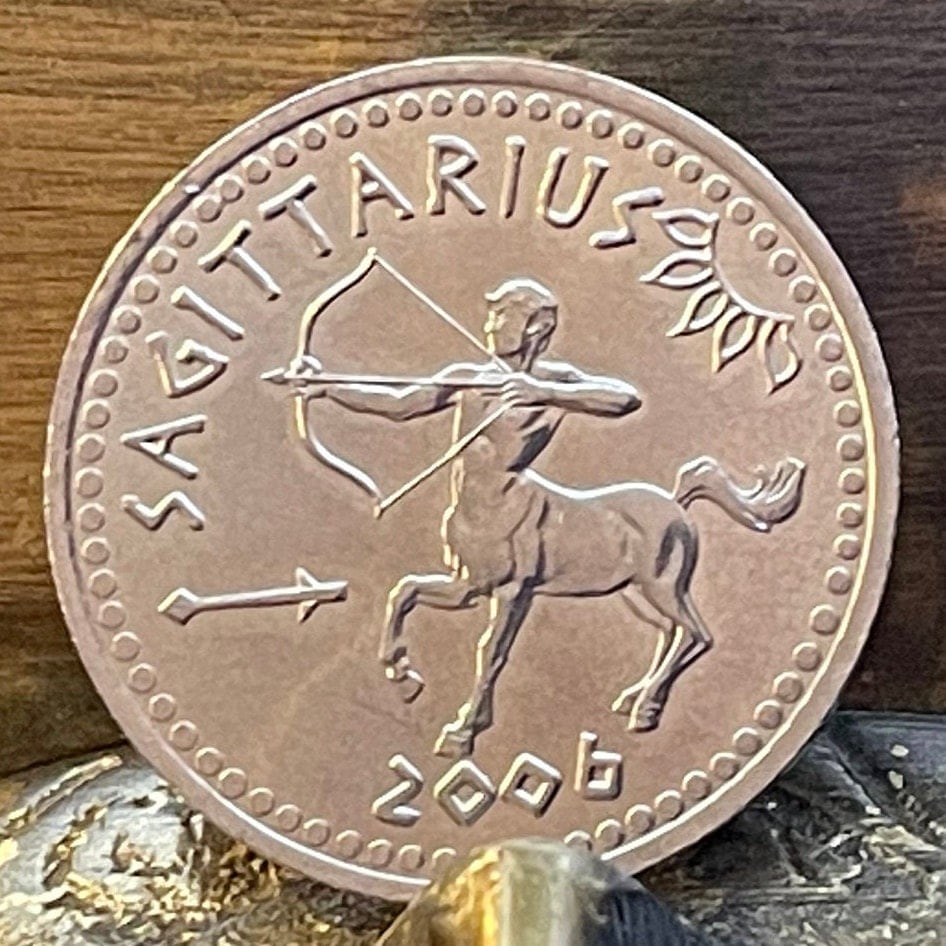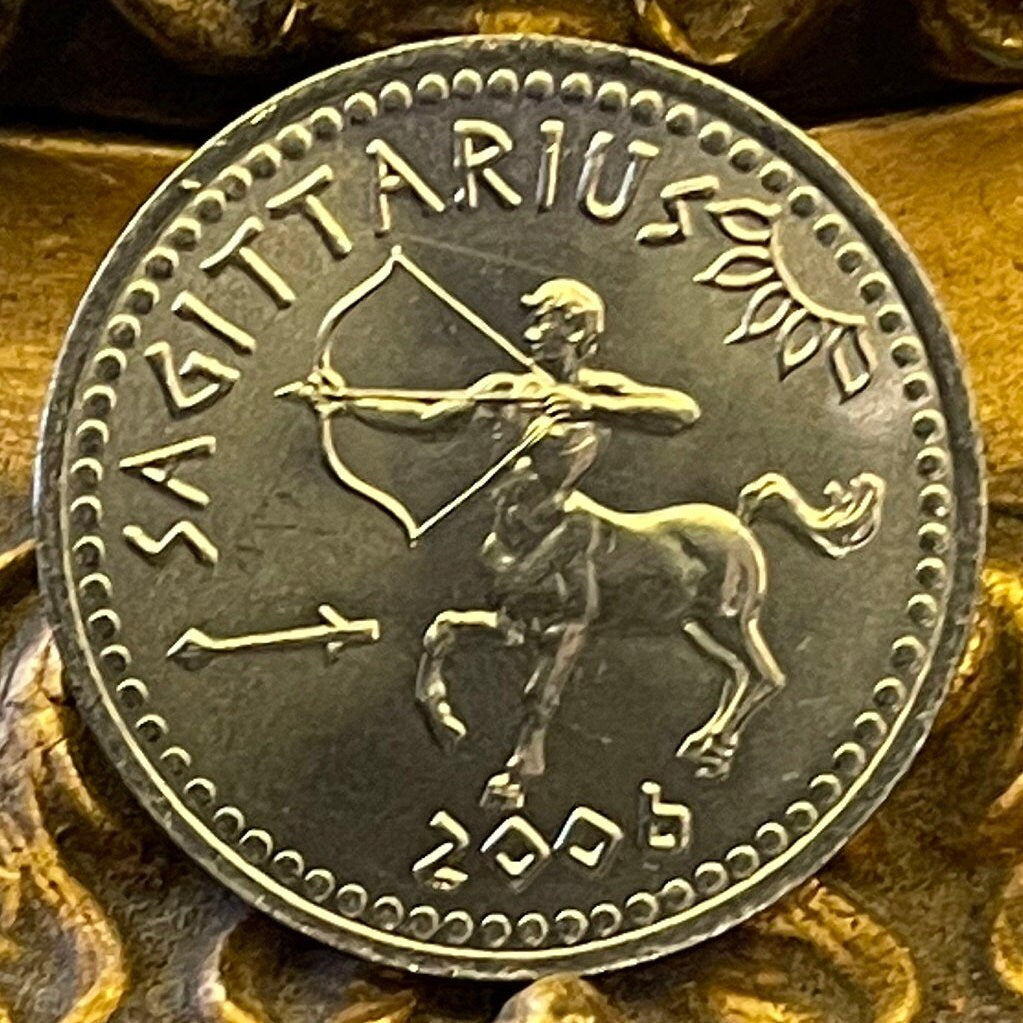 Very nice, exactly as described, packed we...
Very nice, exactly as described, packed well for quick shipping.