Sailing Dhoni 10 Laari Maldives Authentic Coin Money for Jewelry and Craft Making (Lateen Sails) (Scalloped Coin)
Regular price
Sale price
$3.33 USD
Unit price
per
Sailing Dhoni 10 Laari Maldives Authentic Coin Money for Jewelry and Craft Making (Lateen Sails) (Scalloped Coin)
Obverse: Traditional sailing dhoni boat, all sails out front. Date according to Gregorian calendars and AH left and right. Pattern with marine knot below.
Lettering: 2001 ١٤٢٢
Reverse: Value
Lettering:
MALDIVES
10 LAARI
Features
Issuer Maldives
Period Second Republic (1968-date)
Type Standard circulation coin
Years 1404-1422 (1984-2001)
Calendar Islamic (Hijri)
Value 10 Laari
0.1 MVR = USD 0.0065
Currency Rufiyaa (1947-date)
Composition Aluminium
Weight 1.95 g
Diameter 23 mm
Thickness 2.19 mm
Shape Scalloped (with 12 notches)
Technique Milled
Orientation Medal alignment ↑↑
Number N# 6680
References KM# 70, Schön# 31
WIkipedia:
Dhoni (also written as Thoni or Dhoney) is a traditional multi-purpose sailvessel with a motor or lateen sails that is used in the Maldives, South India and Sri Lanka. Varying in size and shape, they are used as fishing vessel, ferry, trading- and cargo ship.
Etymology
The term dhoni has a Dravidian (Tamil-Malayalam) origin, derived from the root word tull meaning "to dig" because the early traditional dhonis were made from a scooped or dug out single log.
History
The traditional dhoni is one of the oldest known sea vessels in the Maldives. Many of these traditional sailing vessels were, of necessity, built using coconut palm timber. The sailing dhoni was used in earlier days by Maldivian fishermen. During the industrial revolution many fisherman changed to a mechanised dhoni.
The Tamil, Kannada and Konkani word for a small boat is doni and the Malayalam word for a small boat is tuoni, perhaps due to the tradelinks between Arabs and the Konkani people in Goa and other port cities in Konkan and Coastal South West India.
Construction
Dhonis used to be built without plans. The master carpenter took measurements and gave instructions to the carpenters. Contemporary dhonis are often built using fibreglass. Dhonis fitted with diesel engines are extensively used on resort islands for scuba diving purposes, their low freeboard being ideal for this activity.
The islands of the Maldives have an extensive fishing fleet of vessels built domestically, each of which carries eight to twelve persons. Nearly all of these are variants of the dhoni, a plank-built craft traditionally built with coconut timber, although imported wood from Southeast Asia is increasingly used. Originally sailing craft, nowadays these boats are usually fitted with motors. The main site for building dhonis is in Alifushi in Raa Atoll. Dhoni building is a traditional craft in the Maldives, and young apprentices are trained by skilled craftsmen. Boats crafted from timber take 60 days to complete.
Share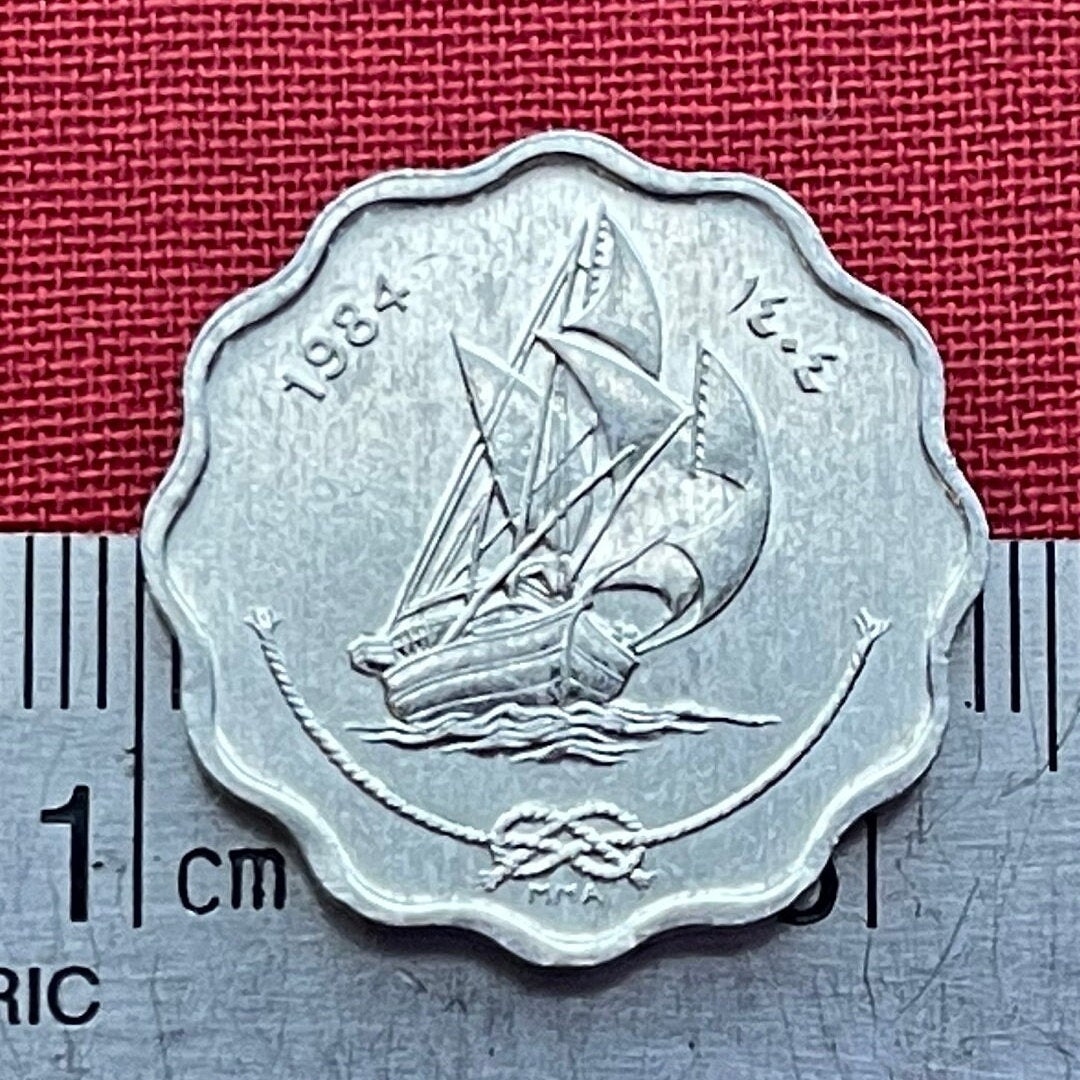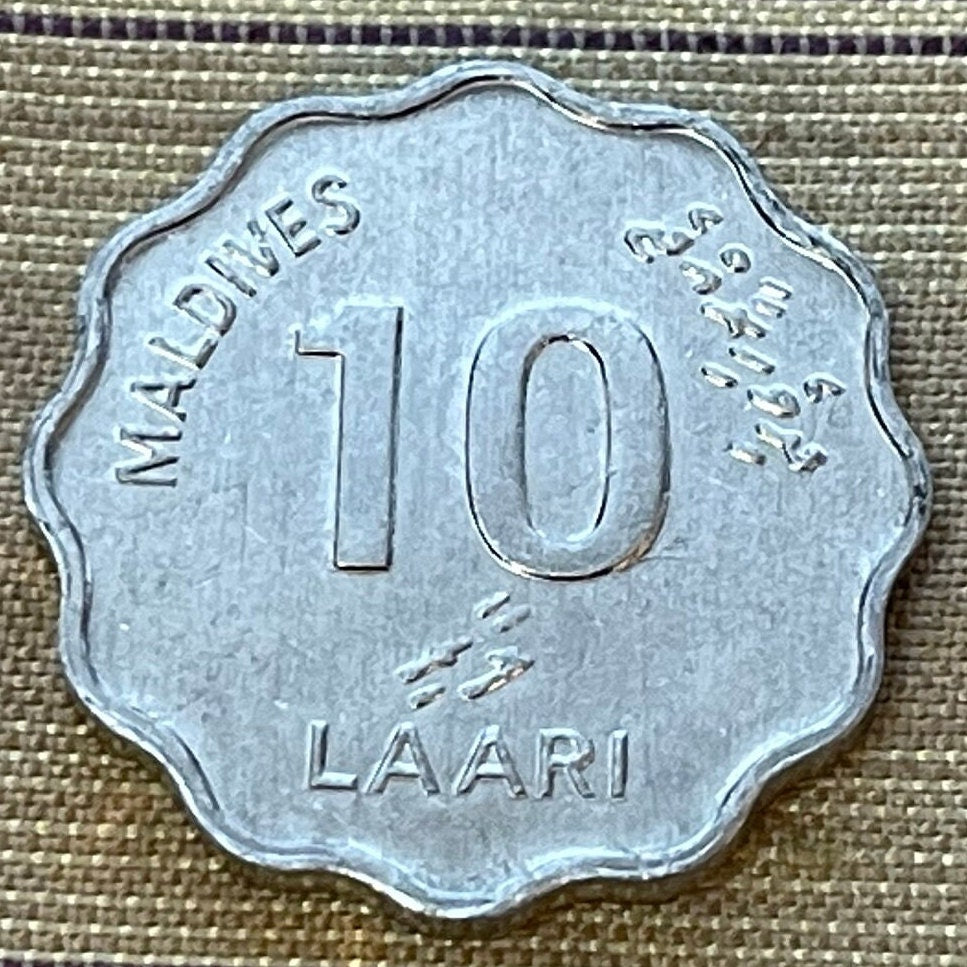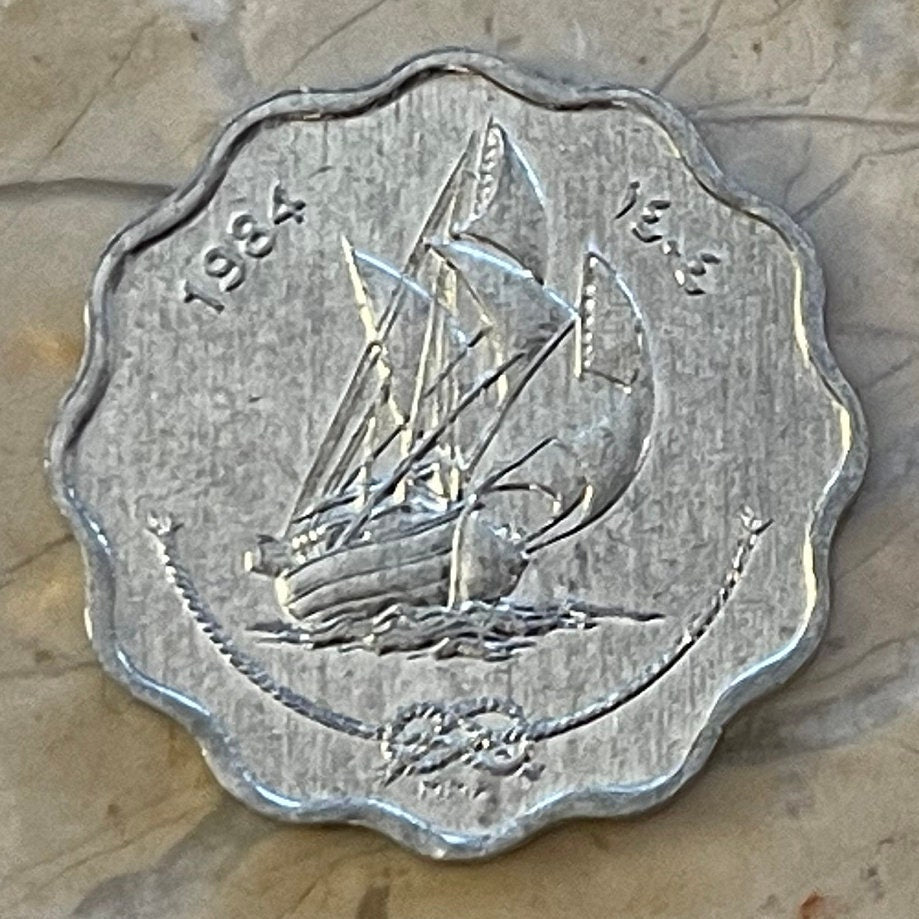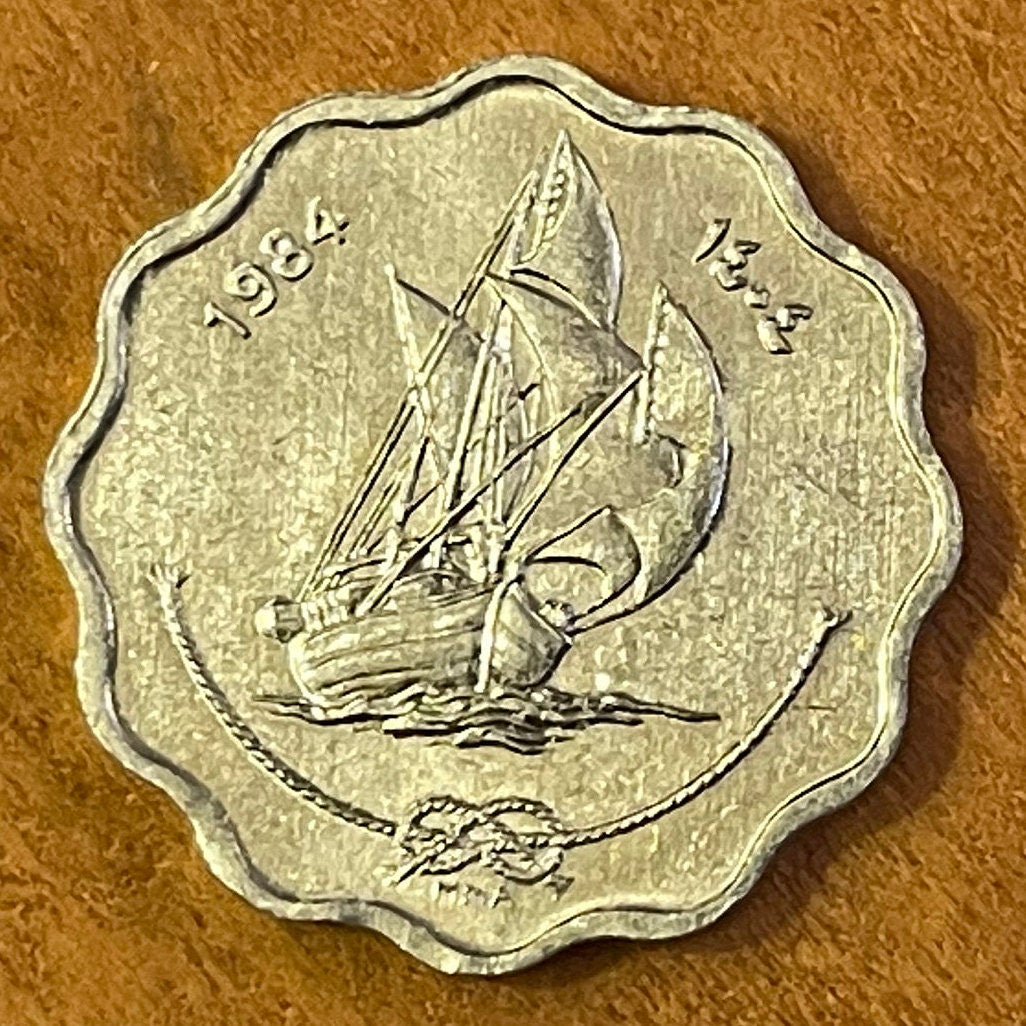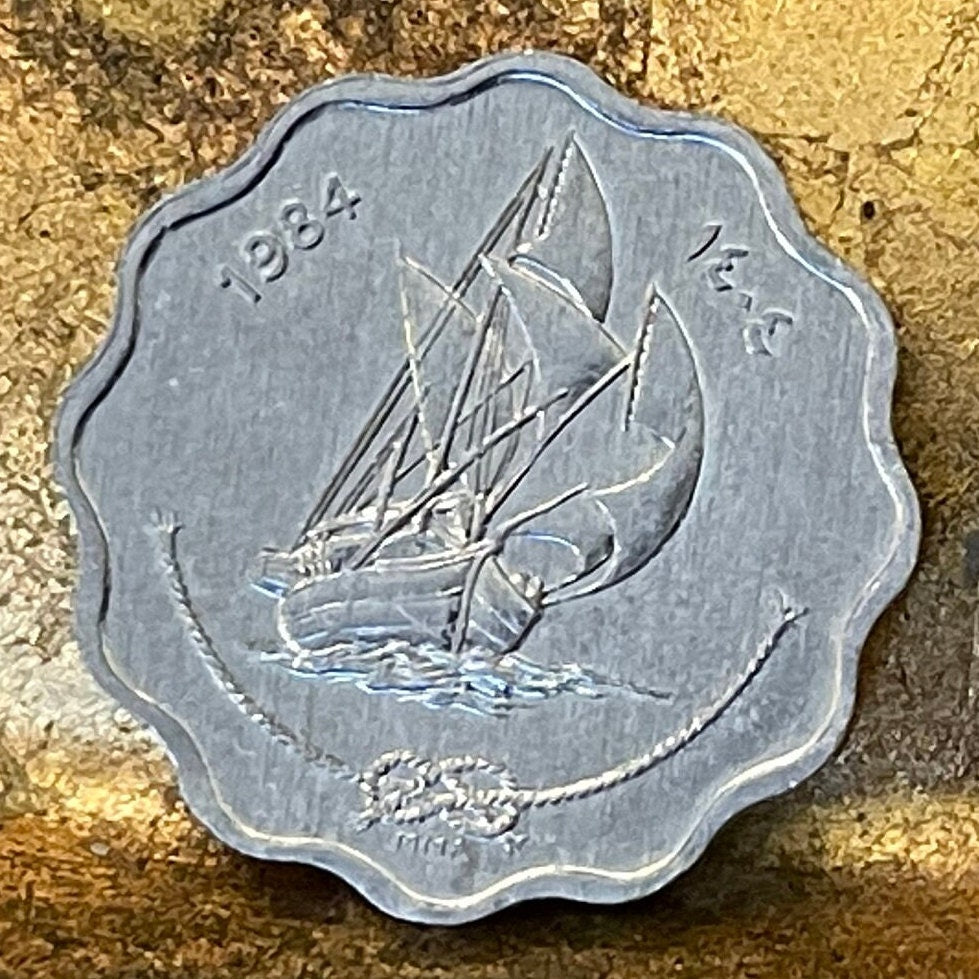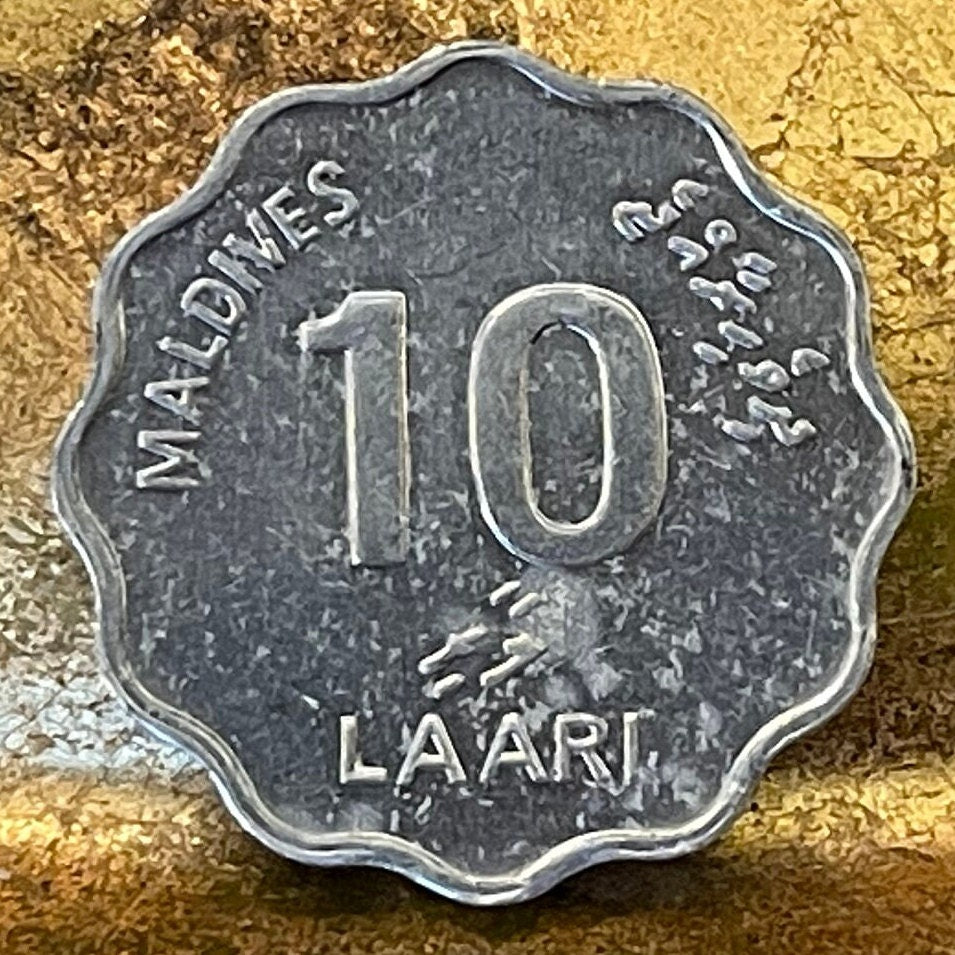 5 stars review from Rebecca
5 stars review from Rebecca
The coin is in excellent condition and arr...
The coin is in excellent condition and arrived quickly. Thank you!
Good condition. Described and pictured ac...
Good condition. Described and pictured accurately. Pleased with my purchase.