Scales of Justice 50 Centesimos Uruguay Authentic Coin Money for Jewelry and Craft Making (Libra)
Regular price
Sale price
$4.03 USD
Unit price
per
Scales of Justice 50 Centesimos Uruguay Authentic Coin Charm for Jewelry and Craft Making (Libra)
Obverse: Scales (ancient Roman type), short name of the country on top, date below. The scale is one of the symbols of the national coat of arms, showing on the upper left quarter, and symbolizes equality and justice.
Lettering: URUGUAY
Reverse: Value flanked by sprigs.
Lettering: 50 CENTESIMOS
Features
Issuer Uruguay
Period Oriental Republic of Uruguay (1825-date)
Type Standard circulation coin
Years 1976-1981
Value 50 Centésimos (0.5 UYN)
Currency Nuevo peso (1975-1993)
Composition Aluminium-bronze
Weight 7 g
Diameter 25.5 mm
Thickness 2 mm
Shape Dodecagonal (12-sided)
Technique Milled
Orientation Medal alignment ↑↑
Demonetized 30 November 1991
Number N# 2637
References KM# 68, Schön# 50
Wikipedia:
Wikipedia:
The coat of arms of Uruguay or Uruguayan shield (Spanish: Escudo de Armas del Estado) was first adopted by law on March 19, 1829, and later on had some minor modification in 1906 and 1908. It was supposedly designed by Juan Manuel Besnes Irigoyen (1788–1865).
Description
It consists of an oval shield, which is divided into four equal sections and crowned by a rising golden sun, the "Sun of May", symbolizing the rising of the Uruguayan nation and the May Revolution. The oval is surrounded by a laurel branch on the left and an olive one on the right, representing honor and peace, joined at the bottom by a light blue ribbon, the former Uruguayan cockade.
In the upper left quarter there is a golden scale on a blue background, symbol of equality and justice.
The upper right quarter contains the Cerro de Montevideo (Montevideo Hill) with its fortress on top on a silver background, as a symbol of strength.
In the lower left, also on a silver background, there is a galloping black horse, symbolizing liberty.
The lower right quarter holds a golden ox on blue background, as a symbol of abundance.
Share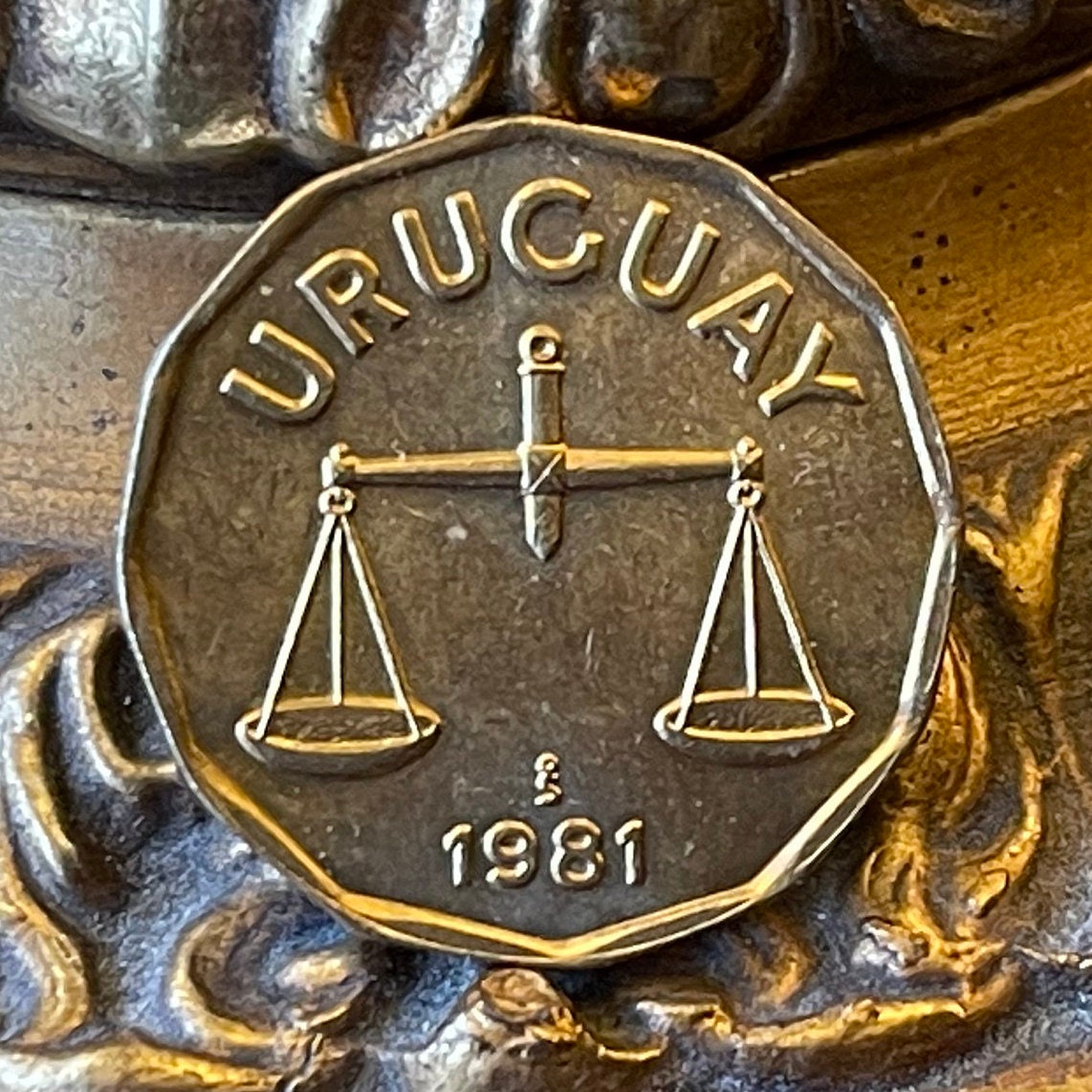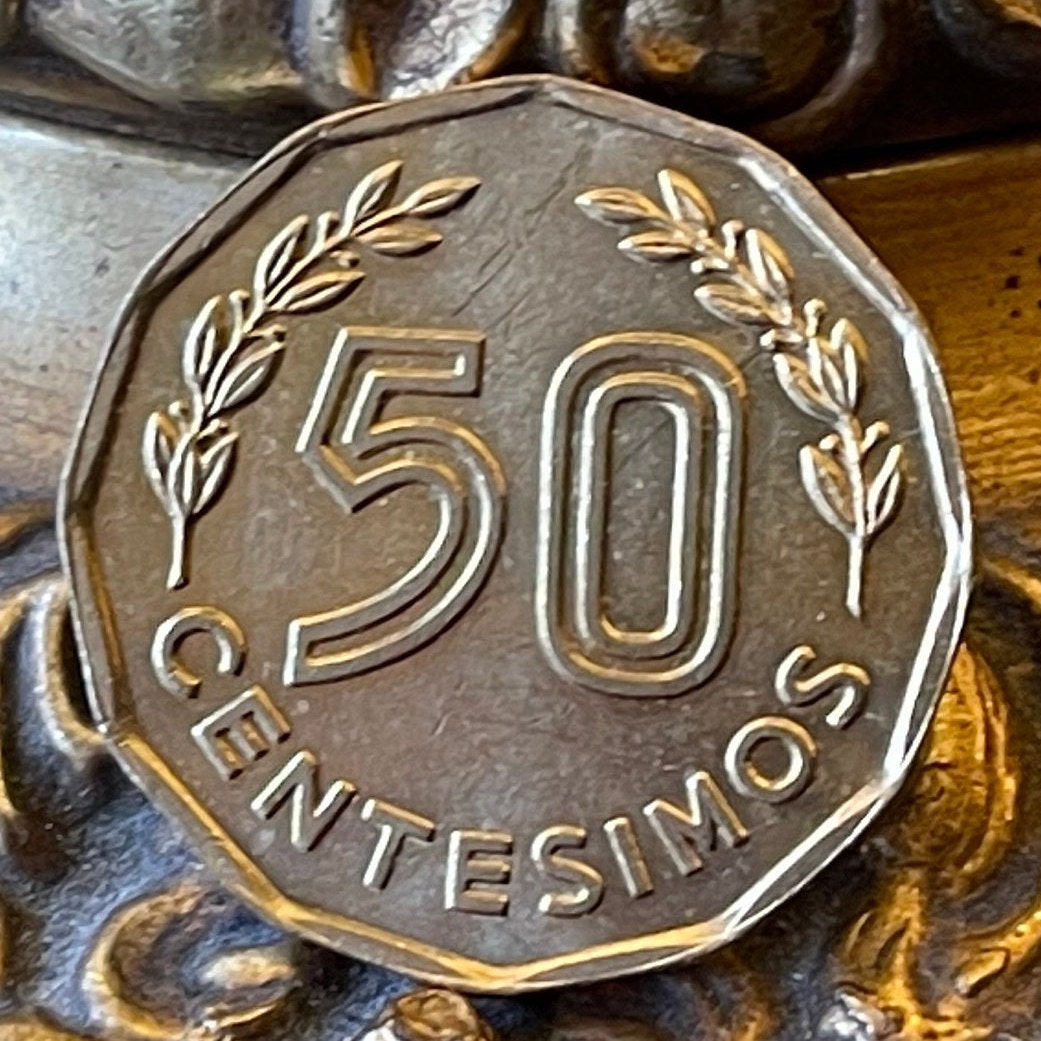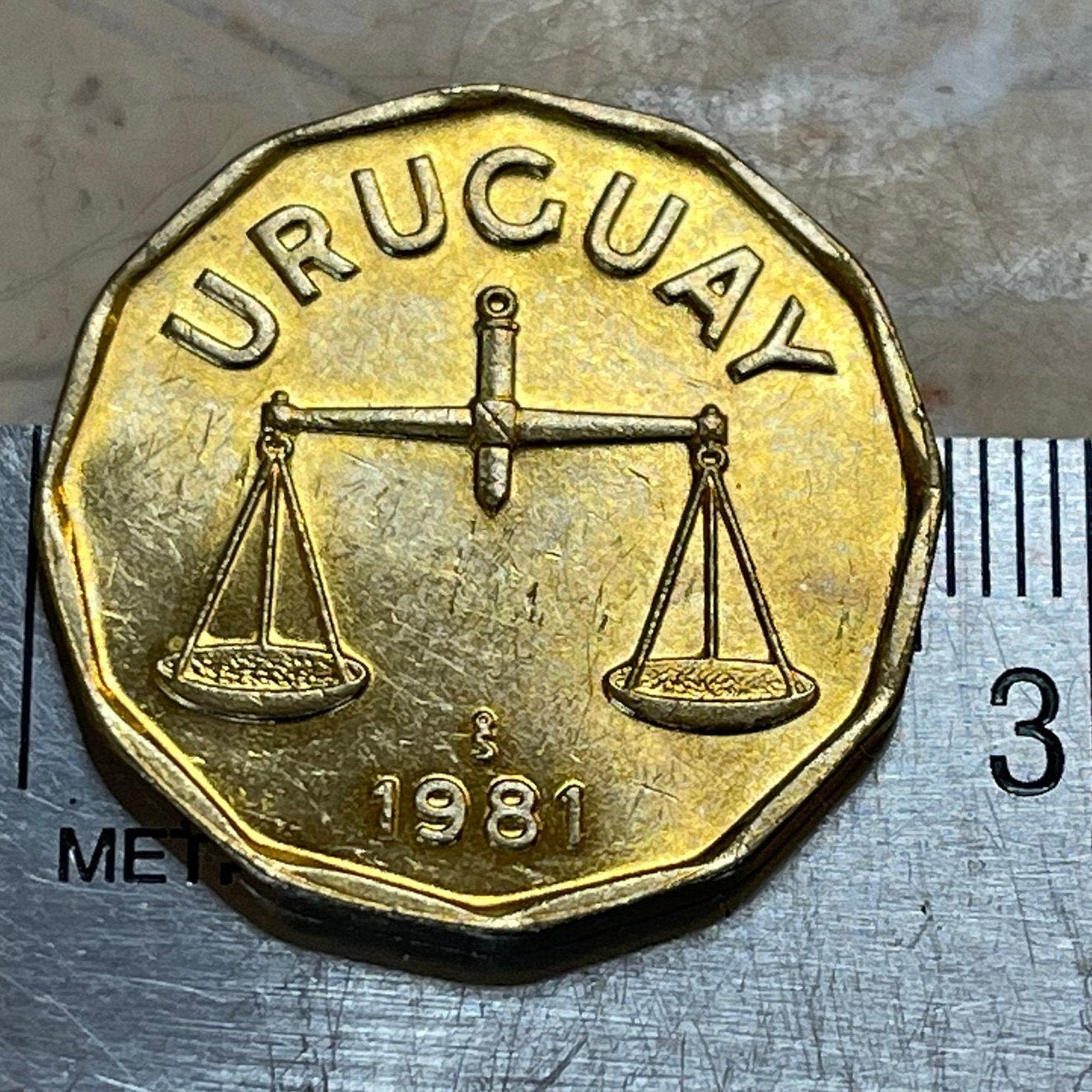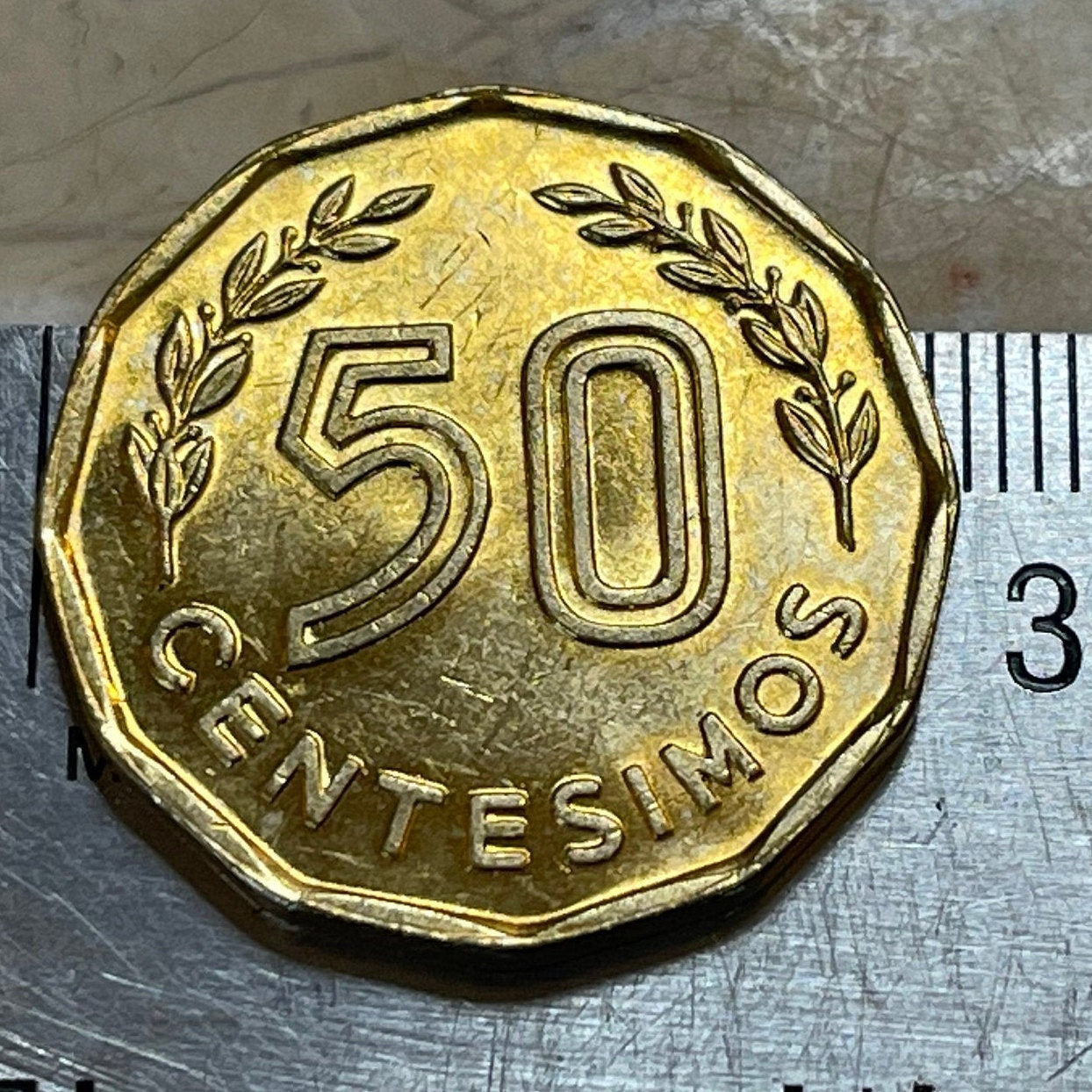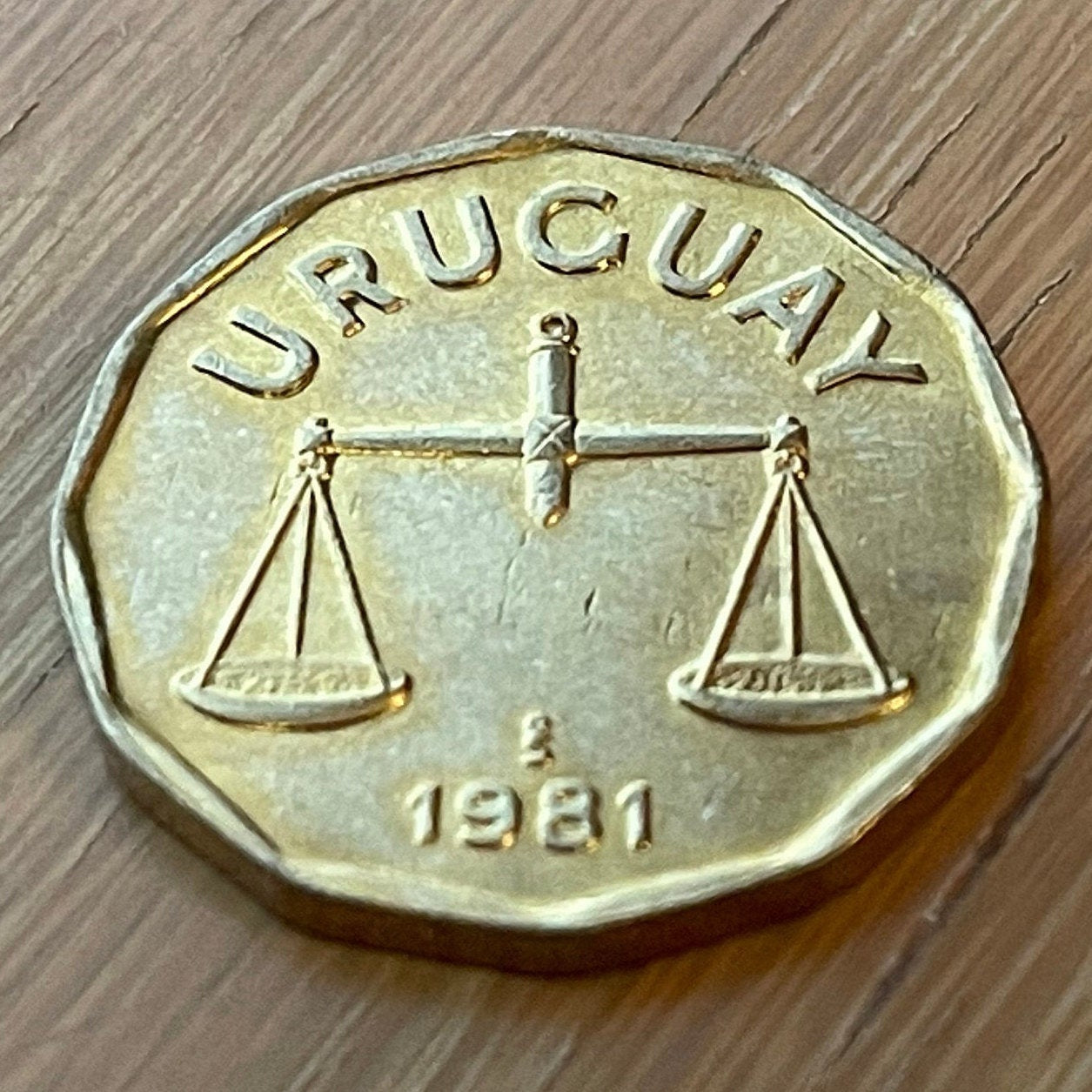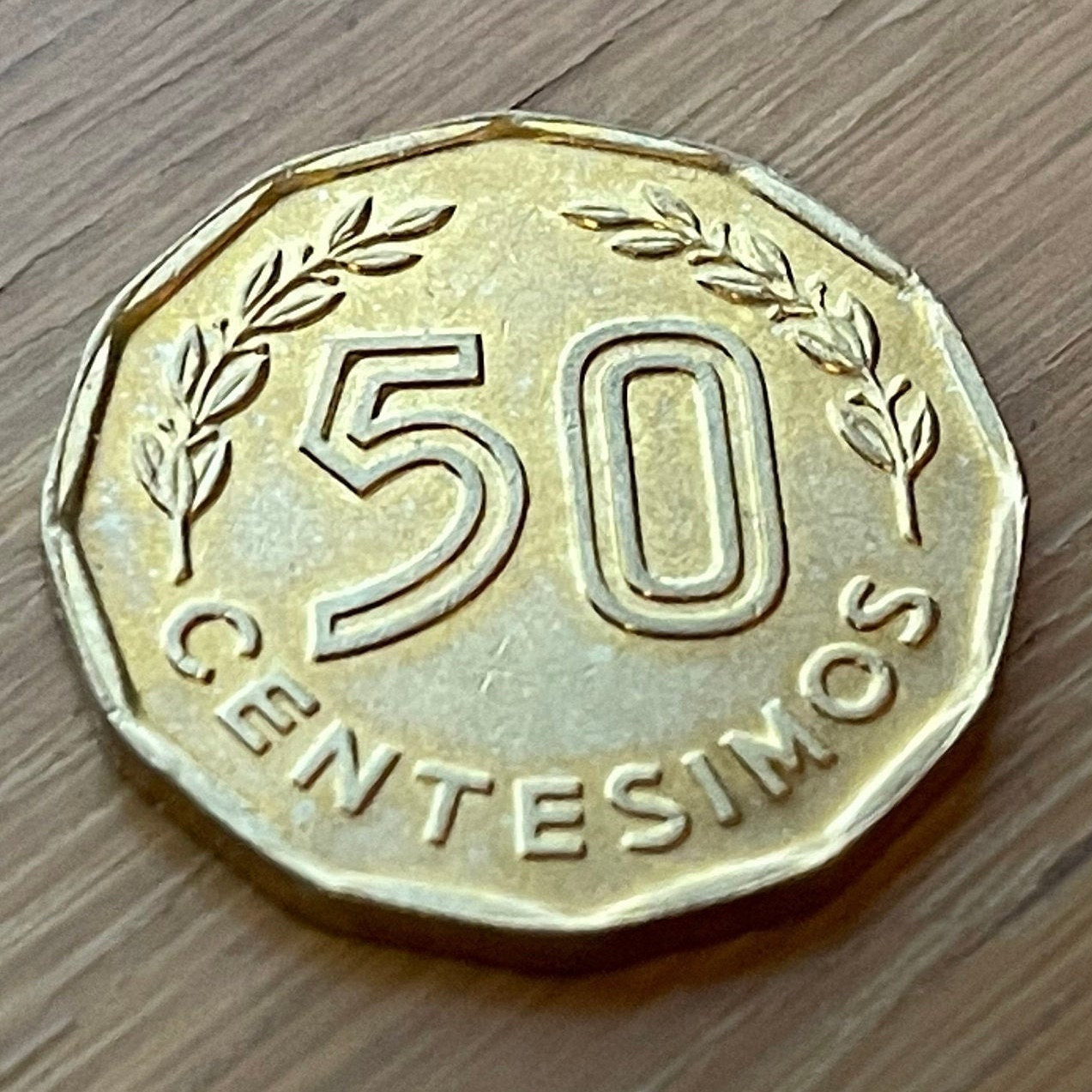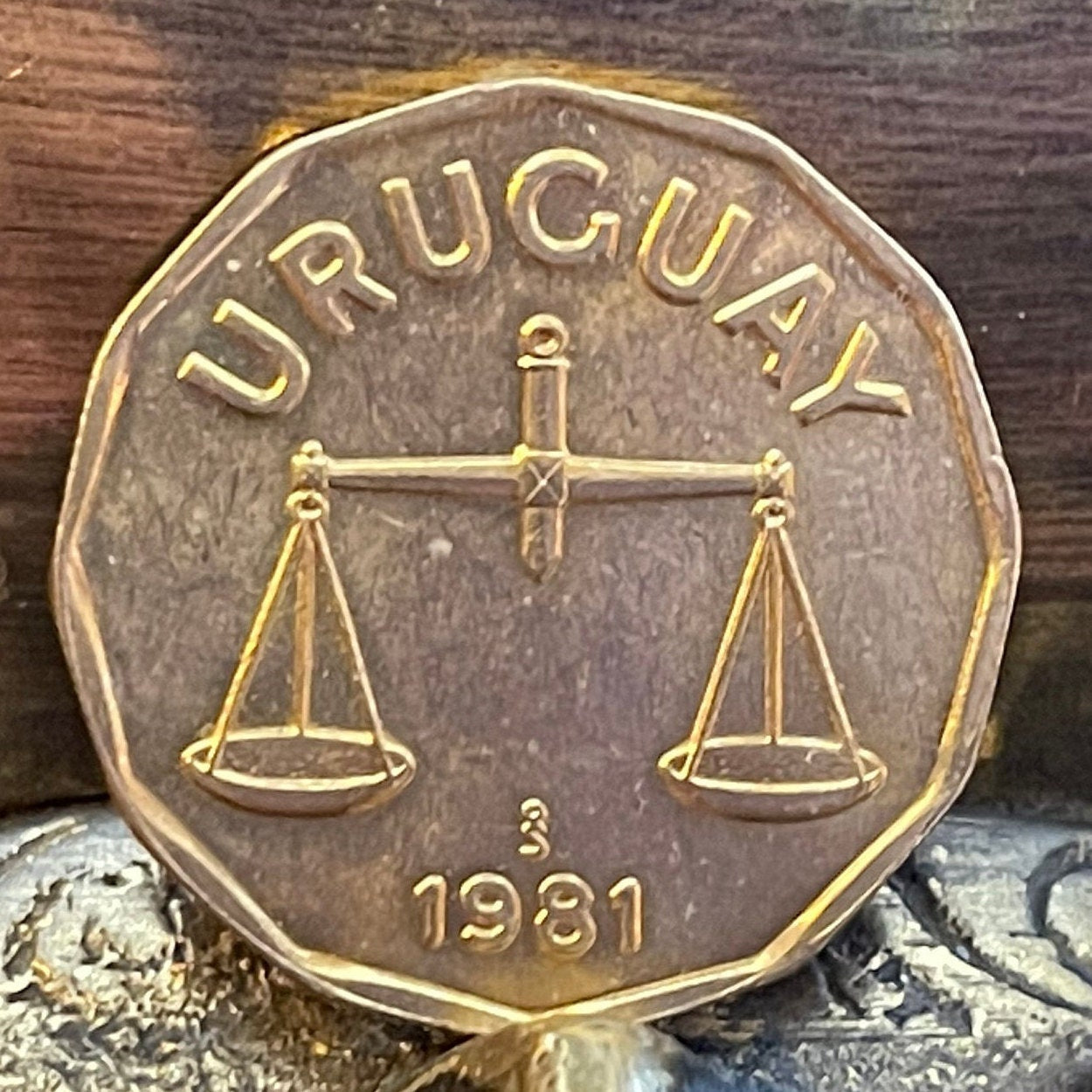 5 stars review from Joakool
5 stars review from Joakool
Very beautiful and detailed coin of libra...
Very beautiful and detailed coin of libra hopefully I will use it at my alter to pray
5 stars review from Buildabeautifulcity
5 stars review from Buildabeautifulcity
excellent transaction ... excellent coins
excellent transaction ... excellent coins