Six Torches One Flame 20 Para Yugoslavia Authentic Coin Money for Jewelry and Craft Making (Socialist Brotherhood)
Regular price
Sale price
$3.33 USD
Unit price
per
Six Torches One Flame 20 Para Yugoslavia Authentic Coin Money for Jewelry and Craft Making (Socialist Brotherhood)
Obverse: State emblem
Lettering: СФР ЈУГОСЛАВИЈА
29·XI·1943
SFR JUGOSLAVIJA
Translation: SFR YUGOSLAVIA
Reverse: Denomination divides date
Lettering: ПАРА·PARA
19 20 77 PAR·ПАРИ
Features
Issuer Yugoslavia
Period Socialist Federal Republic of Yugoslavia (1963-1992)
Type Standard circulation coin
Years 1965-1981
Value 20 Para (0.2 YUD)
Currency Hard dinar (1966-1989)
Composition Aluminium-brass (85% Copper, 14.5% Zinc, 0.5% Aluminum)
Weight 4 g
Diameter 23.2 mm
Thickness 1.32 mm
Shape Round
Technique Milled
Orientation Medal alignment ↑↑
Demonetized Yes
Number N# 2001
References KM# 45, Schön# 41
Wikipedia:
The emblem of Yugoslavia featured six torches, surrounded by wheat with a red star at its top, and burning together in one flame; this represented the brotherhood and unity of the six federal republics forming Yugoslavia: Bosnia and Herzegovina, Croatia, Macedonia, Montenegro, Serbia and Slovenia.
The date imprinted was 29 November 1943, the day the Anti-Fascist Council for the National Liberation of Yugoslavia (AVNOJ) met in Jajce on its second meeting and formed the basis for post-war organisation of the country, establishing a federal republic. This day was celebrated as Republic Day after the establishment of the republic.
The emblem of Yugoslavia, along with those of its constituent republics, are an example of socialist heraldry.
Share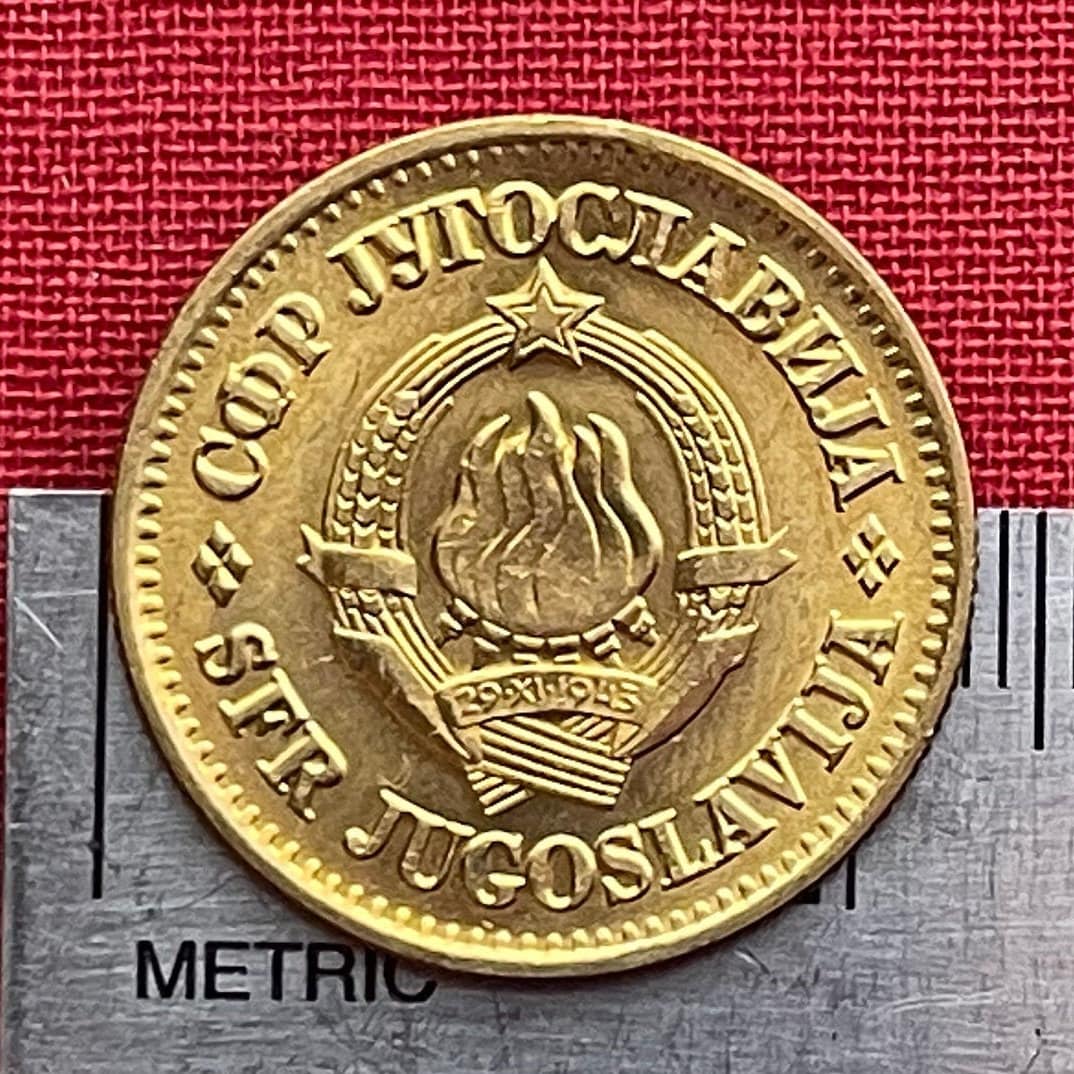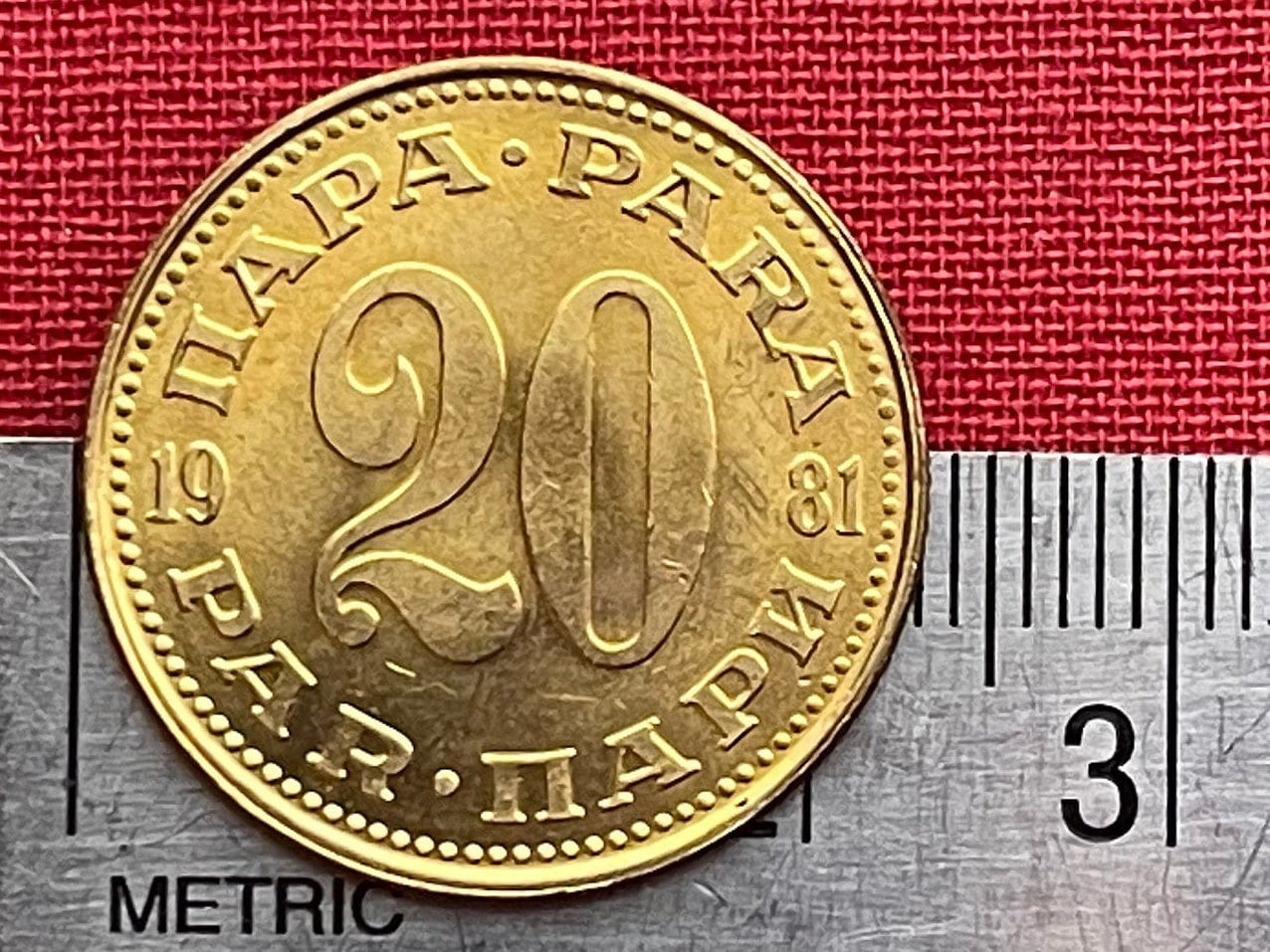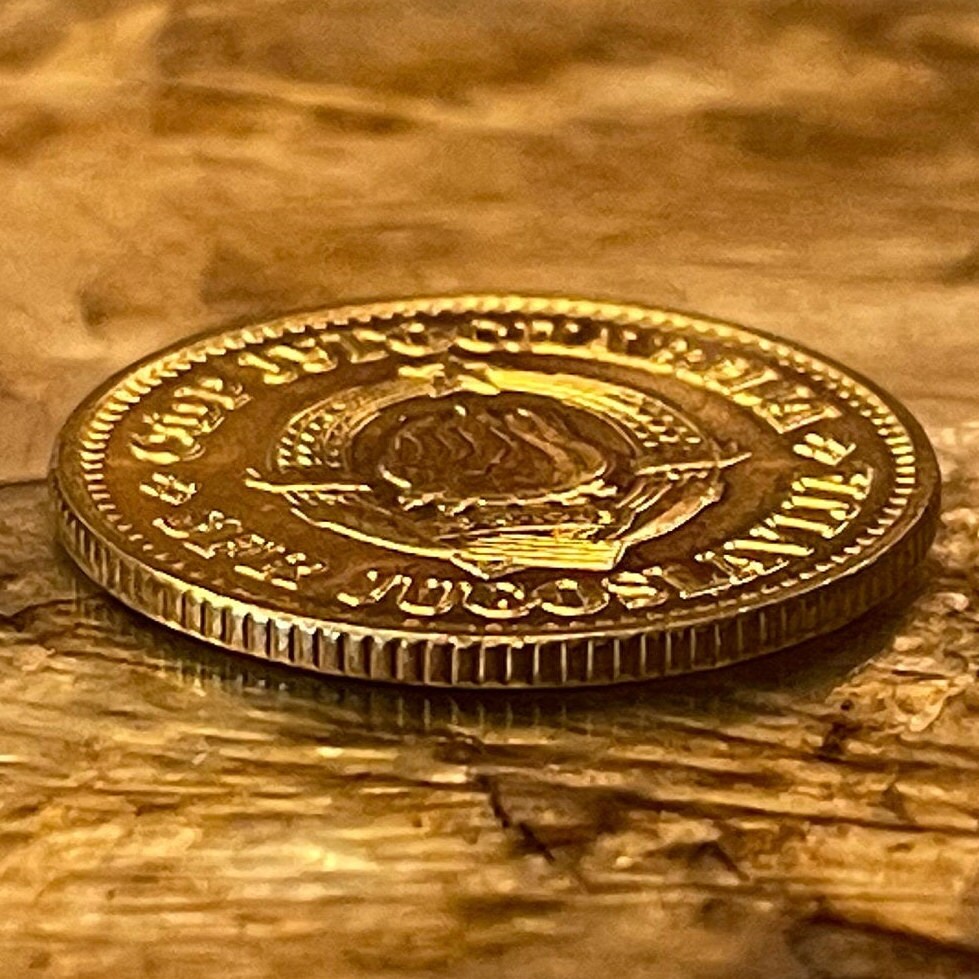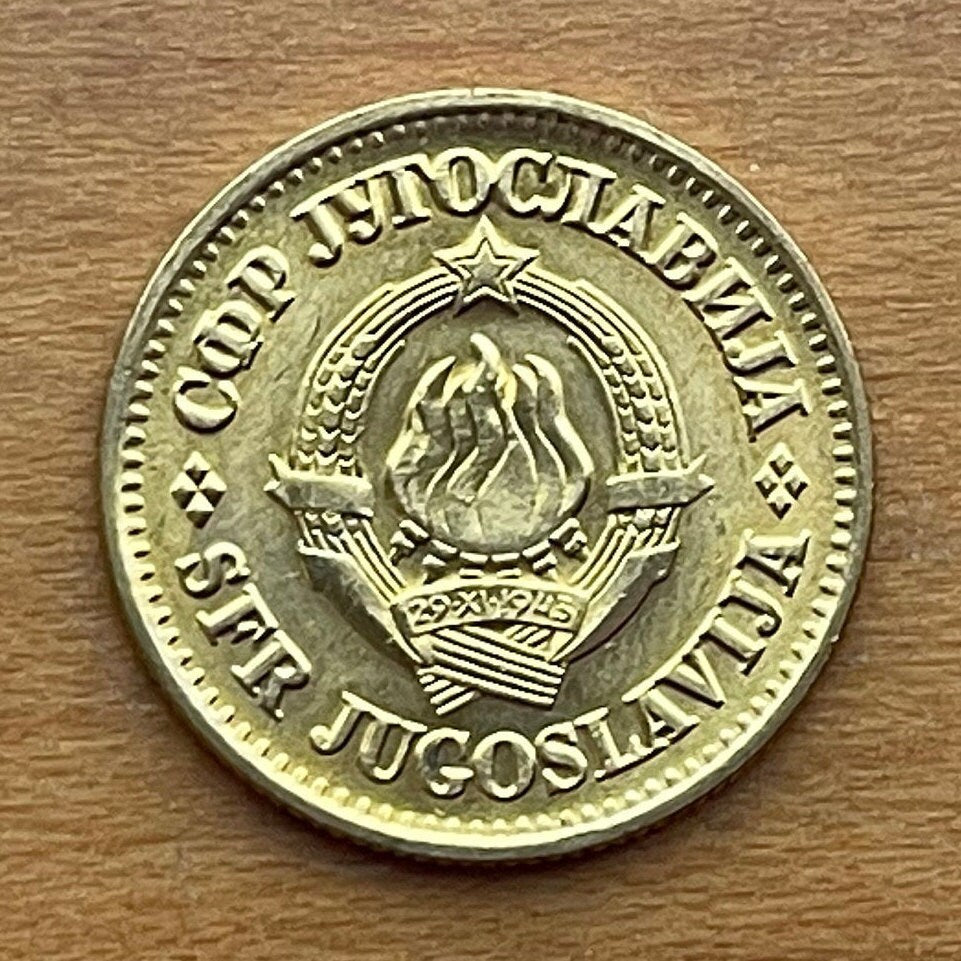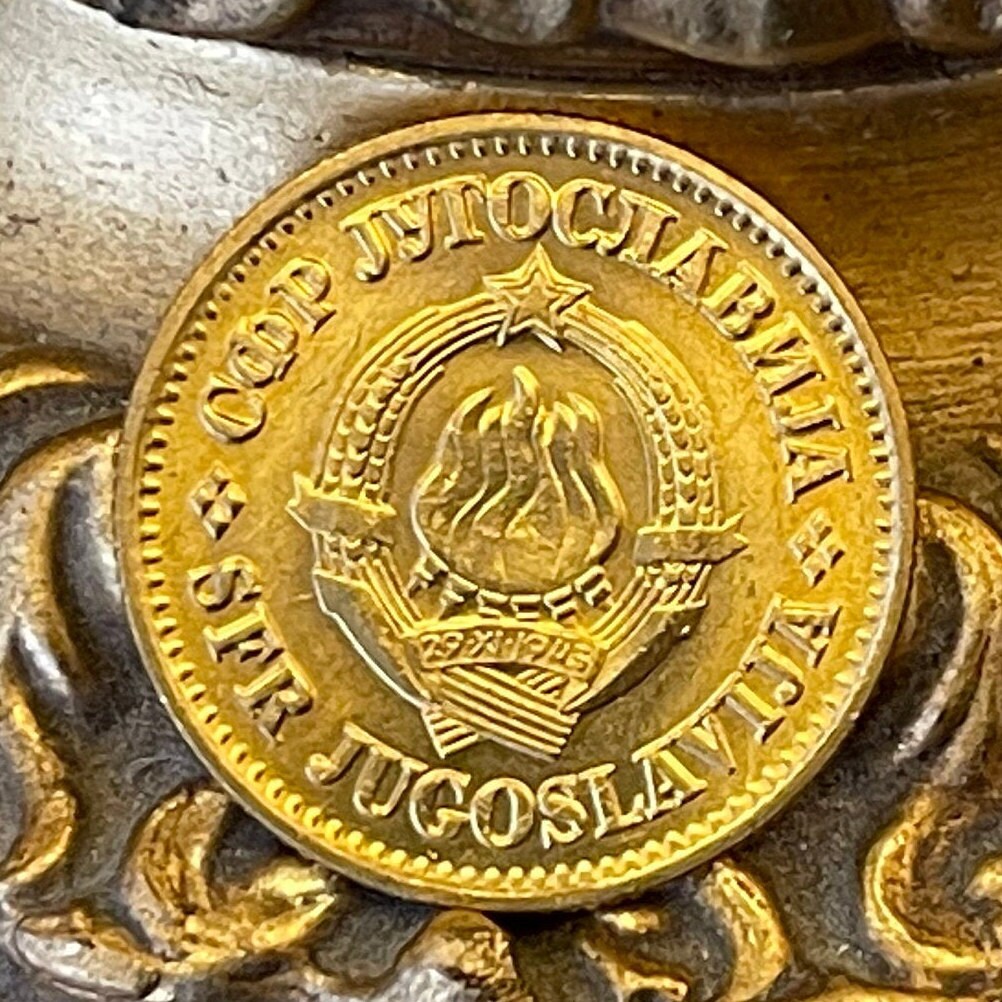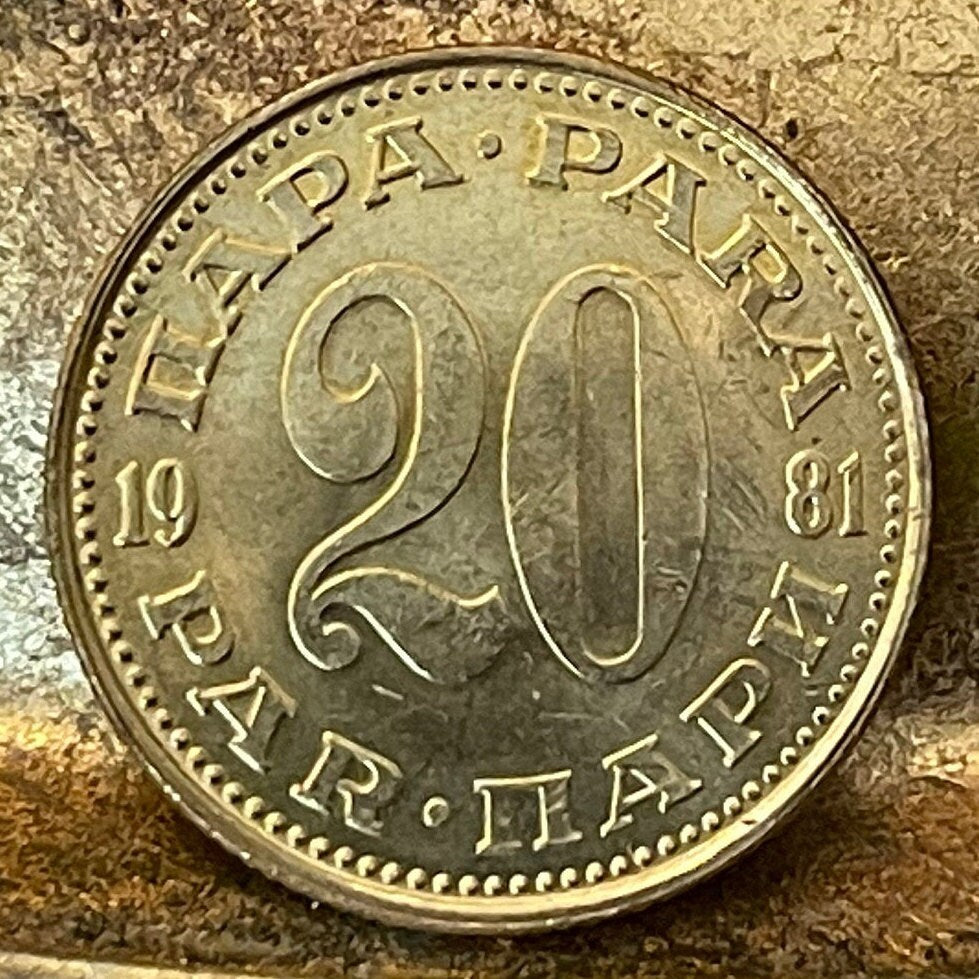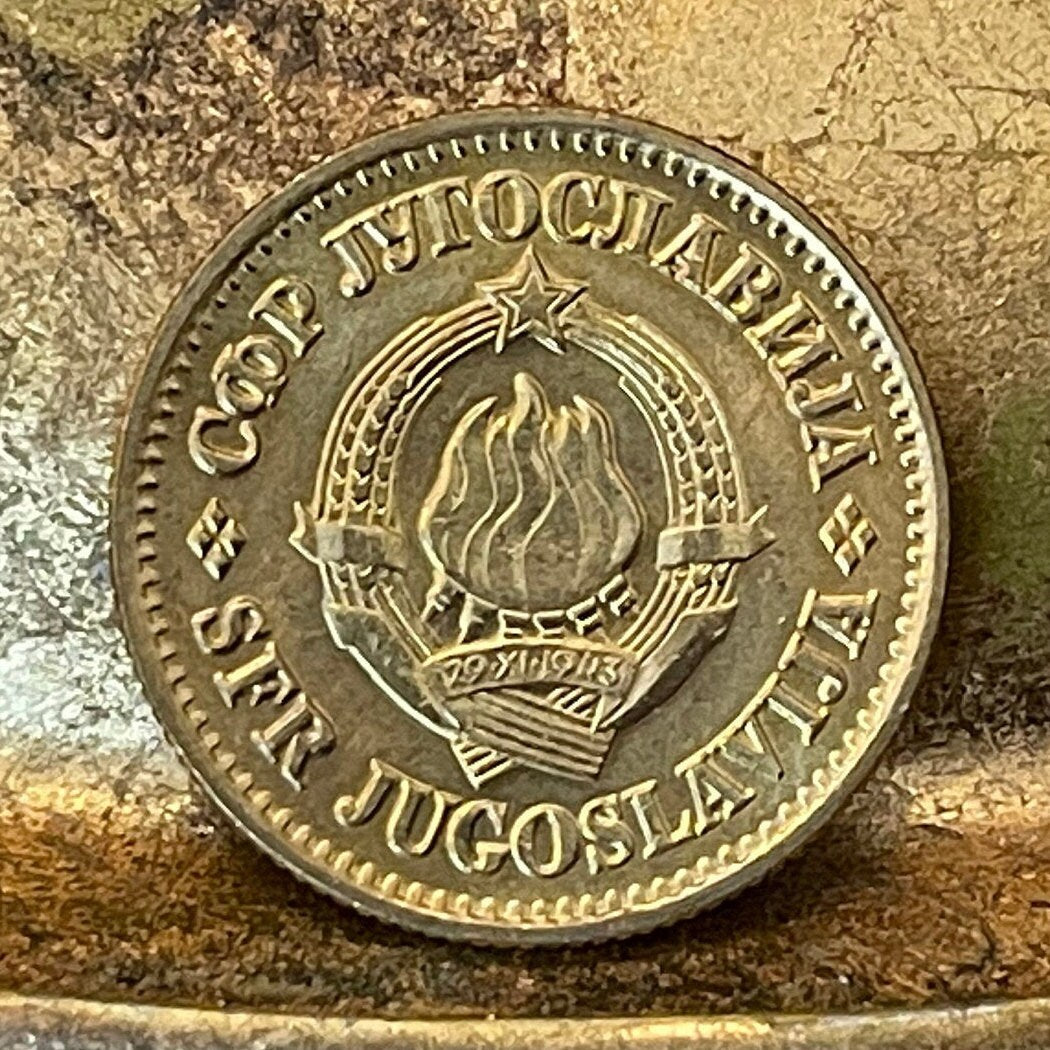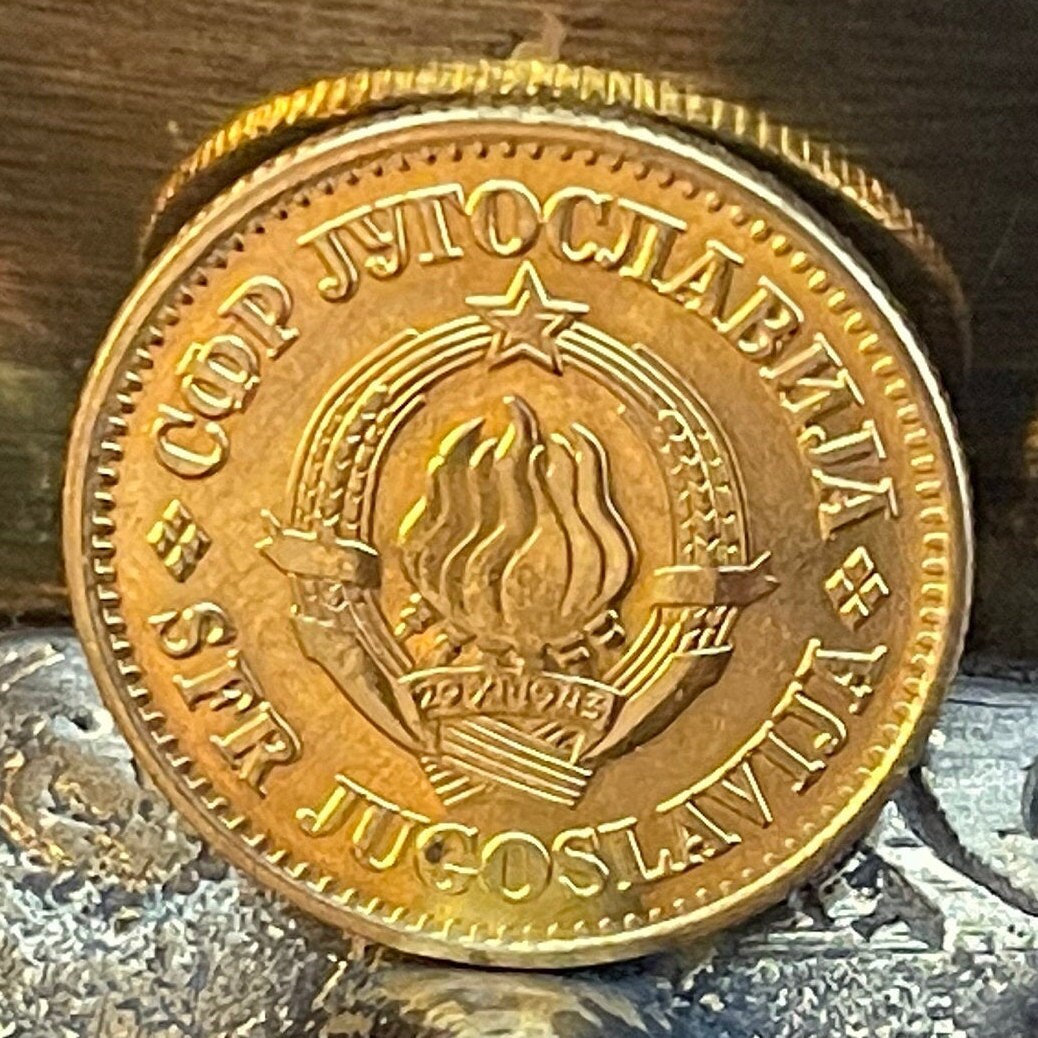 5 stars review from Veronica
5 stars review from Veronica
Hobby stuff
Very satisfying. I do this coin collecting for fun. You helped. Thank you.
I love it when it happens how it's suppose...
I love it when it happens how it's supposed to. Thanks