South Point Lighthouse Barbados 5 Cents Authentic Coin Money for Jewelry and Craft Making
Regular price
Sale price
$2.64 USD
Unit price
per
South Point Lighthouse Barbados 5 Cents Authentic Coin Charm for Jewelry and Craft Making
Obverse: National Arms of Barbados
Lettering: PRIDE AND INDUSTRY BARBADOS
Reverse
South Point Lighthouse, value below
Features
Issuer Barbados
Queen Elizabeth II (1966-2021)
Type Standard circulation coin
Years 1973-2007
Value 5 Cents
0.05 BBD = USD 0.025
Currency Dollar (1973-date)
Composition Brass
Weight 3.75 g
Diameter 21 mm
Thickness 1.67 mm
Shape Round
Technique Milled
Orientation Medal alignment ↑↑
Number N# 912
References KM# 11
Wikipedia:
South Point Lighthouse is a lighthouse located in the south of Barbados. Its height is 89 feet (27 m).
It is the oldest lighthouse in Barbados. It was brought to Barbados in 1852, one year after being shown at London's Great Exhibition, and reassembled on the southernmost point of the island. Although still listed as active, the lighthouse is now considered to be more of a national landmark and tourist attraction, with its grounds (but not tower) being made open to the public. The lighthouse has been depicted on the reverse of the 5 cent coin of the Barbadian coinage since 1973.
********
Wikipedia
The coat of arms of Barbados was adopted on 14 February 1966 by royal warrant of Queen Elizabeth II. The coat of arms of Barbados was presented by the Queen to the President of the Senate, Sir Grey Massiah. Like other former British possessions in the Caribbean, the coat of arms has a helmet with a national symbol on top, and a shield beneath that is supported by two animals.
The arms were designed by Neville Connell, for many years curator of the Barbados Museum, with artistic assistance by Hilda Ince.
Official description
Barbados law puts for the blazon of the coat of arms as follows:
Arms: Or a bearded Fig Tree eradicated in chief two Red Pride of Barbados Flowers proper.
Crest: On a Wreath Or and Gules A dexter Cubit Arm of a Barbadian erect proper the hand grasping two Sugar Canes in saltire proper.
Supporters: On the dexter side a Dolphin and on the sinister side a Pelican proper.
Motto: " Pride and Industry. "
Share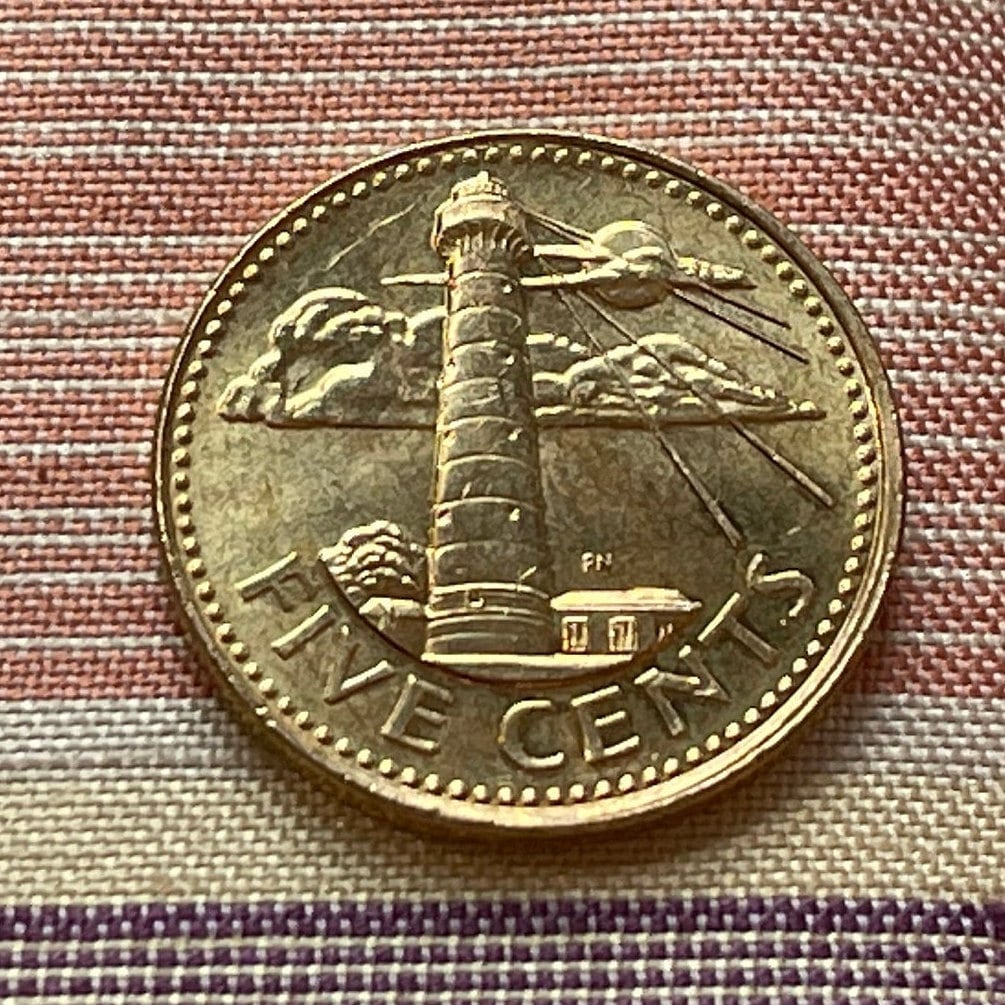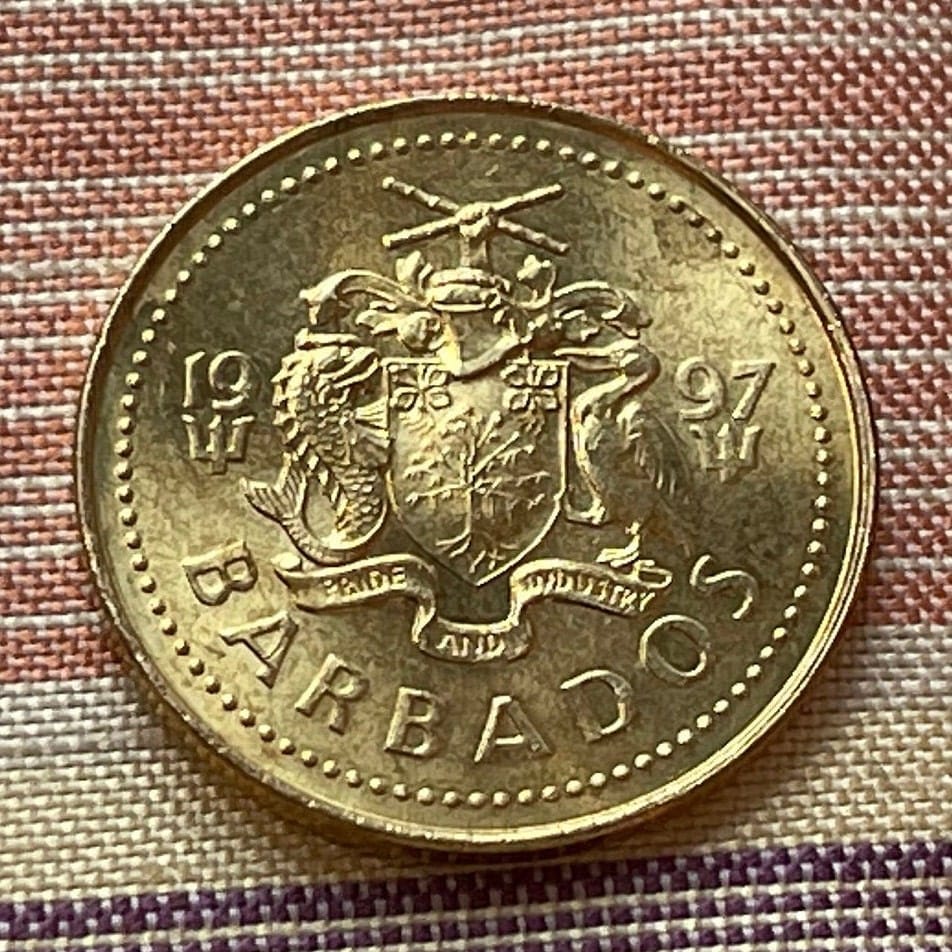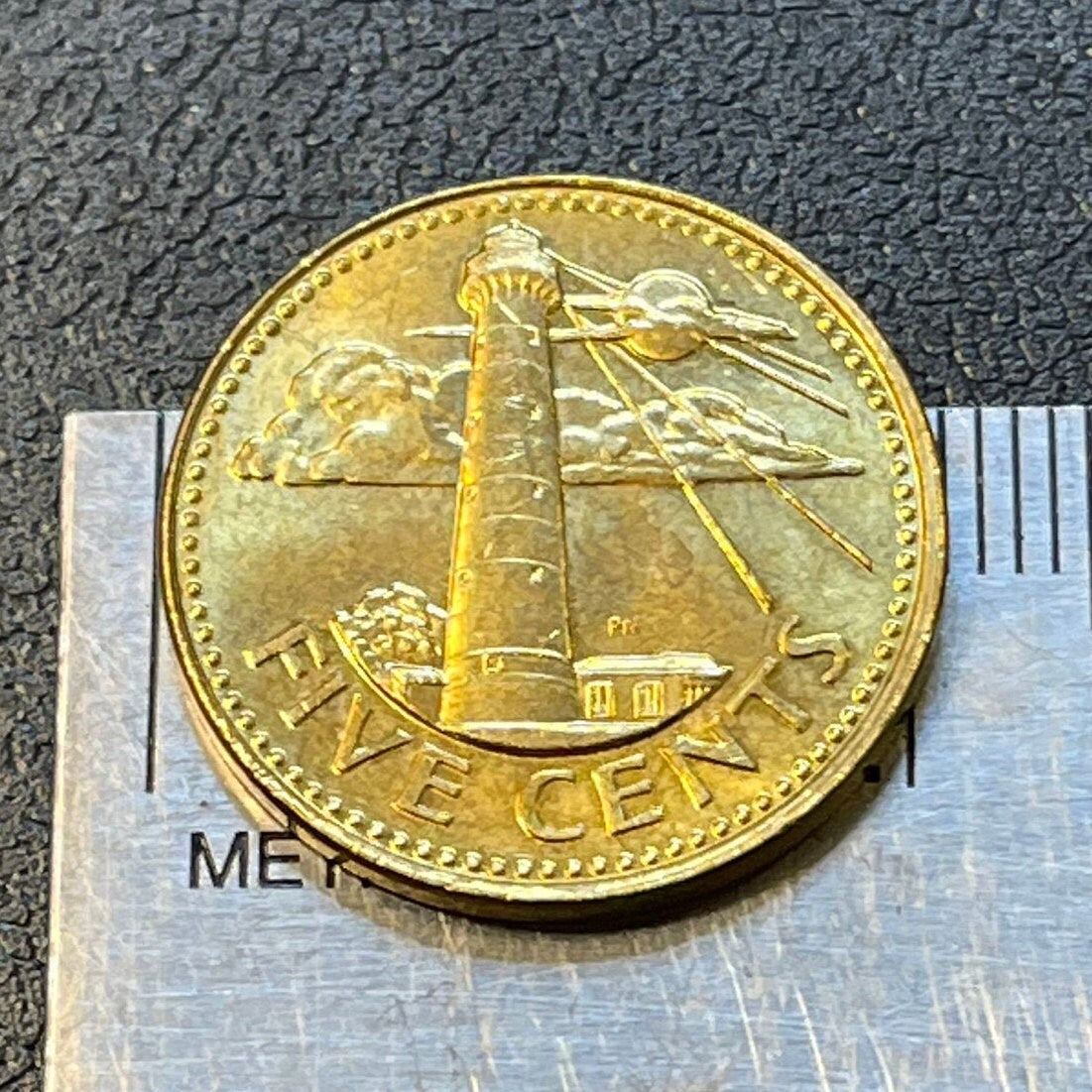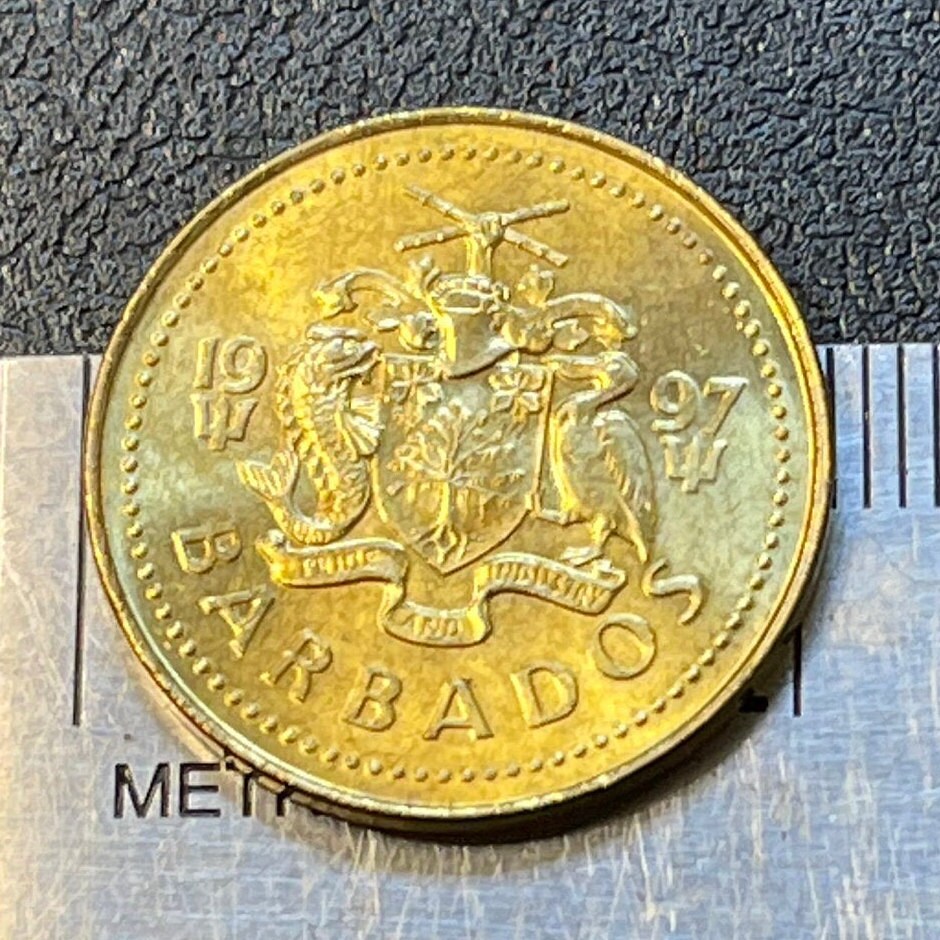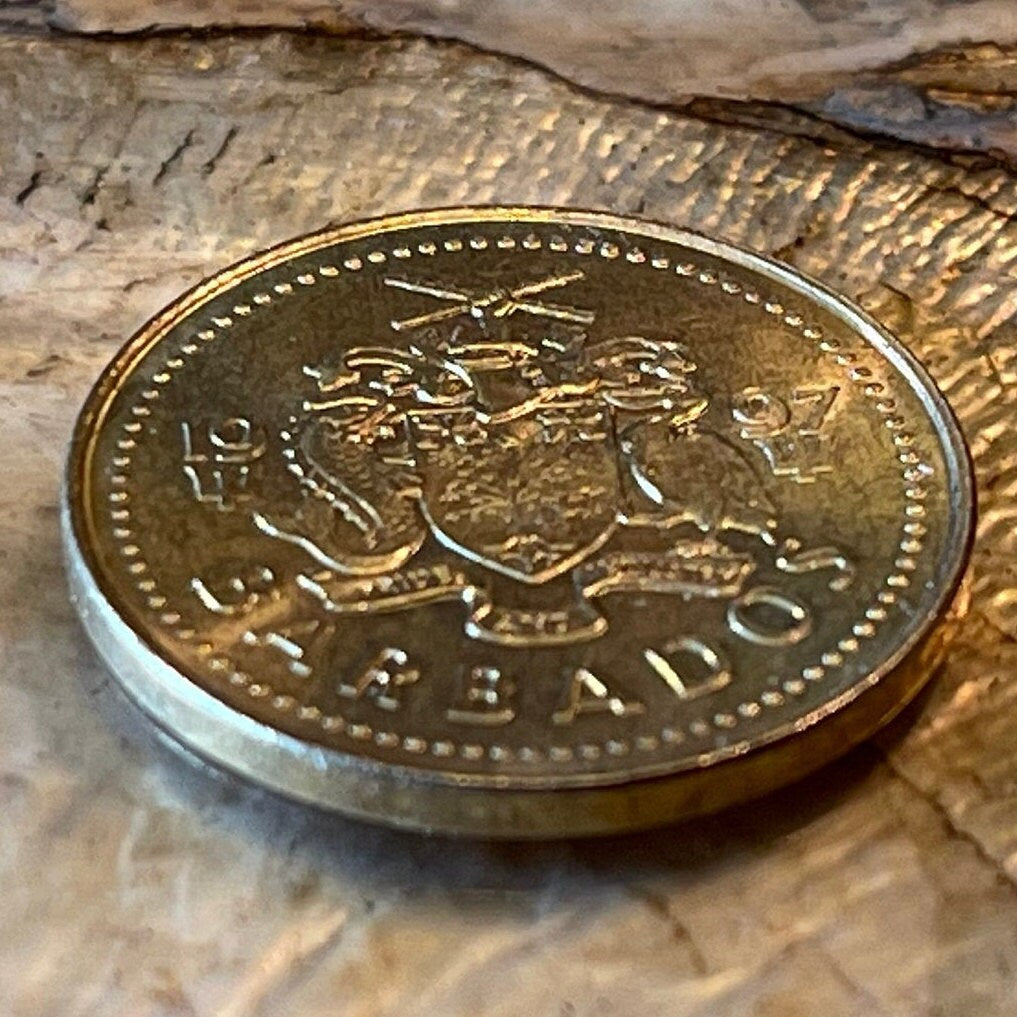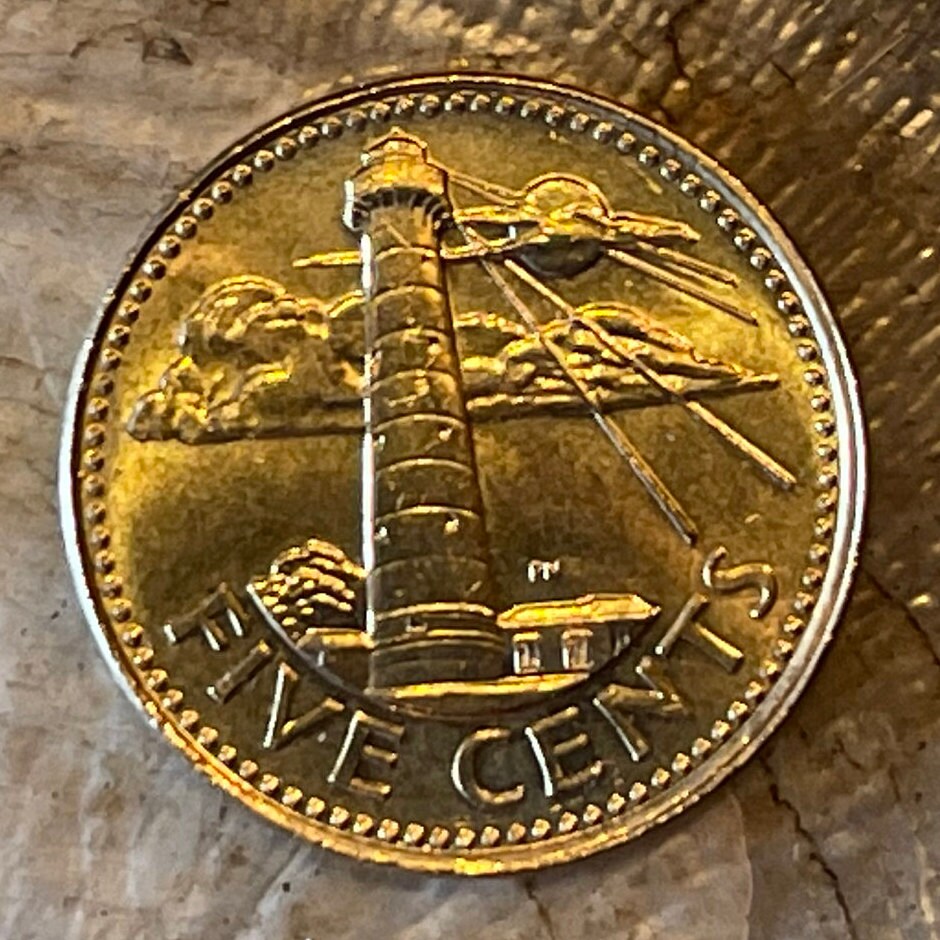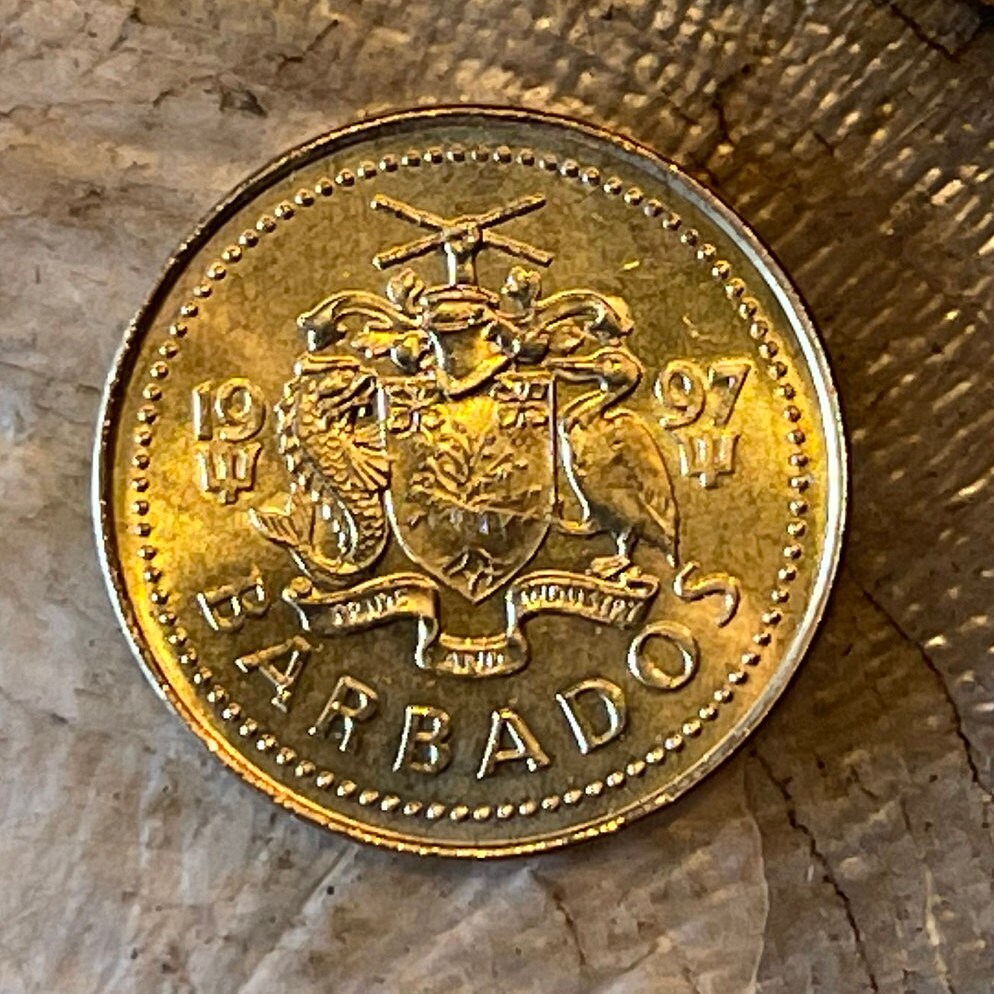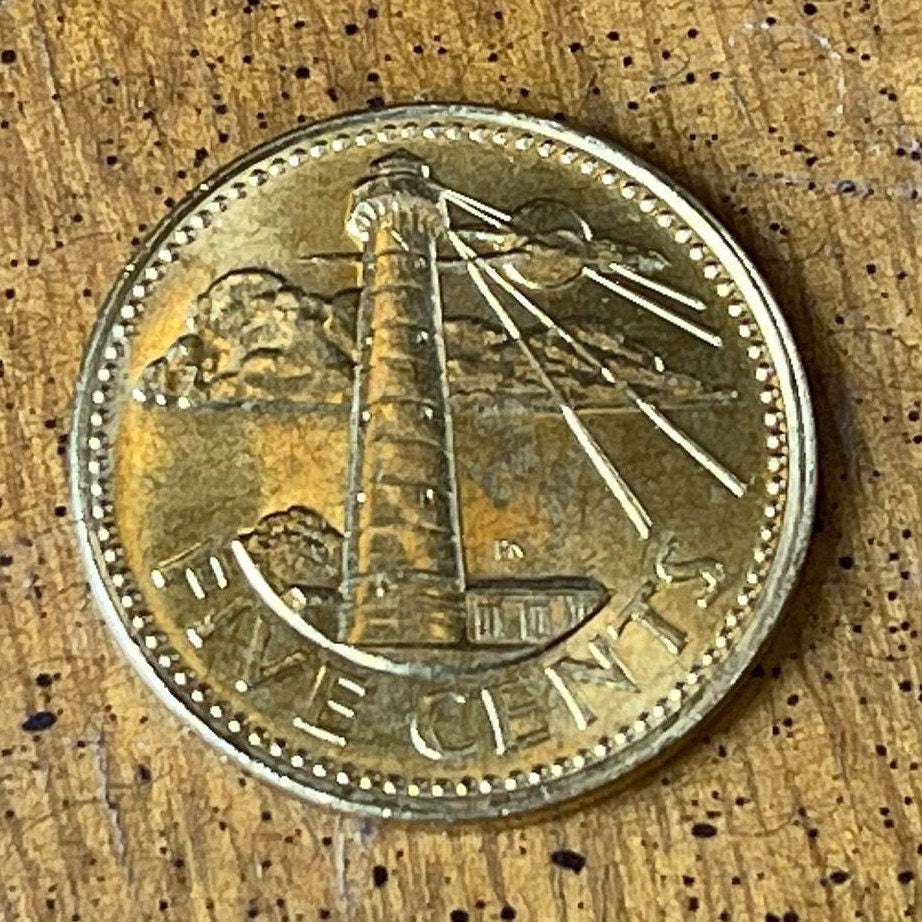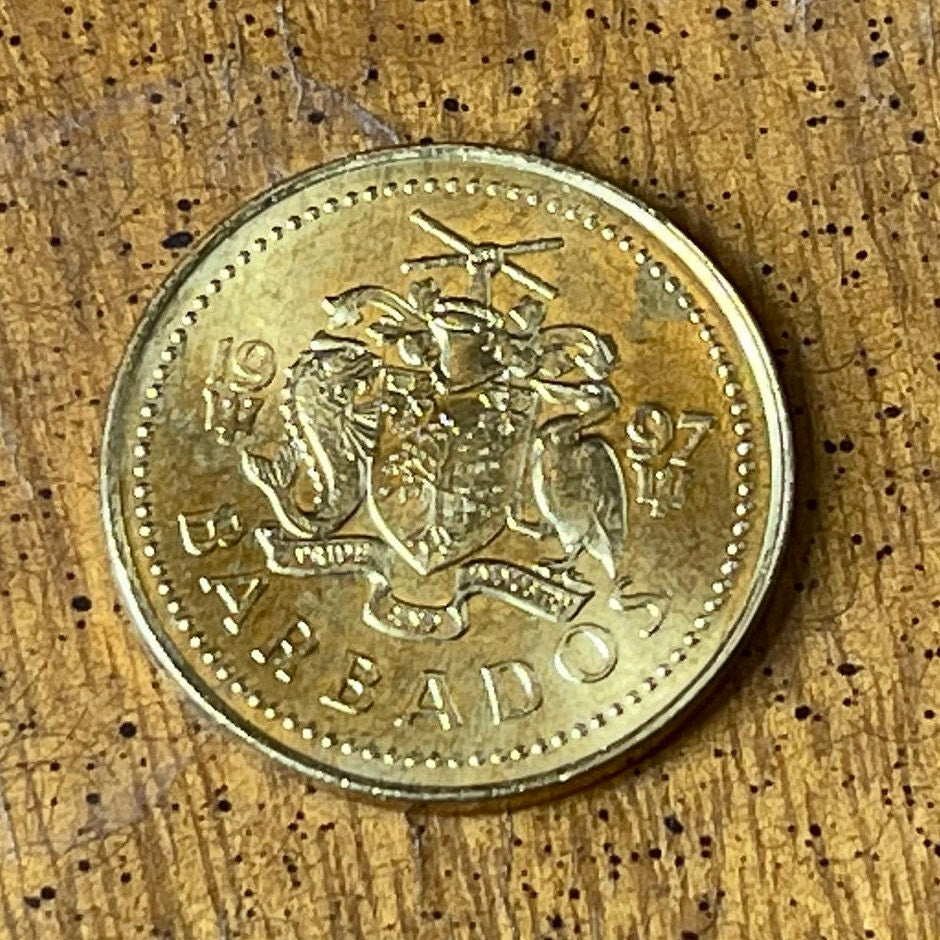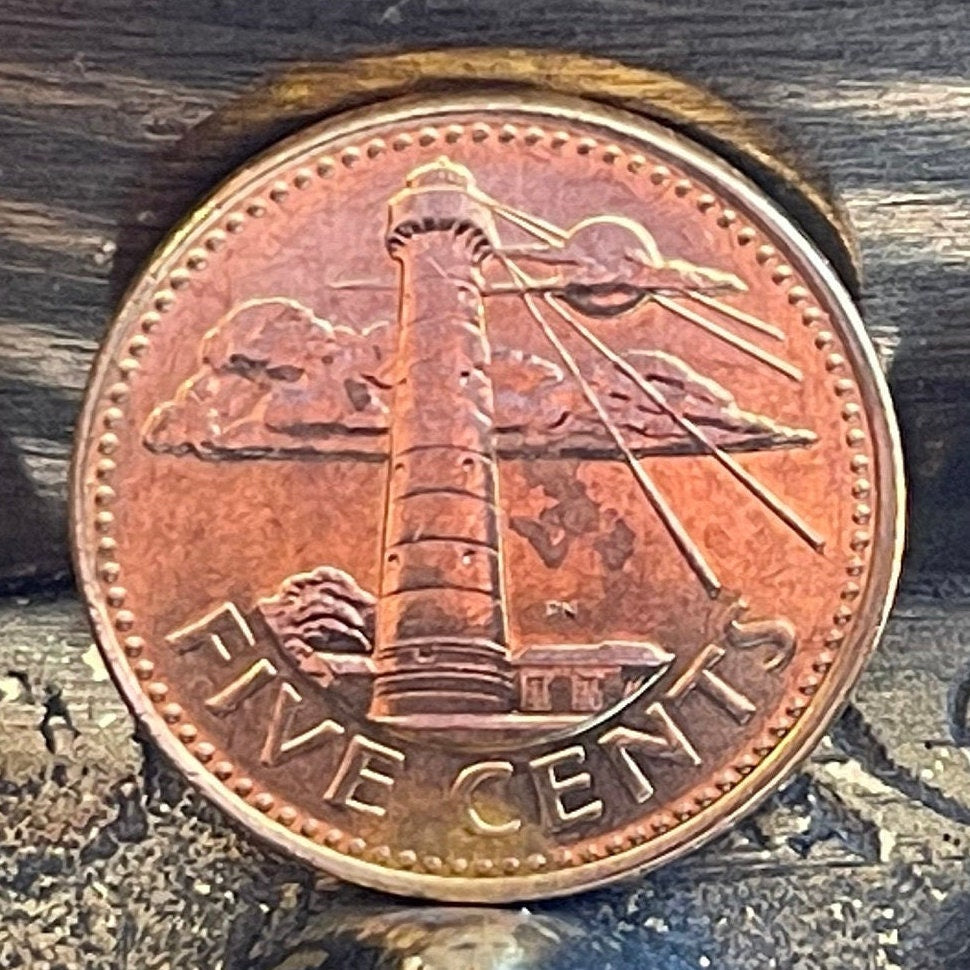 Happy buyer
Item came quickly, and the coin is beautiful!
5 stars review from Neysa
5 stars review from Neysa
5 stars review from Crystal
5 stars review from Crystal