Sun of May Argentina Authentic Peso Coin Money for Jewelry and Craft Making 1974 1975 1976
Regular price
Sale price
$4.73 USD
Unit price
per
Sun of May 1 Peso Argentina Coin Charm for Jewelry and Craft Making.
Features
Issuer Argentina
Period Federal Republic (1861-date)
Type Standard circulation coin
Years 1974-1976
Value 1 Peso (1 ARL)
Currency Peso ley (1970-1983)
Composition Aluminium-bronze
Weight 5 g
Diameter 22 mm
Thickness 2 mm
Shape Round
Technique Milled
Orientation Coin alignment ↑↓
Demonetized 30 March 1984
Number N# 5227
References KM# 69, CJ# 326 to 328, Schön# 69
This coin charm's magical attributes would strengthen anyone seeking courage and victory. A token of masculine strength, it makes a great gift for Fathers Day or for a paternal altar. Use in jewelry crafts or ritual to imbue them with the sun's warmth and brilliance.
The front bears a radiant sunface in a laurel wreath, with grain sprays below. The back bears the value above the date minted, with a grain sprig to the left.
Symbols: Sun of May, Inti Incan God of the Sun, Sunface, laurel wreath
History: The brilliant Sun of May has graced Argentinian coins since the first was forged in 1813, just after Argentineans established their own government. The name is a reference to the May Revolution of 1810, the beginning of independence from the Spanish Empire. The legend goes that as the new government was announced, the clouds gave way to a brilliant sun.
According to Diego Abad de Santillán, a leading figure in the Spanish and Argentine anarchist movements, the Sun of May represents Inti, the Incan God of the Sun. Inti was created from an island on Lake Titicaca by the almighty Incan deity Viracocha, according to Incan mythology. Incan rulers would claim relation or communication with Inti to obtain power as intermediaries between humans and the gods. Some even wore costumes of sheet-gold to represent their divine heritage and connection to Inti.
The 'House of the Sun', or Coricancha Temple, was dedicated to Inti's worship. Intihuatana, or "the place when the sun gets tied", were sacred sites where sun ceremonies would often take place. One of the most famous examples was Machu Picchu: Ancient Incans used it as a clock to measure the solstices. Incan rulers also took annual pilgrimages to Lake Titicaca's The Island of the Sun.
Magical imbuements: Life, fatherhood, warmth, courage, independence, victory, glory
Share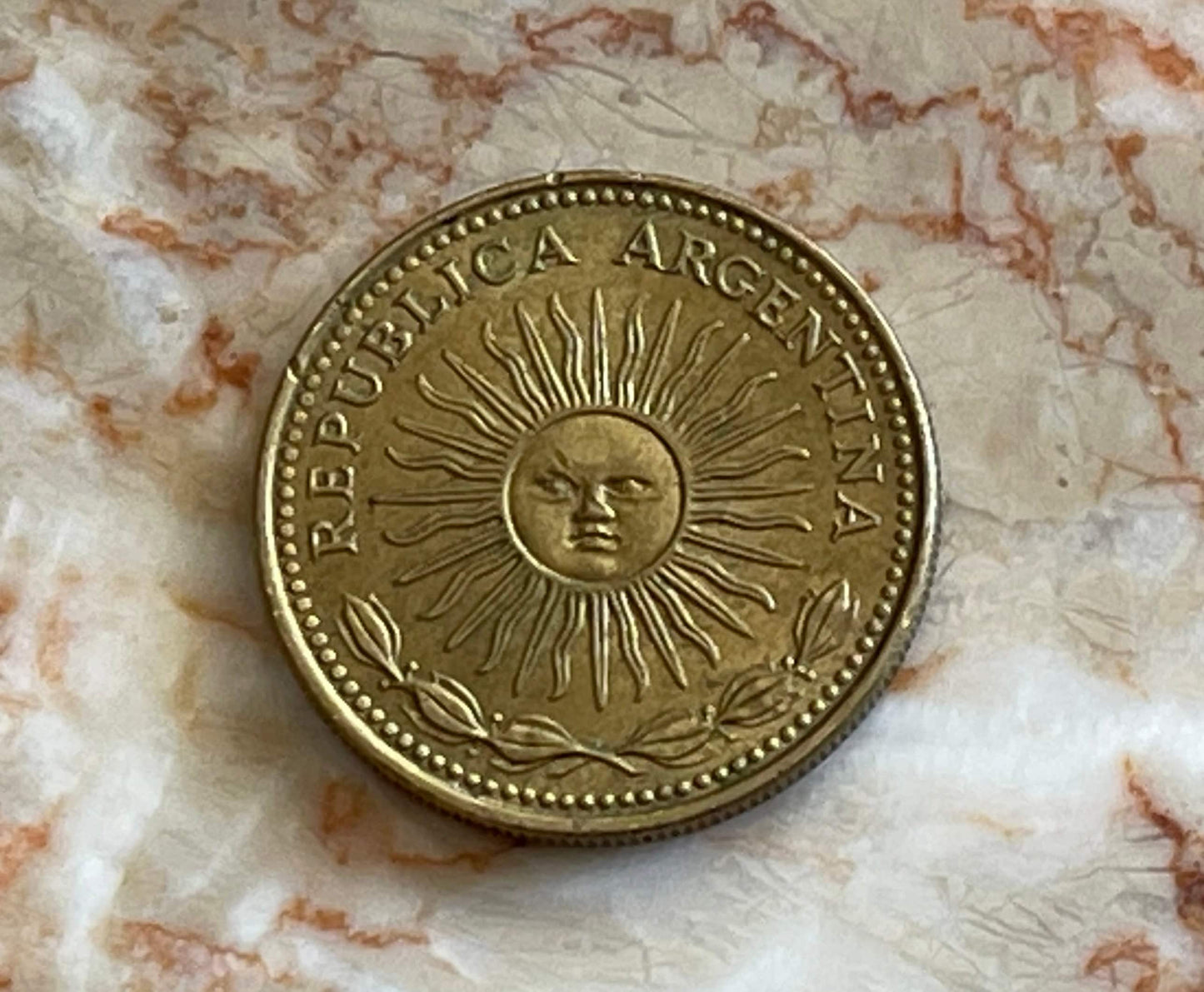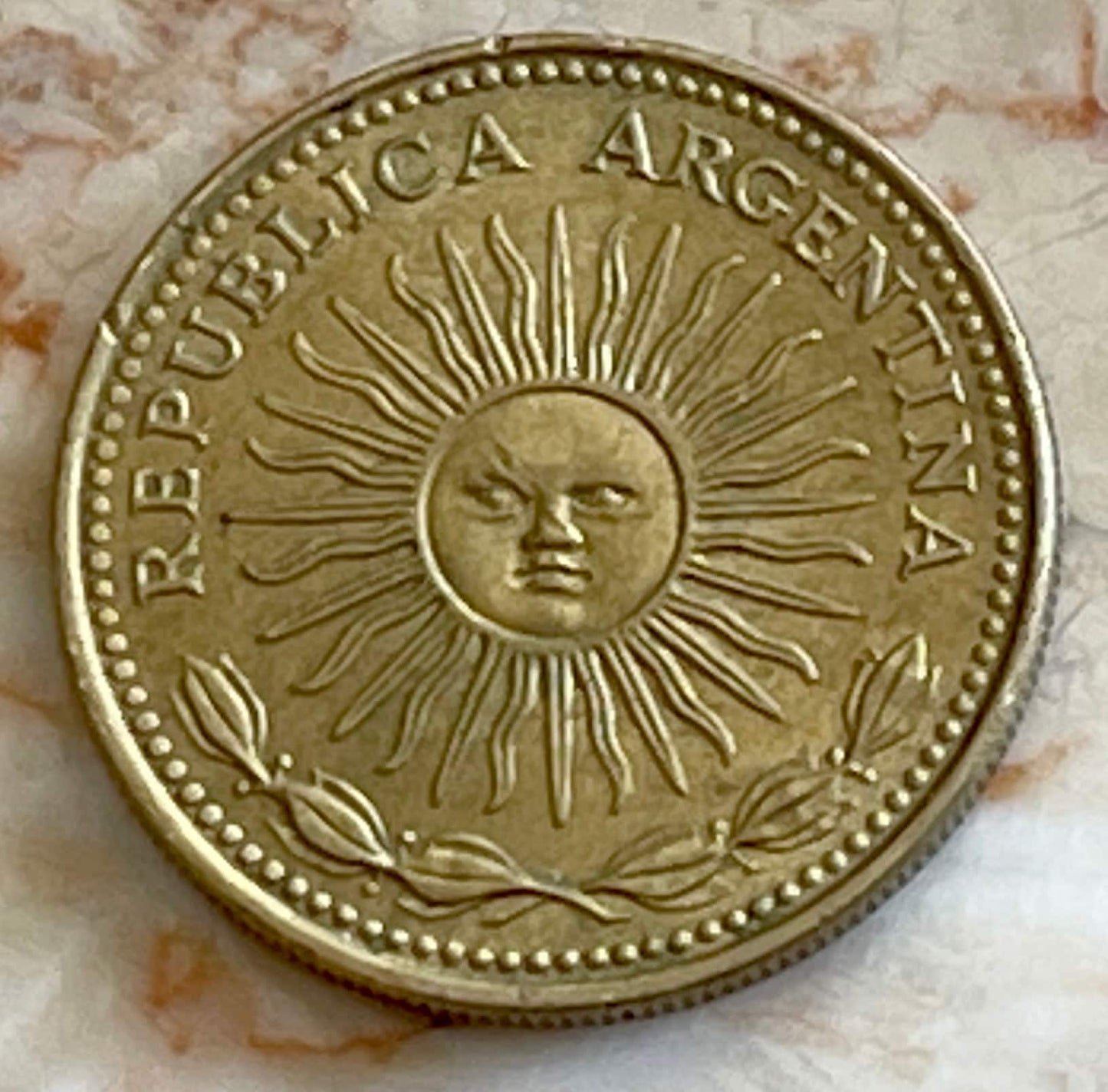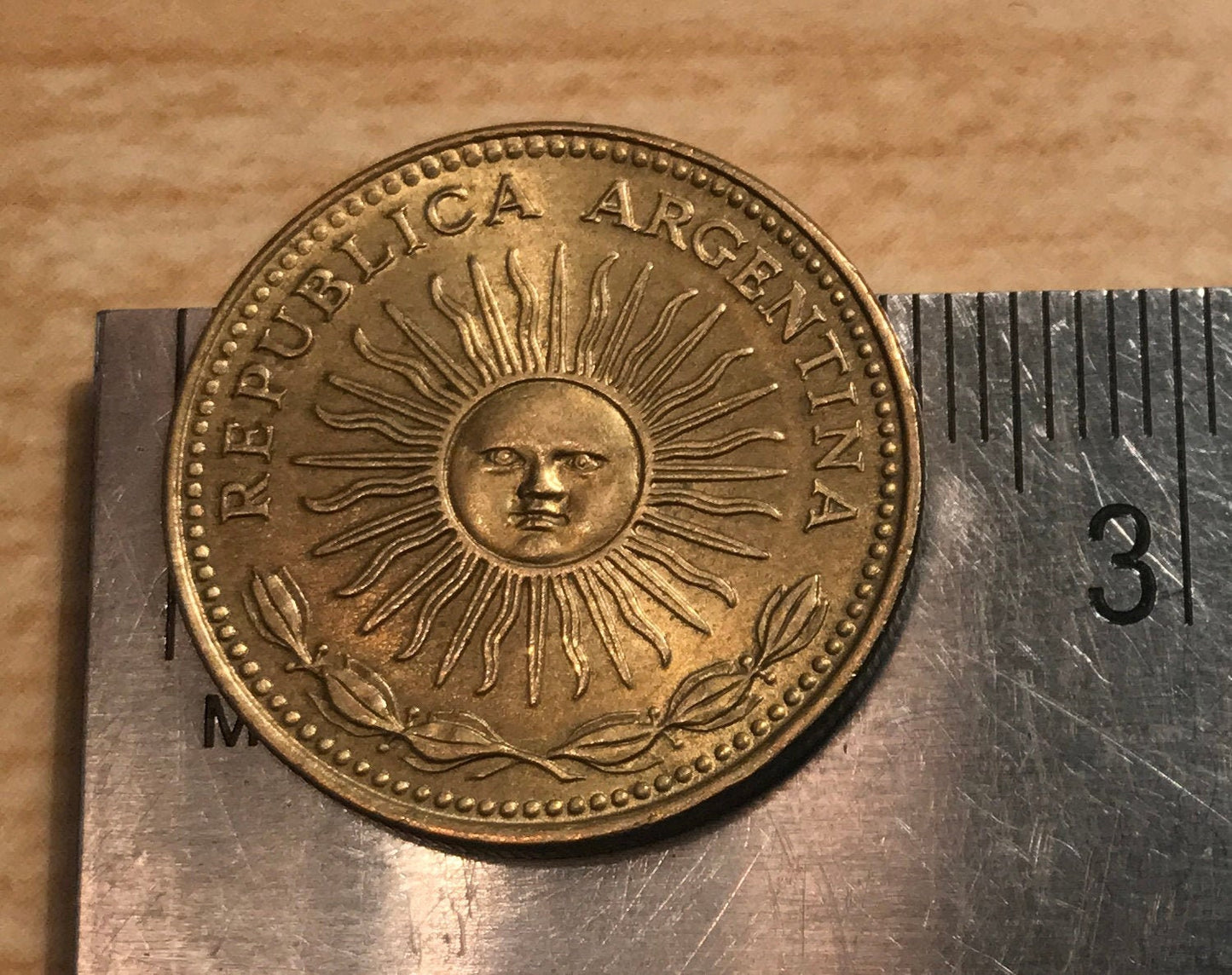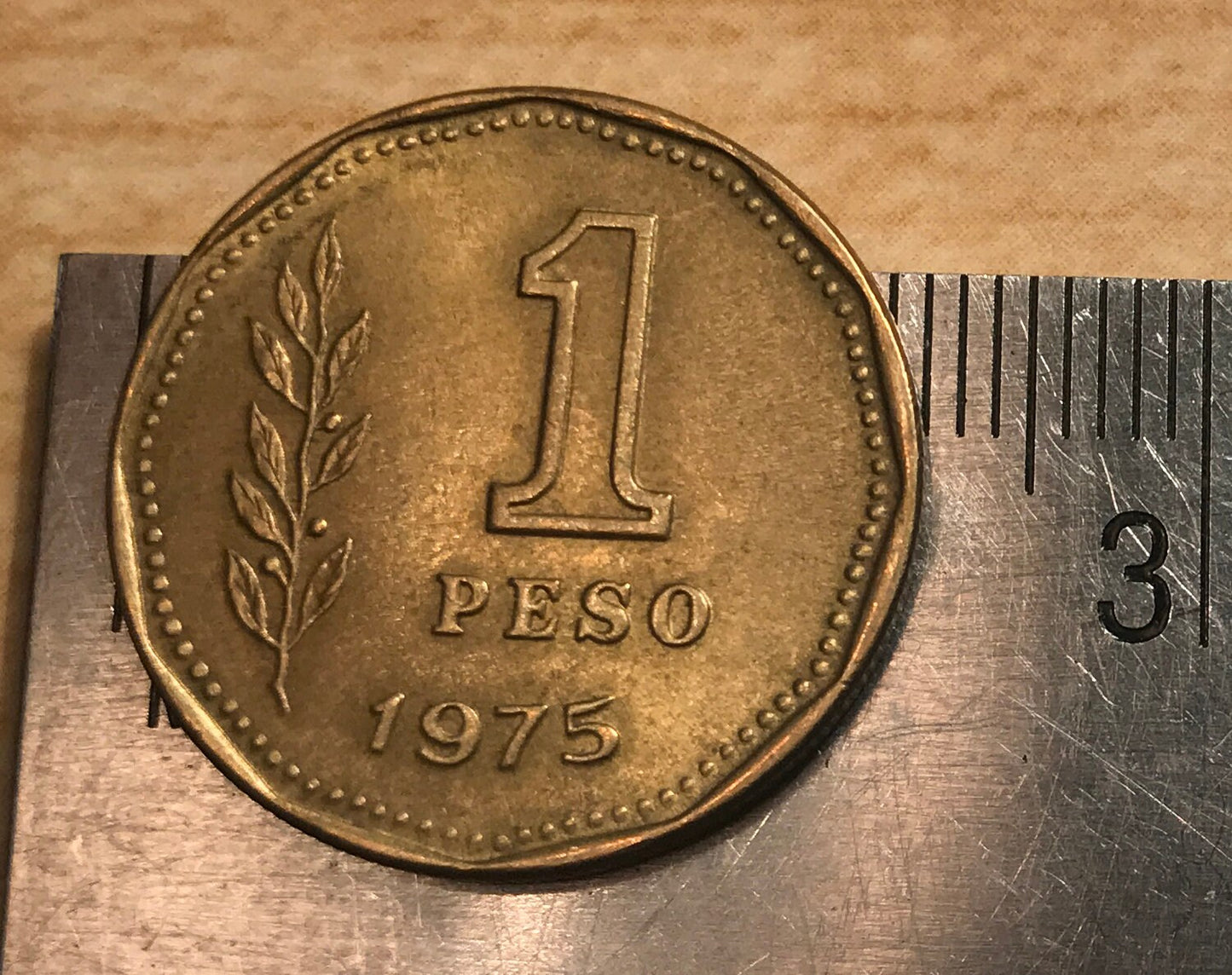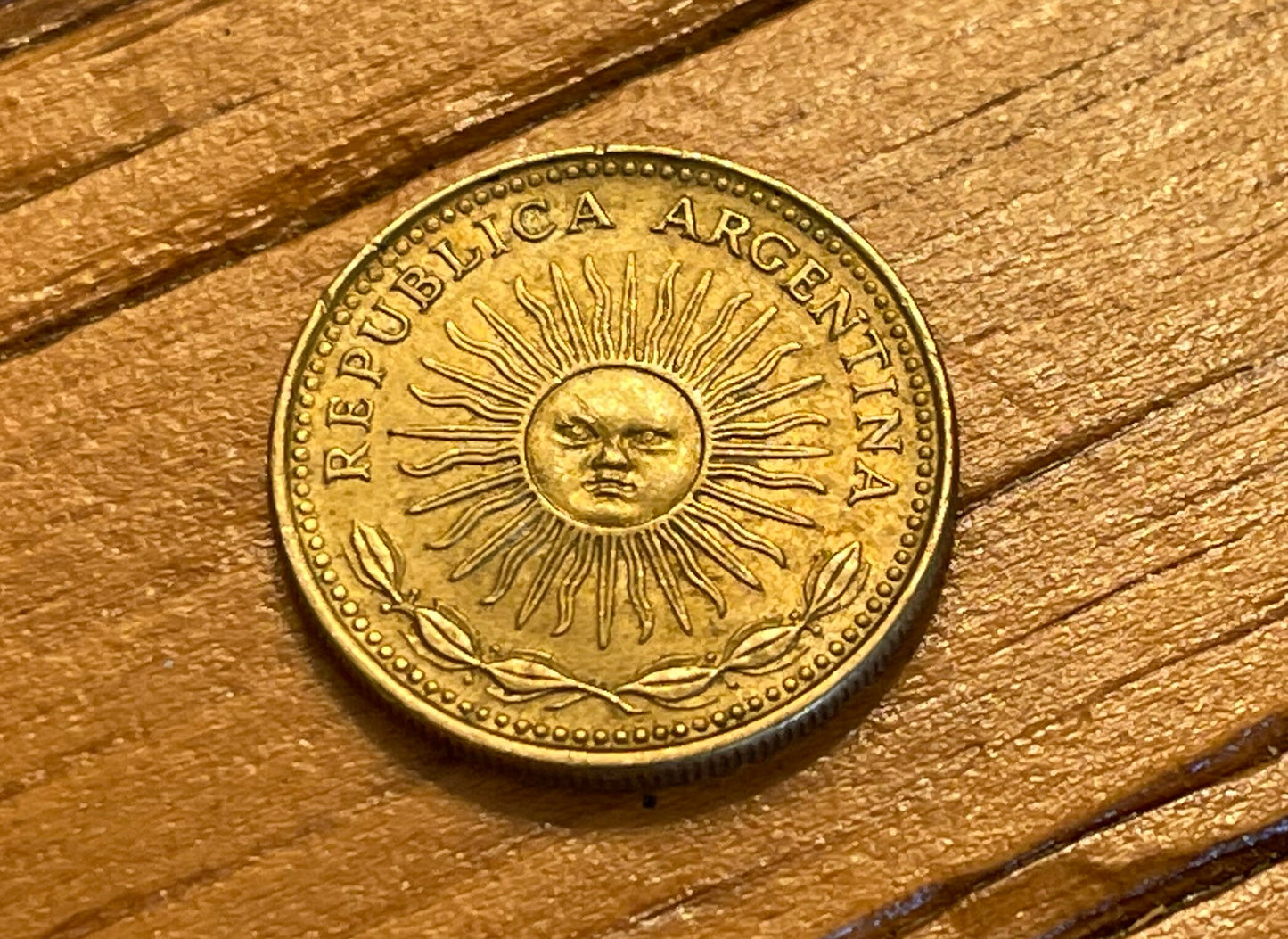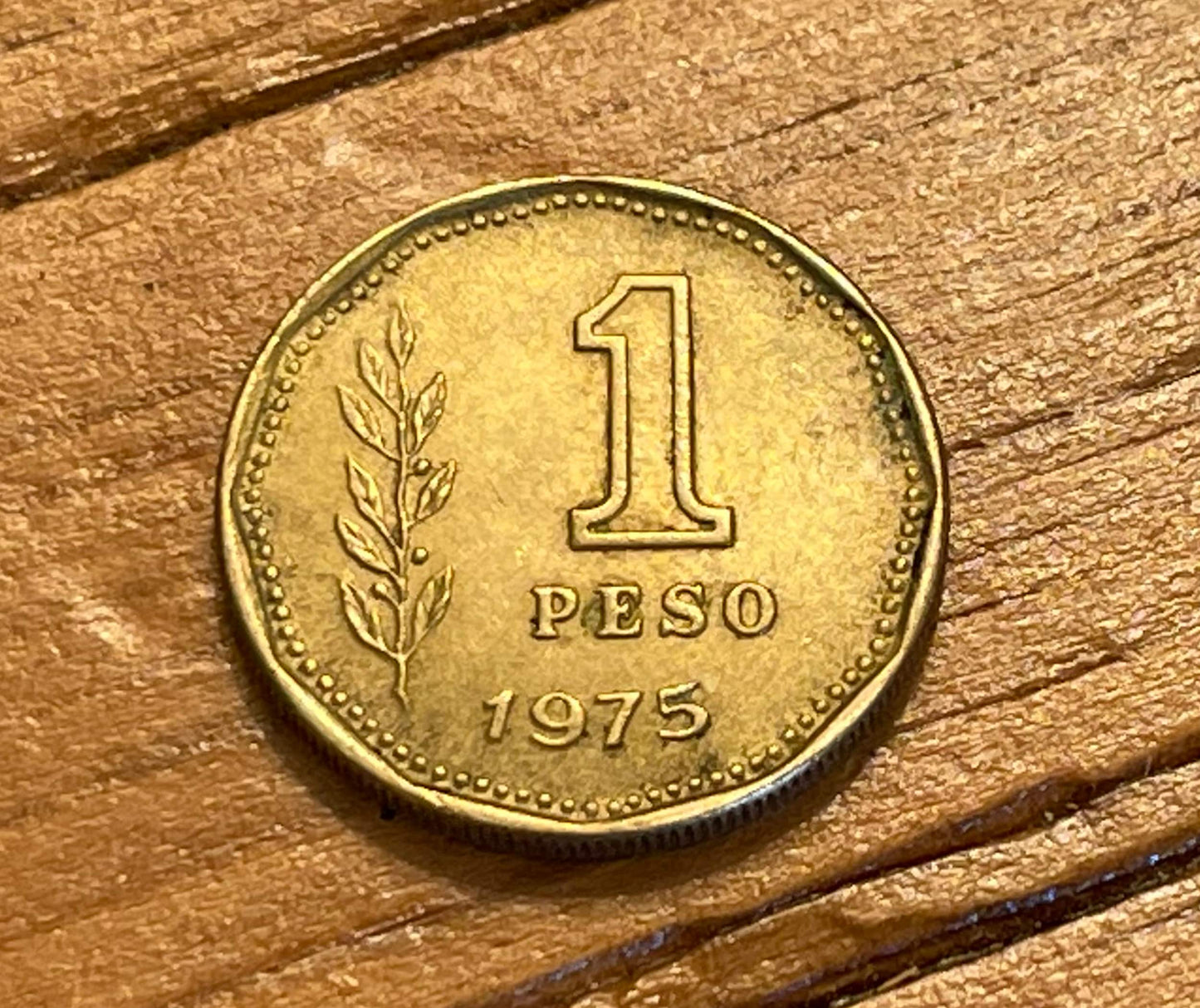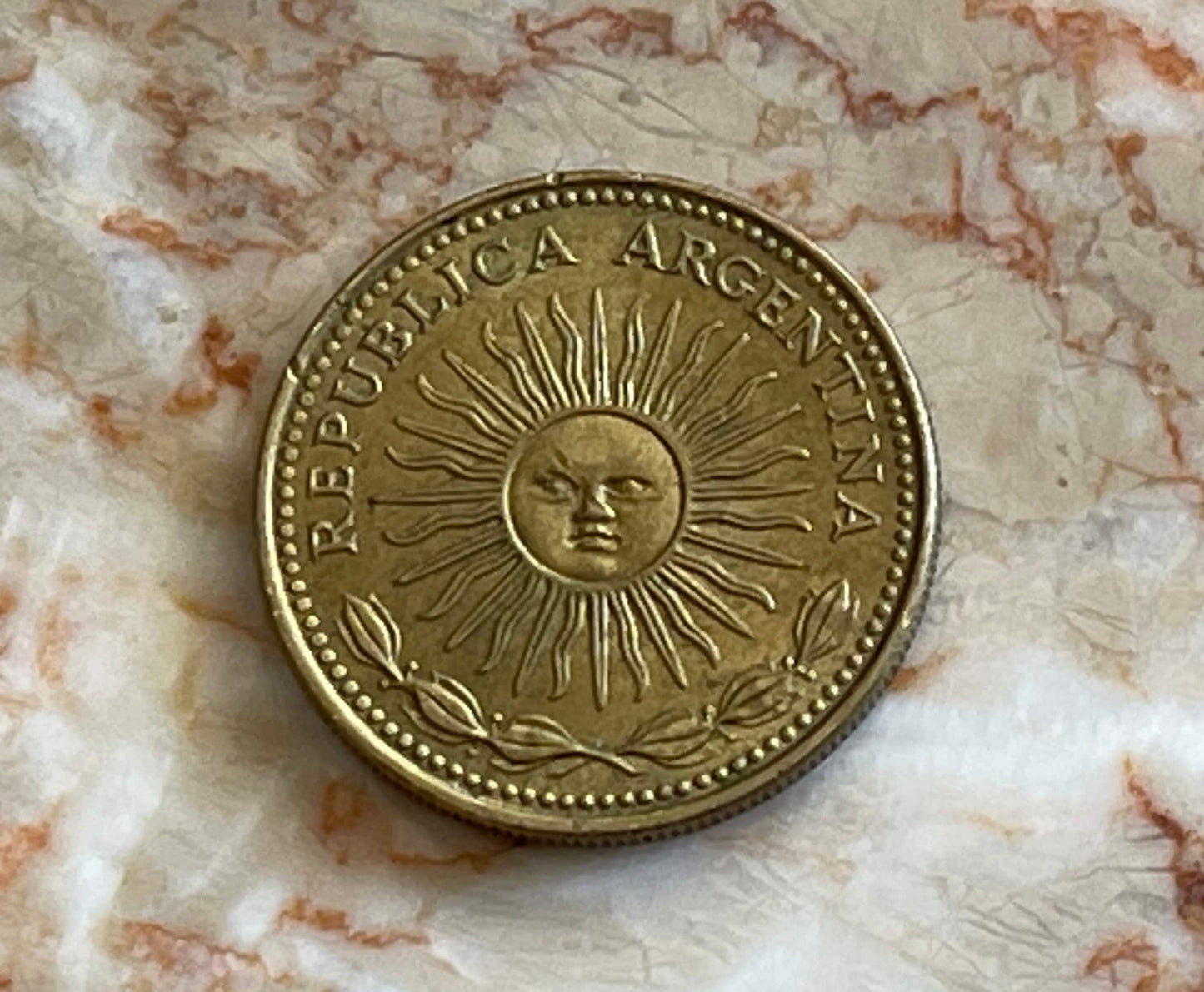 5 stars review from Hussain
5 stars review from Hussain
Perfect and just what I wanted! 💗😊
Perfect and just what I wanted! 💗😊
awesome coin! love the sun design. even ni...
awesome coin! love the sun design. even nicer in person! very happy with my purchase. quick shipping also. a big thank you to a great seller!
Happy coin.
Coins are a source of happiness and learning. This one is special. Thanks.
Great job folks. A bit of sunshine.
Great job folks. A bit of sunshine.