Sunflower Turns Toward Sun 10 Santimat Morocco Authentic Coin Money for Jewelry and Craft Making (1974) (Oilseed) (Oleaginous)
Regular price
Sale price
$6.33 USD
Unit price
per
Sunflower Turns Toward Sun 10 Santimat Morocco Authentic Coin Money for Jewelry and Craft Making (1974) (Oilseed) (Oleaginous)
Commemorative issue
F.A.O.
Obverse: Arms of the Kingdom and inscription
Lettering: المملكة المغربية
Translation: The Kingdom of Morocco (Arabic)
Reverse: A sunflower face front and then sideways, toward the rays of the sun.
Lettering: 1974 1394
10
عشر سنتيمات
Translation:
1974 1394
10
Ten santimat (Arabic)
Features
Issuer Morocco
King al-Hassan II (1961-1999)
Type Circulating commemorative coin
Year 1394 (1974)
Calendar Islamic (Hijri)
Value 10 Centimes
0.1 MAD = USD 0.010
Currency Dirham (1960-date)
Composition Copper-aluminium-nickel (92% Copper, 6% Aluminium, 2% Nickel)
Weight 3 g
Diameter 20 mm
Thickness 1.43 mm
Shape Round
Technique Milled
Orientation Coin alignment ↑↓
Number N# 801
References Y# 60, Schön# 52
SUNFLOWER IN MOROCCO
M. MEDOUAR and M. EL ASRI
SUMMARY
The edible oil deficit, in Morocco, is of the order of 80% of needs. The potential of the
oleaginous cultures is estimated 470000 ha. During the last ten campaigns, the average
surface of the oleaginous cultures amounts to 120000 ha / year. The sunflower is the principal
oleaginous culture in Morocco. The National Association of the Producers of Plant
Oleaginous and Textile aims at the defense of interest of the producers of oleaginous, to them
organize and to contribute to the development of oleaginous network. The purpose of the
Federation of the oilseeds is to contribute to the organization, the development, the promotion
and the integration of the oleaginous network. Research on the annual oilseeds are led by a
multi-field team of the INRA and the other institutions of research and Education in the zones
where they present a high potential of production. The programming of the research projects
is made according to a participative method. The development prospects of the oleaginous
cultures aim at a level of autosufficiency of the order of 40 % of needs.
Source: https://www.isasunflower.org/fileadmin/documents/Symposia/2nd_Symposium_Sunflower_2002/Medouar.pdf
***********
Wikipedia:
The government of Morocco describes the coat of arms as follows:
Gules, in chief a demi-sun rising, with 15 rays or on a background azure; supported by a fess in bar enarched vert, fusily or and argent; the whole surcharged by a mullet (pentalpha) vert. The shield ensigned by the Royal Crown of Morocco or, embellished with pearls alternately gules and vert; it is bordered with lamrequins or, sustained on 2 cornucopias and supported by two lions proper: the one in dexter in profile and in sinister affronté.
The shield has a scroll or with a verse from Quran: In Tansourou Allaha Yansouroukoum
Share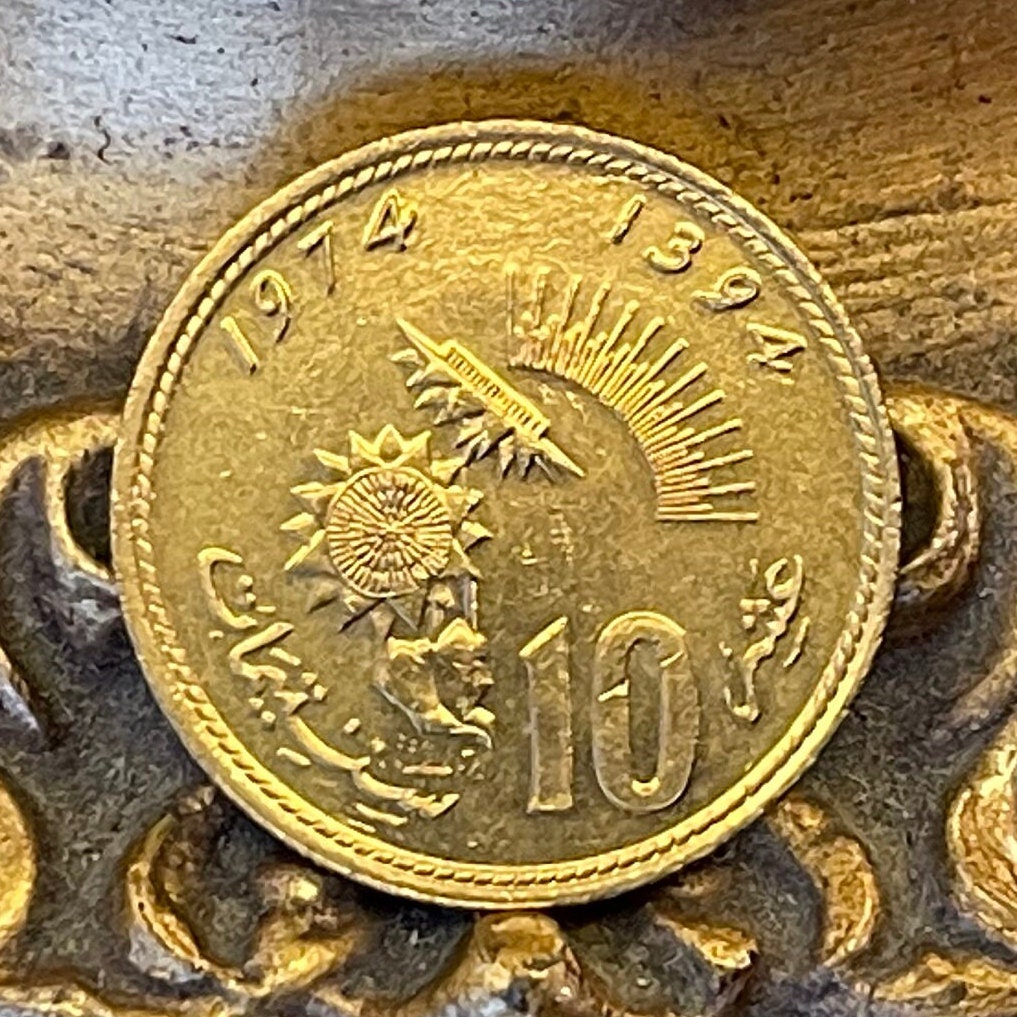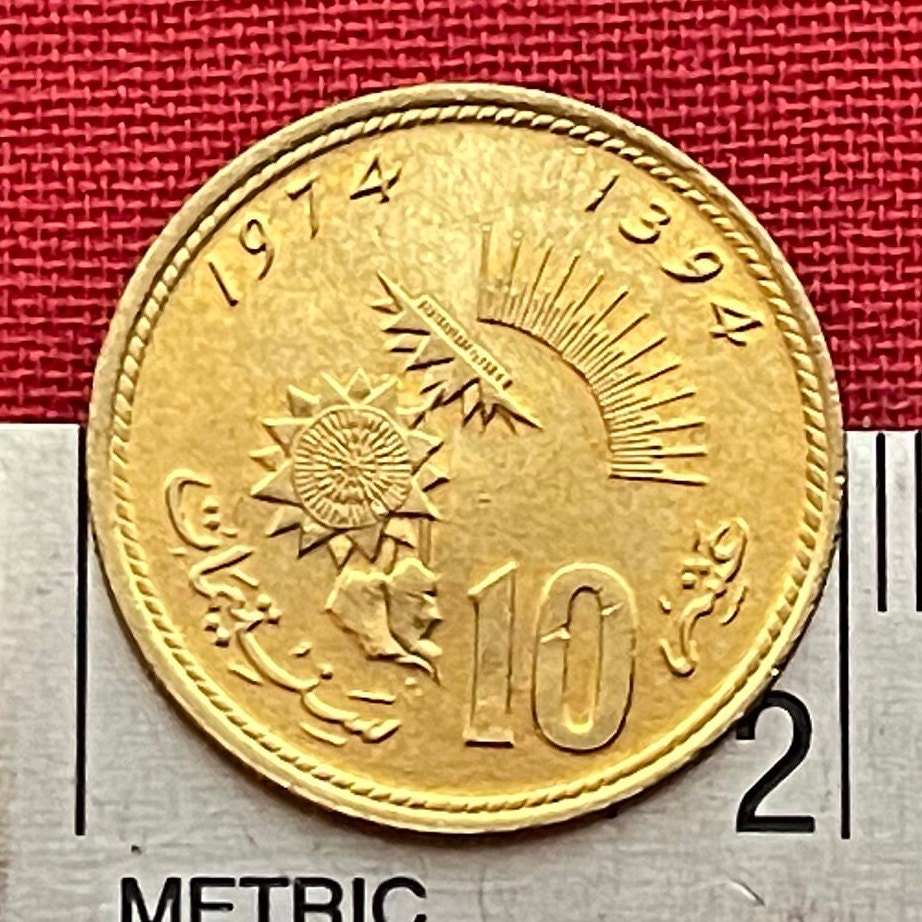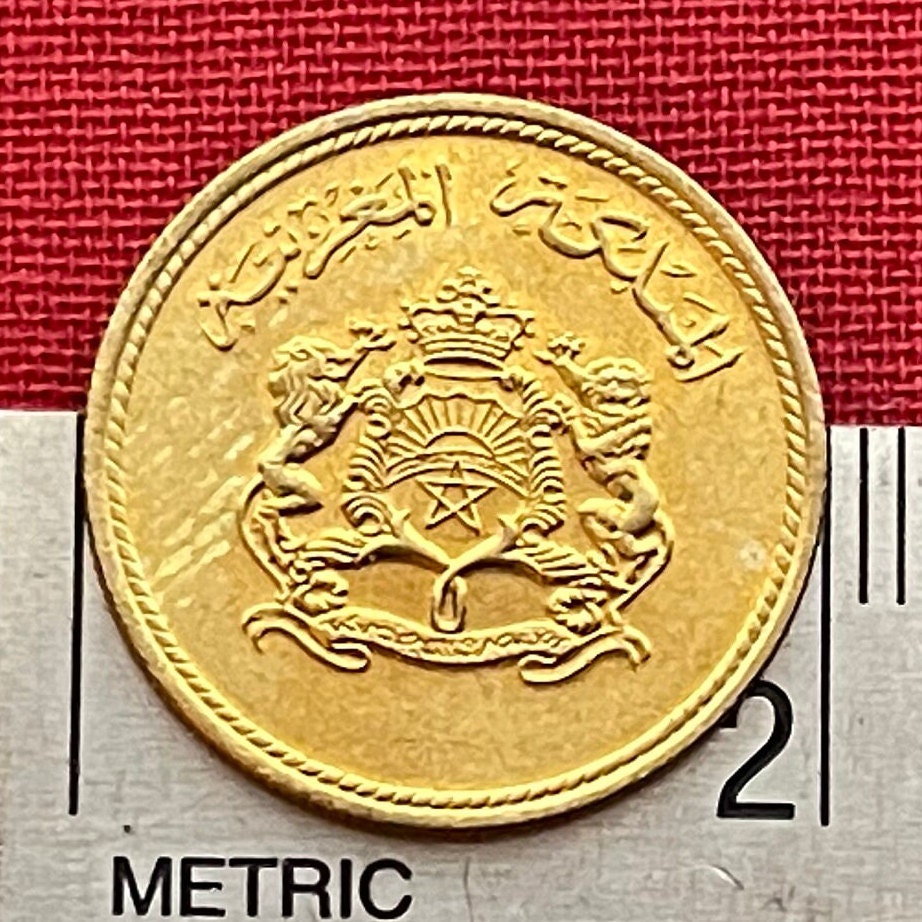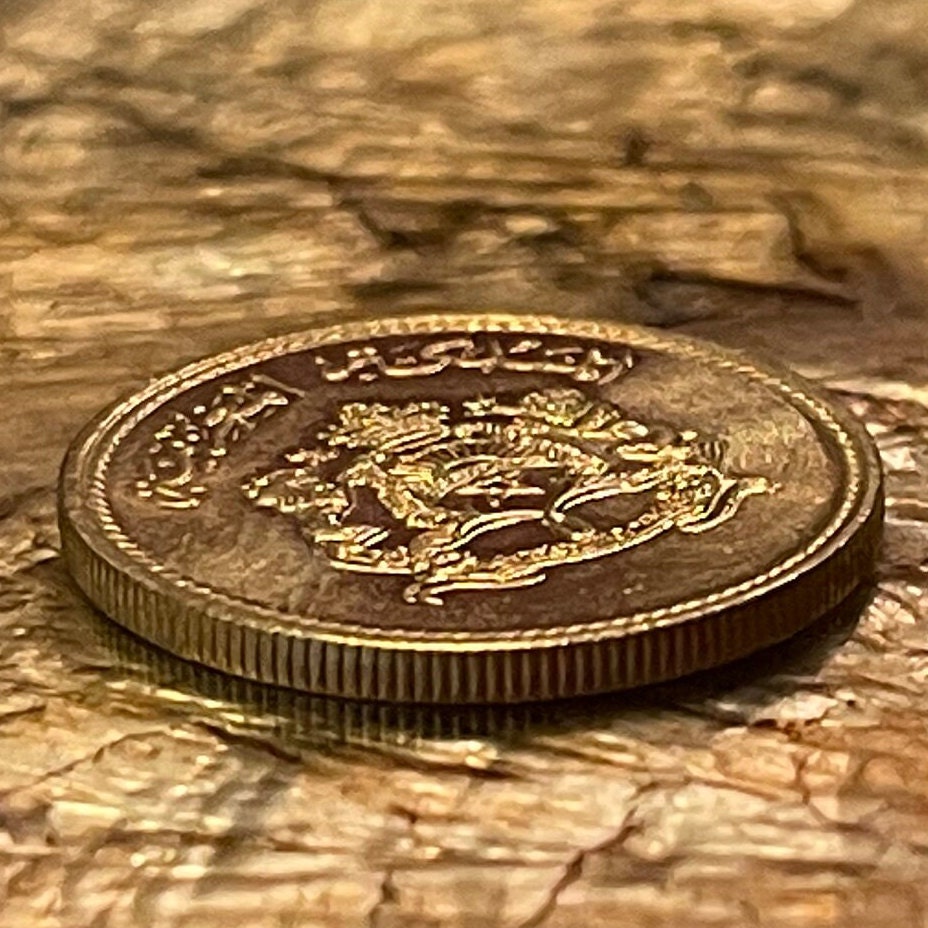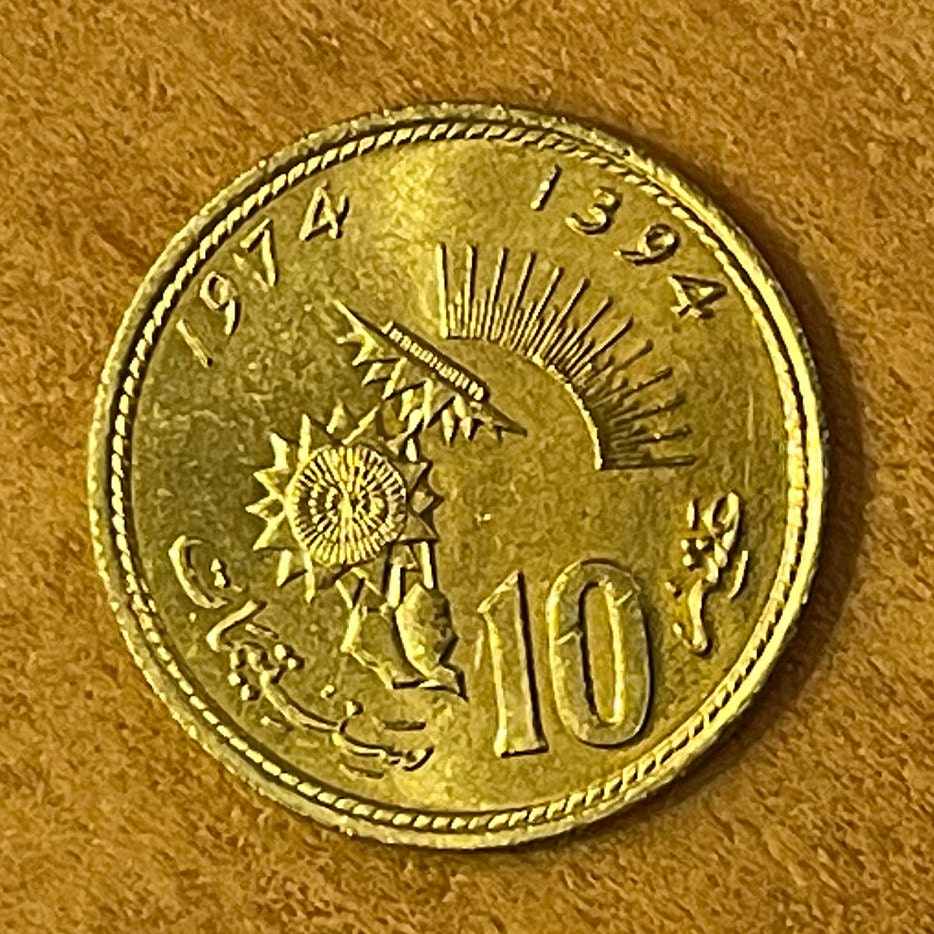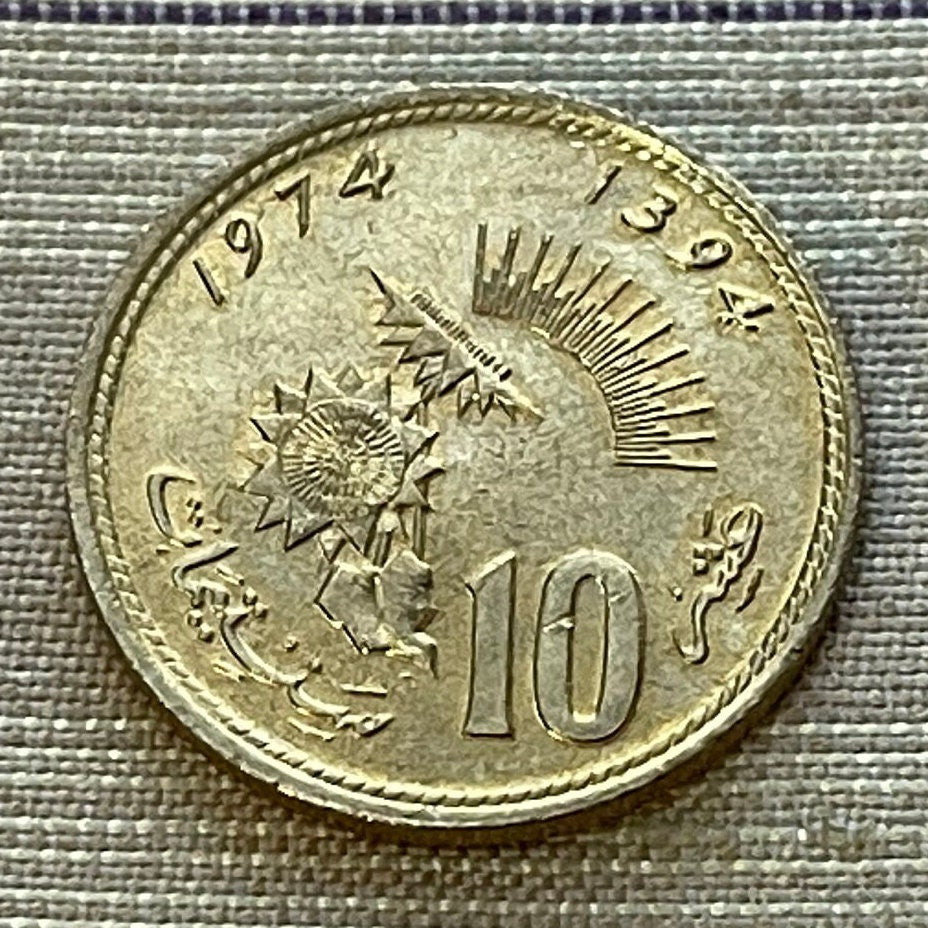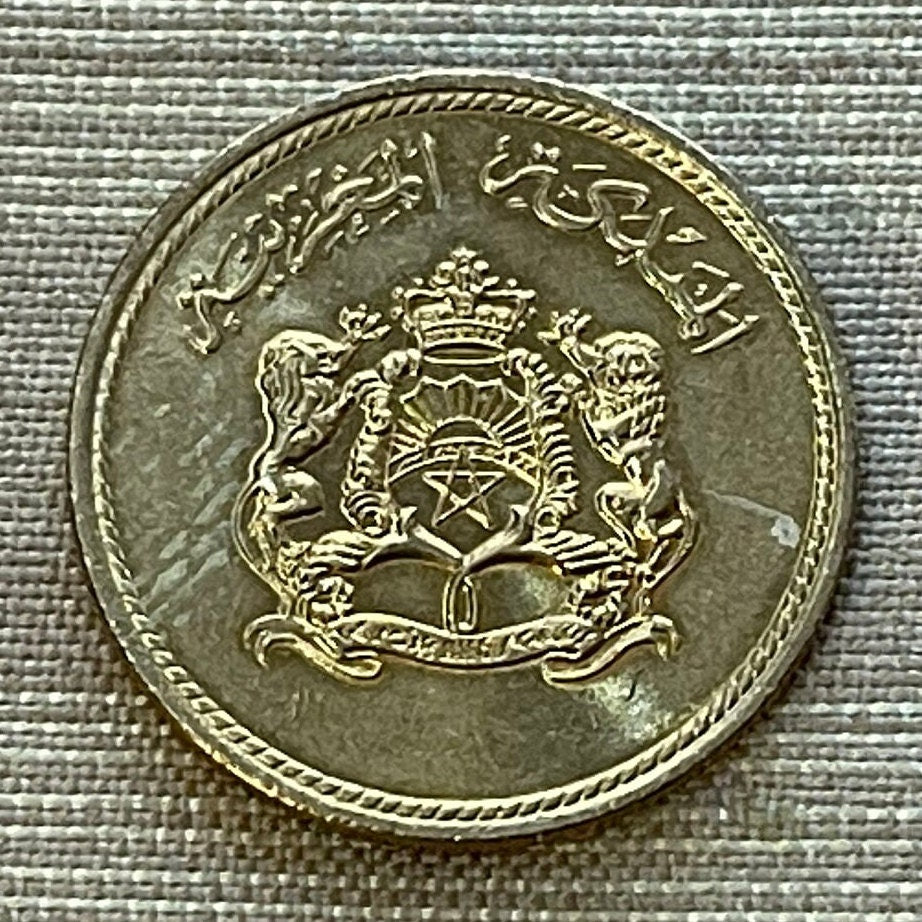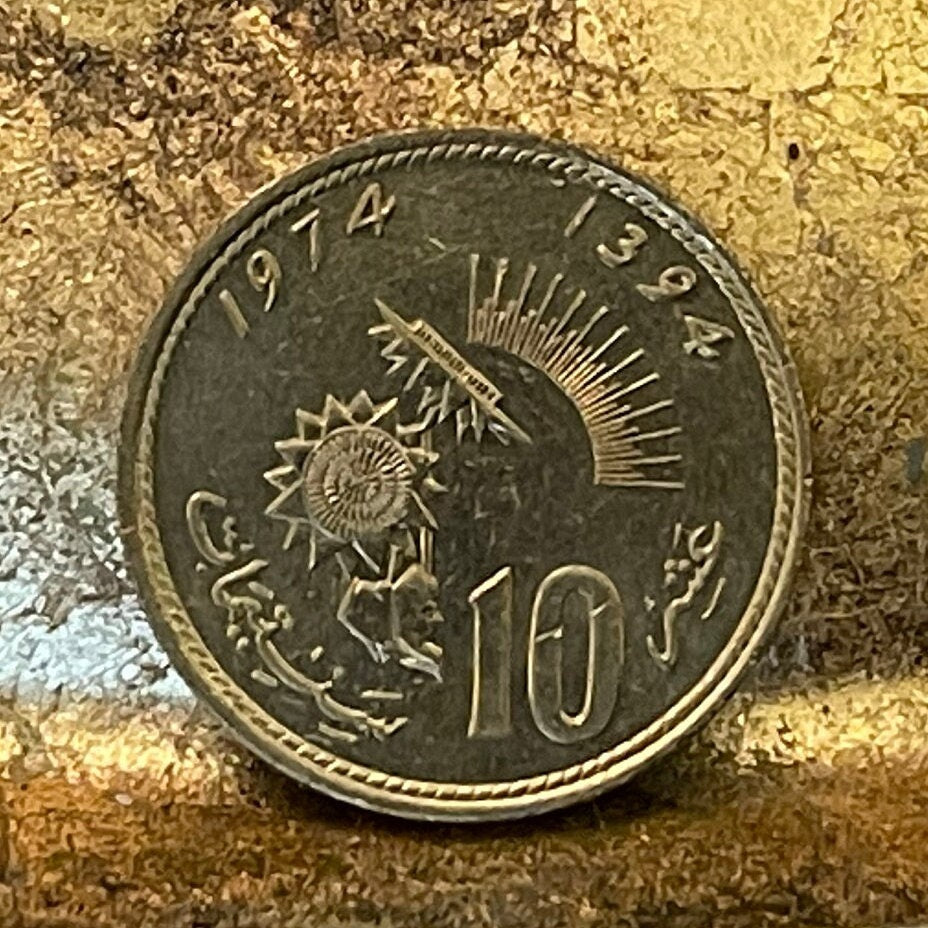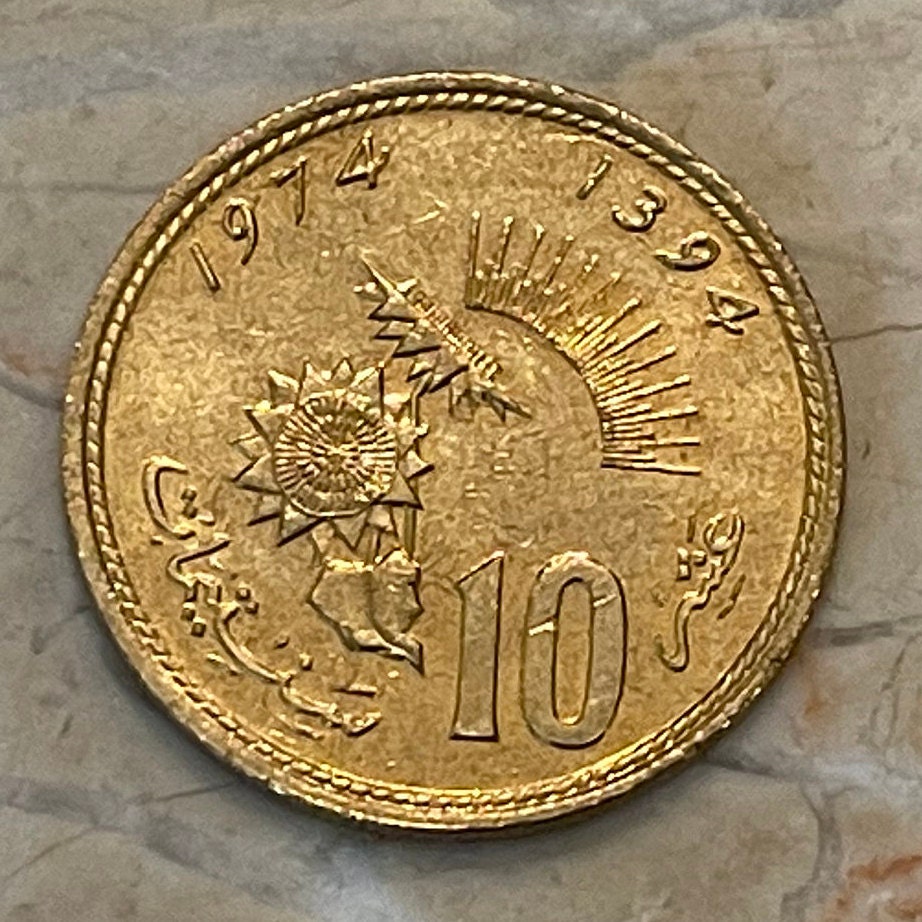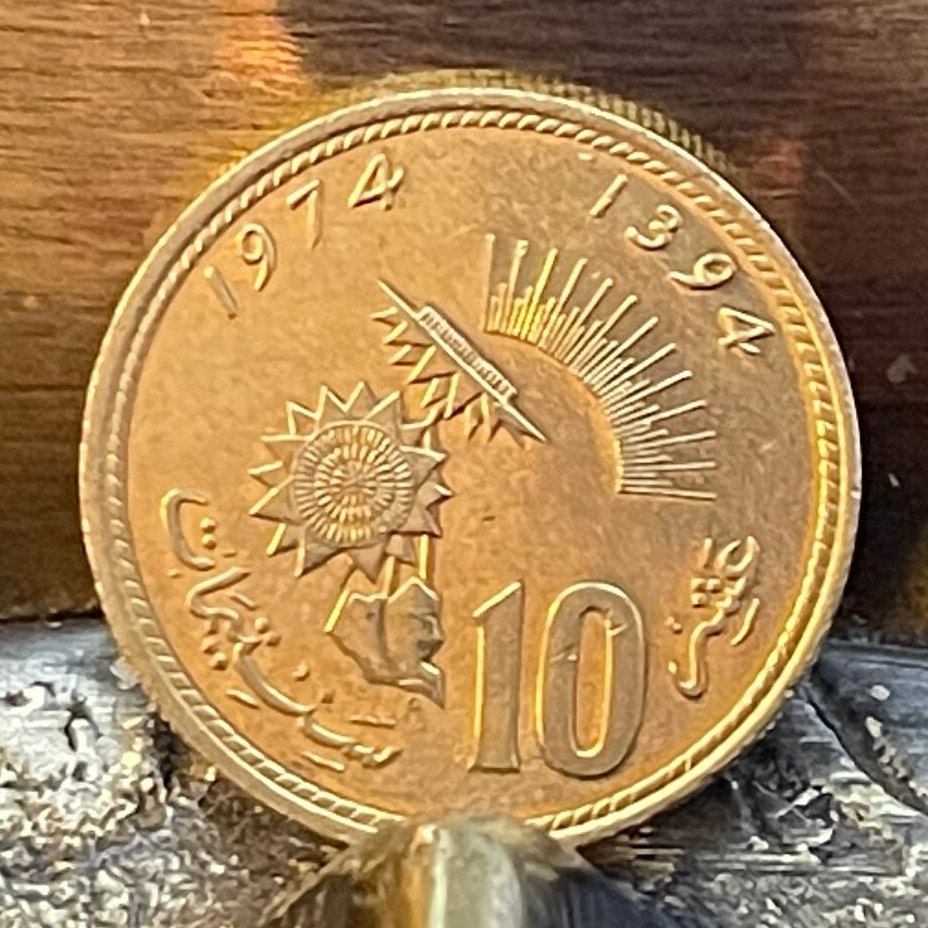 Very small and beautiful. As described.
Very small and beautiful. As described.
5 stars review from Delilah
5 stars review from Delilah
5 stars review from Kevin
5 stars review from Kevin