Symbols of Buddha 1 Pice Bhutan Authentic Coin Money for Jewelry and Craft Making
Regular price
Sale price
$13.05 USD
Unit price
per
Symbols of Buddha 1 Pice Bhutan Authentic Coin Charm for Jewelry and Craft Making
Obverse: Symbols in eight segments surround Bhutanese legend in the center.
Symbols (from top left going clockwise):
1) Wheel of Dharma
2) Umbrella of sovereignty
3) Golden fish of good fortune
4) Conch shell
5) Lotus
6) Treasure vase
7) Endless knot (Emblem of endless birth)
8) Victory banner
Lettering: འབྲུག
Translation: Bhutan
Reverse: Square in center, three sections with buddhist symbols and one with letter "sa" (earth).
Features
Issuer Bhutan
King Jigme (1926-1952)
Jigme Dorji (1952-1972)
Type Standard circulation coin
Years 1951-1954
Value 1 Pice (1⁄64)
Currency Milled coinage - Rupee (1927-1957)
Composition Bronze (97% Copper, 2.5% Zinc, 0.5% Tin)
Weight 2.9000 g
Diameter 21.28 mm
Shape Round
Technique Milled
Orientation Medal alignment ↑↑
Demonetized Yes
Number N# 17301
References KM# 27, Schön# 5
https://www.ancient-symbols.com/buddhist-symbols.html
Buddhist Symbols
Buddhism started as early as 4th or 6th BCE when Siddharta Gautama began to spread his teachings of suffering, nirvana, and rebirth in India. Siddharta himself was averse to accept images of himself and used many different symbols to illustrate his teachings. There are eight different auspicious symbols of Buddhism, and many say that these represent the gifts that God made to Buddha when he achieved enlightenment.
Buddhist Symbols and their meanings
The parasol or umbrella
An umbrella can protect people from the different elements, like the sun or the rain. In this context, a parasol or umbrella can mean protection from suffering and harmful forces. It can also mean the enjoyment of the cool shade it provides.
The two golden fish
In older times, the two fish were drawn to symbolize the Ganges and the Yamuna rivers. It has, through interpretation, come to mean luck and fortune. It also means the courage and fearlessness to face the ocean of sufferings and to be able to swim freely like fish through water.
The Conch shell
This large shell has been used in many countries as a traditional battle horn. In Buddhism, the white Conch shell that spirals to the right can mean the profound and joyful sound of the Dharma teachings. It is representative of the awakening disciples receive when they hear these teachings. The Conch shell can also mean the rousing of people from ignorance.
The Lotus Flower
The lotus has been used in many teachings of Buddhism to impart the true nature of all mankind. The roots of the lotus plant are stuck deep in the mud, but it still grows above murky water and blossoms into a beautiful, sweet-smelling flower. The lotus can be analogous to how we rise from our sufferings to reach enlightenment, beauty, and clarity. Different-colored lotus plants mean different things in Buddhism. White means spiritual and mental purity, pink means the traditional Buddha, purple is for mysticism, red means love and compassion, while blue means wisdom.
The Banner of Victory
This symbol represents how Buddha won over the demon Mara. This demon, in Buddhism, is synonymous with passion, lust, and pride. The Banner of Victory is used to remind people that one must win over their own pride, lust, and passions to be able to reach enlightenment.
The vase
A vase can be filled with many different things. The vase, in Buddhism, can mean the showering of health, wealth, prosperity and all the good things that come with enlightenment.
The Dharma wheel
This wheel is also called the dharma chakra or the Dhamma Chakka and is often used to represent Buddha himself. It has also universally become the symbol for Buddhism. The dharma wheel has eight spokes, which represent Buddha's Eightfold Path.
The eternal knot
The intertwining of lines in the eternal knot is said to symbolize how everything is connected. It can also represent how religion and secular affairs, as well as compassion and wisdom, are united and connected to each other.
Share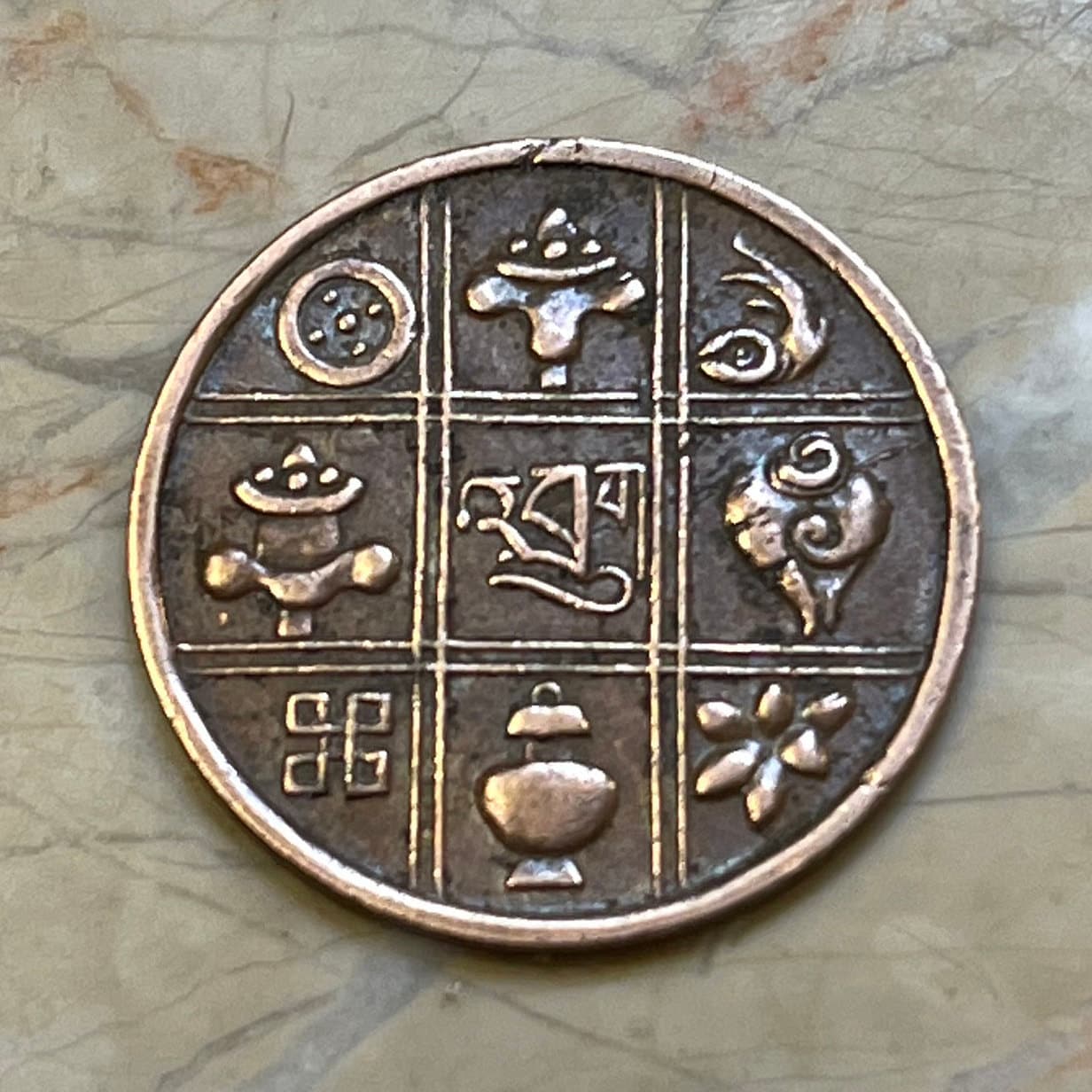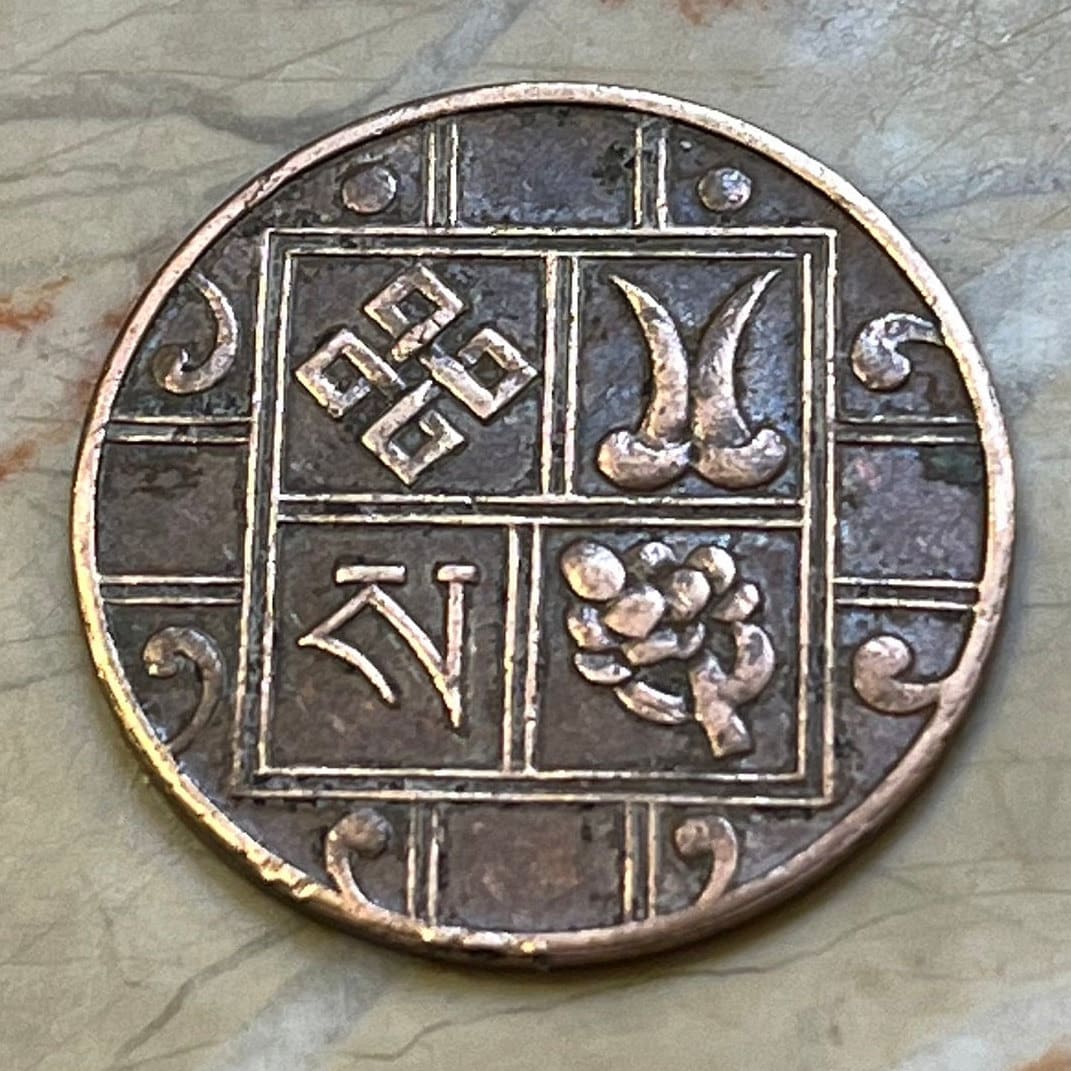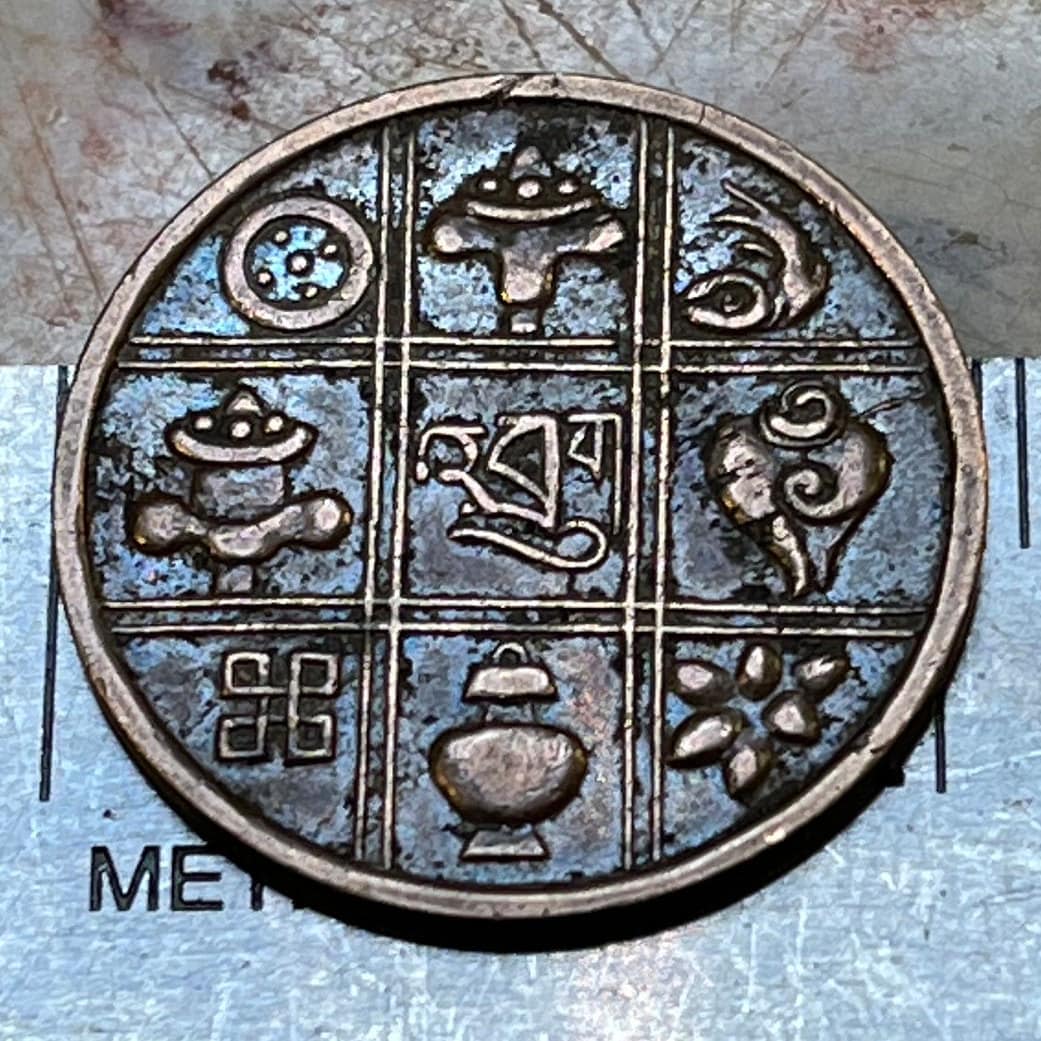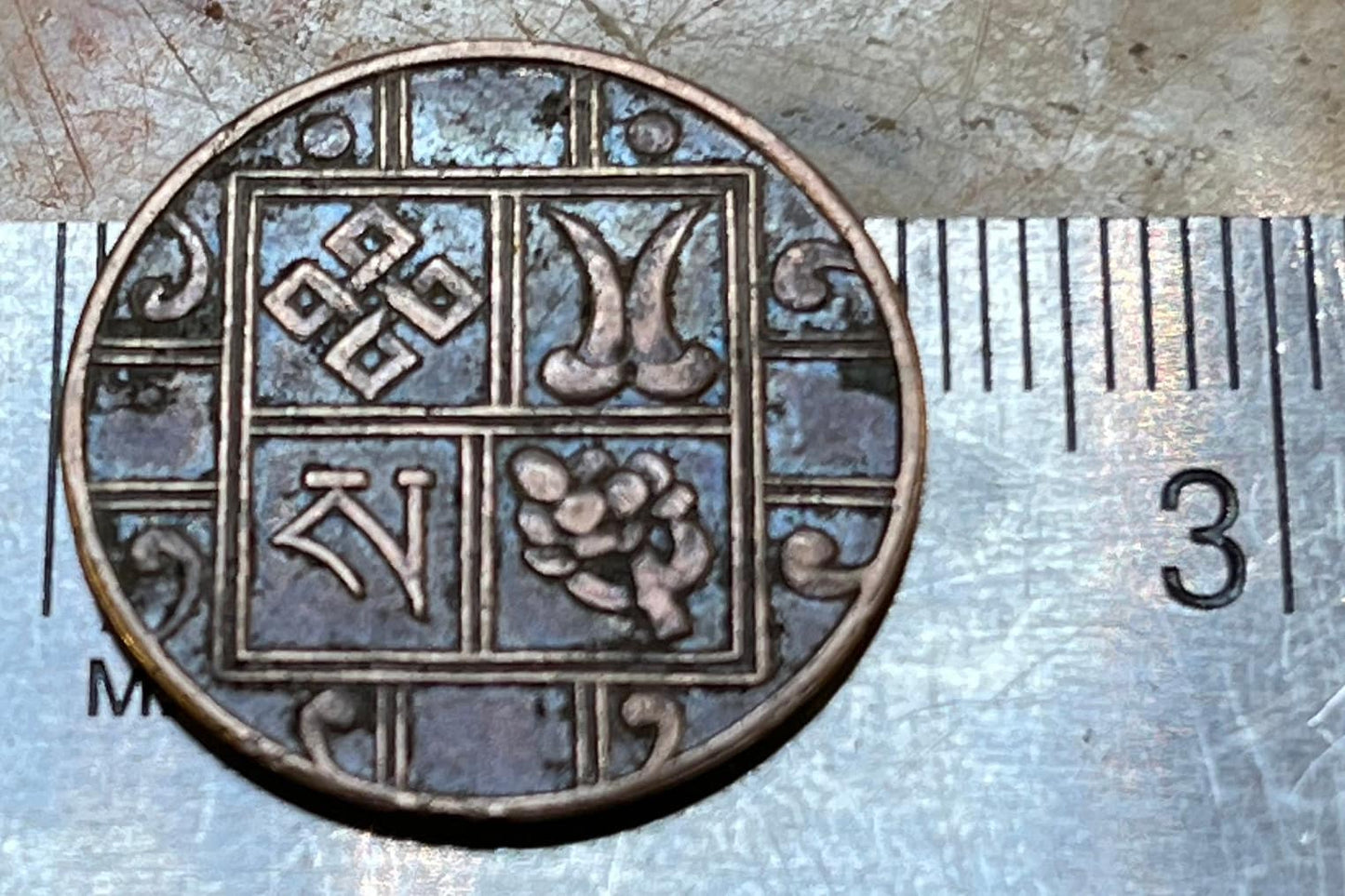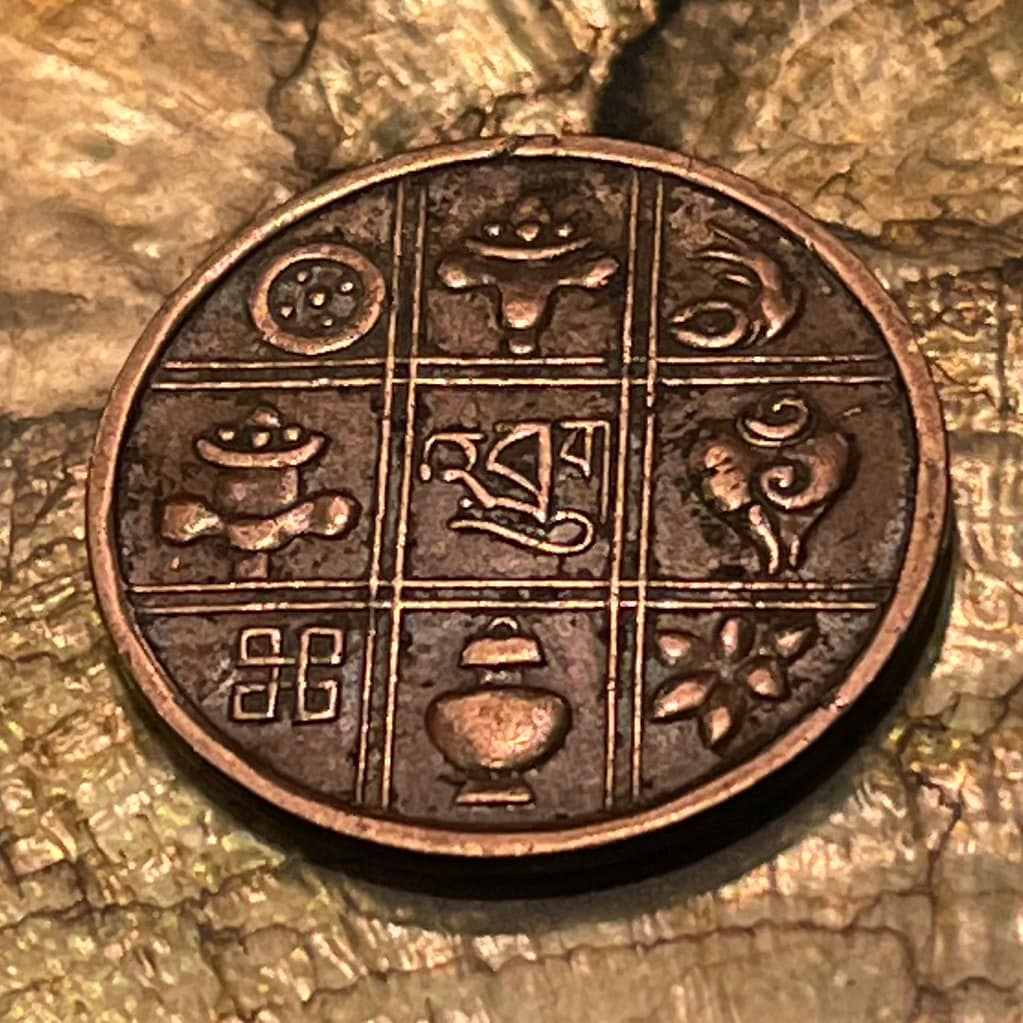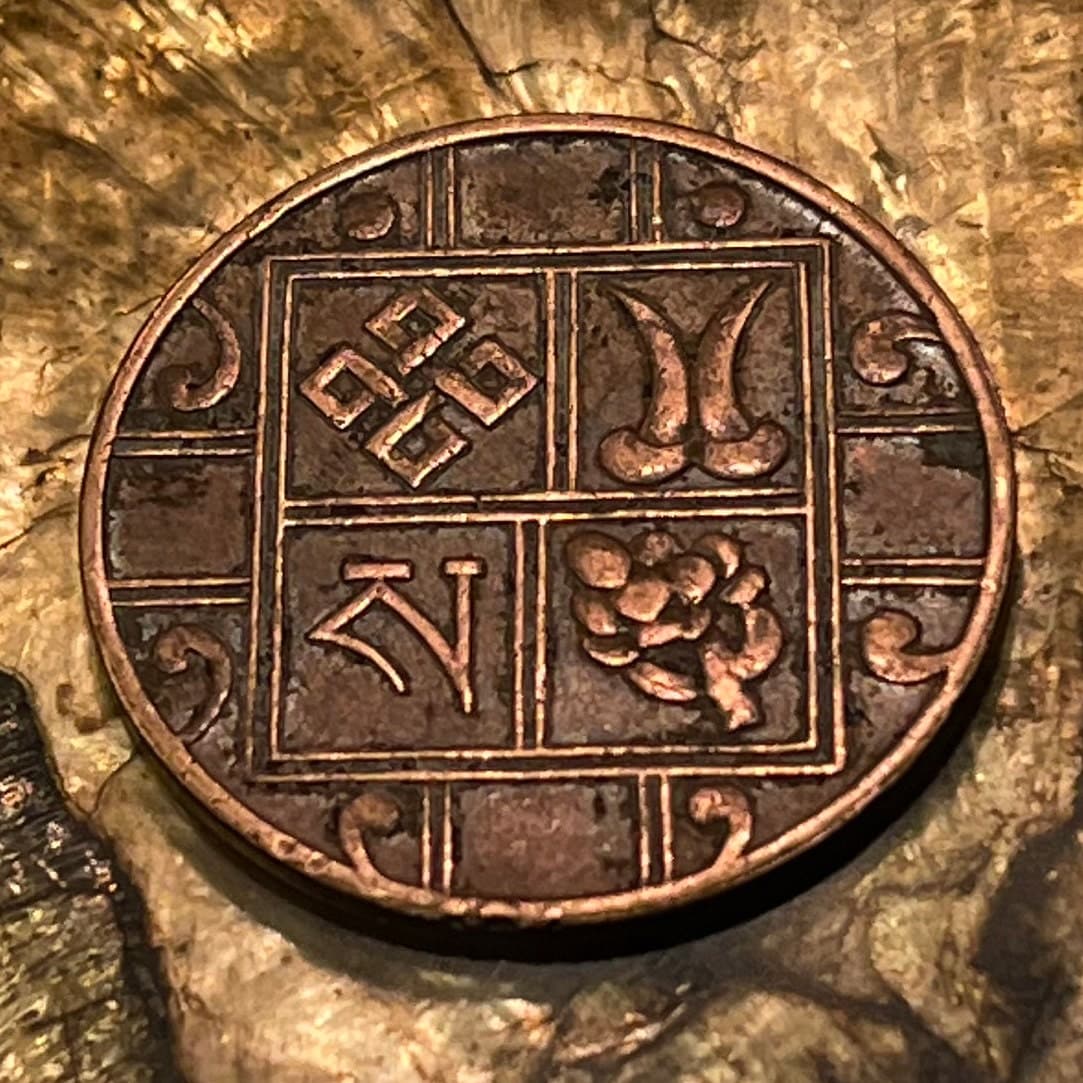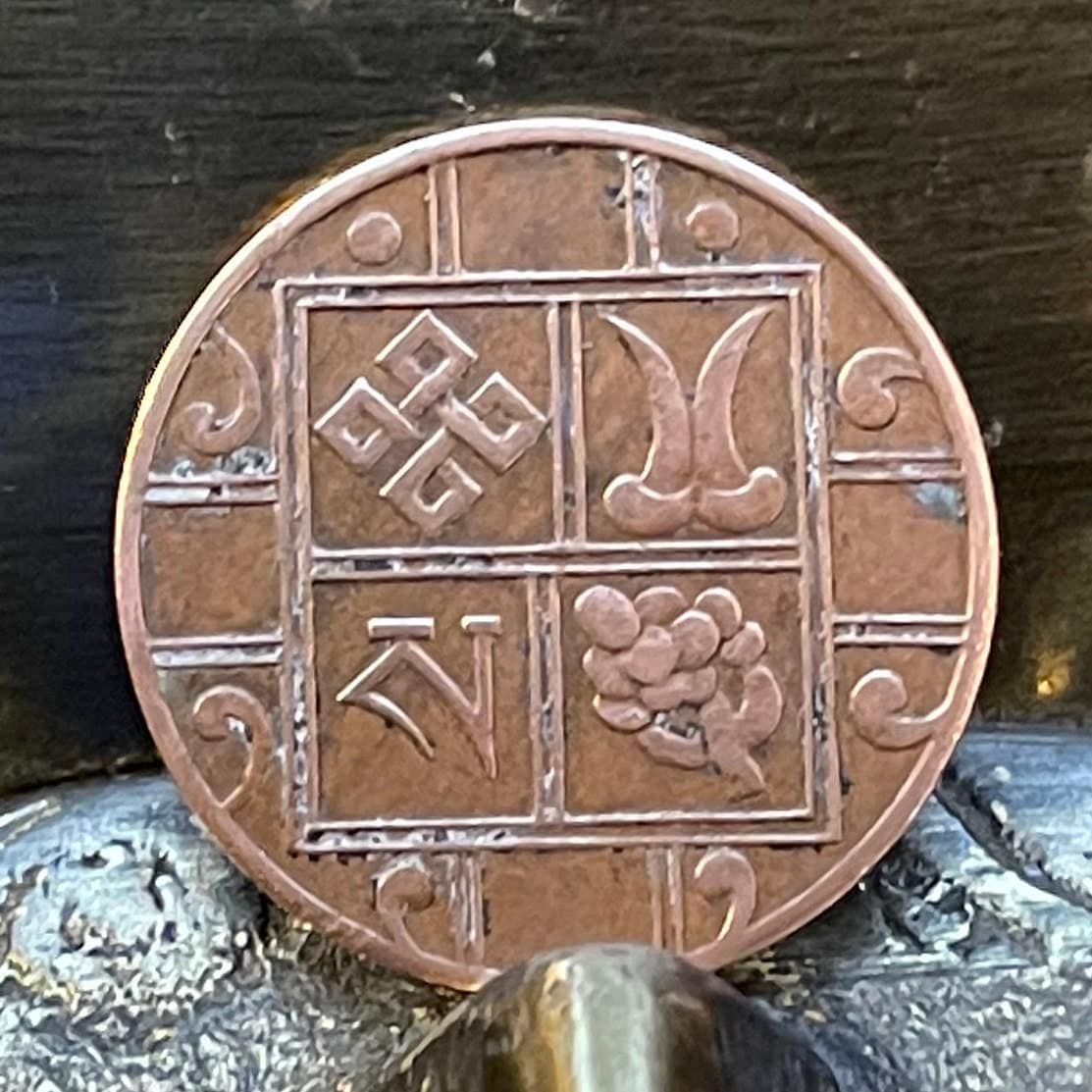 My favourite! Love this coin.
My favourite! Love this coin.
5 stars review from Porsha
5 stars review from Porsha
Thinner than what I was expecting but stil...
Thinner than what I was expecting but still great detail! I plan to have a ring or a pendant made with it.
Very interesting coin, full of cultural sy...
Very interesting coin, full of cultural symbolism
👍🏼 thank you Elemintal for the perfect ser...
👍🏼 thank you Elemintal for the perfect service.