Trümmerfrau Plants Oak Seedling 50 Pfennig Germany Authentic Coin Money for Jewelry (Rubble Woman) (Post War Rebirth) Used: XFine
Regular price
Sale price
$6.33 USD
Unit price
per
Trümmerfrau Plants Oak Seedling 50 Pfennig Germany Authentic Coin Money for Jewelry and Craft Making (Heroic Woman) National Rebirth) (Post-War Rebuilding) (Rubble Woman) (Gender Role Reversal) CONDITION Used Extra-Fine
Obverse: A woman (Trümmerfrau) planting an oak, symbol of Germany's rebirth after the war
Reverse: Face value surrounded with the country name (German Federal Republic)
Lettering: BUNDESREPUBLIK DEUTSCHLAND
50 PFENNIG
Translation: FEDERAL REPUBLIC OF GERMANY
Features
Issuer Federal Republic of Germany
Period Federal Republic (1949-date)
Type Standard circulation coin
Years 1950-2001
Value 50 Pfennig (0.50 DEM)
Currency Deutsche Mark (1948-2001)
Composition Copper-nickel (75% Copper, 25% Nickel)
Weight 3.5 g
Diameter 20 mm
Thickness 1.58 mm
Shape Round
Technique Milled
Orientation Medal alignment ↑↑
Demonetized 31 December 2001
Number N# 847
References KM# 109, J# 384, Schön# 107
Wikipedia:
Trümmerfrau (German pronunciation: [ˈtʁʏmɐˌfʁaʊ̯] (About this soundlisten); literally translated as rubble woman) is the German-language name for women who, in the aftermath of World War II, helped clear and reconstruct the bombed cities of Germany and Austria. Hundreds of cities had suffered significant bombing and firestorm damage through aerial attacks and ground war, so with many men dead or prisoners of war, this monumental task fell to a large degree on women.
Degree of damage
3.6 million out of the sixteen million homes in 62 cities in Germany were destroyed during Allied bombings in World War II, with another four million damaged. Half of all school buildings, forty percent of the infrastructure, and many factories were either damaged or destroyed. According to estimates, there were about 400 million cubic metres of ruins (a volume of over 150 Great Pyramid of Gizas) and 7.5 million people were made homeless.
Between 1945 and 1946, the Allied powers, in both West Germany and East Germany, ordered all women between 15 and 50 years of age to participate in the postwar cleanup. For this purpose, previous restrictive measures protecting women in the labor force were removed in July 1946. Recruitment of women was especially useful since at that time, because of the loss of men in the war, there were seven million more women than men in Germany.
Usually, private enterprises were given assignments to remove the ruins, together with a permit to employ the women for that purpose. The main work was to tear down those parts of buildings that had survived the bombings, but were unsafe and unsuitable for reconstruction. Usually, no heavy machinery was used. The main tools were sledge-hammers, picks, buckets and hand-winches. After tearing down the ruins, the remnants had to be further demolished, down to single bricks that could later be used in rebuilding. A chain of women would transfer the bricks to the street, where they were cleaned and stacked. Wood and steel beams, fireplaces, wash basins, toilets, pipes and other household items were collected to be reused. The remaining debris was then removed by barrows, wagons and lorries. It was later reused to fill up bomb craters & trenches left in the streets or to make new bricks. In some German cities, schuttberge (debris mountains) were created from leftover debris and exist today in a number of German cities.
Trümmerfrauen, both volunteers and regular workers, worked in all weather. They were organised in Kolonnen (columns) of ten to twenty people.
Pay
The average workday of a Trümmerfrau was nine hours long with one 20-30 minute lunch break. The women were paid at a rate of 72 Reichspfennige (Pfennig) per hour along with one food ration card. This card could only feed one person a day. The issue was not in what one could do once they had the food, but dealt with the fact that the ration card gave very little food.
A Trümmerfrau finished her day with roughly 9 food ration cards and 6 Reichmarks (Marks) and 48 Pfennige.
For comparison (1945):
One loaf of bread = 80 Marks
One pound of butter = 600 Marks
One cigarette = 10 Marks
Later works and recognition
In the Soviet Occupation Zone, the Nationales Aufbauwerk (National Reconstruction Works) was founded, in order to coordinate the efforts of the Trümmerfrauen.
In West Germany, the removal works continued as Notstandsarbeiten (State-of-emergency Works), until the cities were cleaned and the reconstruction could begin.
In both parts of Germany, as well as in Austria, the efforts of the Trümmerfrauen were recognised with numerous ceremonies, memorials, awards and exhibitions.
Their role was also considered important in changing post-war gender roles in Germany, though the concept of women as independent workers was taken up more eagerly in the official views of East Germany than in West Germany, where, once peace and economic prosperity was restored, a tendency reemerged in some parts of society to return women to their traditional family role only.
*******
Wikipedia:
The oak is a common symbol of strength and endurance and has been chosen as the national tree of many countries. ... Already an ancient Germanic symbol (in the form of the Donar Oak, for instance), certainly since the early nineteenth century, it stands for the nation of Germany and oak branches are thus displayed on some German coins, both of the former Deutsche Mark and the current euro currency. In 2004 the Arbor Day Foundation held a vote for the official National Tree of the United States of America. In November 2004, the United States Congress passed legislation designating the oak as America's National Tree.
Other countries have also designated the oak as their national tree including Bulgaria, Cyprus (golden oak), Estonia, France, Germany, Moldova, Jordan, Latvia, Lithuania, Poland, Romania, Serbia, and Wales.
The prehistoric Indo-European tribes worshiped the oak and connected it with a thunder or lightning god, and this tradition descended to many classical cultures.
In Greek mythology, the oak is the tree sacred to Zeus, king of the gods. In Zeus's oracle in Dodona, Epirus, the sacred oak was the centerpiece of the precinct, and the priests would divine the pronouncements of the god by interpreting the rustling of the oak's leaves.
In Celtic polytheism, the name of the oak tree was part of the Proto-Celtic word for 'druid': *derwo-weyd- > *druwid-; however, Proto-Celtic *derwo- (and *dru-) can also be adjectives for 'strong' and 'firm', so Ranko Matasovic interprets that *druwid- may mean 'strong knowledge'. As in other Indo-European faiths, Taranis, being a thunder god, was associated with the oak tree.[61] "Tree" and drus may also be cognate with "Druid," the Celtic priest to whom the oak was sacred. There has even been a study that shows that oaks are more likely to be struck by lightning than any other tree of the same height.
In Norse mythology, the oak was sacred to the thunder god, Thor. Thor's Oak was a sacred tree of the Germanic Chatti tribe.
In Baltic and Slavic mythology, the oak was the sacred tree of Latvian god Pērkons, Lithuanian Perkūnas, Prussian Perkūns and Slavic Perun, the god of thunder and one of the most important deities.
The oak also appears in the Hebrew tradition. In the Bible, the oak tree at Shechem is the site where Jacob buries the foreign gods of his people (Gen. 35:4). Also, Joshua erects a stone under an oak tree as the first covenant of the Lord (Josh. 24.25–7). In Isaiah 61, the prophet refers to the Israelites as "Oaks of Righteousness". Absalom's long hair (2 Samuel 18:9) gets caught in an oak tree, and allows Joab to kill him.
Vereration of the oak survives in Serbian Orthodox Church tradition. Christmas celebrations include the badnjak, a branch taken from a young and straight oak ceremonially felled early on Christmas Eve morning, similar to a yule log. In recent times, only the branches are collected, brought home, and ceremoniously thrown into a stove or church bonfire. In another tradition, a zapis (lit. "inscription") is an old, isolated oak on a hilltop or promontory, often inscribed with a cross by a parish priest. Reverence for zapisi probably originated in pre-Christian times, and they long remained places of public gathering and even of Christian worship where churches were not available. For example, in 1815, at a zapis assembly in Takovo, knez Miloš Obrenović declared the start of the Second Serbian Uprising. Even in modern times, cutting down zapis oaks can result in public outcry, even for projects like road building.
In some traditions of Wicca, the Oak King is one of the two faces of the Sun God. He is born on Yule and rules from Ostara to Mabon.
Share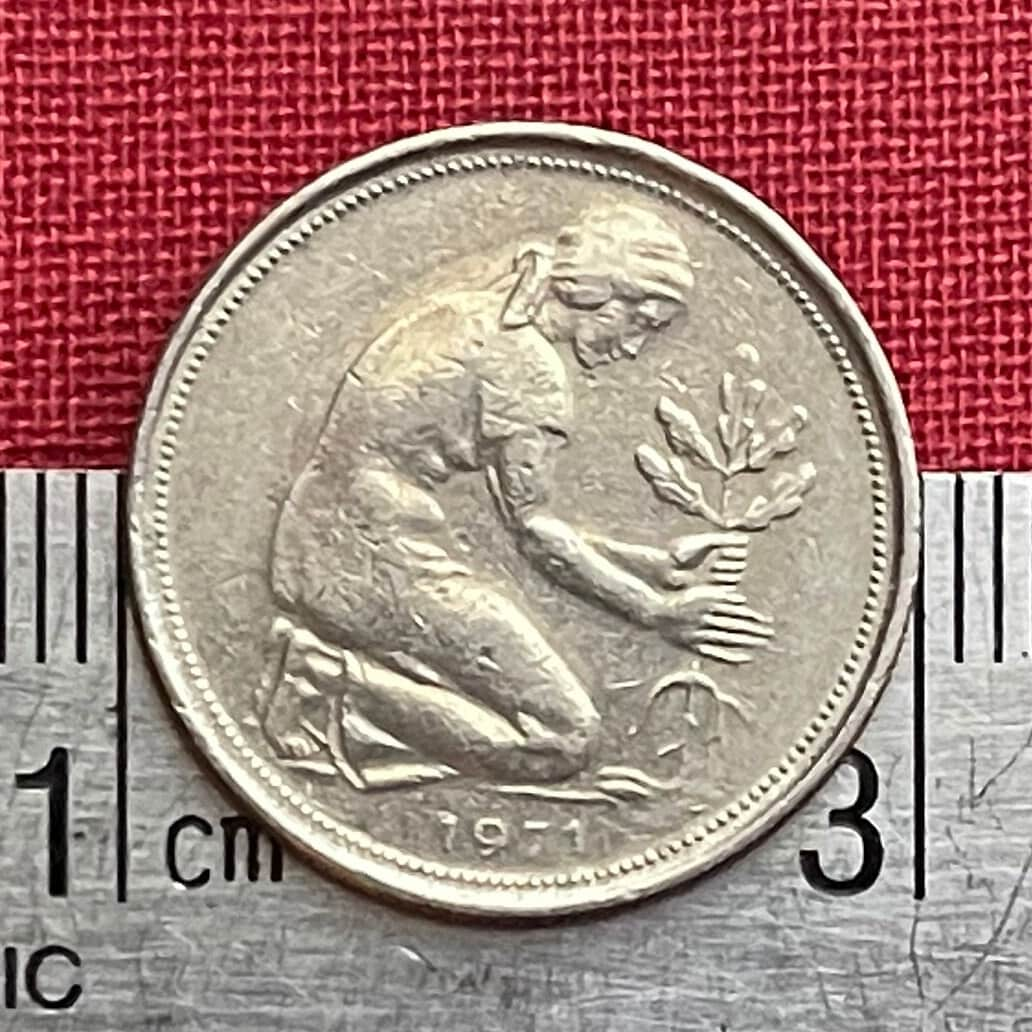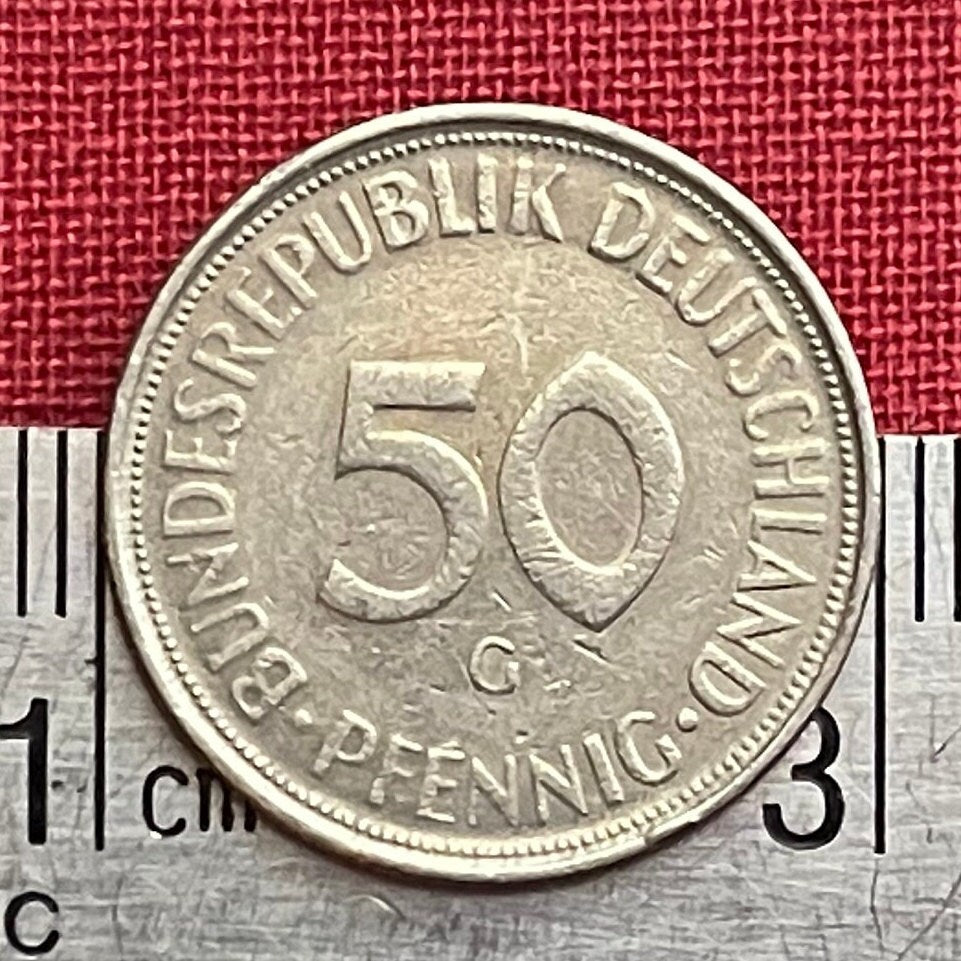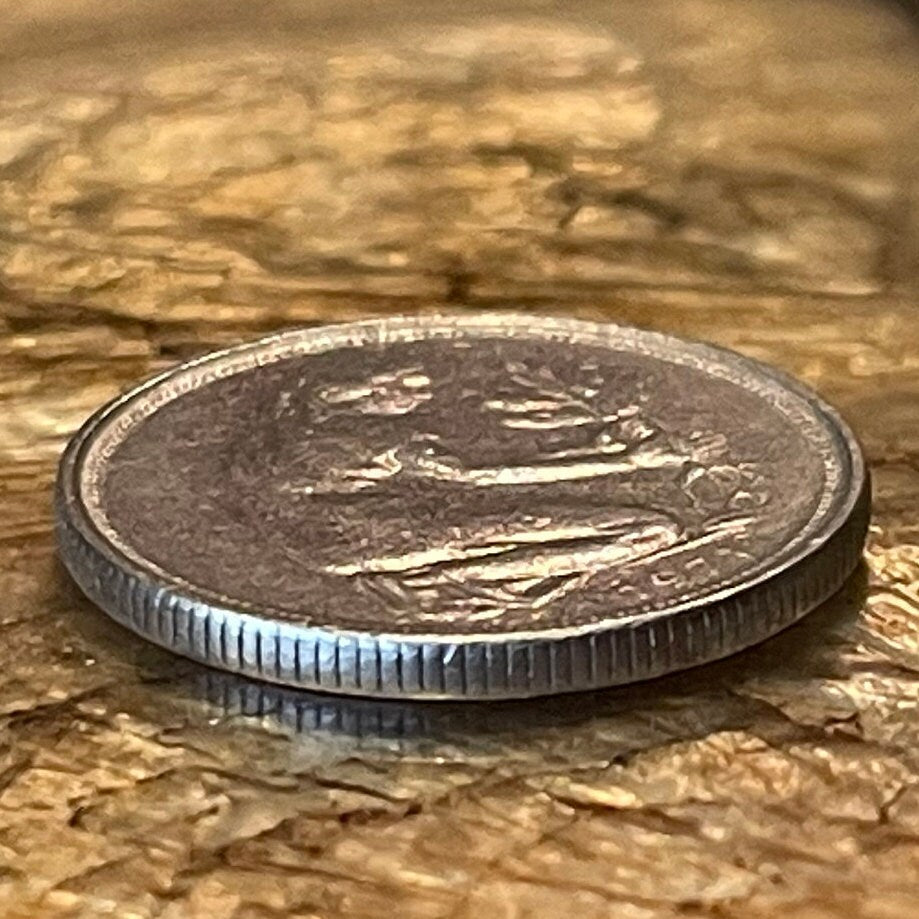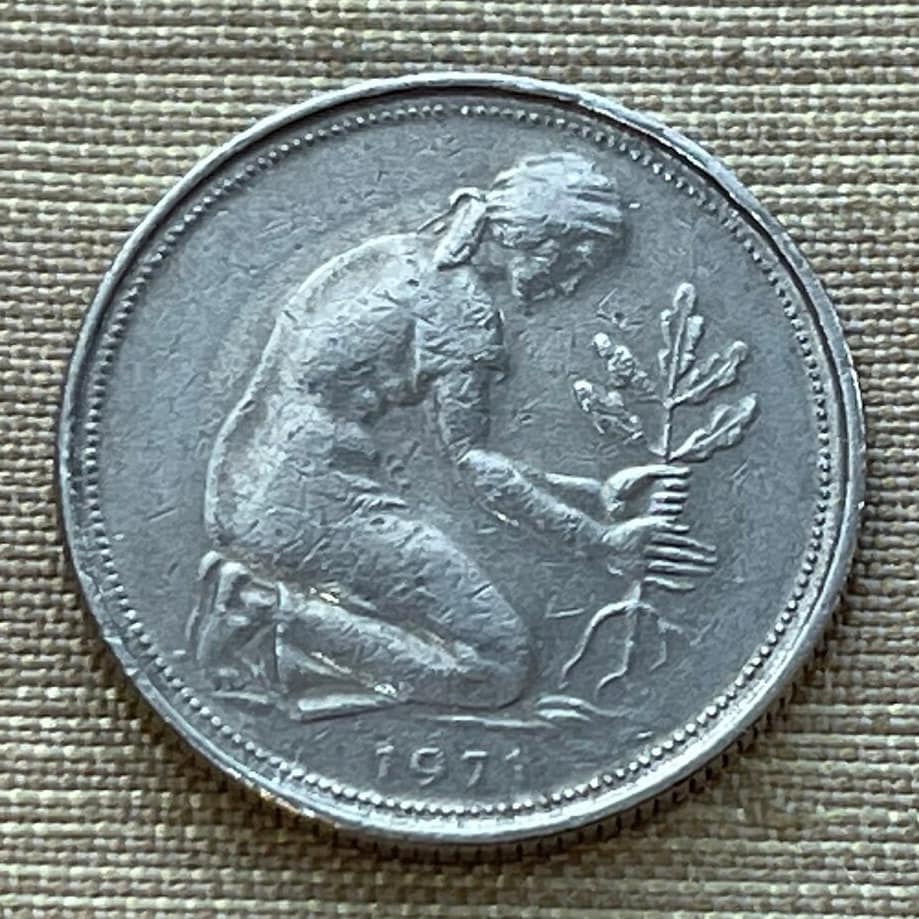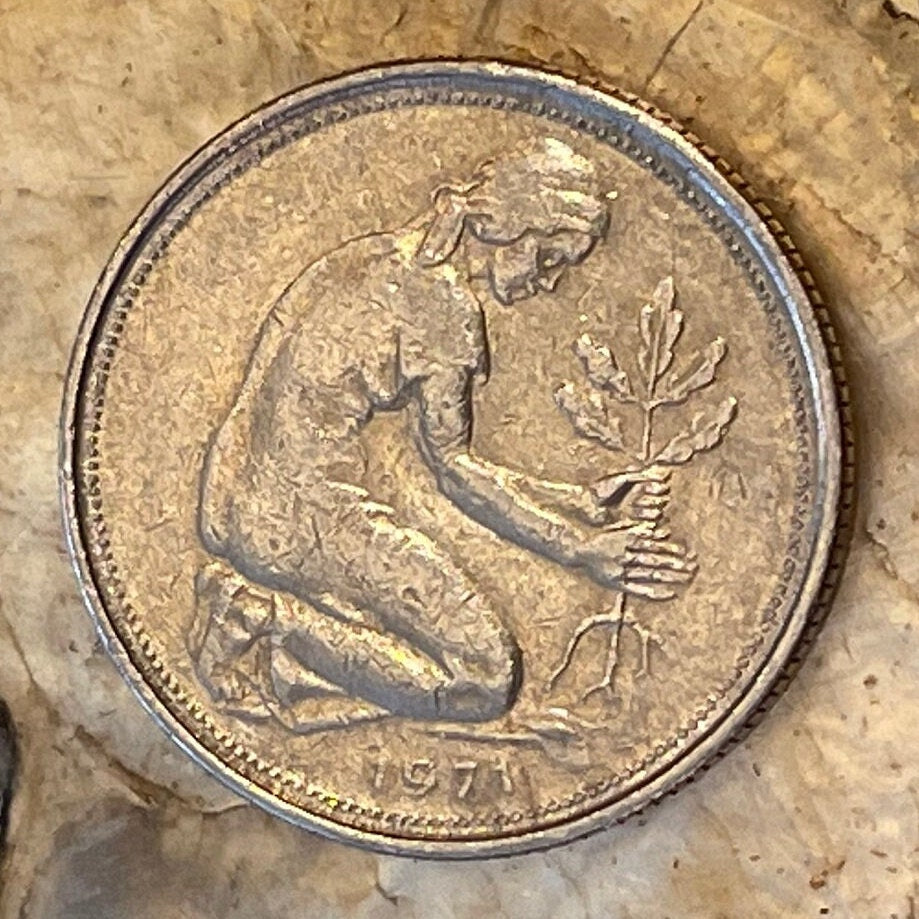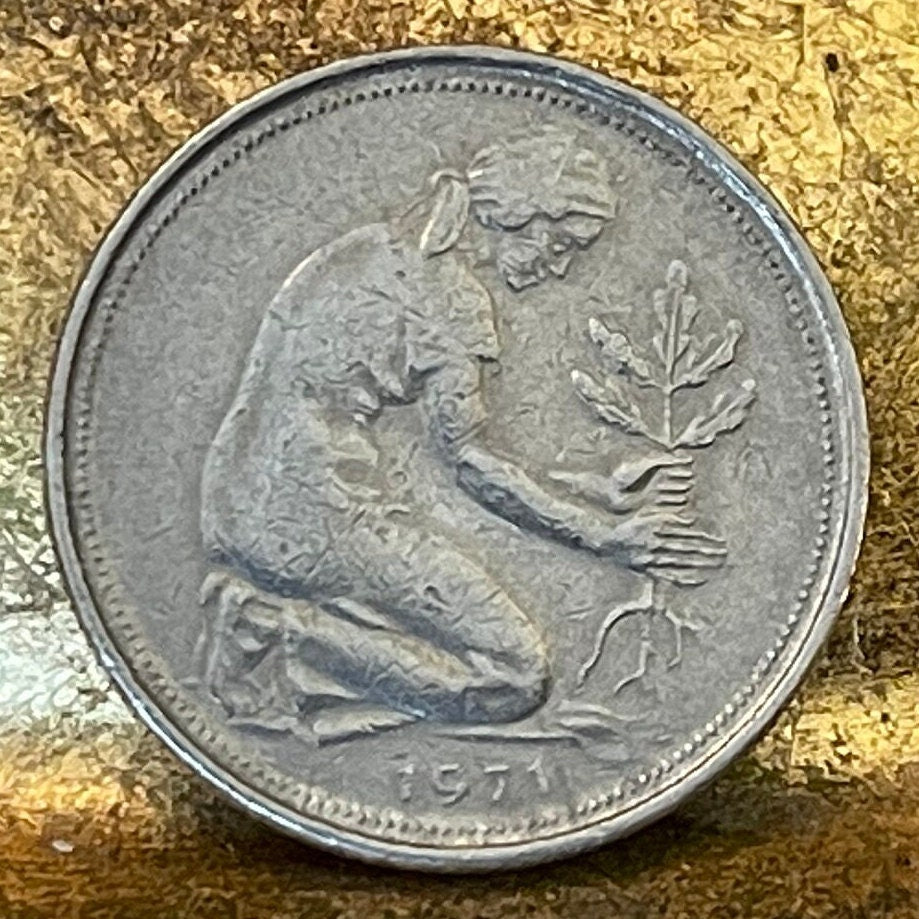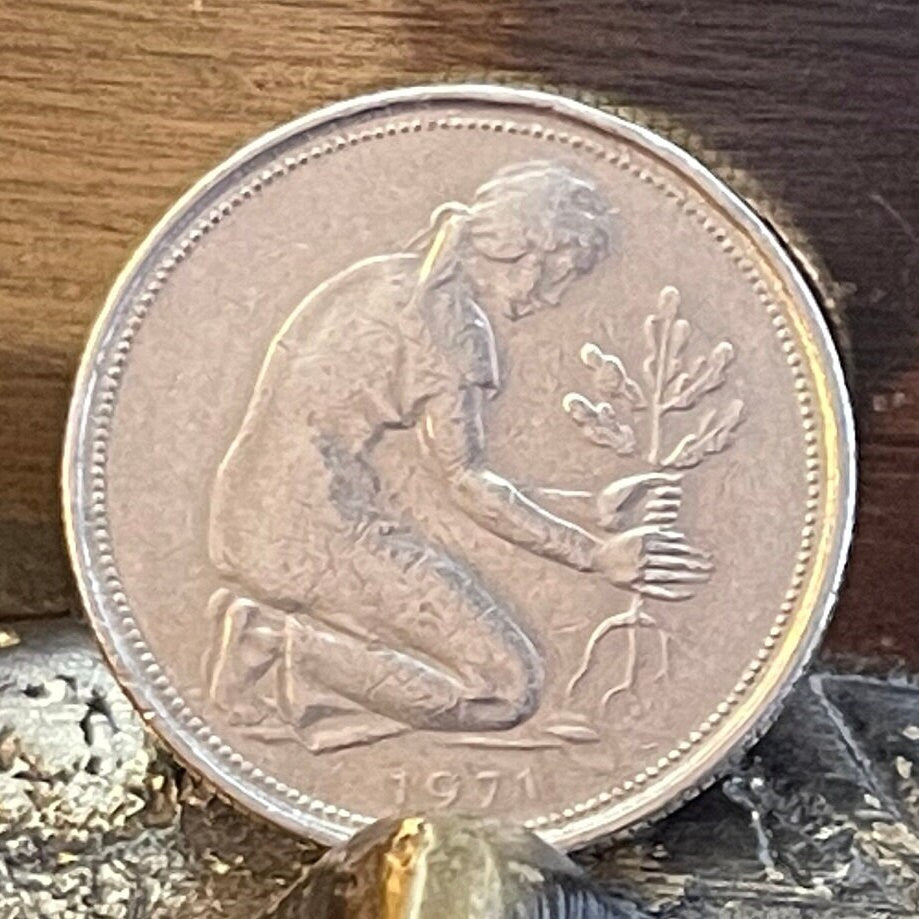 really nice coin, happy with my purchase
really nice coin, happy with my purchase
Very nice. I bought a few different coins...
Very nice. I bought a few different coins to use in a future craft project. Hope to make use of them soon. Thanks.
Authentic Coin Money
Very nice. I plan to use for a craft project. Thank you.
5 stars review from Wendy
5 stars review from Wendy
Very happy with this purchase and how quic...
Very happy with this purchase and how quickly the coins arrived.