Turquoise-browed Motmot Nicaragua 5 Centavos Authentic Coin Money for Jewelry and Craft Making
Regular price
Sale price
$2.28 USD
Unit price
per
Turquoise-browed Motmot Nicaragua 5 Centavos Authentic Coin Charm for Jewelry and Craft Making
Obverse: Coat of arms with legend around.
Lettering:
REPUBLICA DE NICARAGUA
AMERICA CENTRAL
Translation:
Nicaragua Republic
Central America
Reverse
Bird flying over Nicaragua map. With legend at top, date and value at bottom.
Lettering:
BANCO CENTRAL DE NICARAGUA
5 CENTAVOS DE CORDOBA
Translation:
Nicaragua Central Bank
5 Cordoba Cents
Features
Issuer Nicaragua
Period Republic (1821-date)
Type Standard circulation coin
Year 1994
Value 5 Centavos de Córdoba
0.05 NIO = USD 0.0014
Currency Third Córdoba "Oro" (1991-date)
Composition Chromium plated steel
Weight 2.11 g
Diameter 15 mm
Thickness 1.73 mm
Shape Round
Technique Milled
Orientation Coin alignment ↑↓
Number N# 5775
References KM# 80, Schön# 79
Wikipedia:
The turquoise-browed motmot (Eumomota superciliosa) also known as Torogoz, is a colourful, medium-sized bird of the motmot family, Momotidae. It inhabits Central America from south-east Mexico (mostly the Yucatán Peninsula), to Costa Rica, where it is common and not considered threatened. It lives in fairly open habitats such as forest edge, gallery forest and scrubland. It is more conspicuous than other motmots, often perching in the open on wires and fences. From these perches it scans for prey, such as insects and small reptiles. White eggs (3–6) are laid in a long tunnel nest in an earth bank or sometimes in a quarry or fresh-water well. Its name originates from the turquoise color of its brow. It is the national bird of both El Salvador and Nicaragua, where it is known as "Torogoz" and "Guardabarranco" respectively.
The bird is 34 cm (13 in) long and weighs 65 g (2.3 oz). It has a mostly grey-blue body with a rufous back and belly. There is a bright blue strip above the eye and a blue-bordered black patch on the throat. The flight feathers and upperside of the tail are blue. The tips of the tail feathers are shaped like rackets and the bare feather shafts are longer than in other motmots. Although it is often said that motmots pluck the barbs off their tail to create the racketed shape, this is not true; the barbs are weakly attached and fall off due to abrasion with substrates and with routine preening.
The call is nasal, croaking and far-carrying.
The turquoise-browed motmot is a well-known bird in its range. It has acquired a number of local names including guardabarranco ("ravine-guard") in Nicaragua, Torogoz in El Salvador (based on its call) and pájaro reloj ("clock bird") in the Yucatán, based on its habit of wagging its tail like a pendulum. In Costa Rica it is known as momoto cejiceleste or the far-less flattering pájaro bobo ("foolish bird"), owing to its tendency to allow humans to come very near it without flying away.
Share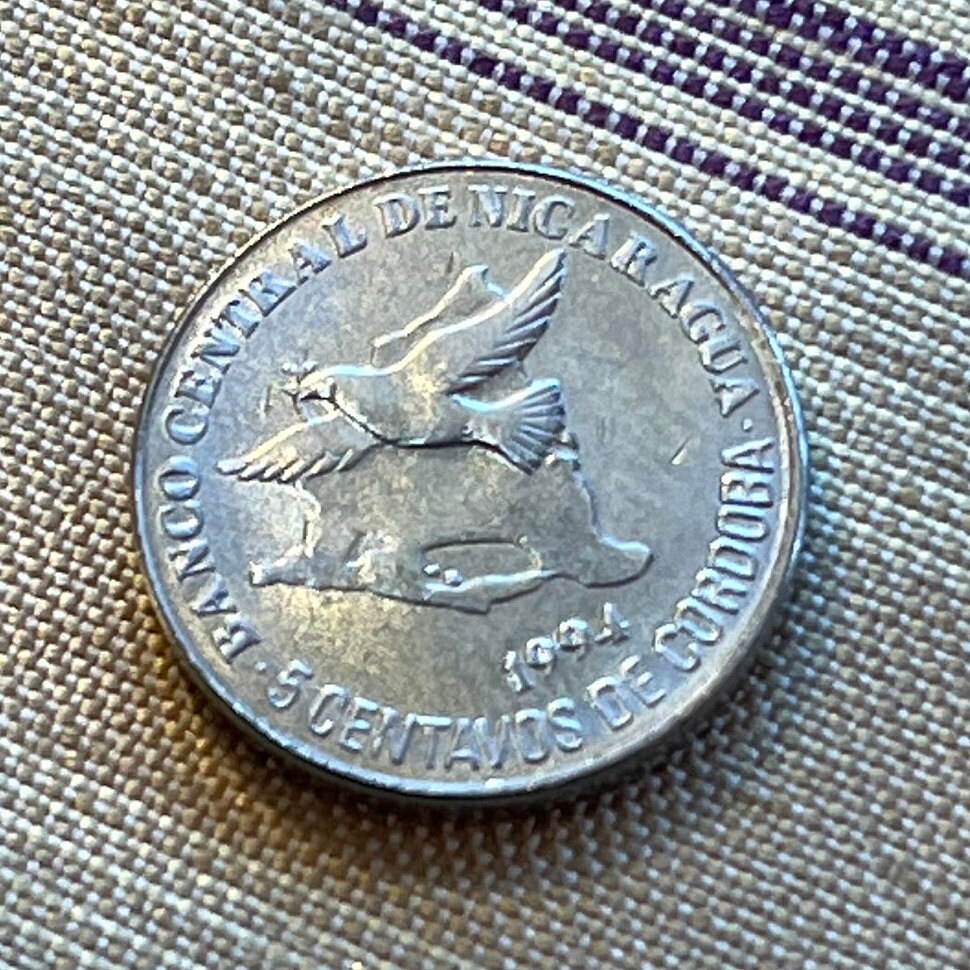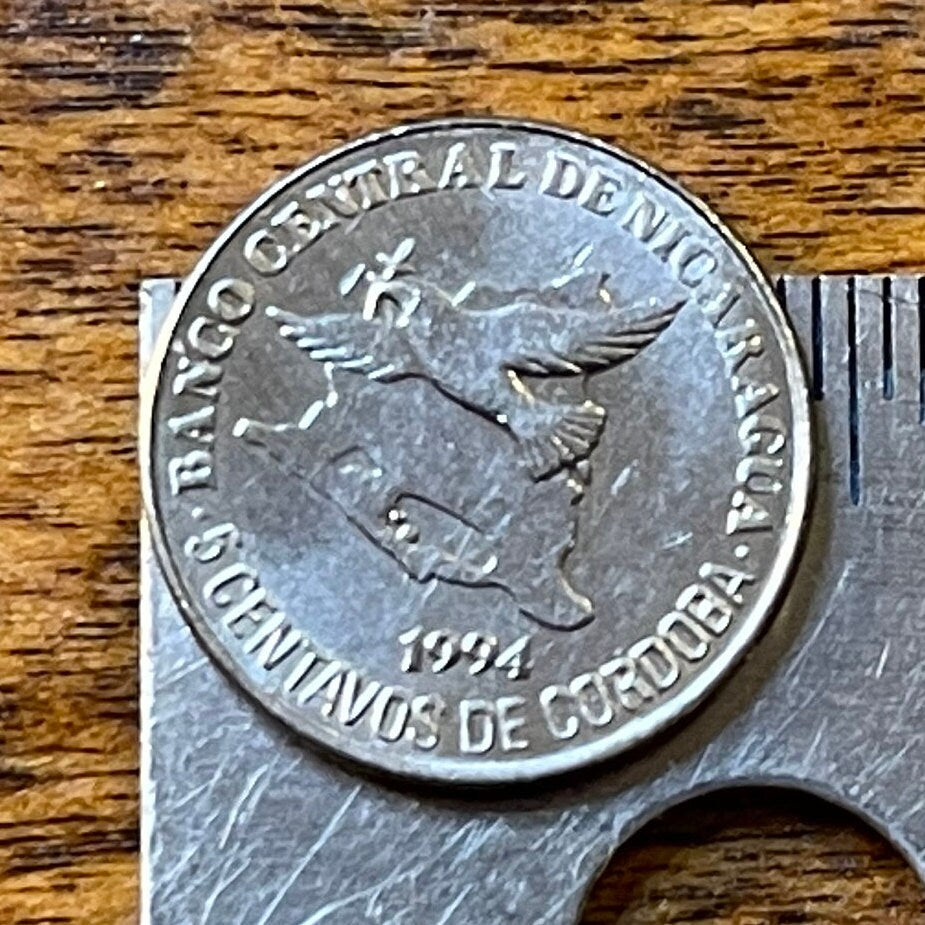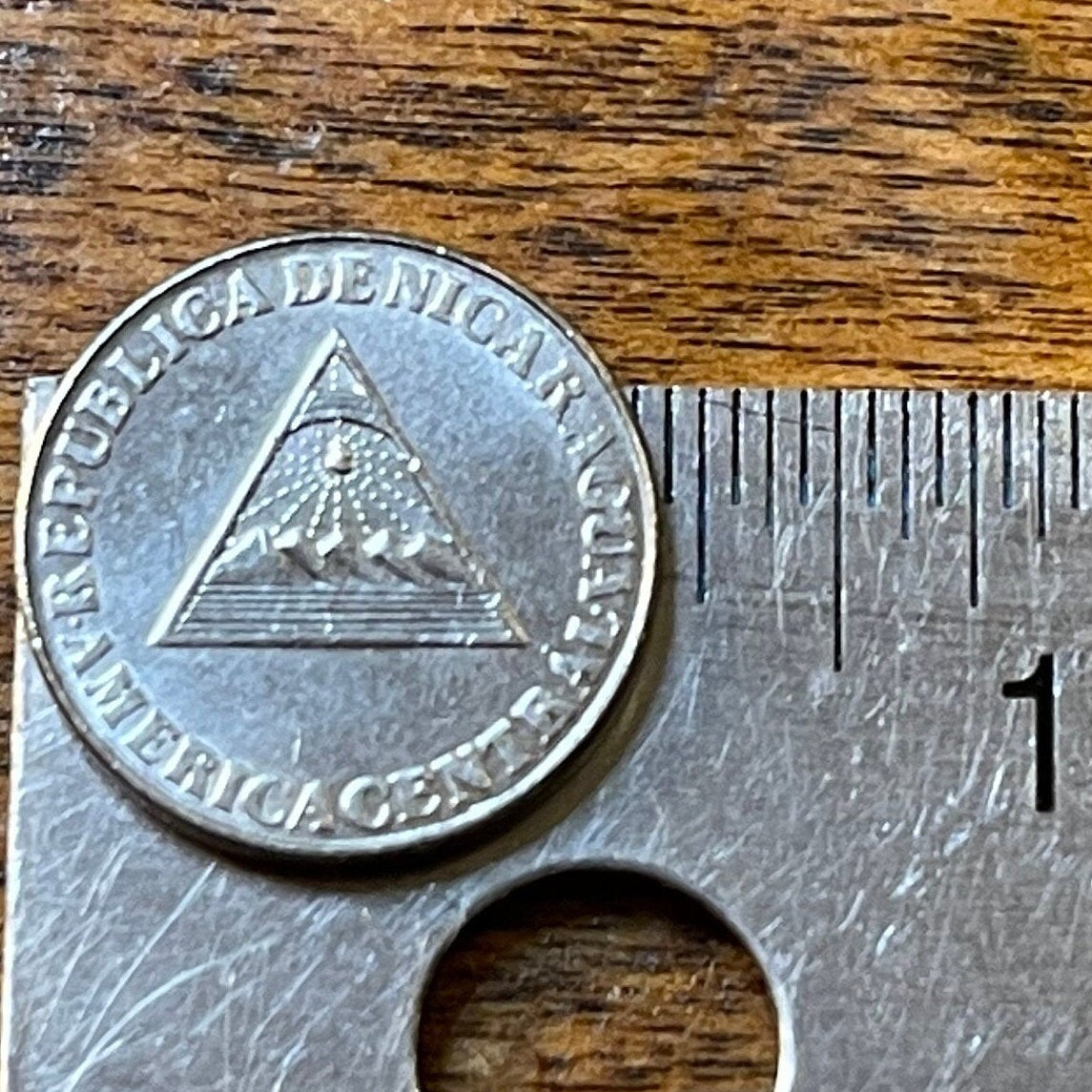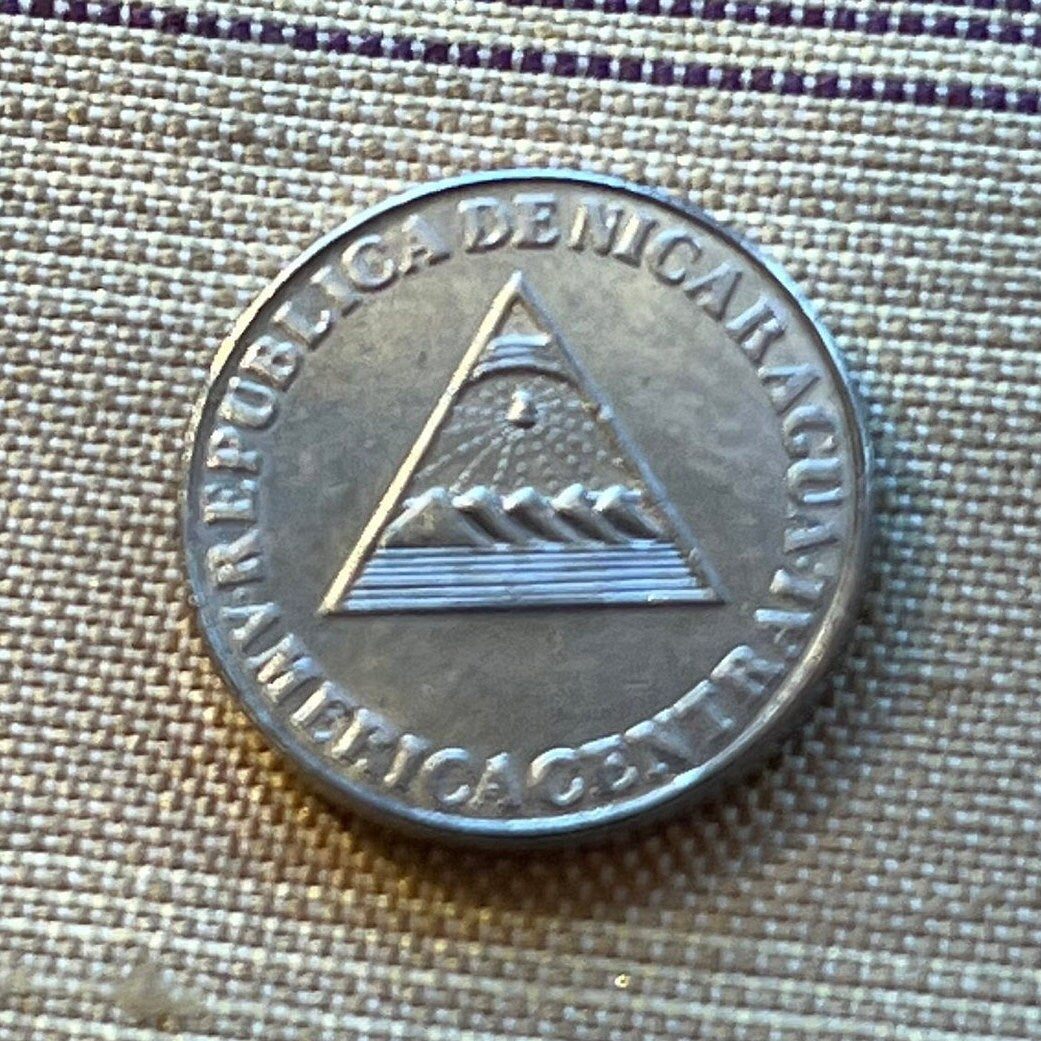 This is a nice coin in great condition and...
This is a nice coin in great condition and delivery was fast.
great coin! fast service! thanks!
great coin! fast service! thanks!