Two Dolphins 5 Kronur Iceland Authentic Coin Money for Jewelry and Craft Making
Regular price
Sale price
$2.28 USD
Unit price
per
Iceland Two Dolphins 5 Kronur Authentic Coin Charm for Jewelry and Craft Making
Obverse
The four traditional protector spirits ("Landvættir") of Iceland. These are Griðungur the bull, Gammur the eagle, Dreki the dragon, and Bergrisi the giant.
Lettering:
FIMM KRÓNUR
ÍSLAND 1996
Translation:
Five Krónur
Iceland 1996
Reverse
Face value below two Dolphins (Delphinus delphis)
Lettering: 5 KR
Translation: 5 Krónur
This coin is featured in a lovely pair of earrings created by our designer:
https://www.etsy.com/listing/1006019973/dolphin-coins-dangle-earrings-earth-day
A portion of the proceeds from the earrings will be donated to Earth Day.
Features
Issuer Iceland
Period Republic (1944-date)
Type Standard circulation coin
Years 1996-2008
Value 5 Krónur
5 ISK = USD 0.039
Currency New króna (1980-date)
Composition Nickel plated steel
Weight 5.60 g
Diameter 24.50 mm
Thickness 1.78 mm
Shape Round
Technique Milled
Orientation Medal alignment ↑↑
Number N# 1551
References KM# 28a, Schön# 31a
Dolphins in Iceland:
Seven species of the dolphin family have been found in Icelandic waters including the killer whale (Orcinus orca), which is the largest of all dolphins and the long-finned pilot whale (Globicephala melas) which are not often thought of as a dolphins. Other common species in Icelandic waters are the Atlantic white-sided dolphin (Lagenorhynchus acutus) and the closely related white-beaked dolphin (Lagenorhynchus albirostris).
Three dolphin species are occasionally seen in the warmer waters south of Iceland. These are the striped dolphin (Stenella coeruleoalba), the bottlenose dolphin (Tursiops truncatus) and the common dolphin (Delphinus delphis).
The white-beaked dolphin is the most common species around Iceland. It is found in abundance all around the country, both offshore and inshore, although they rarely venture very close to the seashore. In Iceland this is therefore "the dolphin". Whale surveys in Icelandic waters indicate that they number in the tens of thousands.
They can reach a size of up to 3 m in length and 350 kg. The feeding habits are diverse; the species is often associated with capelin and herring which it probably feeds on. Recent studies also indicate that codfishes (cod, haddock, and saithe) are a common food source.
https://seaiceland.is/what/mammals/whales/dolphins
Share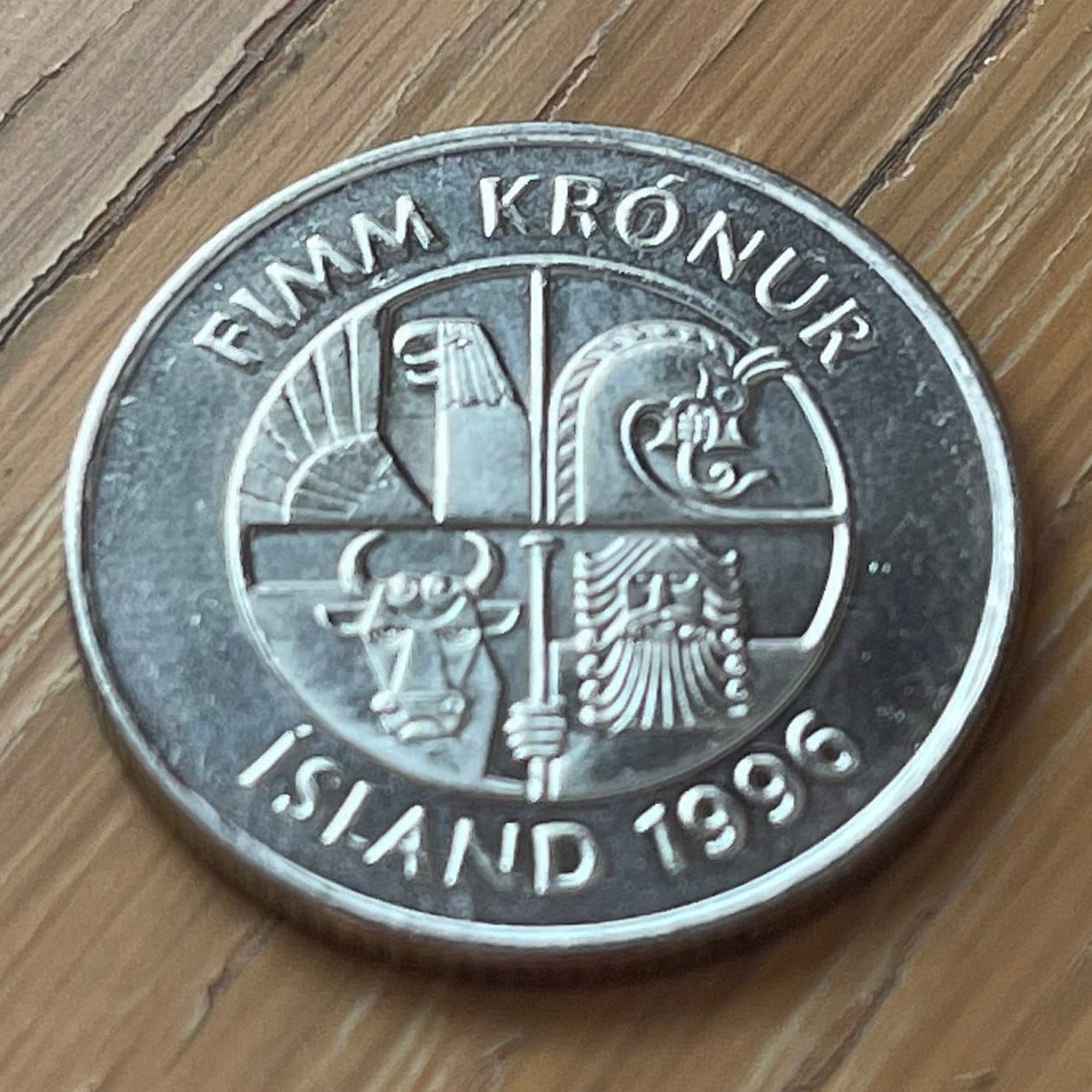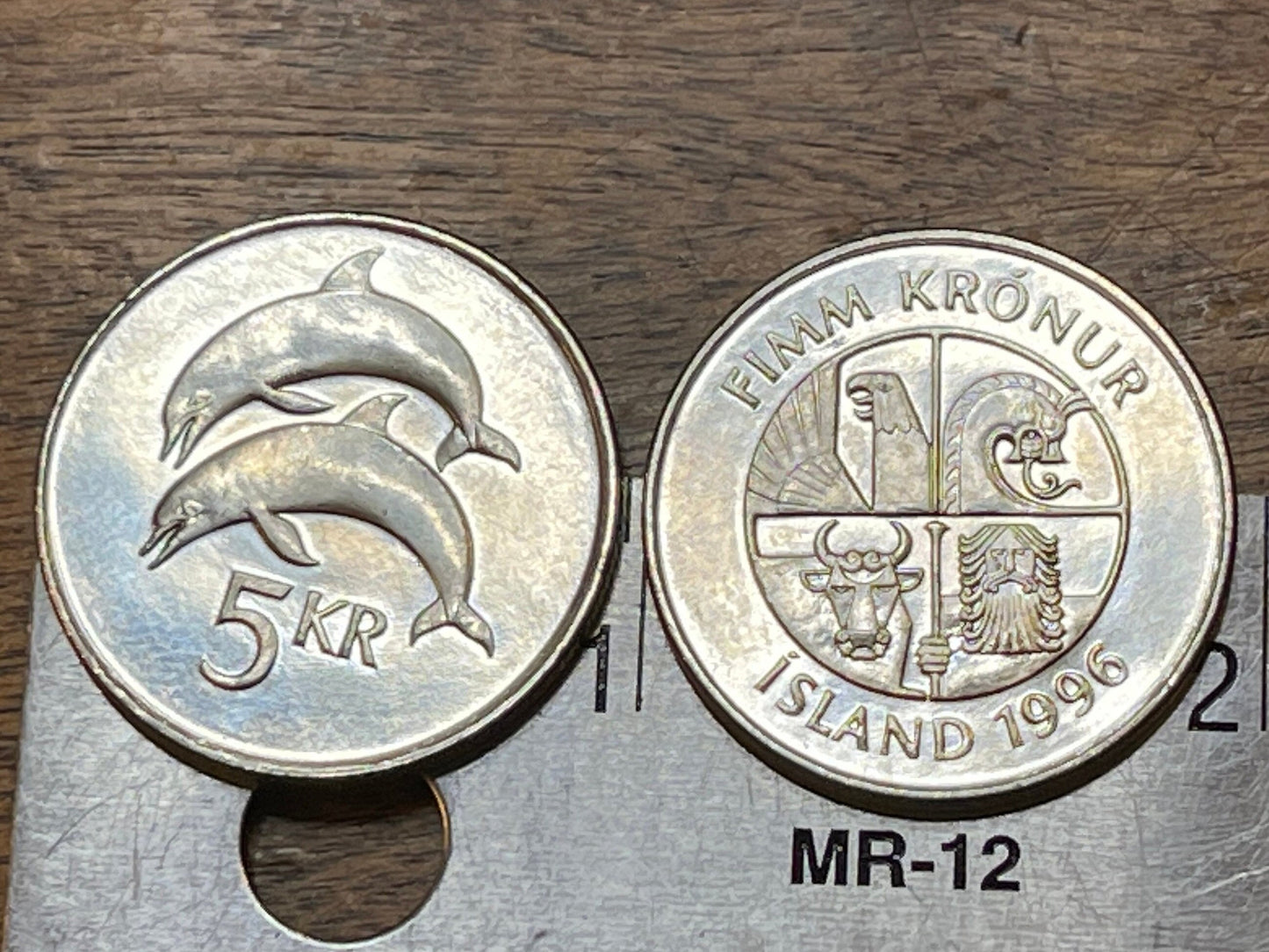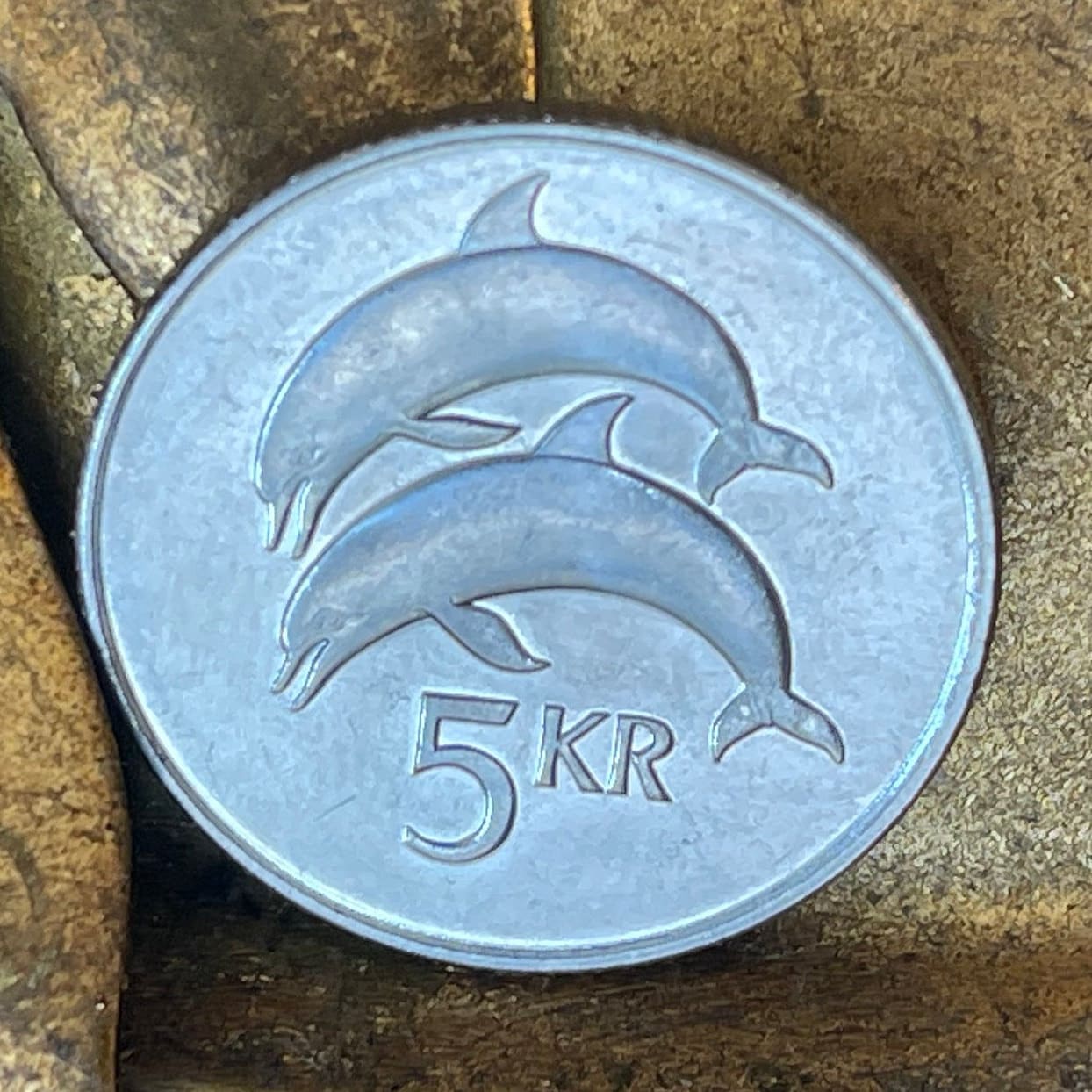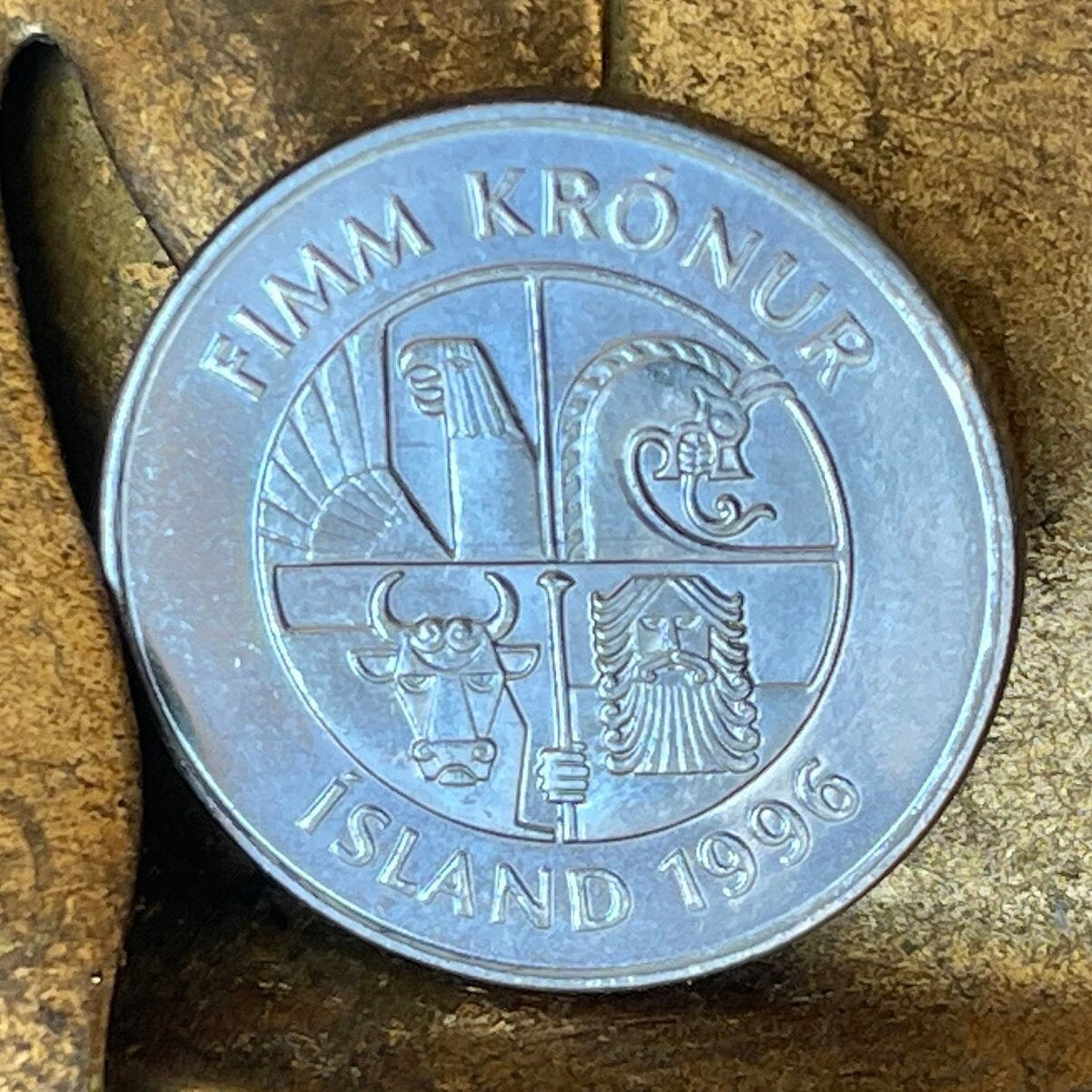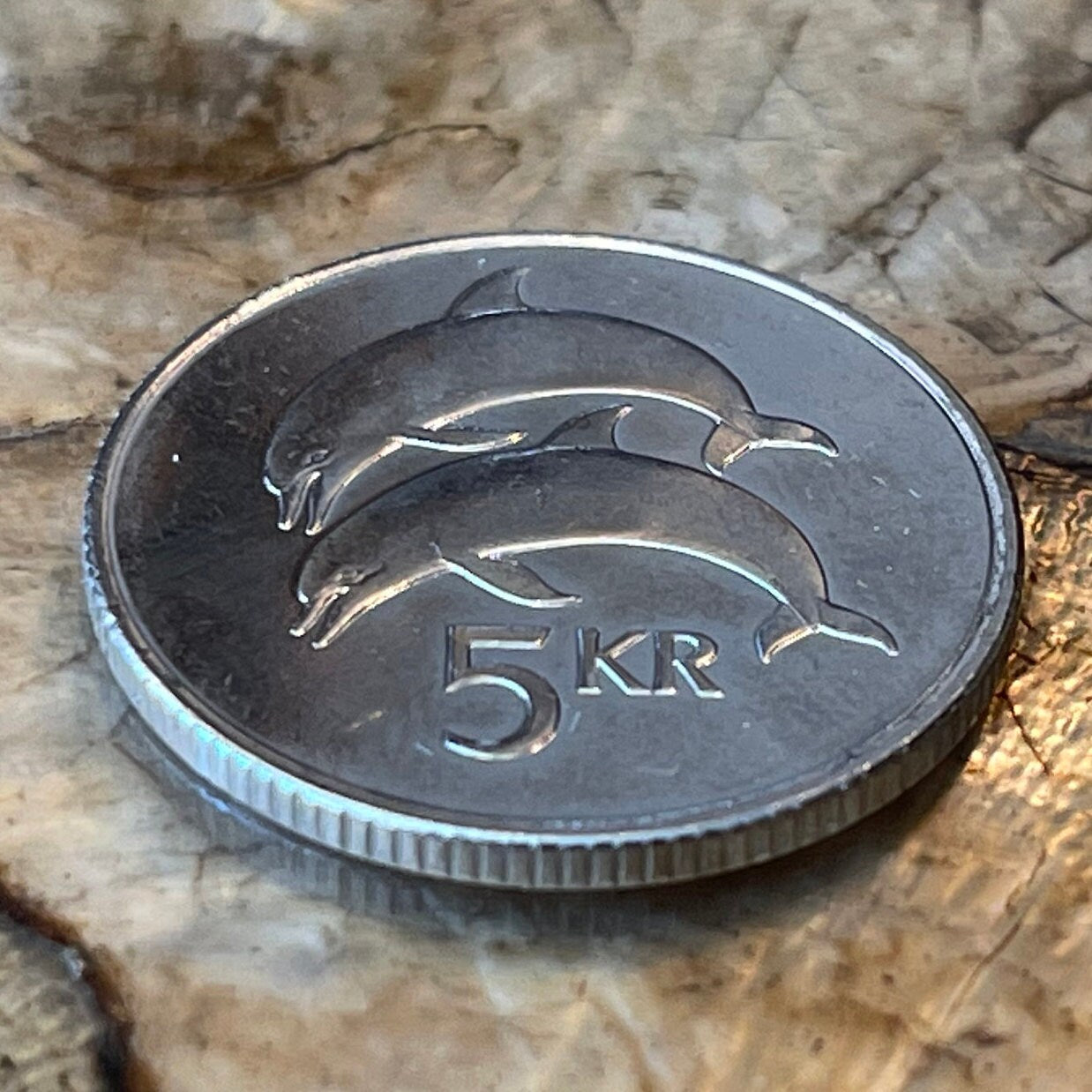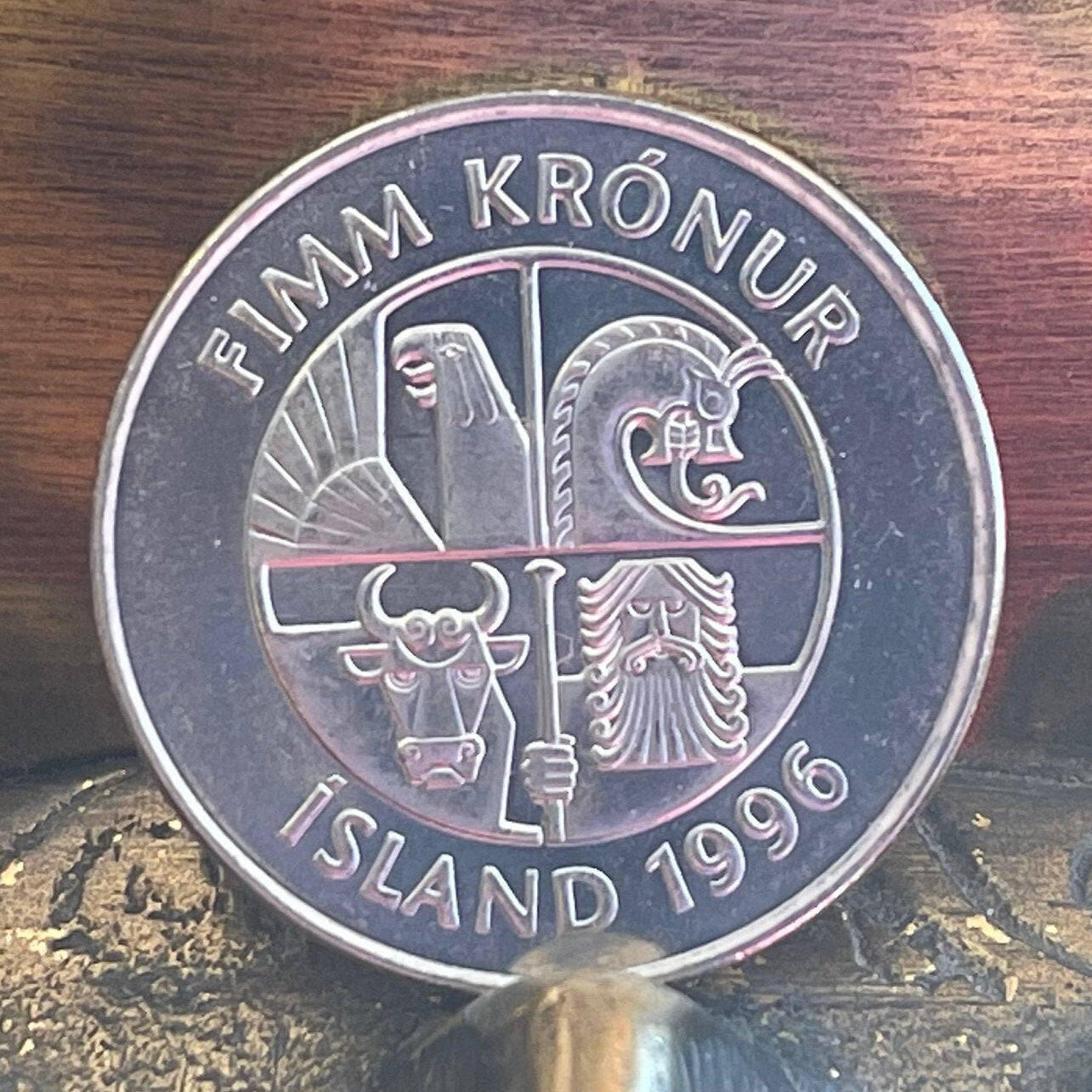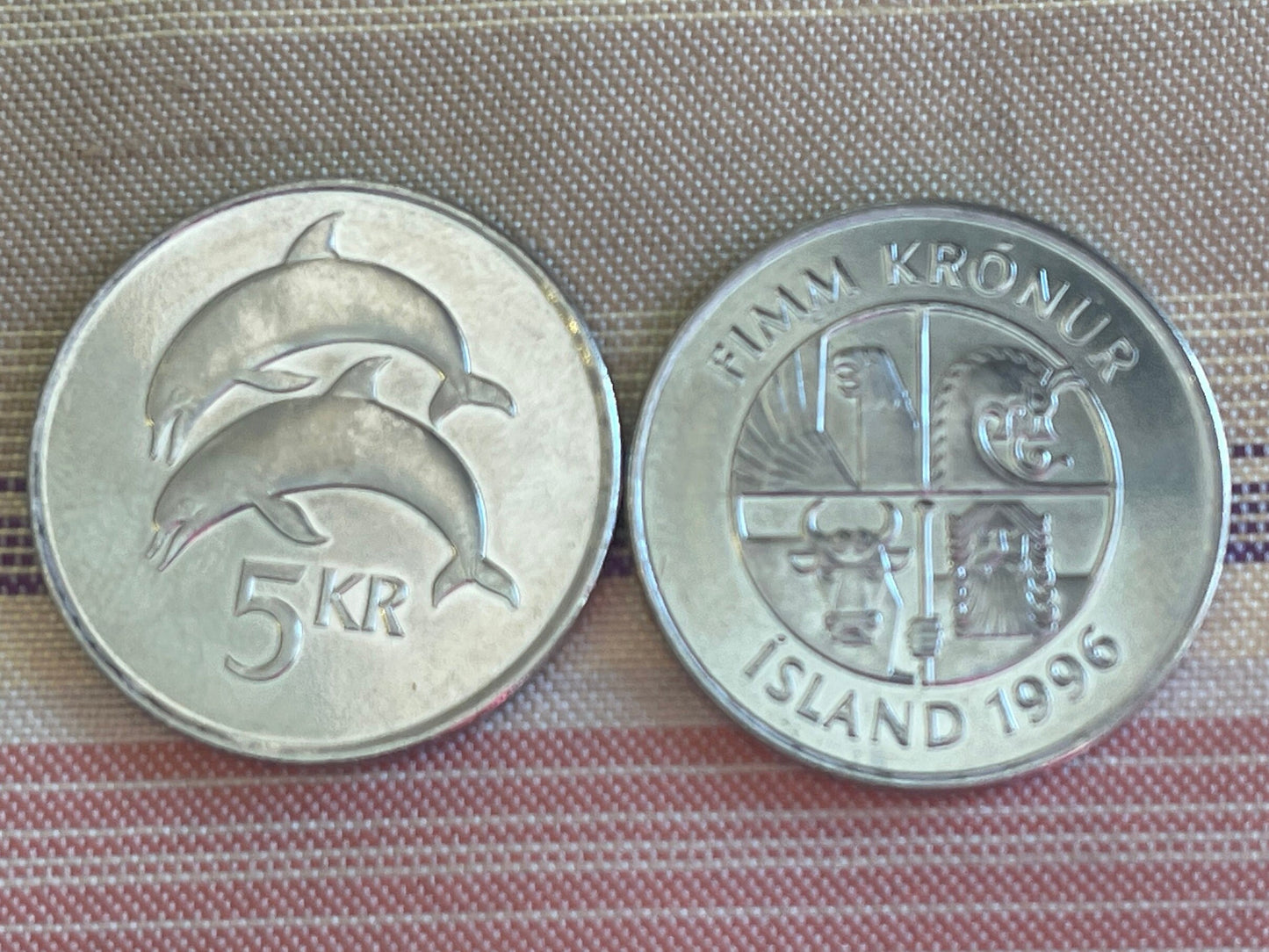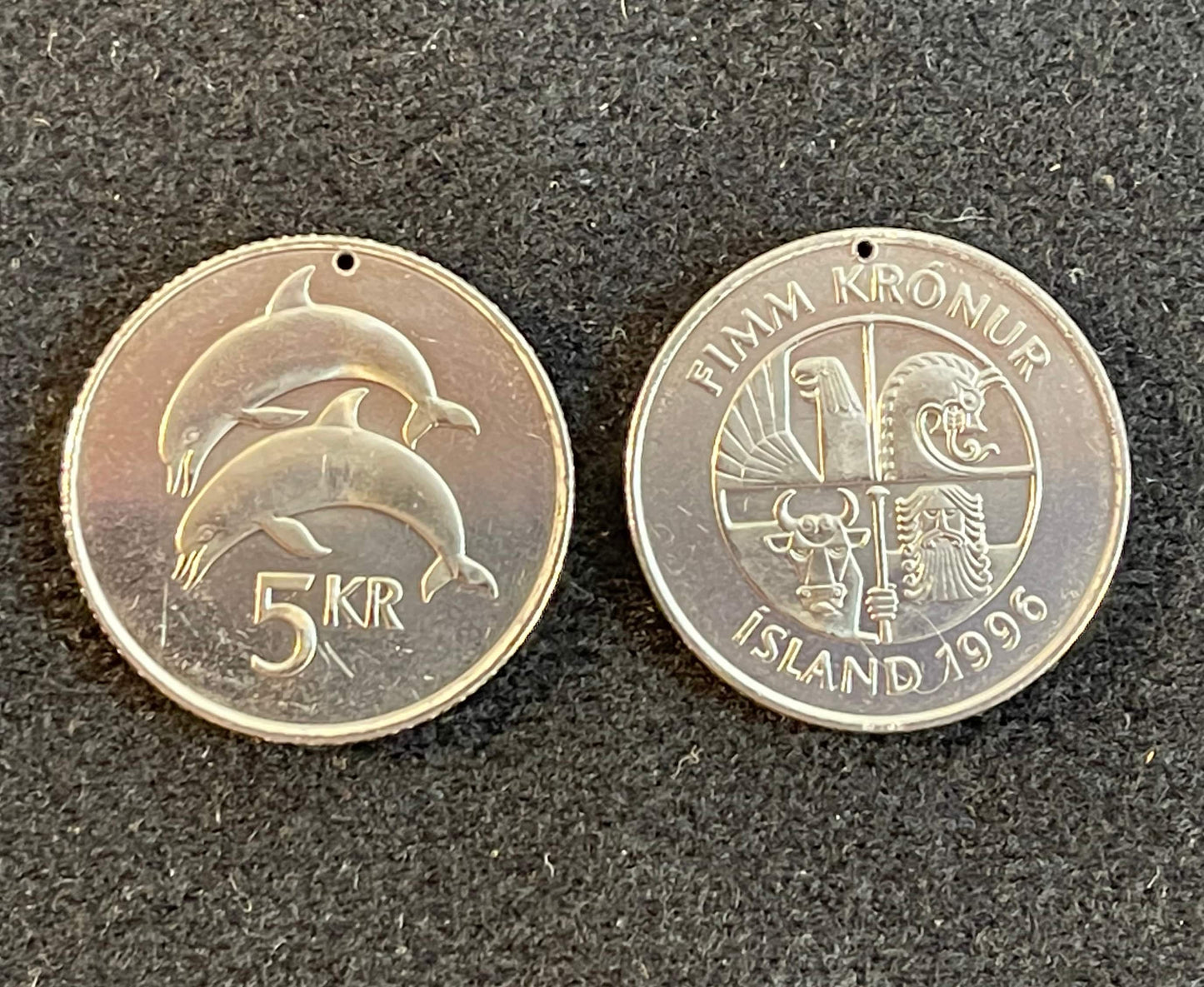 Very nice. I bought a few different coins...
Very nice. I bought a few different coins to use in a future craft project. Hope to make use of them soon. Thanks.
Beautiful coin, as described, fast shipp...
Beautiful coin, as described, fast shipping.
5 stars review from Robert
5 stars review from Robert
5 stars review from Ellison
5 stars review from Ellison
I was very pleased with the quality of all...
I was very pleased with the quality of all the coins I ordered from this shop I will definitely buy from here again