Uhuru Torch 1 Shilingi Tanzania Authentic Coin Money for Jewelry and Craft Making (Torch of Freedom)
Regular price
Sale price
$3.33 USD
Unit price
per
Uhuru Torch & President Mwinyi 1 Shilingi Tanzania Authentic Coin Charm for Jewelry and Craft Making (Torch of Freedom)
Obverse: Depiction of President Mwinyi facing right flanked by flowers, year of production underneath.
Lettering: TANZANIA 1992
Reverse: Hand holding Uhuru Torch
Lettering: 1 SHILINGI MOJA
Translation: 1 shilling one
Features
Issuer Tanzania
Period Republic (1964-date)
Type Standard circulation coin
Years 1987-1992
Value 1 Shilingi
1 TZS = USD 0.00043
Currency Shilling (1966-date)
Composition Nickel clad steel
Weight 6.5 g
Diameter 23.5 mm
Shape Round
Technique Milled
Orientation Medal alignment ↑↑
Number N# 1963
References KM# 22, Schön# 24
Wikipedia:
The Uhuru Torch (Swahili: Mwenge wa Uhuru, literally "Torch of Freedom") is one of the National Symbols of Tanzania. It is a kerosene torch. It symbolizes freedom and light. It was first lit on top of Mount Kilimanjaro on December 9, 1961 by Alexander Donald Gwebe-Nyirenda. Symbolically to Shine the country and across the borders to bring hope where there is despair, love where there is enmity and respect where there is hatred. The Uhuru Torch race takes place every year starting from different places throughout the country.
**************
Wikipedia:
Ali Hassan Mwinyi (born 8 May 1925 in Kivure, Pwani Region, Tanzania) is a Tanzanian politician who served as the second President of the United Republic of Tanzania from 1985 to 1995. Previous posts include Interior Minister and Vice President. He also was chairman of the ruling party, the Chama Cha Mapinduzi (CCM) from 1990 to 1996.
During Mwinyi's terms Tanzania took the first steps to reverse the socialist policies of Julius Nyerere. He relaxed import restrictions and encouraged private enterprise. It was during his second term that multi-party politics were introduced under pressure from foreign donors. Often referred to as Mzee Rukhsa ("Everything goes"), he pushed for liberalization of morals, beliefs, values (without breaking the law) and the economy.
Share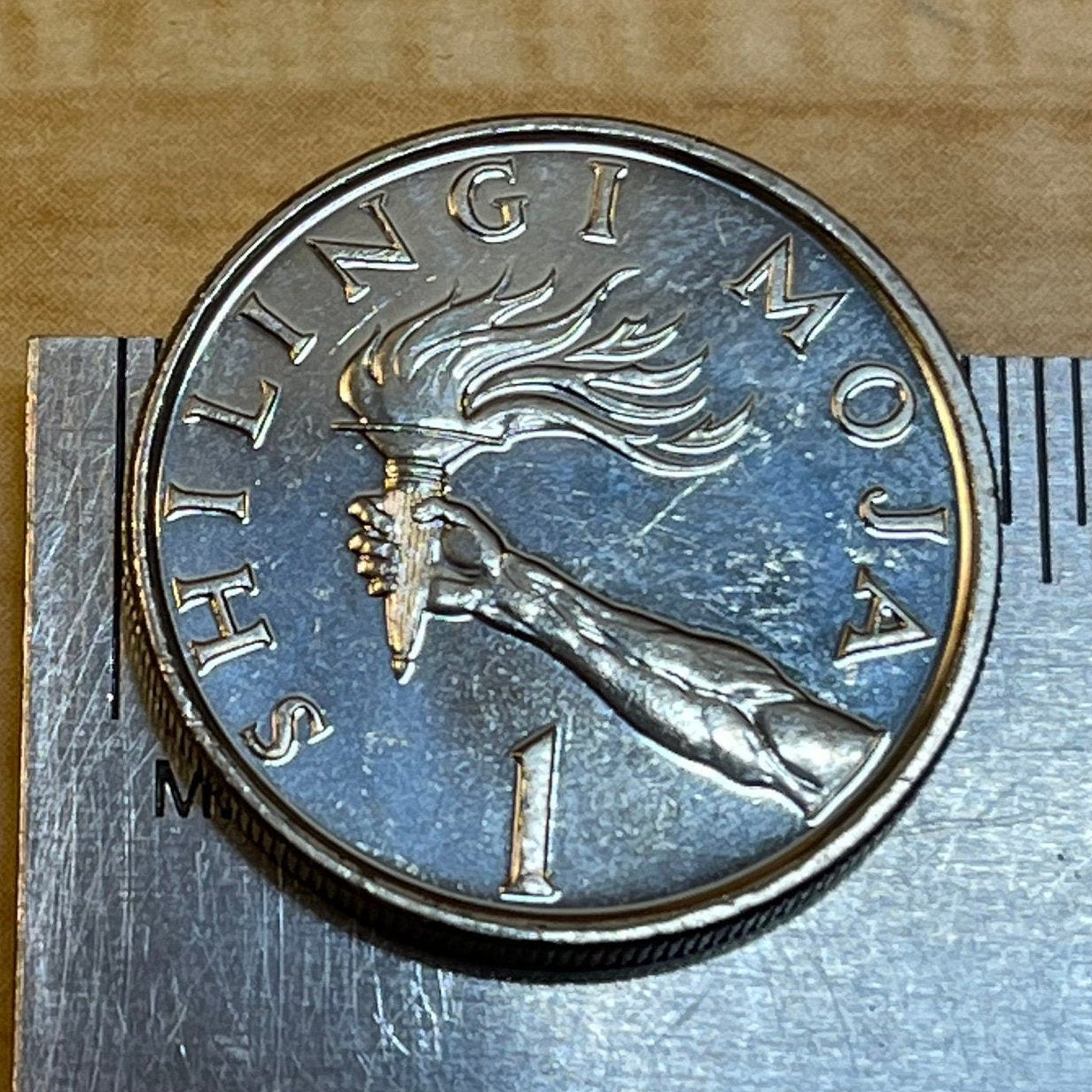 always a pleasure to business with!
always a pleasure to business with!
Very satisfied with the purchase and the c...
Very satisfied with the purchase and the coin / item received. Received exactly what was stated and advertised. Very prompt shipping, great customer service, very friendly shop.