Vicente Guerrero & Eagle w/Snake 5 Pesos Mexico Authentic Coin Money for Jewelry and Craft Making
Regular price
Sale price
$6.13 USD
Unit price
per
Vicente Guerrero 5 Pesos Mexico Authentic Coin Charm for Jewelry and Craft Making (Eagle & Snake)
Reverse
Portrait of Vicente Guerrero facing right with the date to the left and the value above
Lettering: CINCO PESOS
Translation: Five Pesos
Obverse
National Arms (Eagle on cactus facing left with a snake in beak above wreath), with the country name forming a semicircle above
Lettering: ESTADOS UNIDOS MEXICANOS
Translation: United Mexican States
Features
Issuer Mexico
Period United Mexican States (1905-date)
Type Standard circulation coin
Years 1971-1978
Value 5 Pesos (5 MXP)
Currency Peso (1863-1992)
Composition Copper-nickel
Weight 14.0 g
Diameter 33 mm
Thickness 2.22 mm
Shape Round
Technique Milled
Orientation Coin alignment ↑↓
Demonetized 15 November 1995
Number N# 1080
References KM# 472, Schön# 71
Wikipedia:
Vicente Ramón Guerrero Saldaña (Spanish: [biˈsente raˈmoŋ ɡeˈreɾo salˈdaɲa]; August 10, 1782 – February 14, 1831) was one of the leading revolutionary generals of the Mexican War of Independence. He fought against Spain for independence in the early 19th century, and later served as President of Mexico, coming to power in a coup. He was of Afro-Mestizo descent, championed the cause of Mexico's common people, and abolished slavery on a national level during his brief term as president. His capture and treacherous execution in 1831 by the conservative and ex-royalist regime that had ousted him in 1829 was a shock to the nation.
***********
Wikipedia:
The coat of arms of Mexico (Spanish: Escudo Nacional de México, literally "national shield of Mexico") depicts a Mexican (golden) eagle perched on a prickly pear cactus devouring a rattlesnake. The design is rooted in the legend that the Aztec people would know where to build their city once they saw an eagle eating a snake on top of a lake. The image has been an important symbol of Mexican politics and culture for centuries. To the people of Tenochtitlan, this symbol had strong religious connotations, and to the Europeans, it came to symbolize the triumph of good over evil (with the snake sometimes representative of the serpent in the Garden of Eden).
The Law on the National Arms, Flag, and Anthem regulates the design and use of the arms. They feature in the centre of the flag of Mexico, are engraved on the obverse of Mexican peso coins, and are the basis of the Seal of the United Mexican States, the seal used on any official documents issued by the federal, state or municipal governmental authorities. The seal differs from the arms by the addition of the words Estados Unidos Mexicanos ("United Mexican States", the full official name of the country) in a semicircle around the upper half.
Share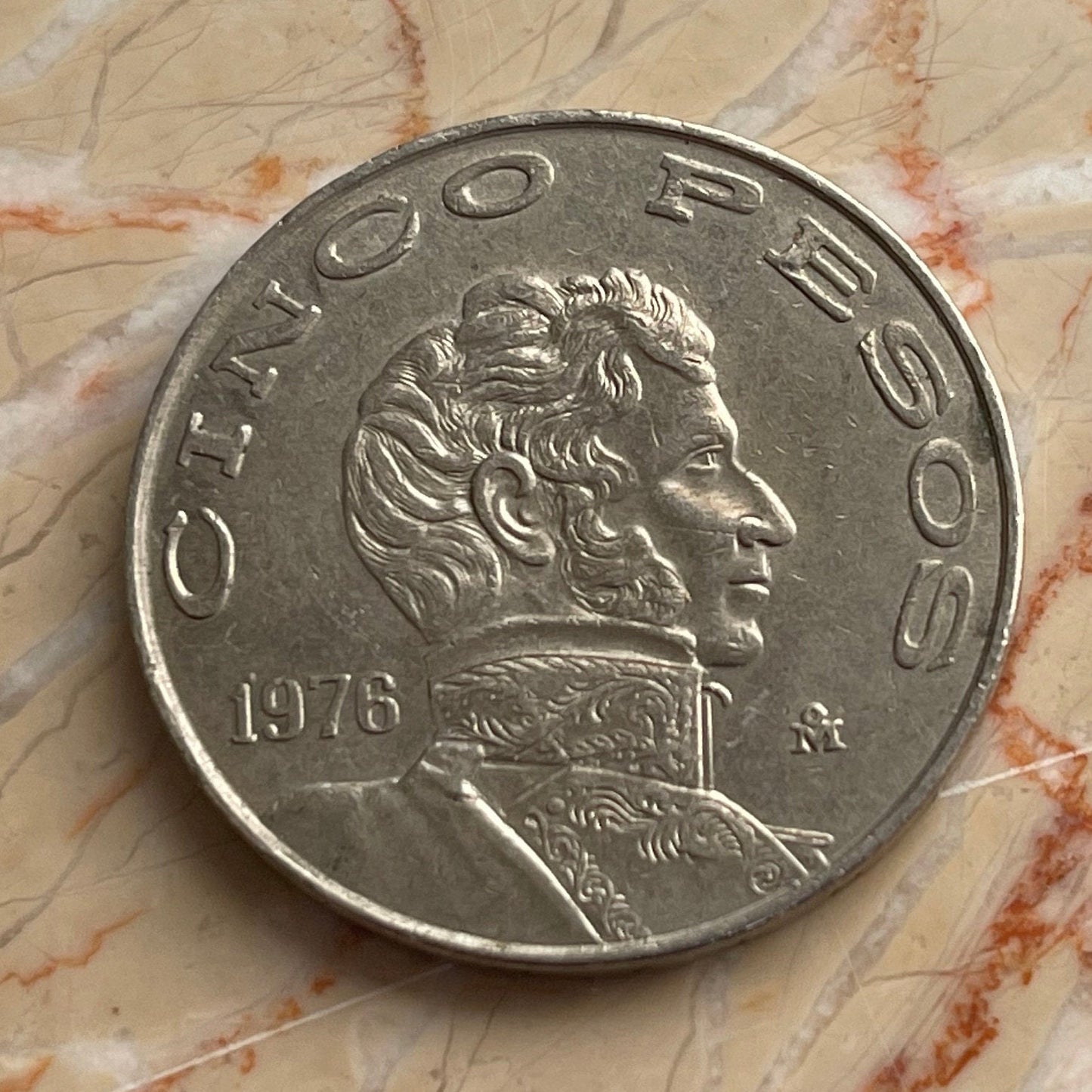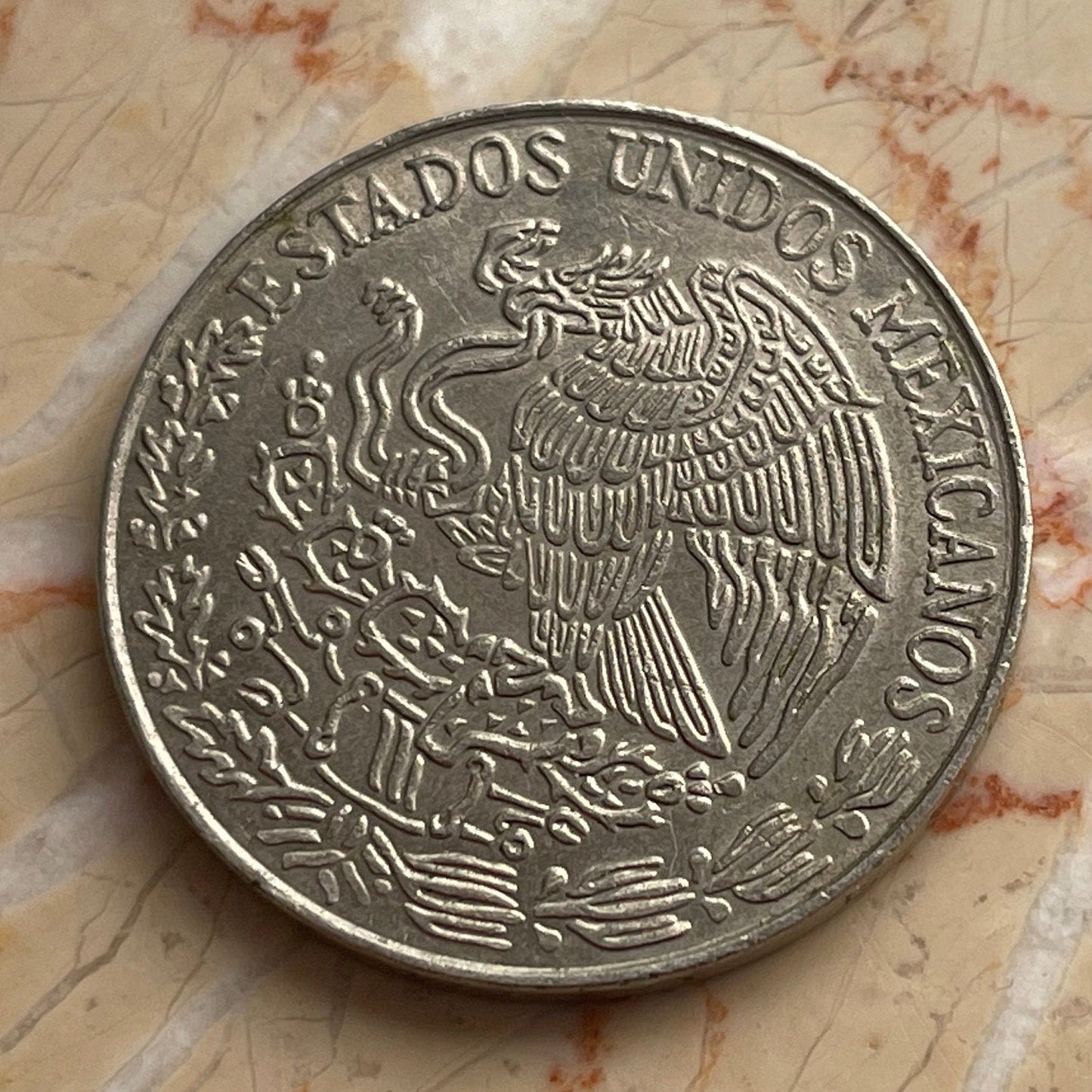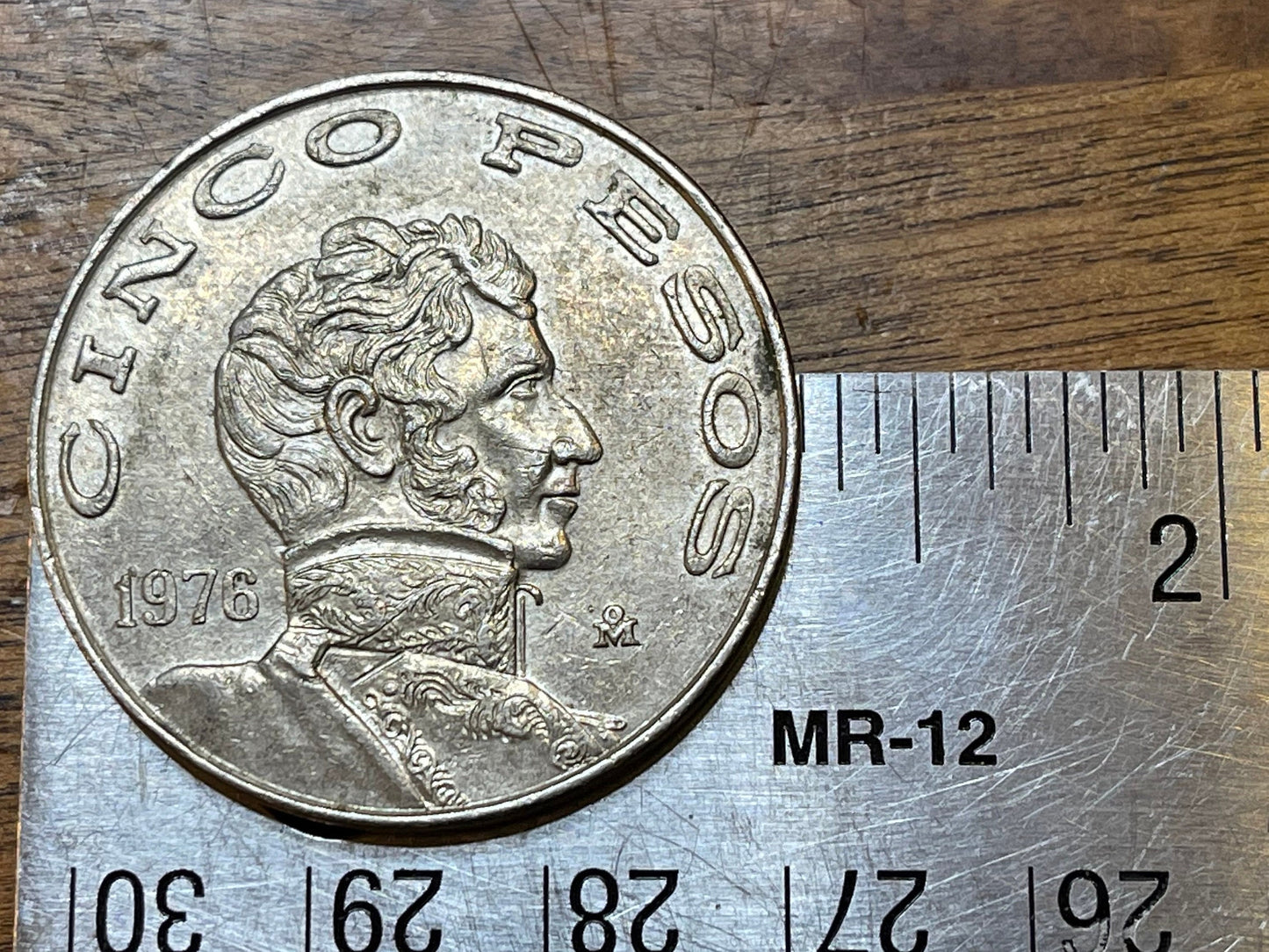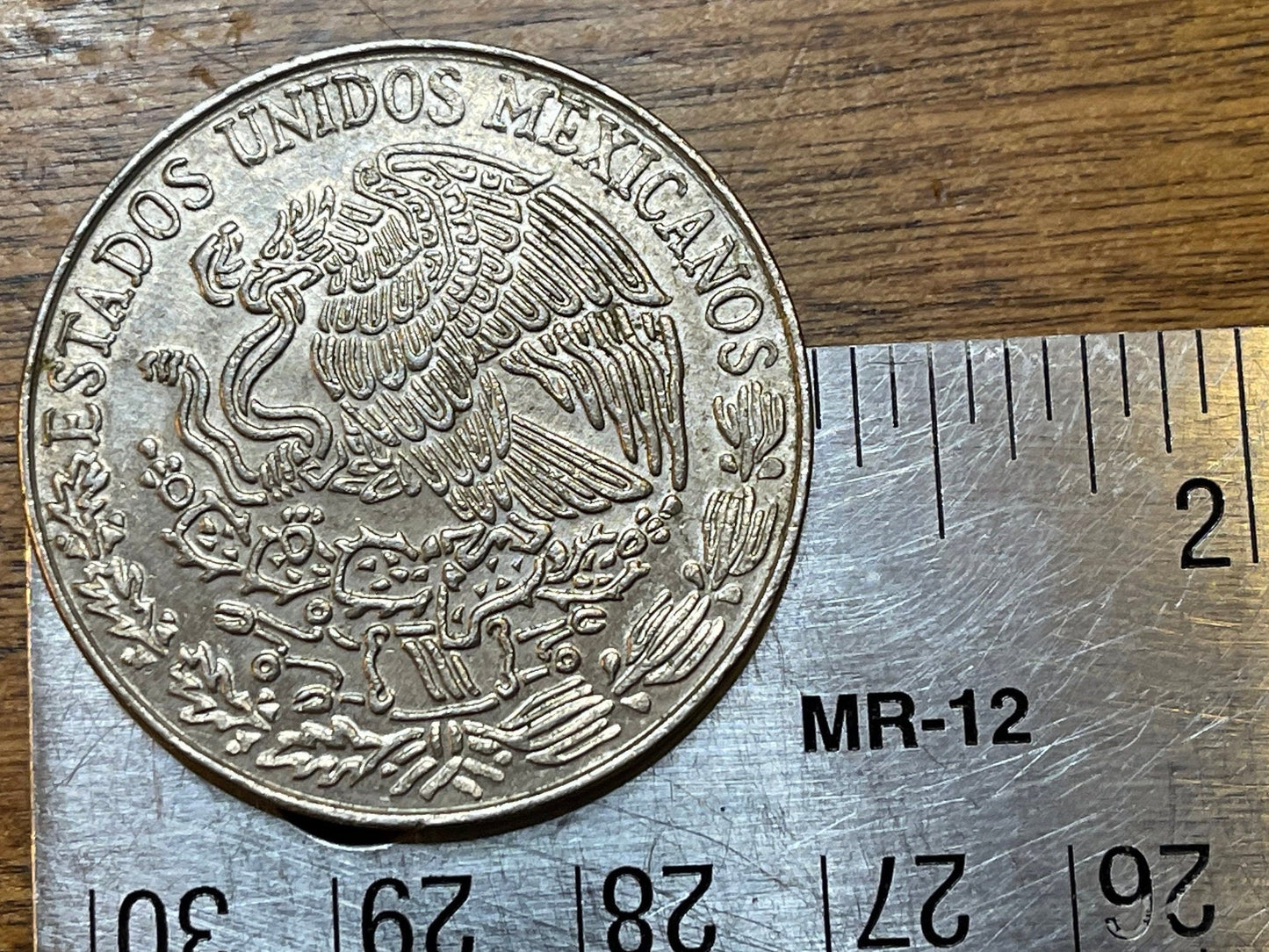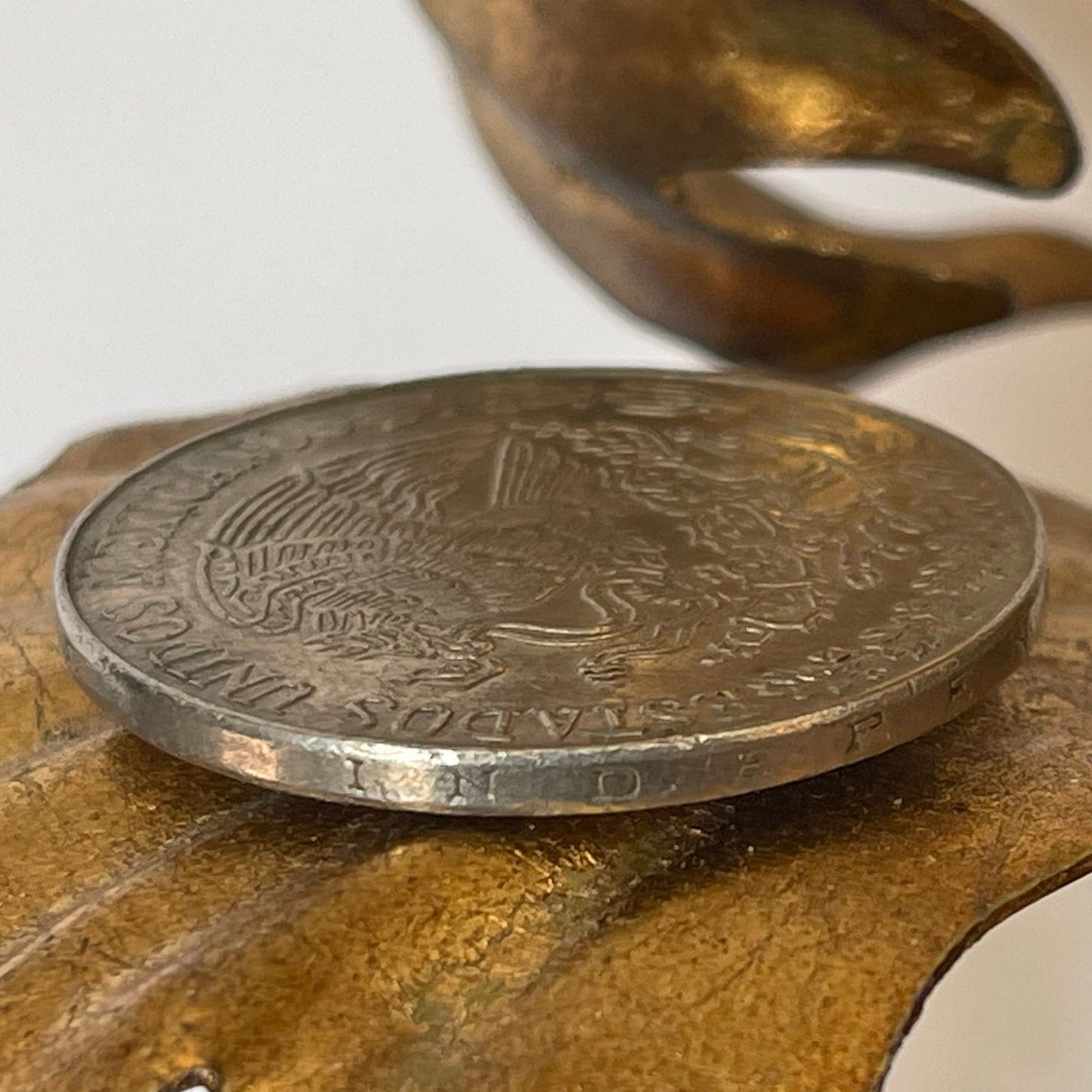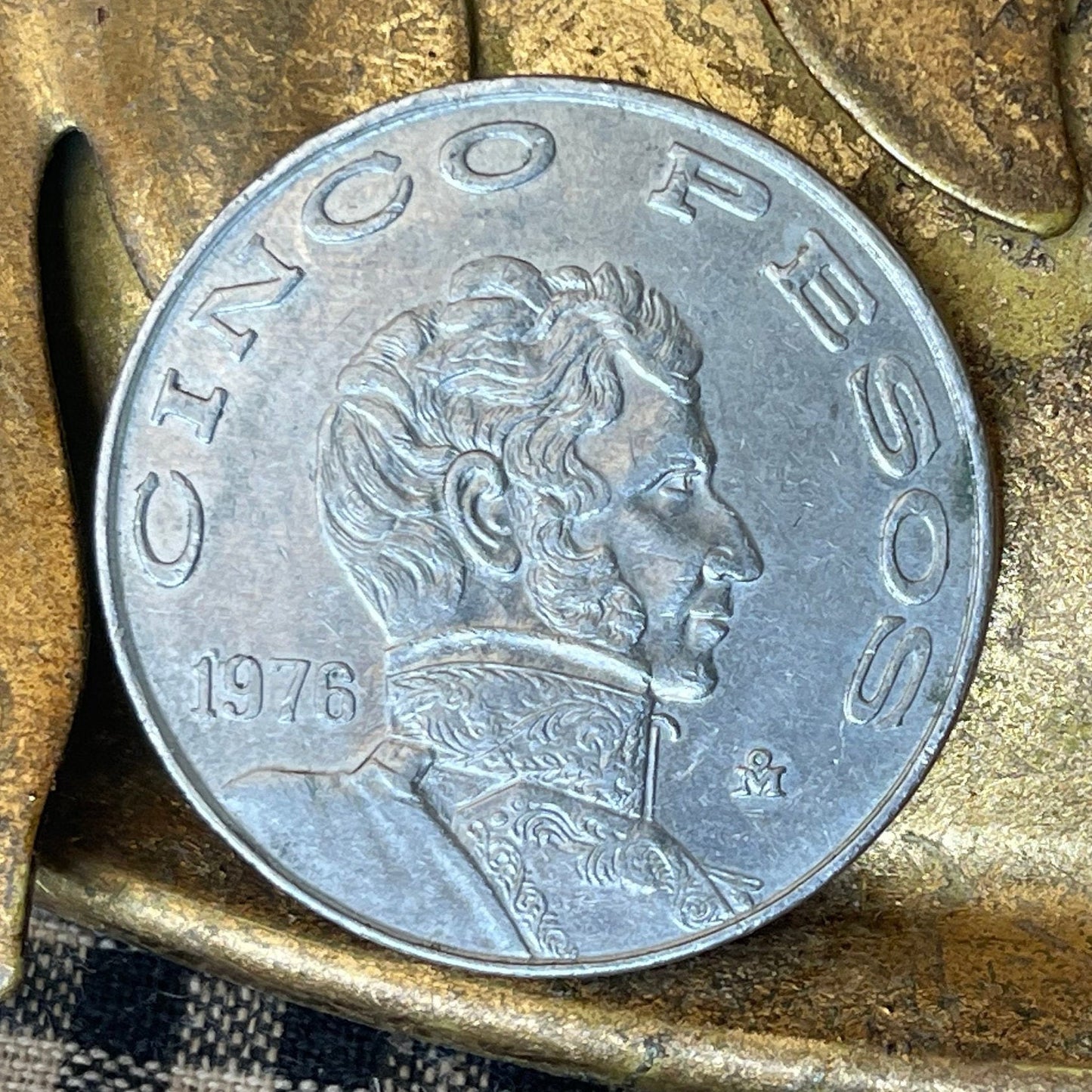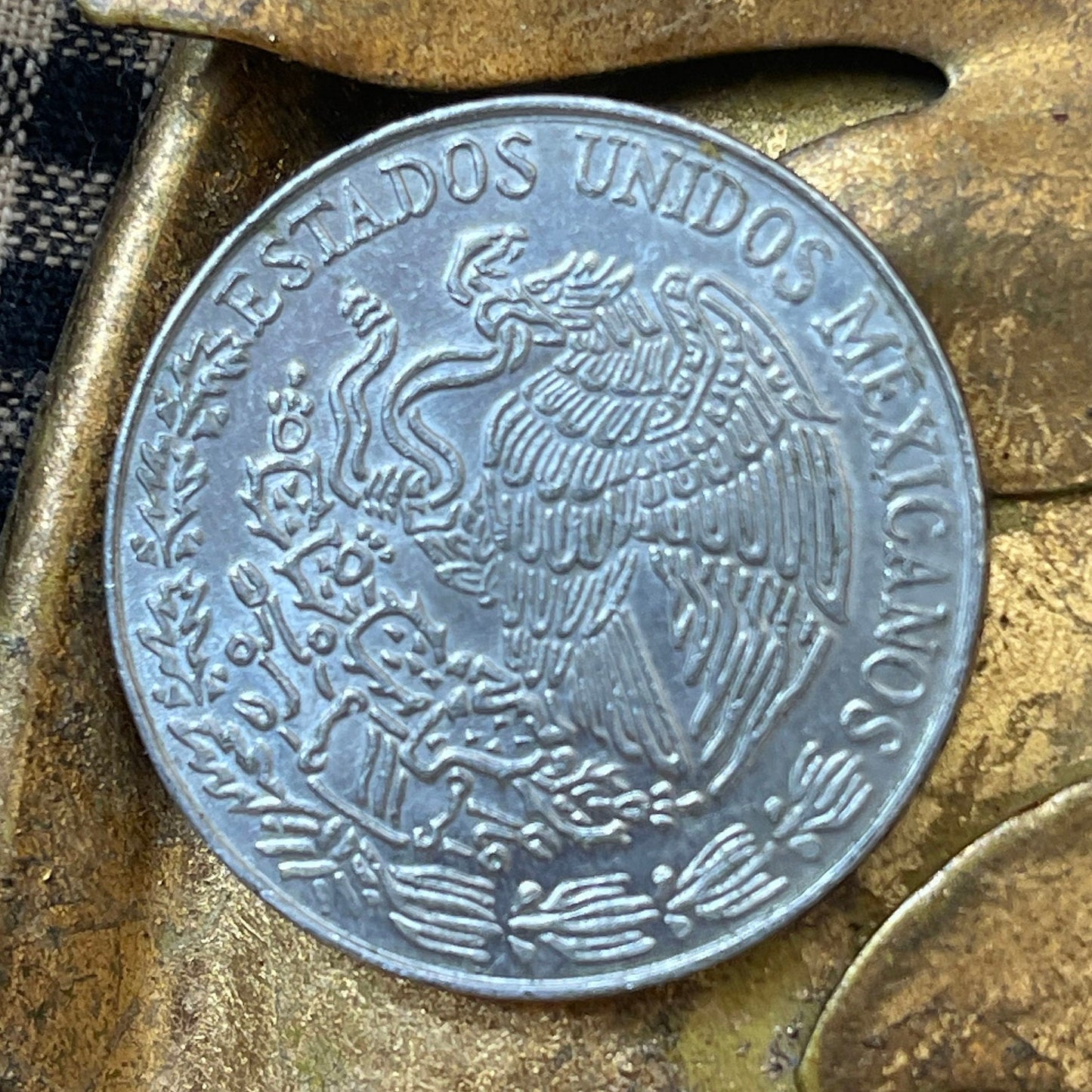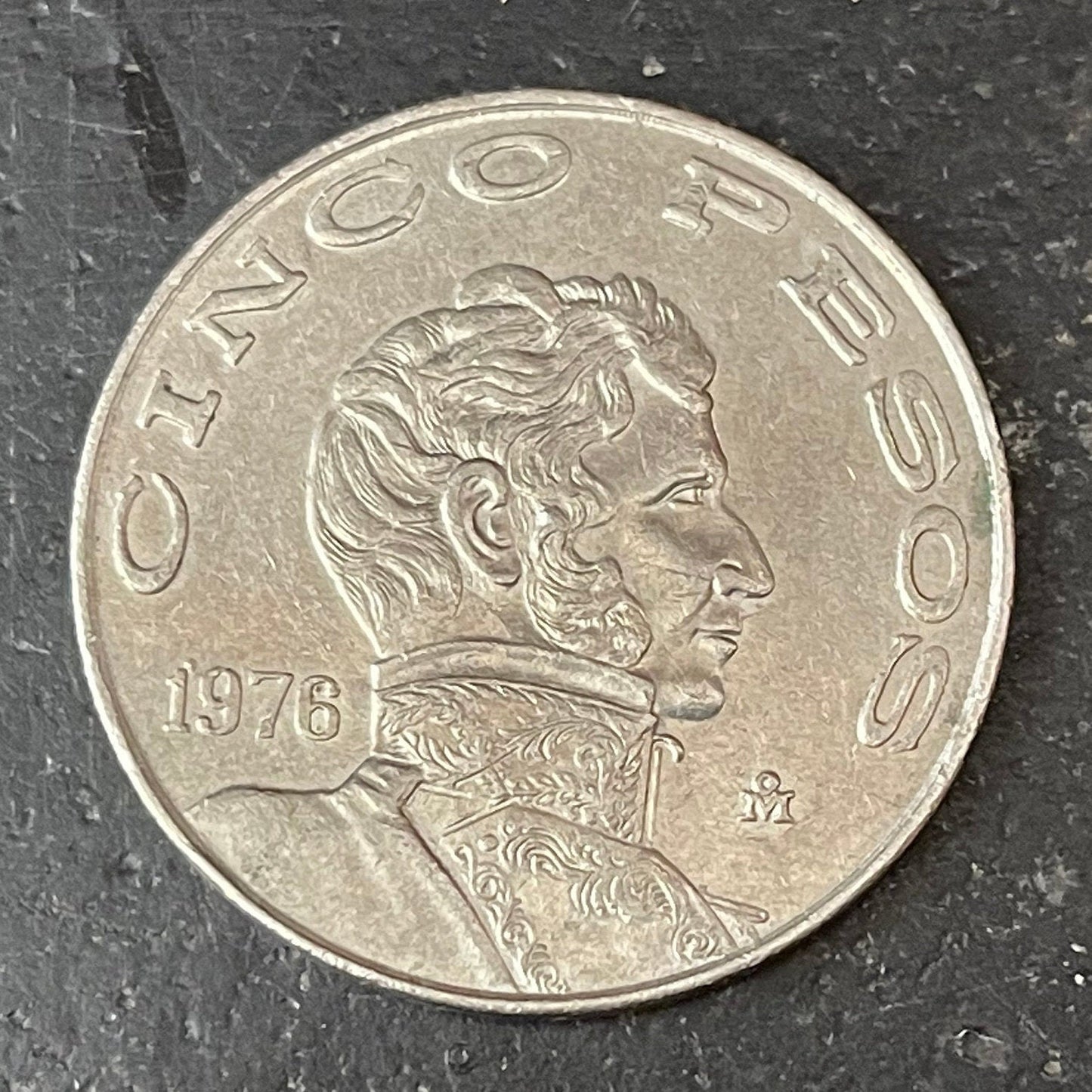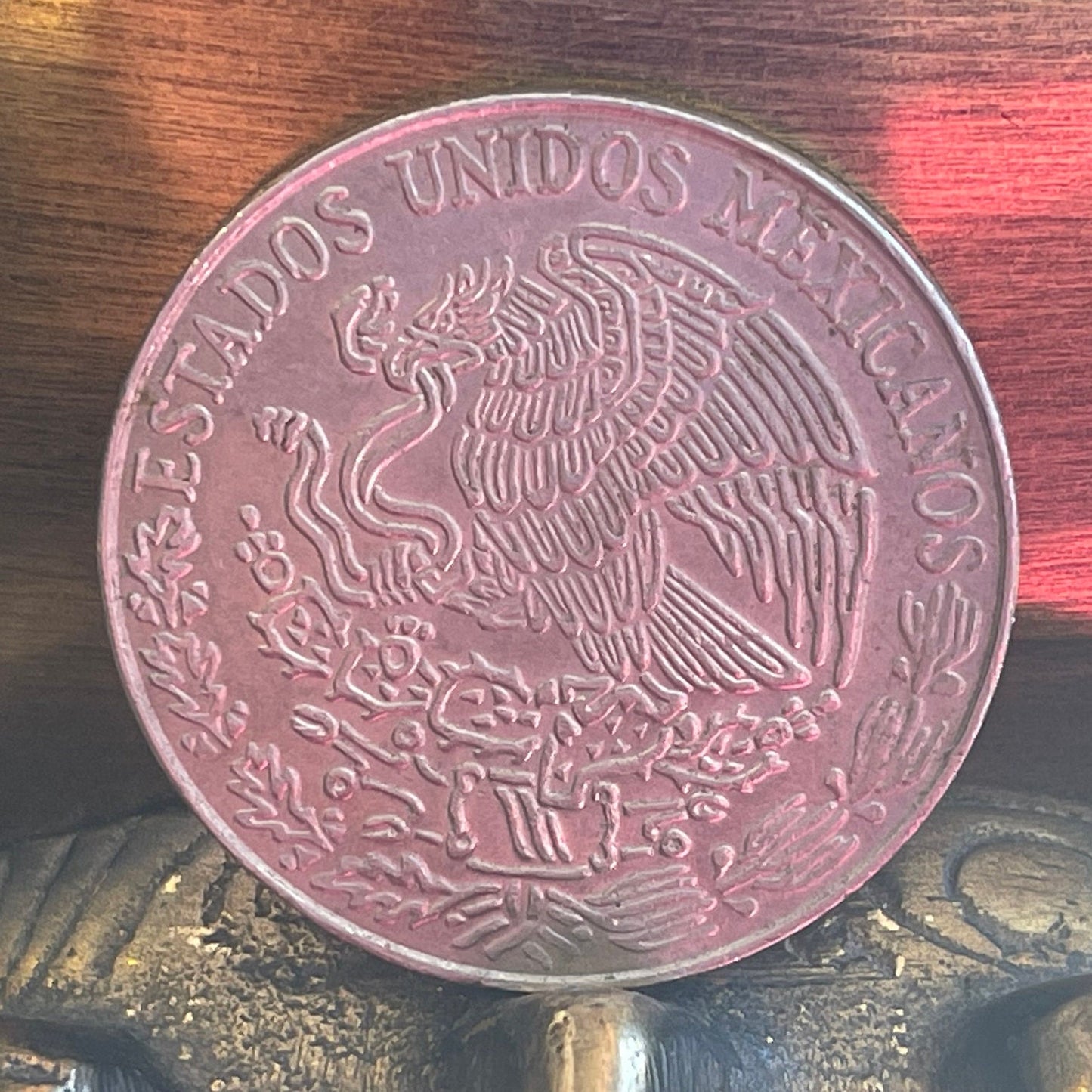 I received these fine large Mexican coins promptly! Thank you!
Excellent coins that came very promptly and at reasonable price! Thank you.