Weasel & Lion 25 Centimes Congo Authentic Coin Money for Jewelry and Craft Making
Regular price
Sale price
$3.60 USD
Unit price
per
Weasel & Lion 25 Centimes Congo Authentic Coin Charm for Jewelry and Craft Making
Obverse: Lion to the left, name of the country above, date below
Lettering:
REPUBLIQUE DEMOCRATIQUE DU CONGO
2002
Reverse
African striped weasel (Poecilogale albinucha) to the right, denomination above, date below. This small weasel is native to sub saharan Africa.
Features
Issuer Democratic Republic of the Congo
Period Democratic Republic (1997-date)
Type Non-circulating coin
Year 2002
Value 25 Centimes
0.25 CDF = USD 0.00013
Currency Franc (1998-date)
Composition Aluminium
Weight 0.88 g
Diameter 19.9 mm
Thickness 1.35 mm
Shape Round
Technique Milled
Orientation Medal alignment ↑↑
Number N# 7679
References KM# 76
Wikipedia:
The African striped weasel is one of the smallest mammalian carnivores in Africa, and has an elongated body and short legs. Adults have a head-body length of 27 to 32 cm (11 to 13 in), with the tail adding a further 16 to 20 cm (6.3 to 7.9 in). Males are larger than females, weighing an average of 339 g (12.0 oz), compared with 251 g (8.9 oz). The fur is mostly black, with four white to pale yellowish bands running down the back, a white patch on the top of the head, and a white tail. The head is elongated, with small eyes, a short, broad snout, and short ears. The carnassial teeth are short, and the canine teeth long. The claws are sharp and curved, and the tail is long and bushy. Females typically have four teats. Like many other mustelids, the African striped weasel has well-developed scent glands in the perineal region that can spray a noxious fluid when the animal feels threatened.
According to African folklore, if one cuts off the nose of a weasel, it will grow back two shades lighter in colour, but it will bring misfortune to the family and lead to a poor harvest. This myth gave birth to expression, "A weasel's nose is not to be trifled with."
Share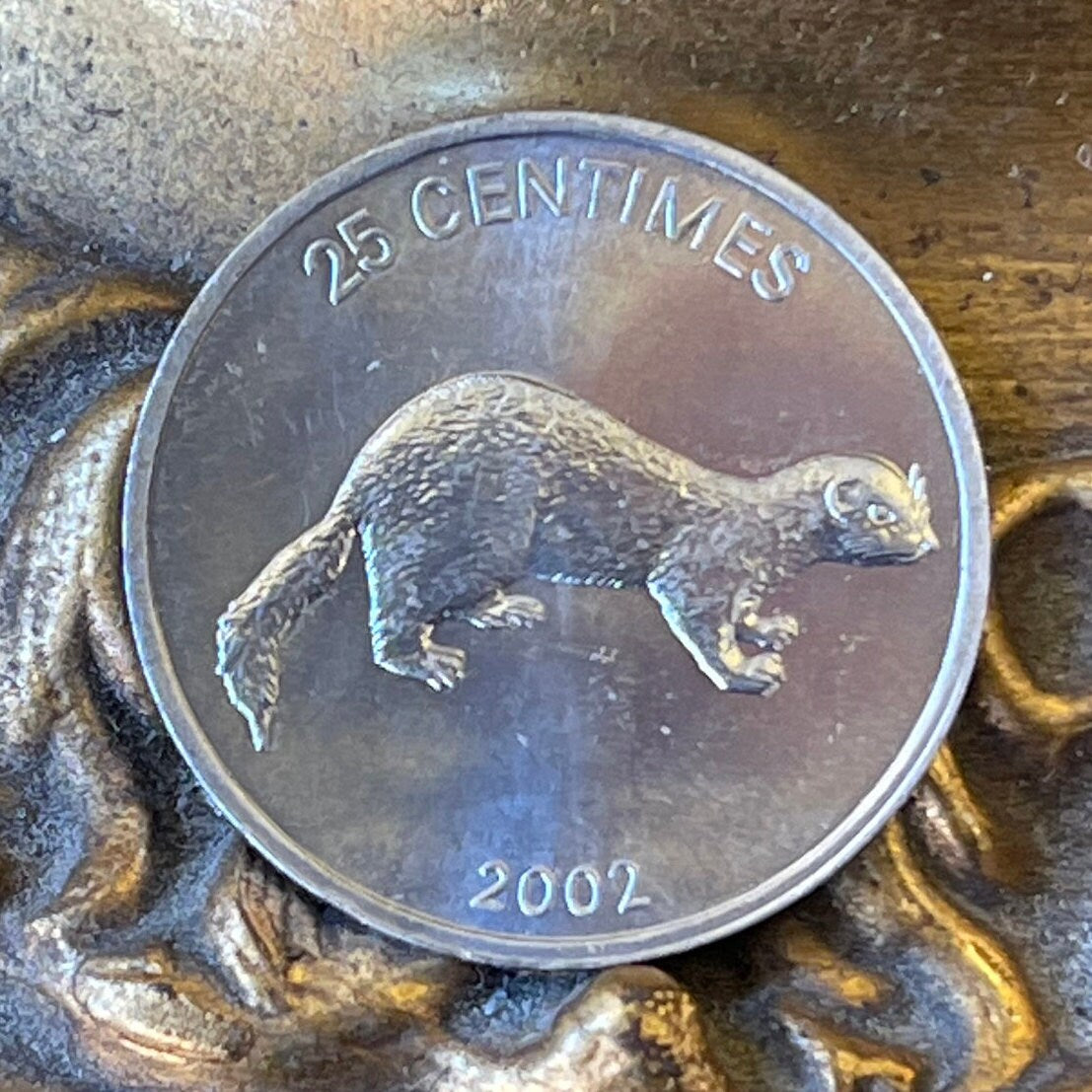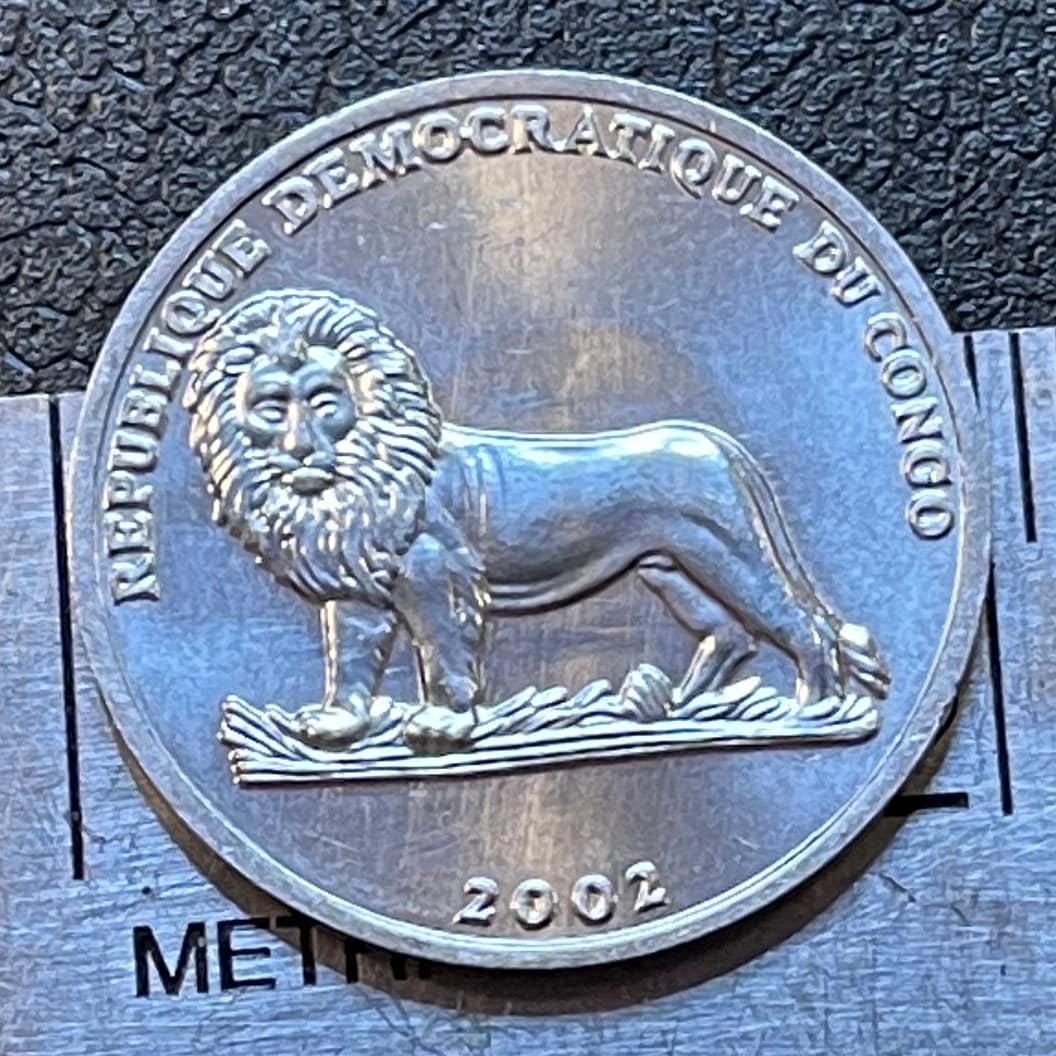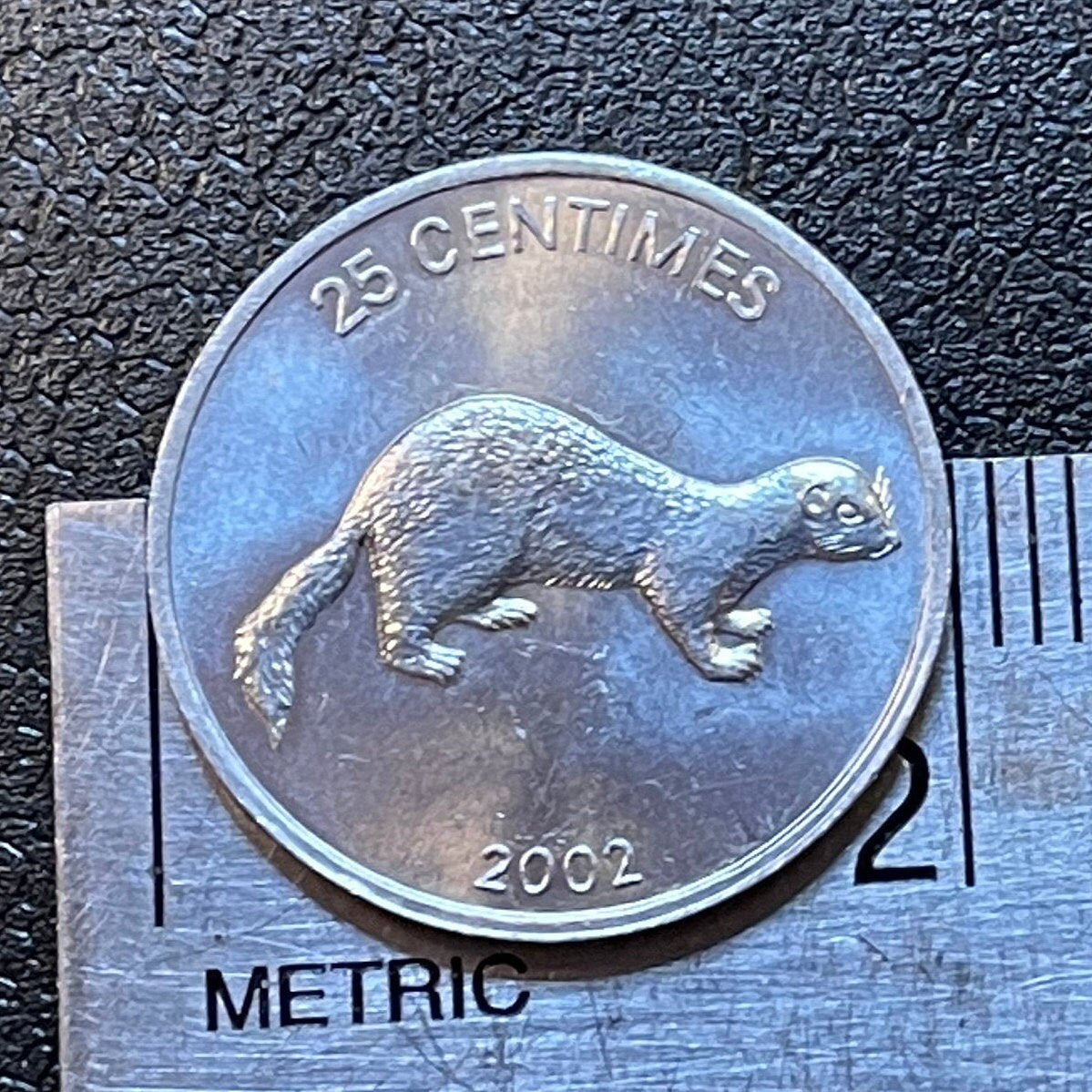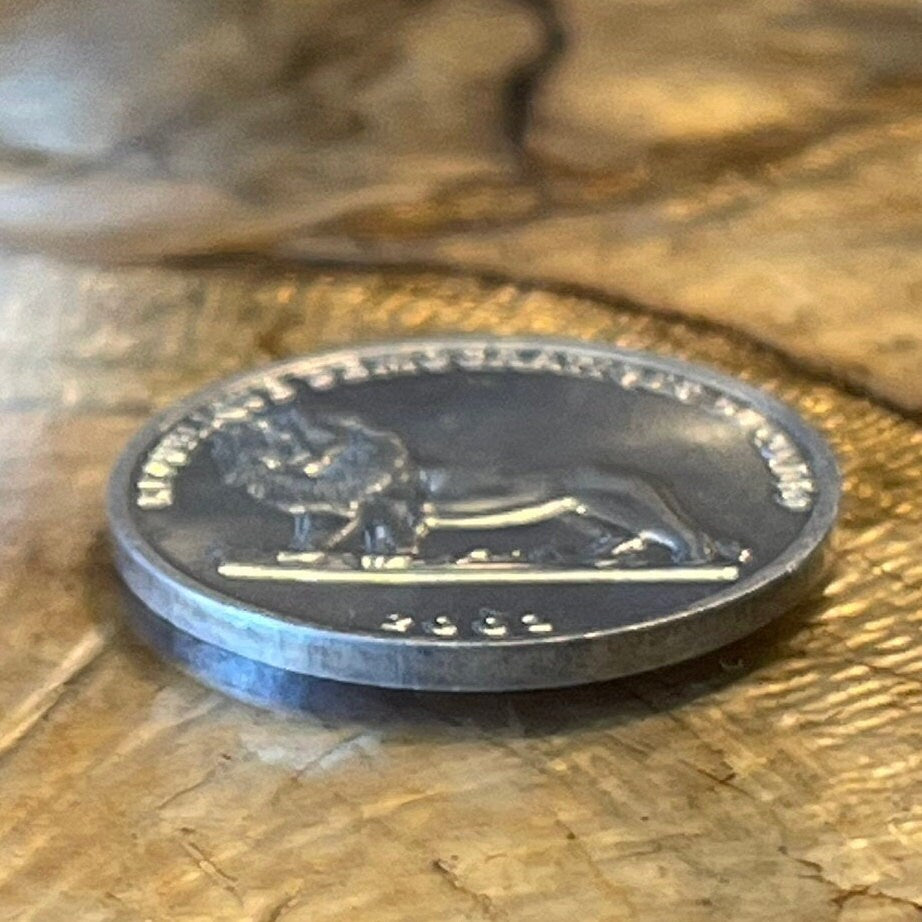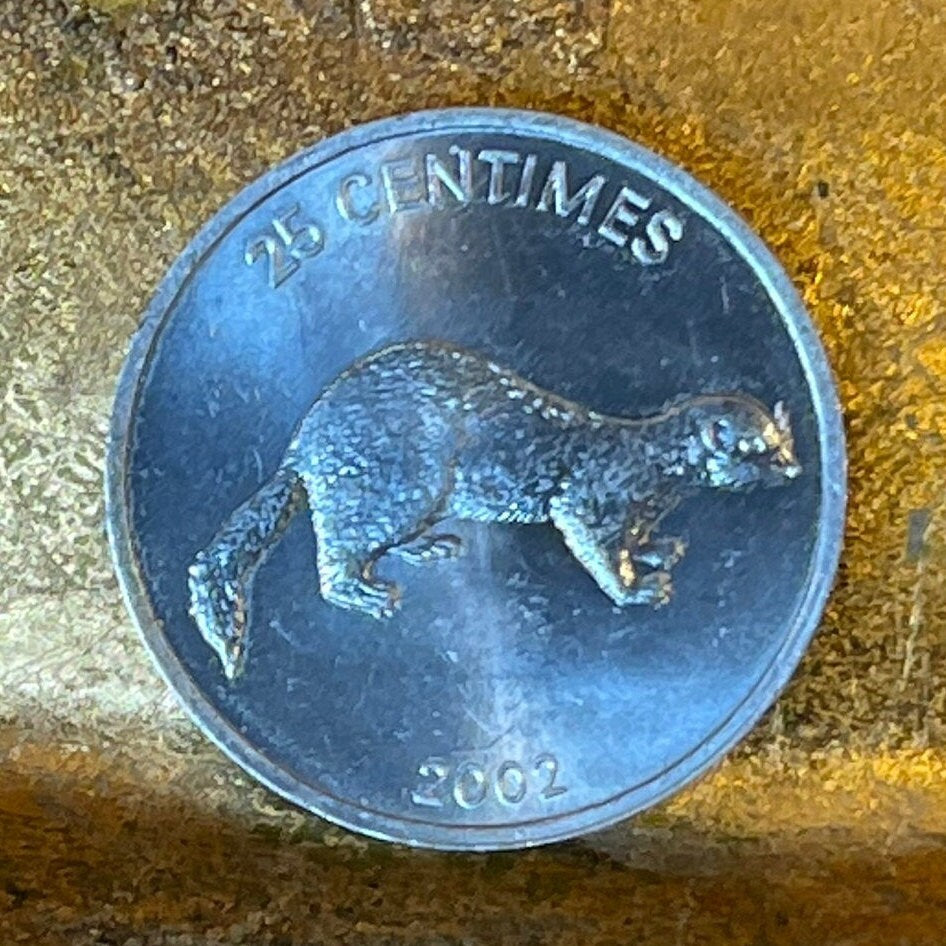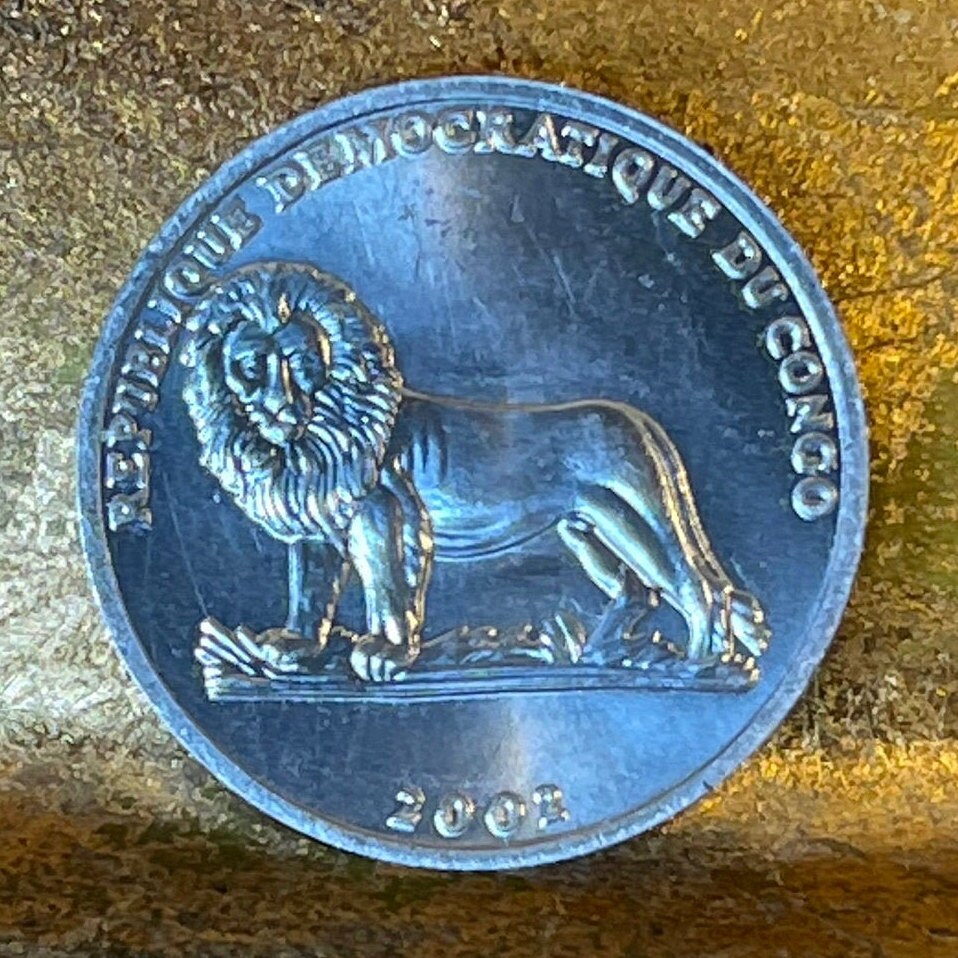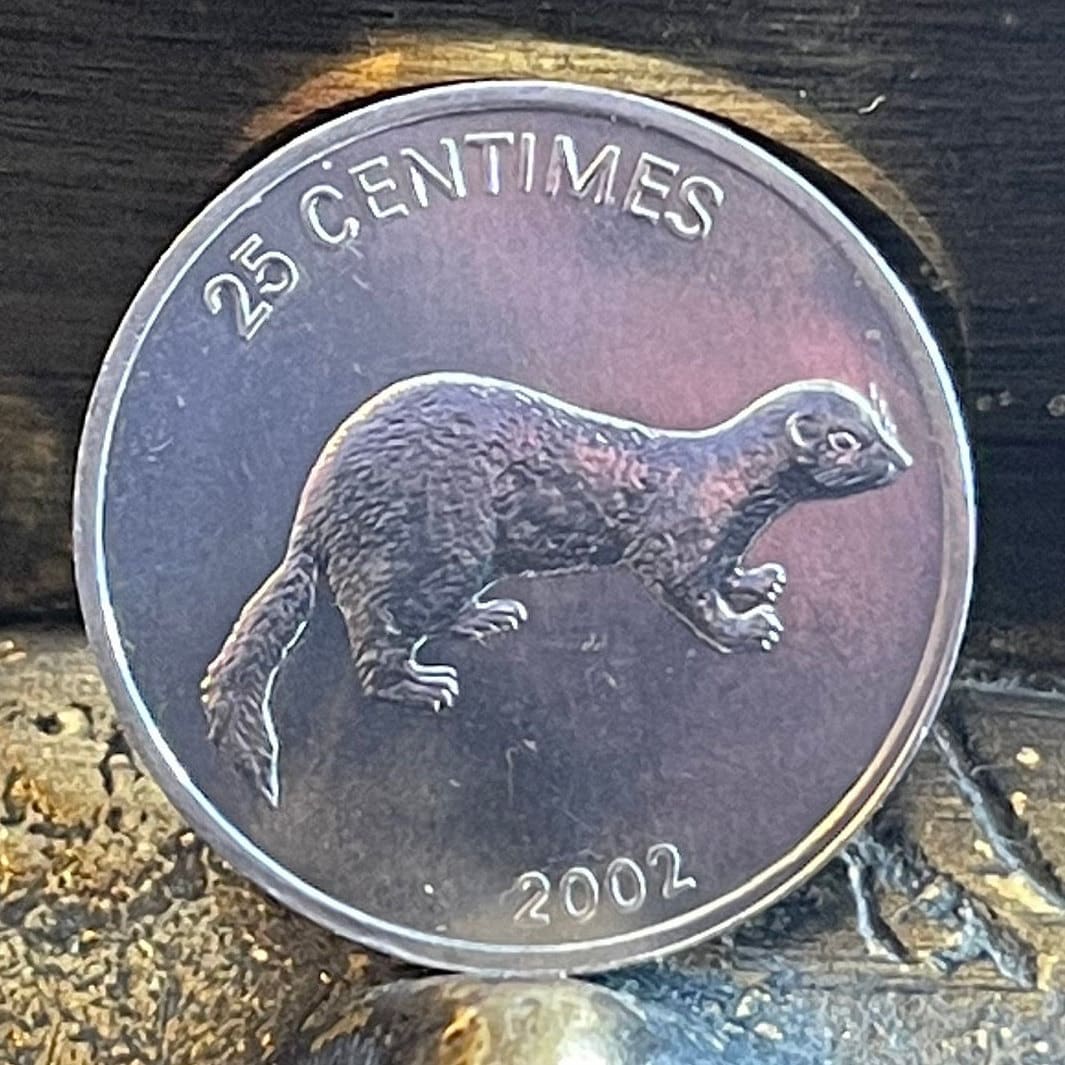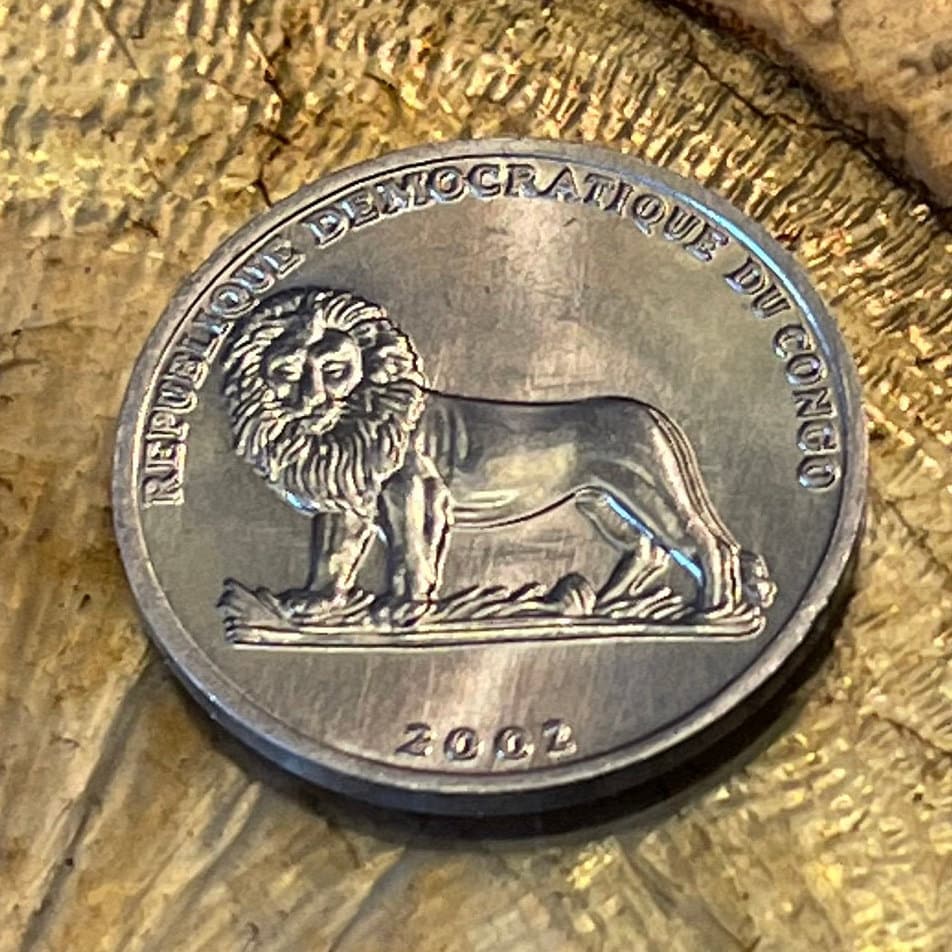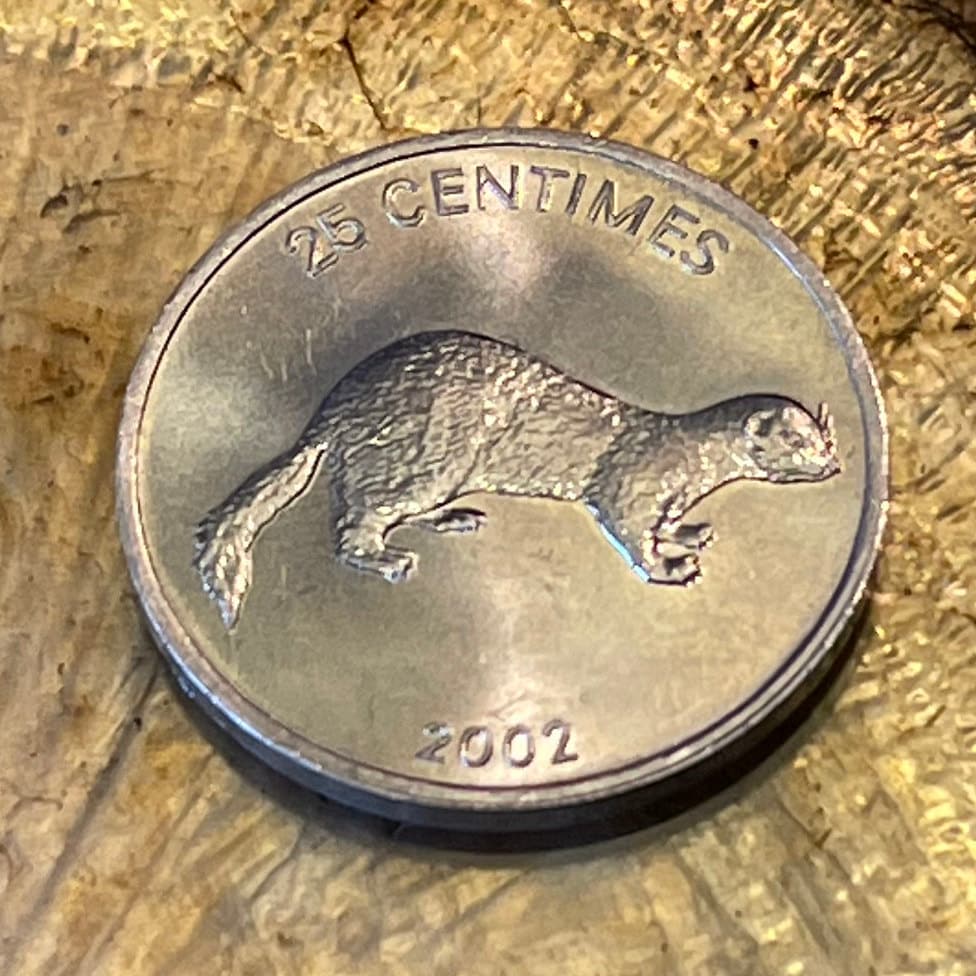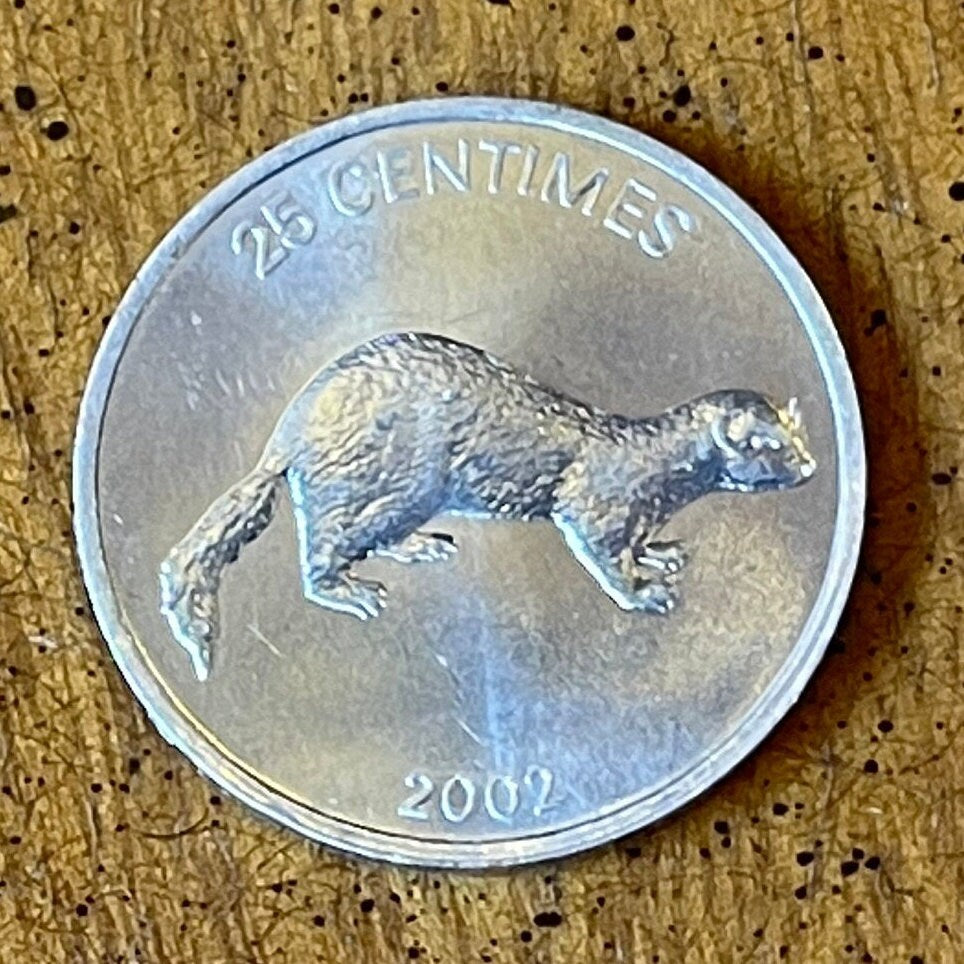 Great coin!
This coin is beautiful. It was accurately described, packed well and shipped fast! Thank you. I highly recommend this seller.
I was expecting a metal coin but this is c...
I was expecting a metal coin but this is clearly a cheaper material. Looking back, I can see there wasn't a material listed in the description. Just know this is a charm NOT an actual metal coin.
Very happy with purchase! Super fast shipp...
Very happy with purchase! Super fast shipping!!!
5 stars review from Ellen
5 stars review from Ellen
Very nice coin, excellent condition.
Very nice coin, excellent condition.