West African Slender-Snouted Crocodile & President Dawda Kairaba Jawara 1 Dalasi Gambia Authentic Coin Money for Jewelry (Heptagonal) 1987
Regular price
Sale price
$9.32 USD
Unit price
per
West African Slender-Snouted Crocodile & President Dawda Kairaba Jawara 1 Dalasi Gambia Authentic Coin Money for Jewelry and Craft Making (Heptagonal Coin) (7-Sided)
Reverse: Slender-snouted crocodile, denomination at right
Lettering: 1 DALASI
Obverse: Portrait of Sir Dawda Kairaba Jawara, first President of the Gambia, facing left
Lettering: REPUBLIC OF THE GAMBIA - 1987
Edge: Both milled and plain alternating
Features
Issuer The Gambia
Period Republic (1970-date)
Type Standard circulation coin
Year 1987
Value 1 Dalasi
1 GMD = USD 0.019
Currency Dalasi (1971-date)
Composition Copper-nickel
Weight 12.2 g
Diameter 31.0 mm
Thickness 2.0 mm
Shape Heptagonal (7-sided)
Orientation Medal alignment ↑↑
Number N# 6167
References KM# 29, Schön# 23
Wikipedia:
The West African slender-snouted crocodile (Mecistops cataphractus) is a critically endangered species of African crocodile. It is one of five species of crocodile in Africa, the other four being the Central African slender-snouted, Nile, West African and dwarf crocodiles.
The slender-snouted crocodile (M. cataphractus) was thought to be distributed across west Africa and into central Africa but the central African species has been separated as the Central African slender-snouted crocodile (M. leptorhynchus) based on studies in 2014 and 2018 that indicated that both were distinct species. The name cataphractus is retained for the West African species as that species was described first based on specimens from western Africa. The two species diverged about 6.5–7.5 mya, living in different river drainage zones that were geographically separated from each other by the Cameroon Line.
West African slender-snouted crocodile occurs widely in West Africa (Benin, Burkina Faso, southern Senegal, Gambia, Ghana, Guinea, Guinea-Bissau, Ivory Coast, Liberia, southern Mali, Nigeria, Sierra Leone, and Togo) and extends into Cameroon in Central Africa.
******
Wikipedia:
Sir Dawda Kairaba Jawara GCMG (16 May 1924 – 27 August 2019) was a Gambian politician who served as Prime Minister from 1962 to 1970, and then as the first President of the Gambia from 1970 to 1994.
Jawara was born in Barajally, MacCarthy Island Division, the son of Mamma Fatty and Almami Jawara. He was educated at the Methodist Boys' School in Bathurst and then attended Achimota College in Ghana. He trained as a veterinary surgeon at the University of Glasgow's School of Veterinary Medicine and then completed his training at the University of Liverpool. He returned to The Gambia in 1953 and married Augusta Mahoney, beginning work as a veterinary officer. He decided to enter politics and became secretary of the new People's Progressive Party (PPP) and was elected to the House of Representatives in the 1960 election. He became the leader of the PPP and then the country's first Prime Minister in 1962, only the second ever head of government following Pierre Sarr N'Jie's term as Chief Minister.
Under Jawara, The Gambia gained independence from the United Kingdom in 1965. He remained as Prime Minister and Elizabeth II remained as head of state as Queen of the Gambia. In 1970, The Gambia became a republic, with no monarchy, and Jawara was elected as its first President. The greatest challenge to Jawara's power came in 1981 when an attempted coup d'état took place and soldiers from neighbouring Senegal were forced to intervene, with 400 to 800 deaths reported by the end of the coup attempt. Following the coup attempt, Jawara and Senegalese President Abdou Diouf announced the creation of the Senegambia Confederation, but it collapsed in 1989.
Jawara continued to rule until 1994 when a coup d'état led by Yahya Jammeh seized power. Following this, he went into exile, but returned in 2002, and lived in retirement in The Gambia until his death.
Share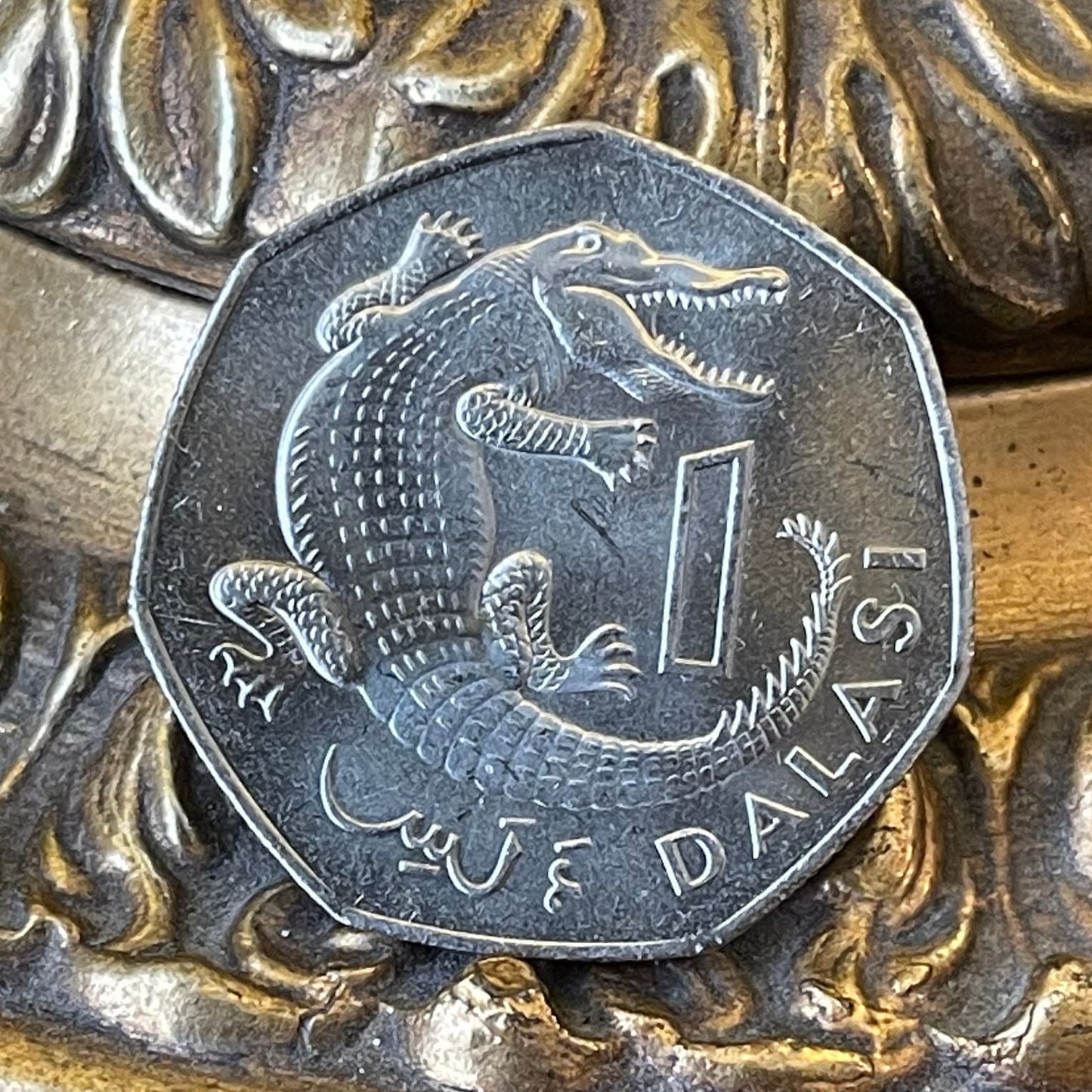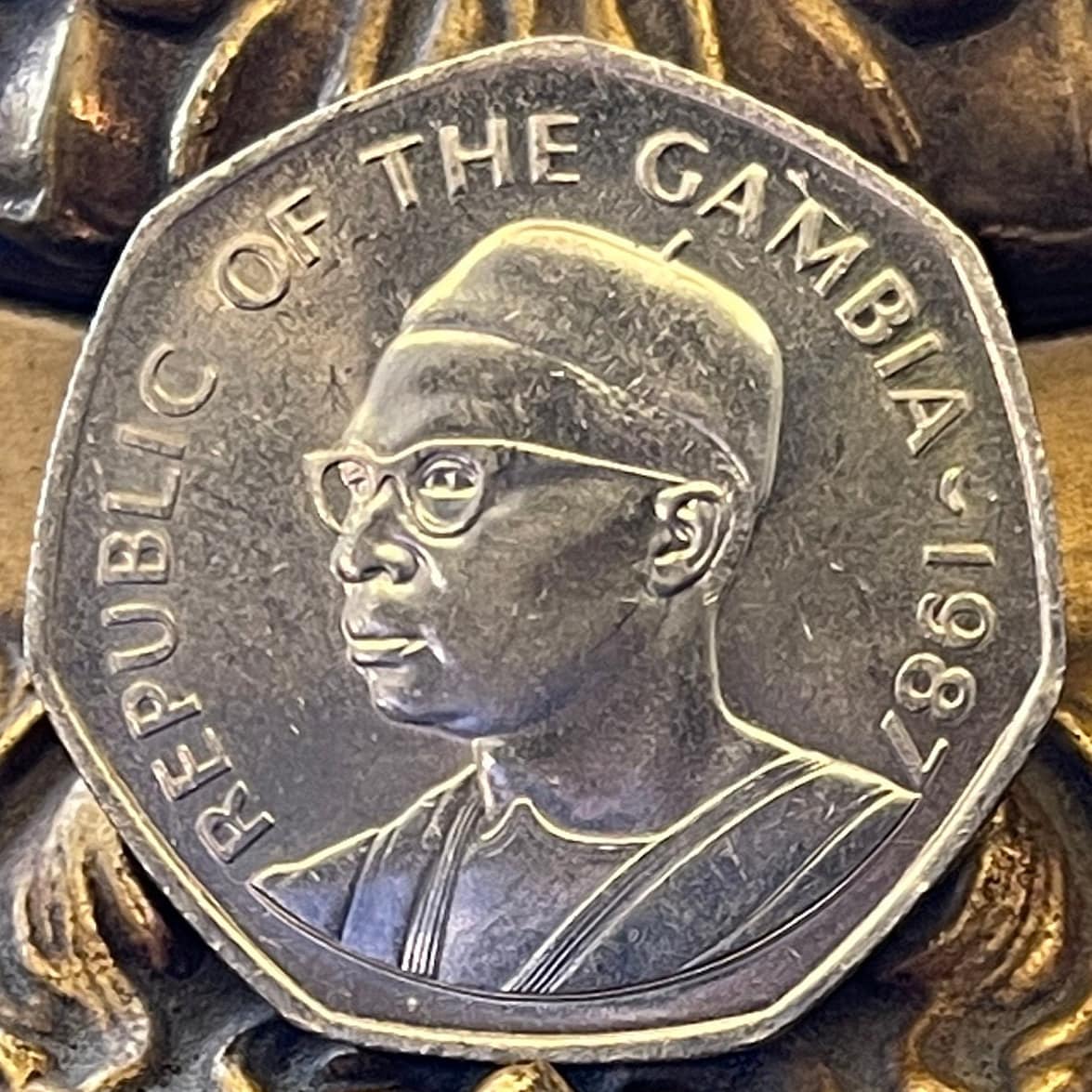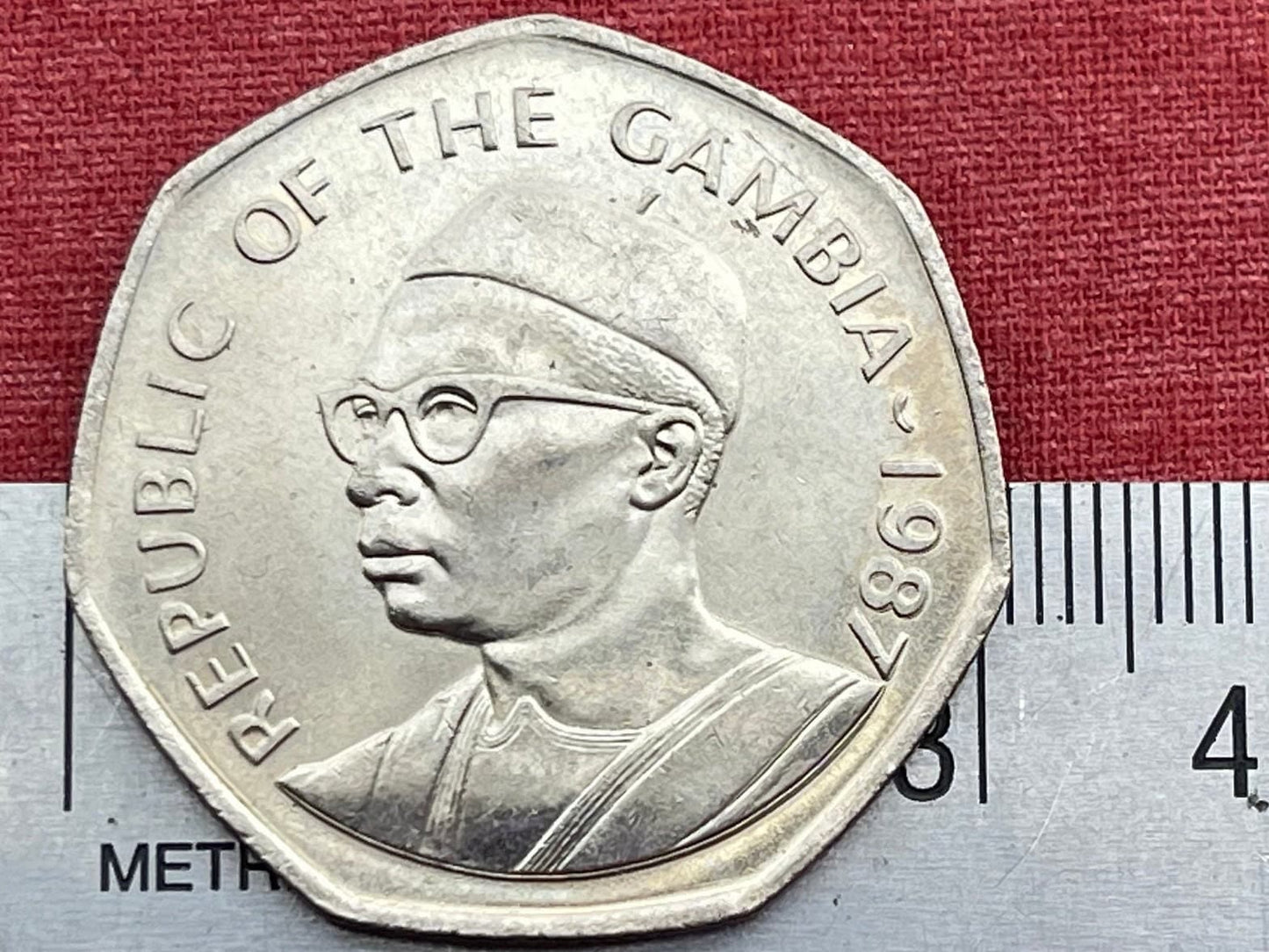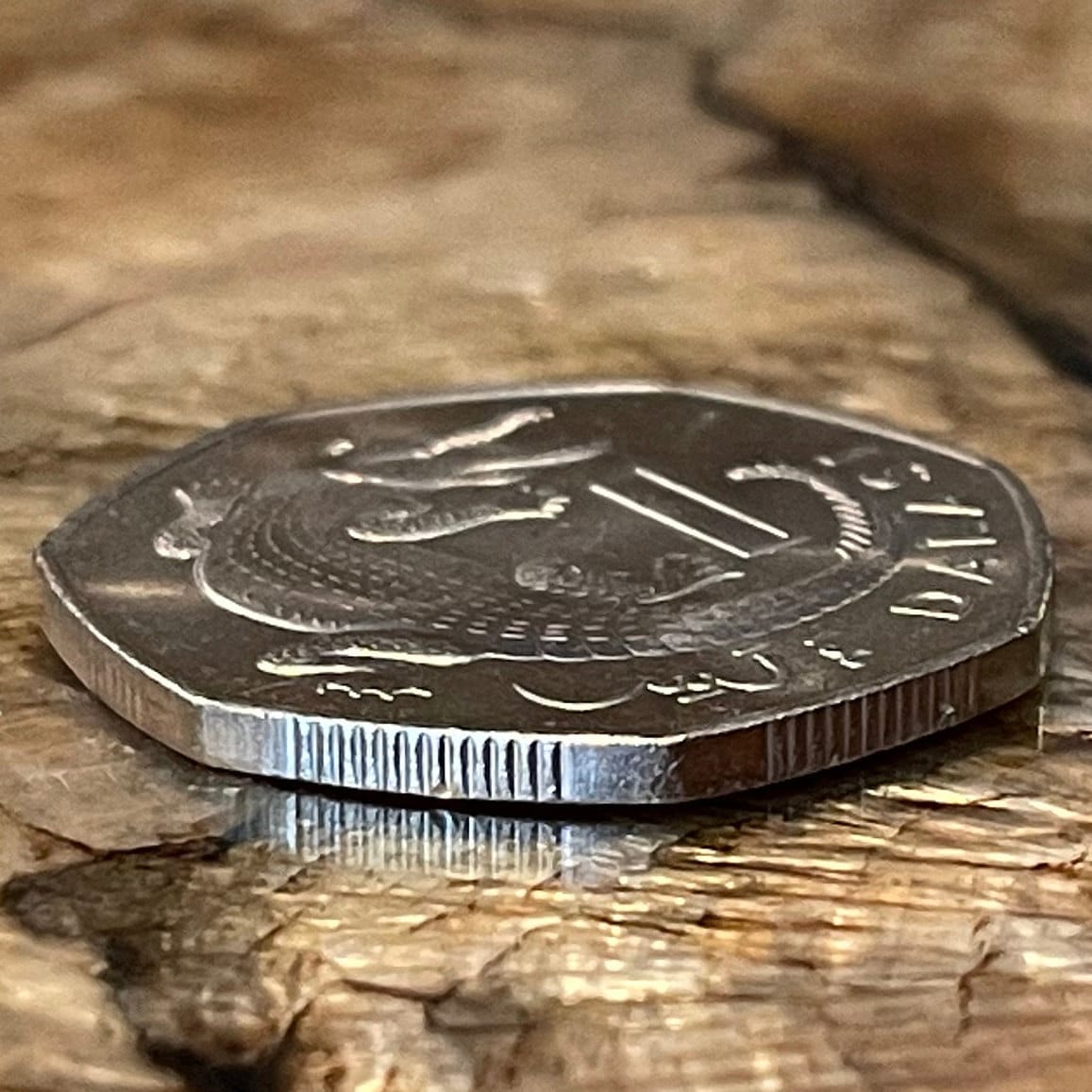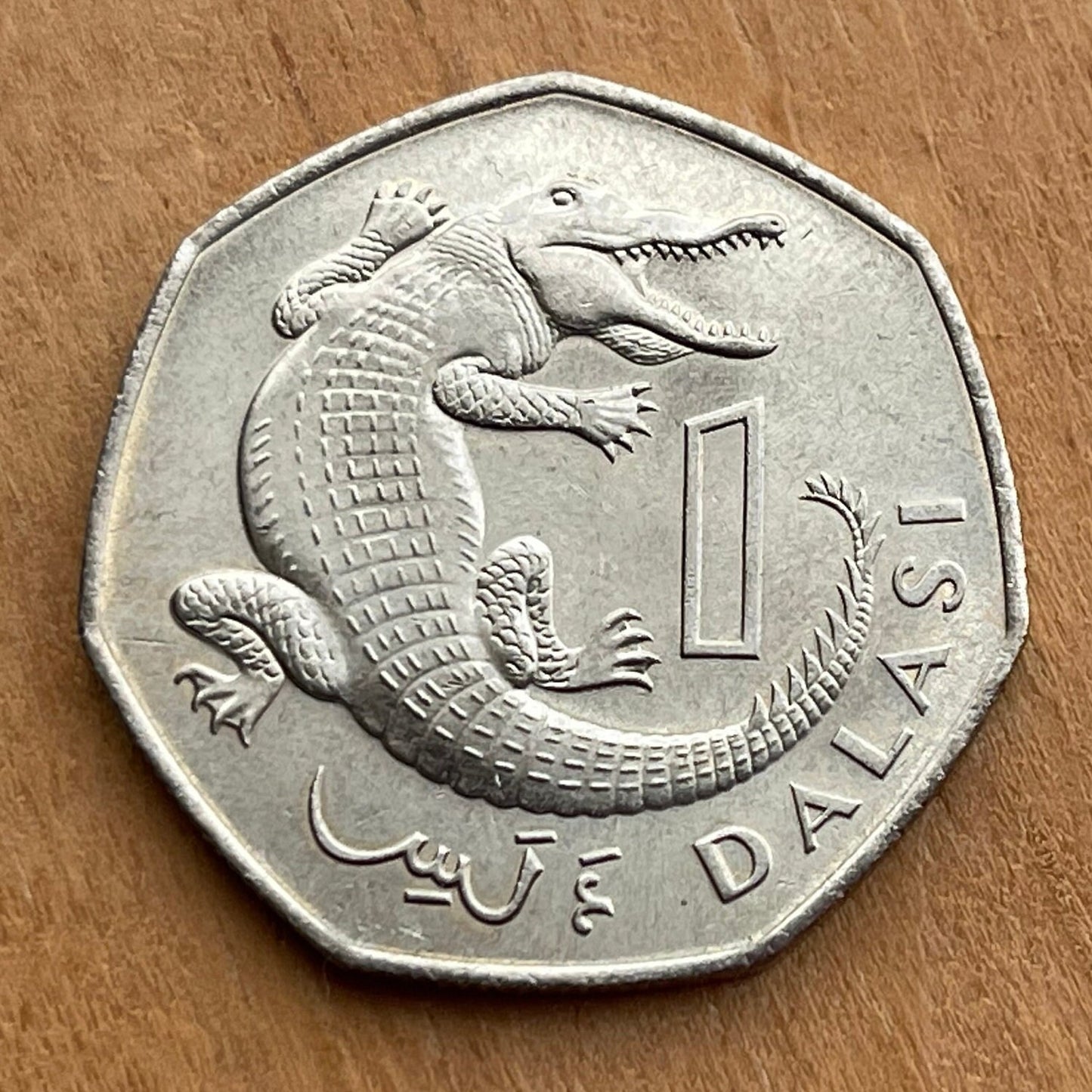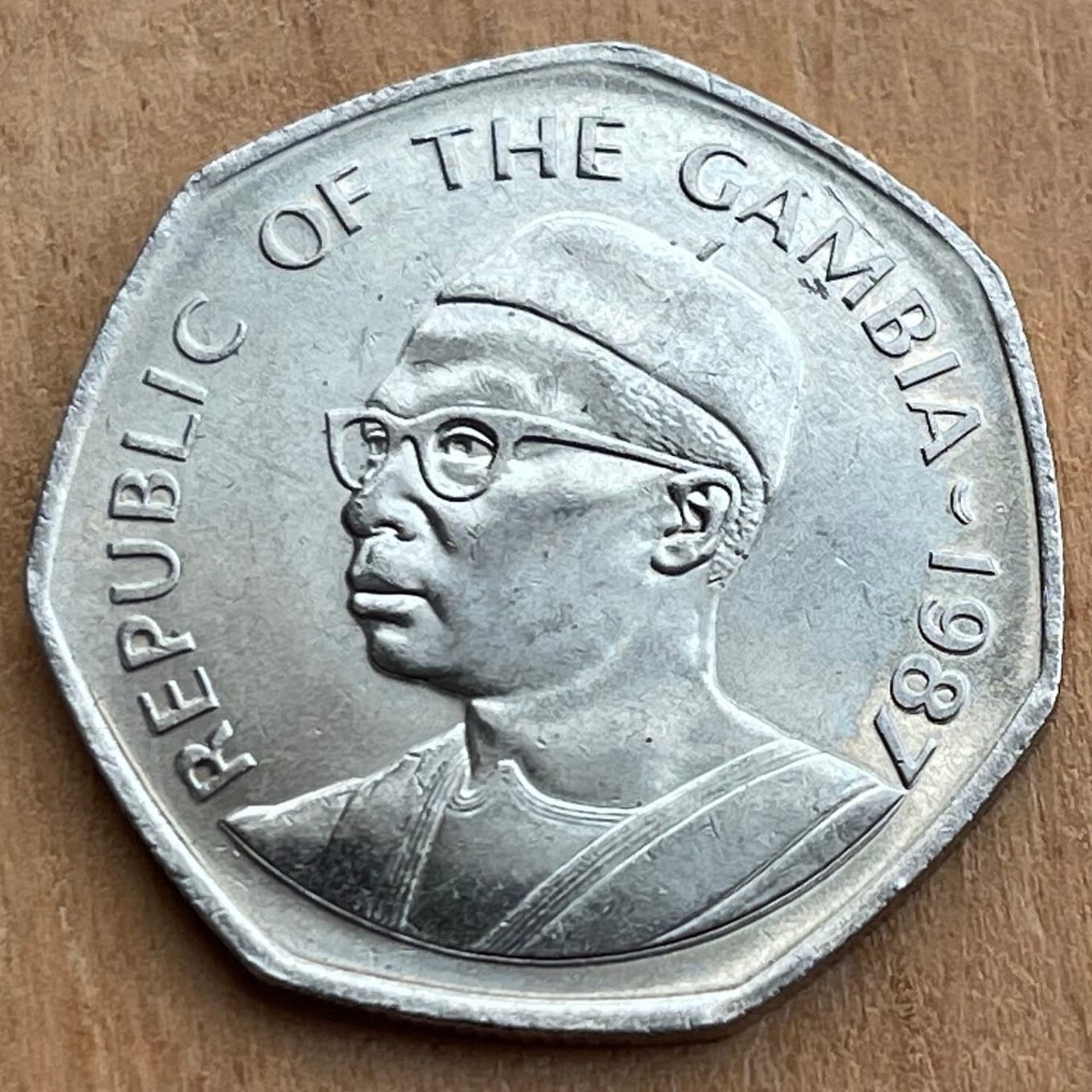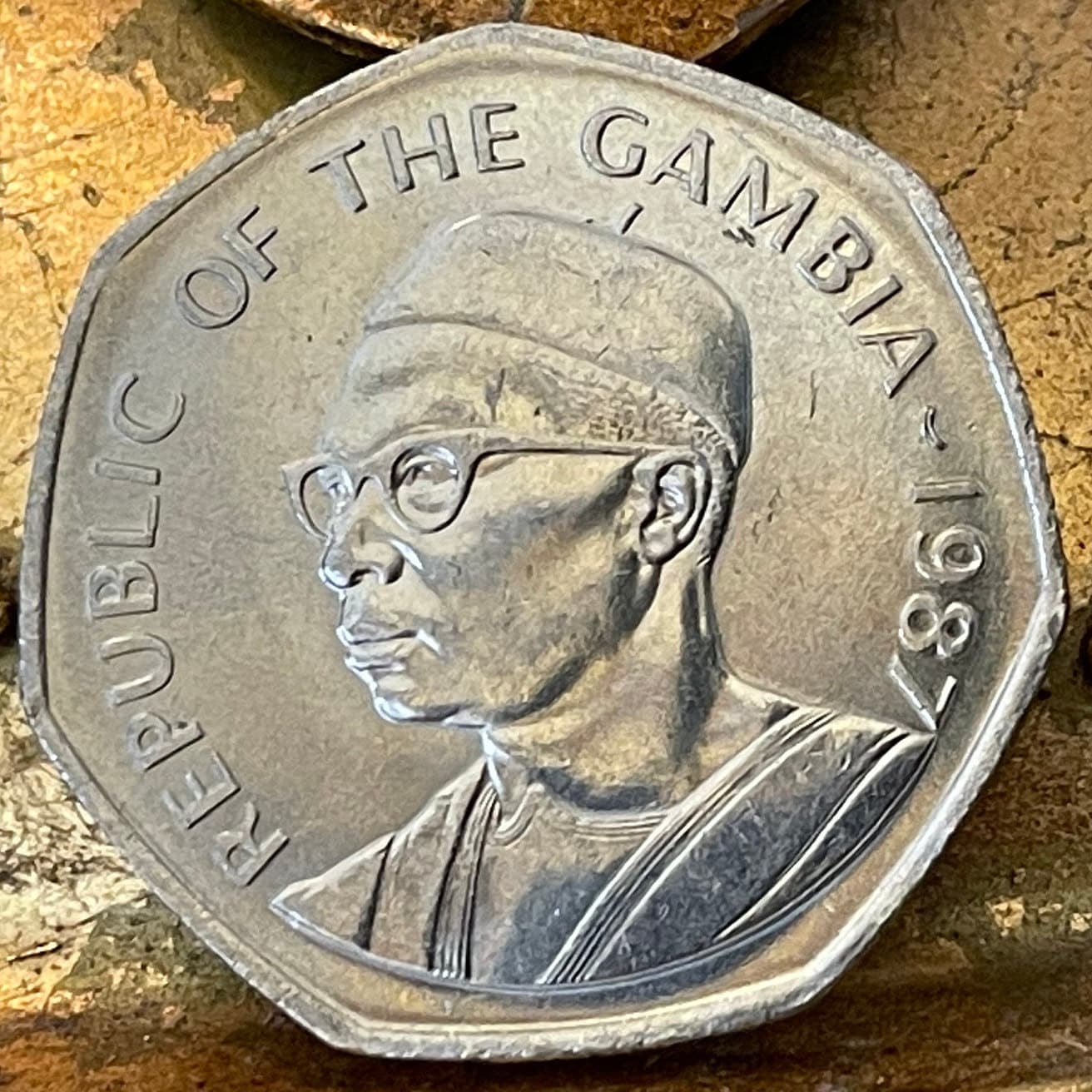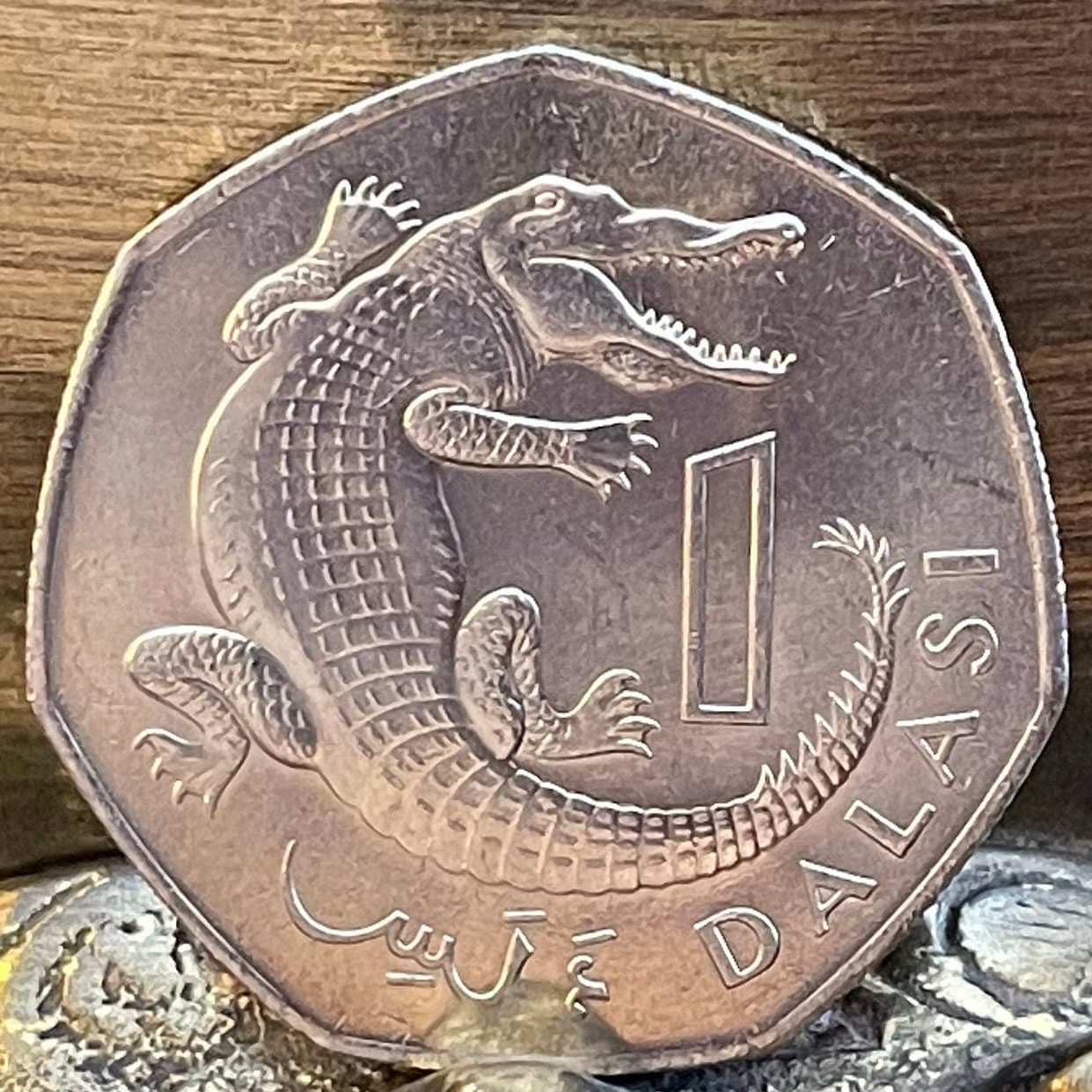 5 stars review from Mechio
5 stars review from Mechio
Beautiful coin, as described, fast shipp...
Beautiful coin, as described, fast shipping.
5 stars review from Vicki
5 stars review from Vicki