White Stork 1 Euro Cent Slovenia Authentic Coin Money for Jewelry and Craft Making
Regular price
Sale price
$2.33 USD
Unit price
per
White Stork 1 Euro Cent Slovenia Authentic Coin Money for Jewelry and Craft Making (Baby Shower) (Pregnancy Gift)
Obverse: A stork, a motif taken from the former 20 Tolar coin encircled by the twelve stars of Europe around the rim alternated with the letters of the country name
Lettering:
S L O V E N I J A
Translation: Slovenia
Reverse: A globe, next to the face value, shows Europe in relation to Africa and Asia.
Lettering: 1 EURO CENT
The white stork (Ciconia cicconia), or beli štrk in Slovene. Country people consider it a sign of luck and honour for a pair to nest on their rooftop. The storks arrive in spring and spend the warm summer months here.
Features
Issuer Slovenia
Period Republic (1991-date)
Type Standard circulation coin
Years 2007-2022
Value 1 Euro Cent
0.01 EUR = USD 0.011
Currency Euro (2007-date)
Composition Copper plated steel
Weight 2.3 g
Diameter 16.25 mm
Thickness 1.67 mm
Shape Round
Technique Milled
Orientation Medal alignment ↑↑
Number N# 236
References KM# 68, Schön# 73
WIkipedia:
The white stork (Ciconia ciconia) is a large bird in the stork family, Ciconiidae. Its plumage is mainly white, with black on the bird's wings. Adults have long red legs and long pointed red beaks, and measure on average 100–115 cm (39–45 in) from beak tip to end of tail, with a 155–215 cm (61–85 in) wingspan. The two subspecies, which differ slightly in size, breed in Europe (north to Finland), northwestern Africa, southwestern Asia (east to southern Kazakhstan) and southern Africa. The white stork is a long-distance migrant, wintering in Africa from tropical Sub-Saharan Africa to as far south as South Africa, or on the Indian subcontinent. When migrating between Europe and Africa, it avoids crossing the Mediterranean Sea and detours via the Levant in the east or the Strait of Gibraltar in the west, because the air thermals on which it depends for soaring do not form over water.
Storks and delivery of babies
According to European folklore, the stork is responsible for bringing babies to new parents. The legend is very ancient, but was popularised by a 19th-century Hans Christian Andersen story called "The Storks". German folklore held that storks found babies in caves or marshes and brought them to households in a basket on their backs or held in their beaks. These caves contained adebarsteine or "stork stones". The babies would then be given to the mother or dropped down the chimney. Households would notify when they wanted children by placing sweets for the stork on the window sill.[133] From there the folklore has spread around the world to the Philippines and countries in South America. Birthmarks on the back of the head of newborn baby, nevus flammeus nuchae, are sometimes referred to as stork-bite.
In Slavic mythology and pagan religion, storks were thought to carry unborn souls from Vyraj to Earth in spring and summer. This belief still persists in the modern folk culture of many Slavic countries, in the simplified child story that "storks bring children into the world". Storks were seen by Early Slavs as bringing luck, and killing one would bring misfortune. A long-term study that showed a spurious correlation between the numbers of stork nests and human births is widely used in the teaching of basic statistics as an example to highlight that correlation does not necessarily indicate causation. The child-bringing myth has appeared in different forms in history. Children of African American slaves were sometimes told that white babies were brought by storks, while black babies were born from buzzard eggs.
Psychoanalyst Marvin Margolis suggests the enduring nature of the stork fable of the newborn is linked to its addressing a psychological need, in that it allays the discomfort of discussing sex and procreation with children. Birds have long been associated with the maternal symbols from pagan goddesses such as Juno to the Holy Ghost, and the stork may have been chosen for its white plumage (depicting purity), size (in that it is big enough to carry an infant), and flight at high altitude (likened to flying between Earth and Heaven). The fable and its relation to the internal world of the child have been discussed by Sigmund Freud and Carl Jung. In fact, Jung recalled being told the story himself upon the birth of his own sister. The traditional link with the newborn continues with their use in advertising for such products as nappies and baby announcements.
There were negative aspects to stork folklore as well; a Polish folk tale relates how God made the stork's plumage white, while the Devil gave it black wings, imbuing it with both good and evil impulses. They were also associated with handicapped or stillborn babies in Germany, explained as the stork having dropped the baby en route to the household, or as revenge or punishment for past wrongdoing. A mother who was confined to bed around the time of childbirth was said to have been "bitten" by the stork. In Denmark, storks were said to toss a nestling off the nest and then an egg in successive years. In medieval England, storks were also associated with adultery, possibly inspired by their courtship rituals. Their preening and posture saw them linked with the attribute of self-conceit.
Share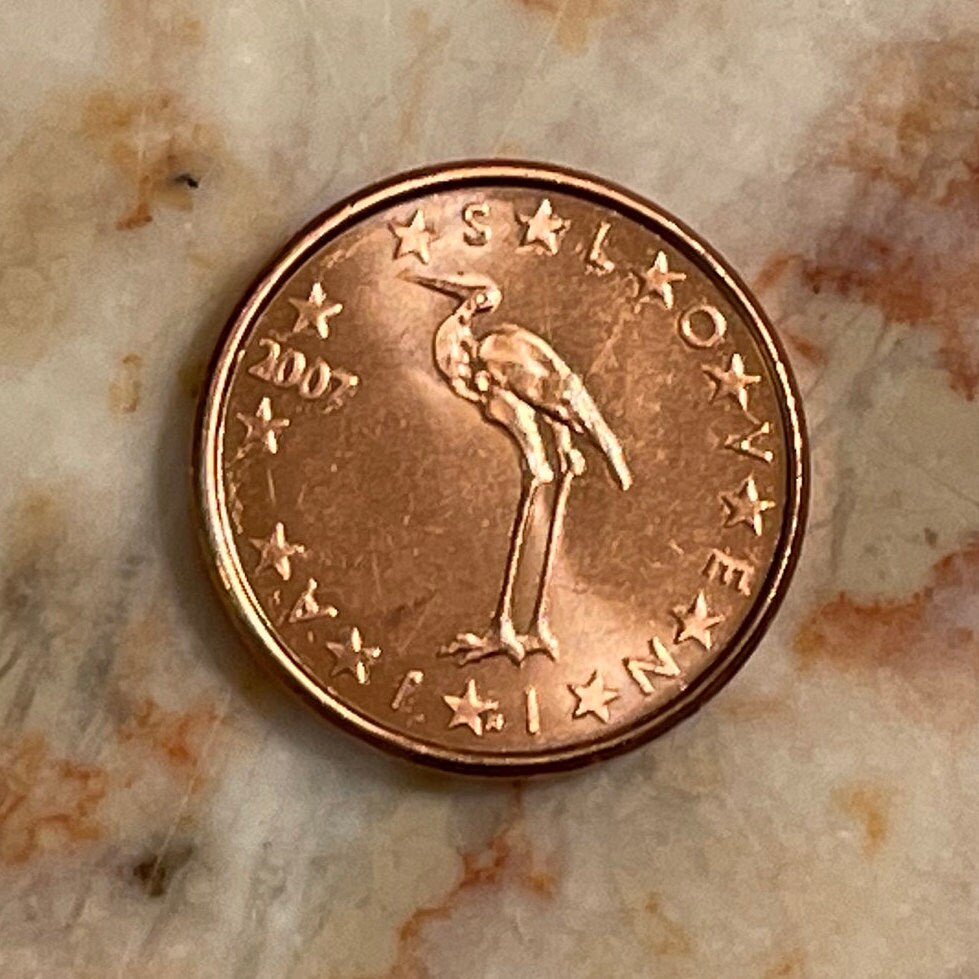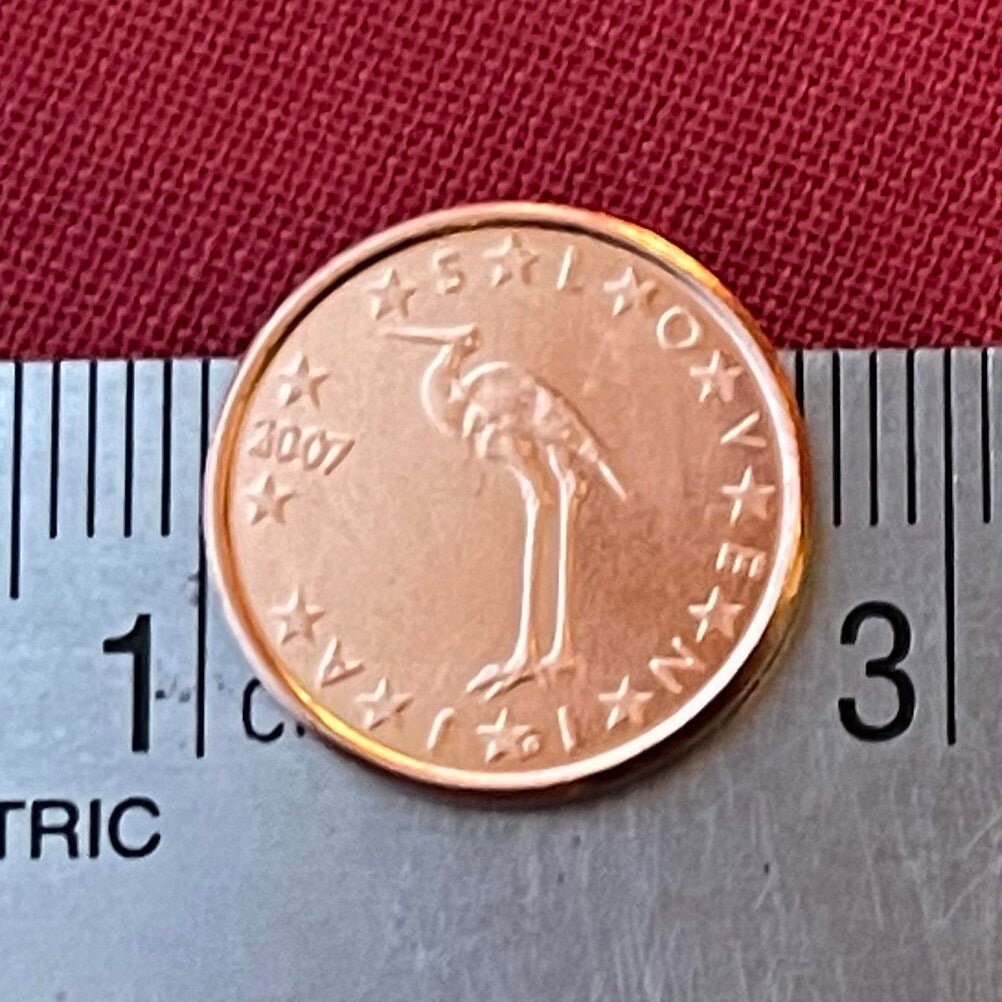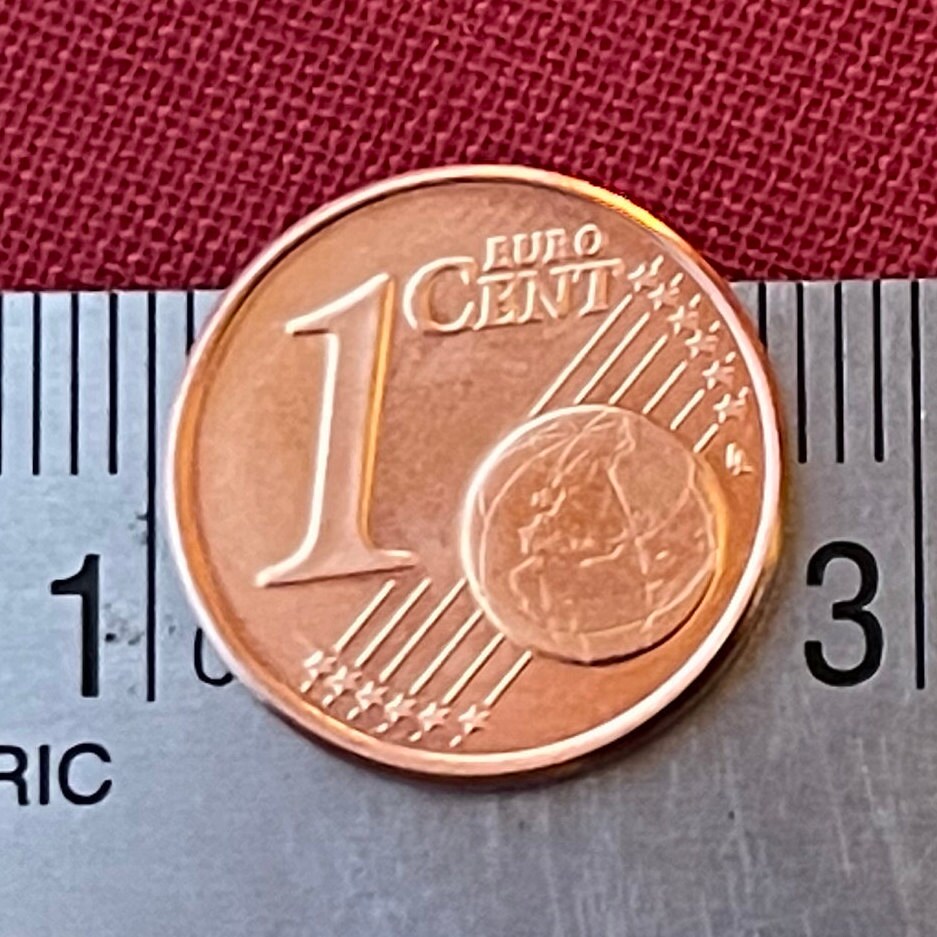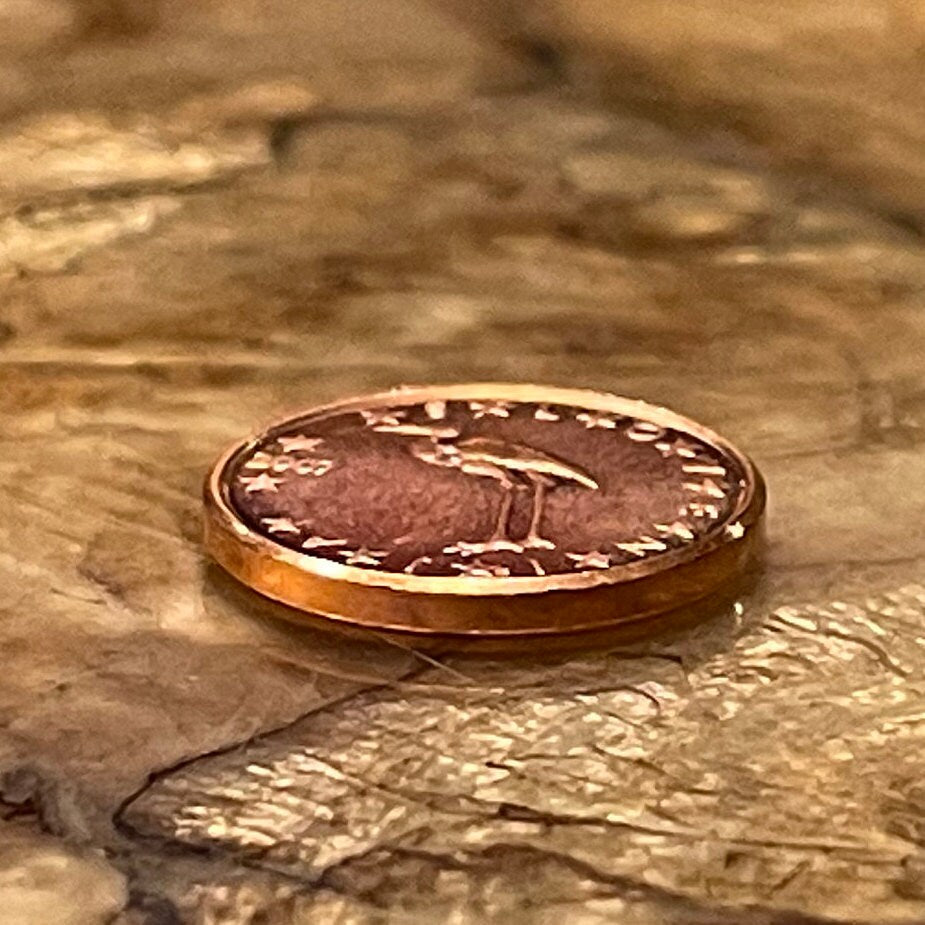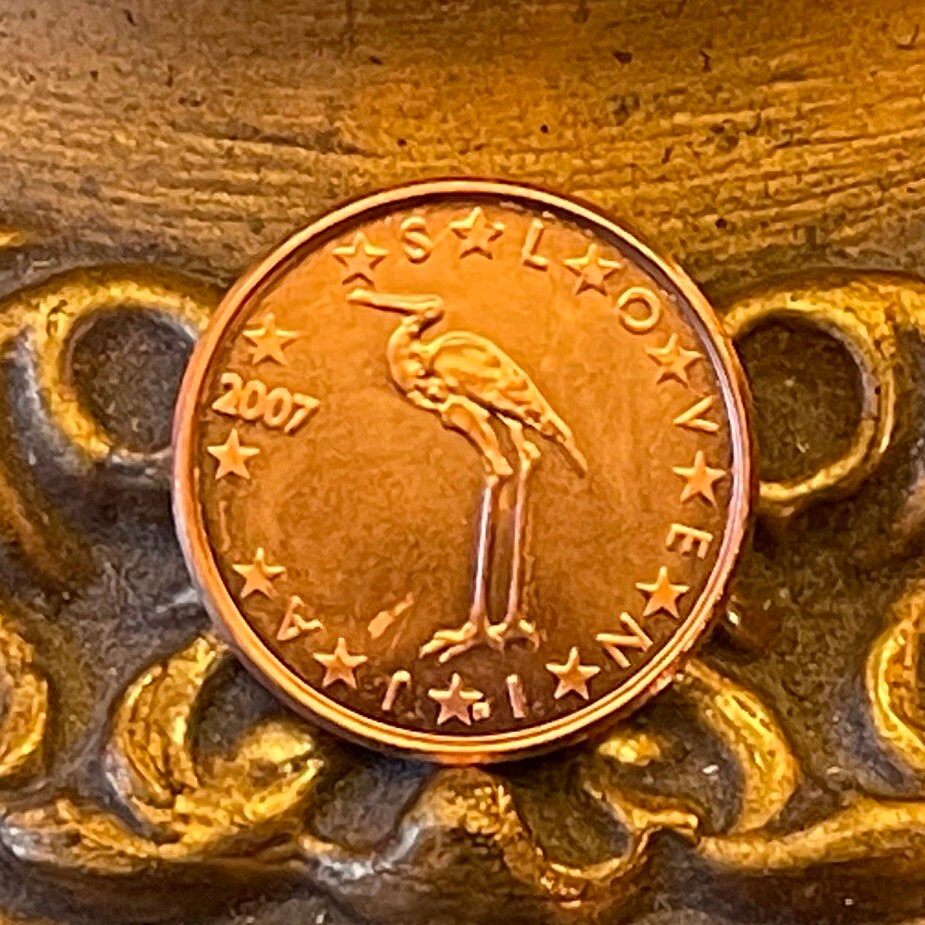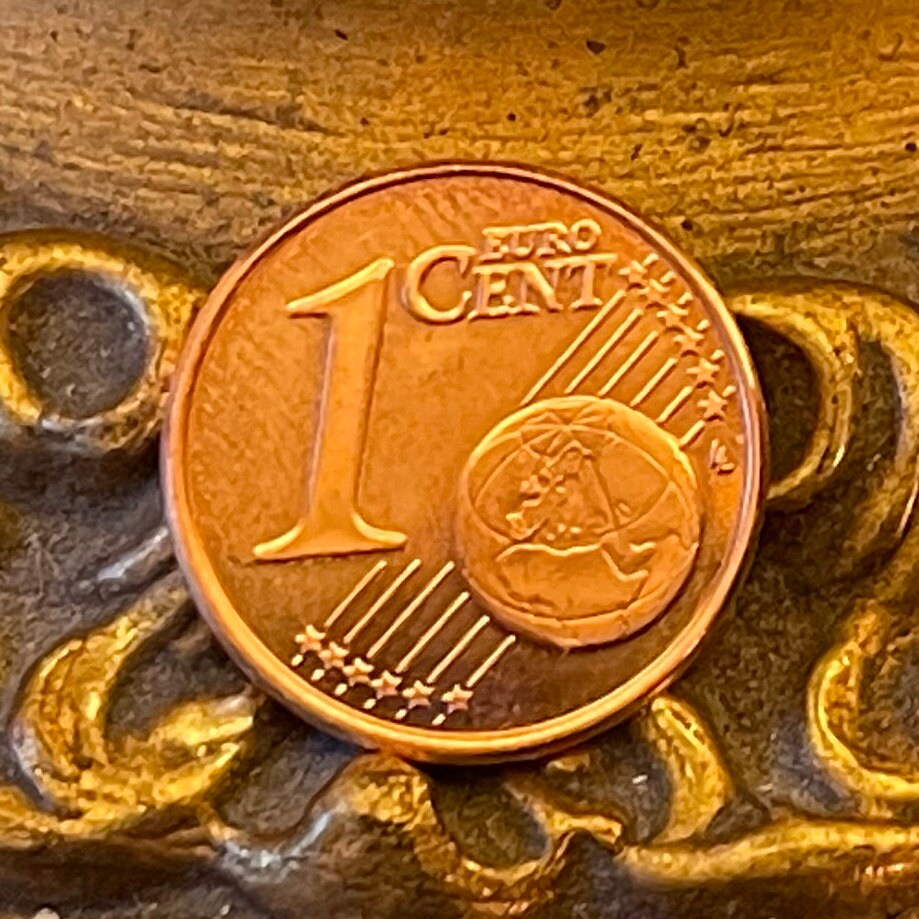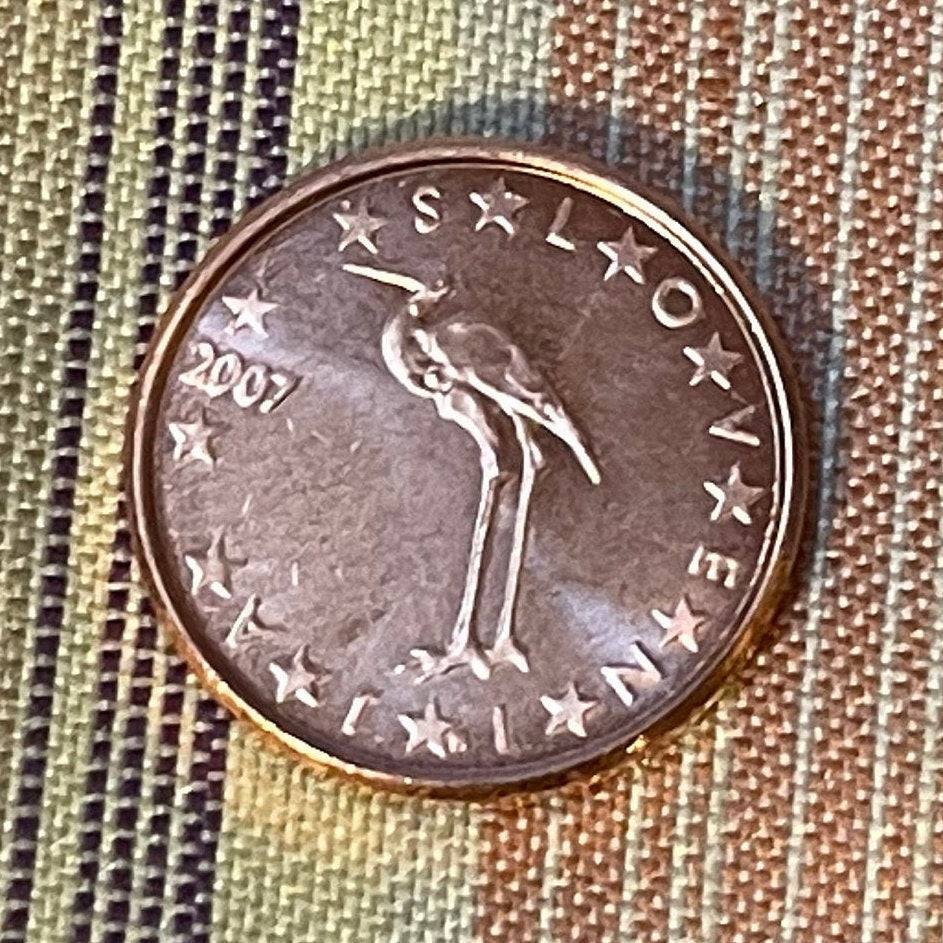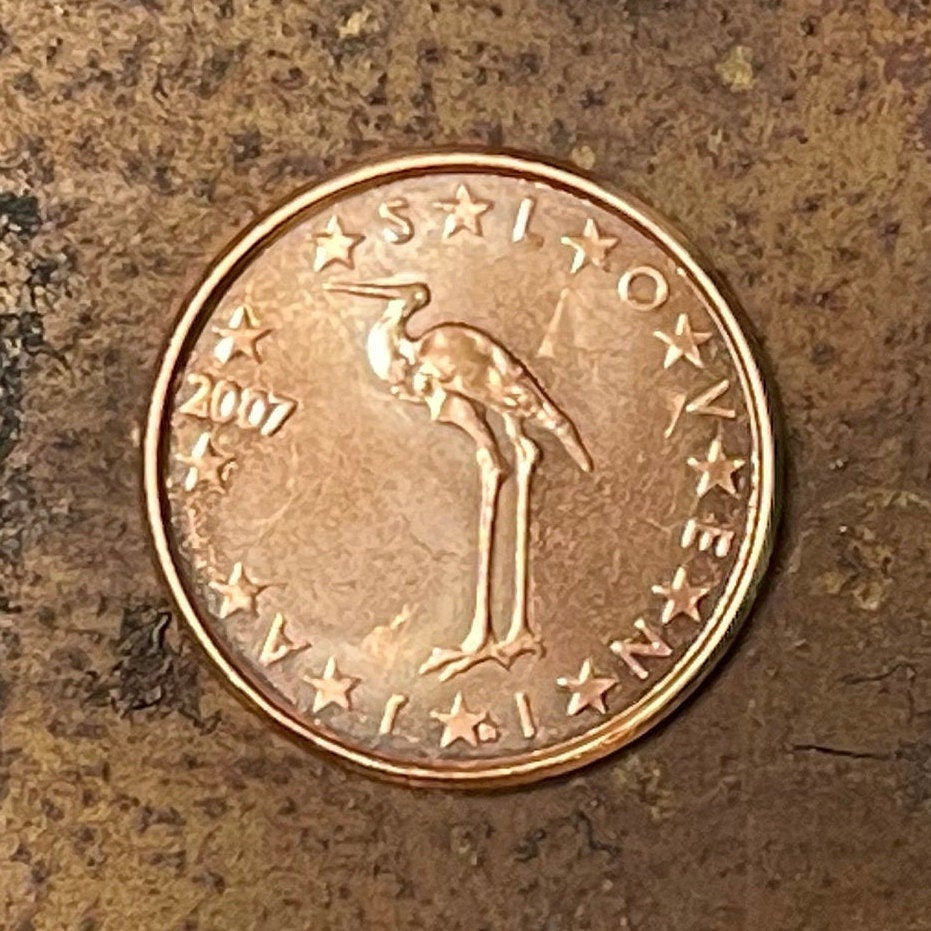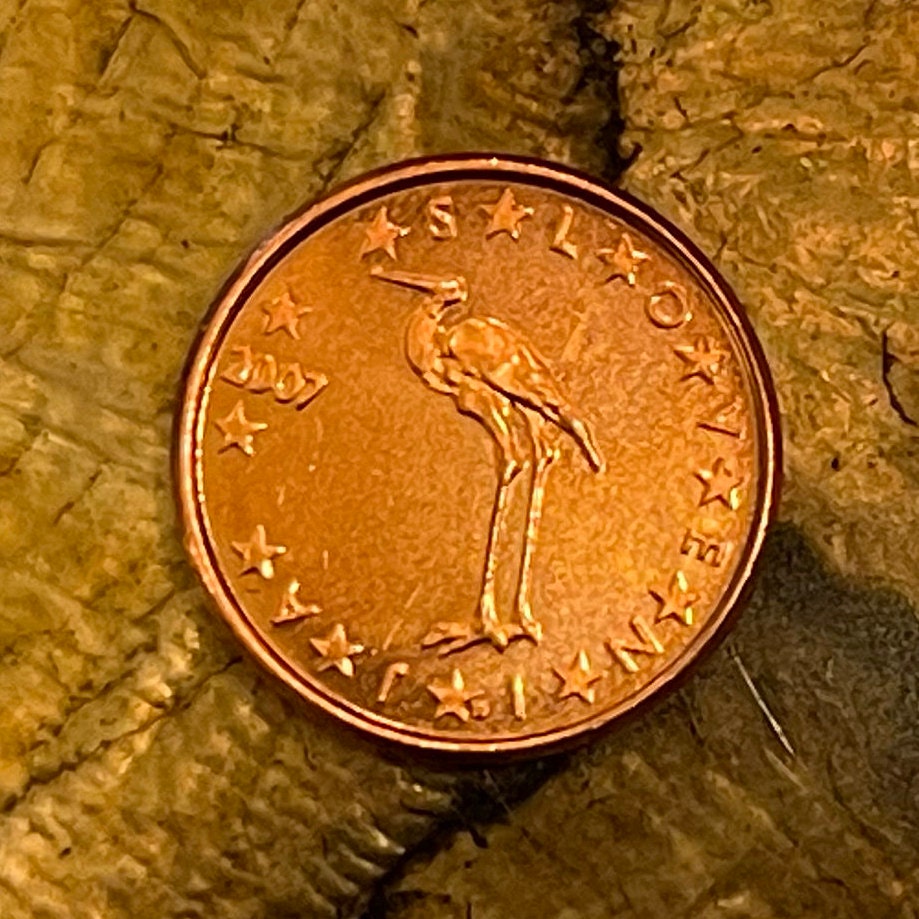 5 stars review from Ellen
5 stars review from Ellen
Just got my stork coins today. I am so hap...
Just got my stork coins today. I am so happy with them! I am going to use these at my daughter's shower as a floral embellishment. The owner was so helpful when my coins did not arrive. She immediately sent me another set. Great to work with. Thank you
What a beautifully detailed coin. I purcha...
What a beautifully detailed coin. I purchased a number of Slovenian items from this shop, and all are very good quality.
This is a nice little coin in great condit...
This is a nice little coin in great condition.