Year of the Dragon 1 Dollar Liberia Authentic Coin Money for Jewelry (Palm Tree at Beach) (Freedom Ship) (Millenium) (2000) (Millennials)
Regular price
Sale price
$8.25 USD
Unit price
per
Year of the Dragon 1 Dollar Liberia Authentic Coin Money for Jewelry and Craft Making (Palm Tree at Beach) (Freedom Ship)
Commemorative issue: Millennium - Year of the Dragon
Reverse: Dragon
Lettering: YEAR OF THE DRAGON
Obverse: Coat of Arms
Lettering:
MILLENNIUM
REPUBLIC OF LIBERIA
THE LOVE OF LIBERTY BROUGHT US HERE
REPUBLIC OF LIBERIA
· 2000 ·
Features
Issuer Liberia
Period Republic (1847-date)
Type Non-circulating coin
Year 2000
Value 1 Dollar
1 LRD = USD 0.0066
Currency Dollar (1943-date)
Composition Copper-nickel
Weight 5.5 g
Diameter 24.9 mm
Thickness 1.4 mm
Shape Round
Technique Milled
Orientation Medal alignment ↑↑
Number N# 14028
References KM# 612
Wikipedia:
.... According to the 2009 Standard Catalog of World Coins, numerous commemorative coins (featuring U.S. Presidents, dinosaurs, Chinese Lunar-Zodiac animals, etc.) in denominations ranging from 1 to 2500 Dollars have been issued beginning in the 1970s through the present.
******
The coat of arms of Liberia consists of a shield containing a picture of a 19th-century ship arriving in Liberia. The ship represents the ships which brought the freed slaves from the United States to Liberia. Above the shield the national motto of Liberia appears on a scroll: The love of liberty brought us here, and below the shield another scroll contains the official name of the country, Republic of Liberia.
The plow and the shovel represent the dignity of labor and hard work through which the nation will prosper. The rising sun in the background represents the birth of a nation.
The palm tree, the nation's most versatile source of food, represents prosperity.
The white dove with a scroll represents the breath of peace.
According to David Kazanjian's article The Speculative Freedom of Colonial Liberia, the national device of Liberia was adopted at the 1847 constitutional convention
Share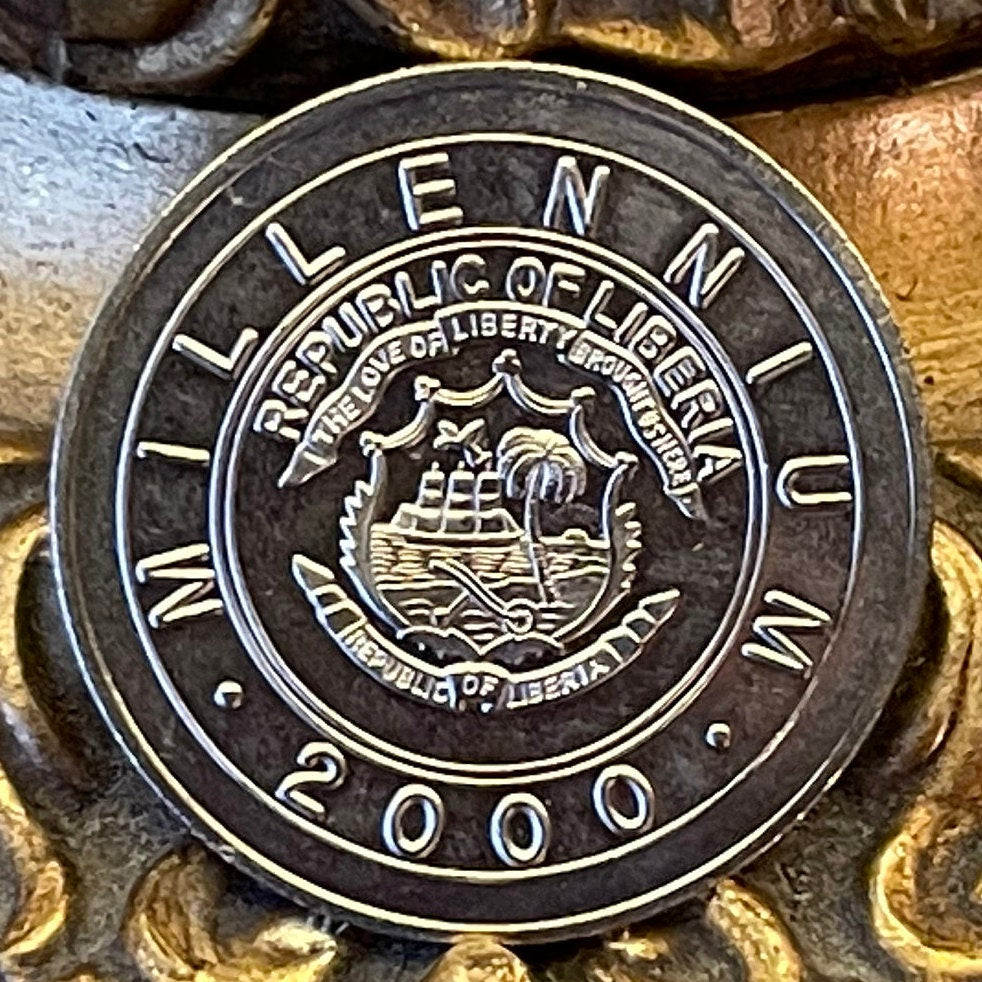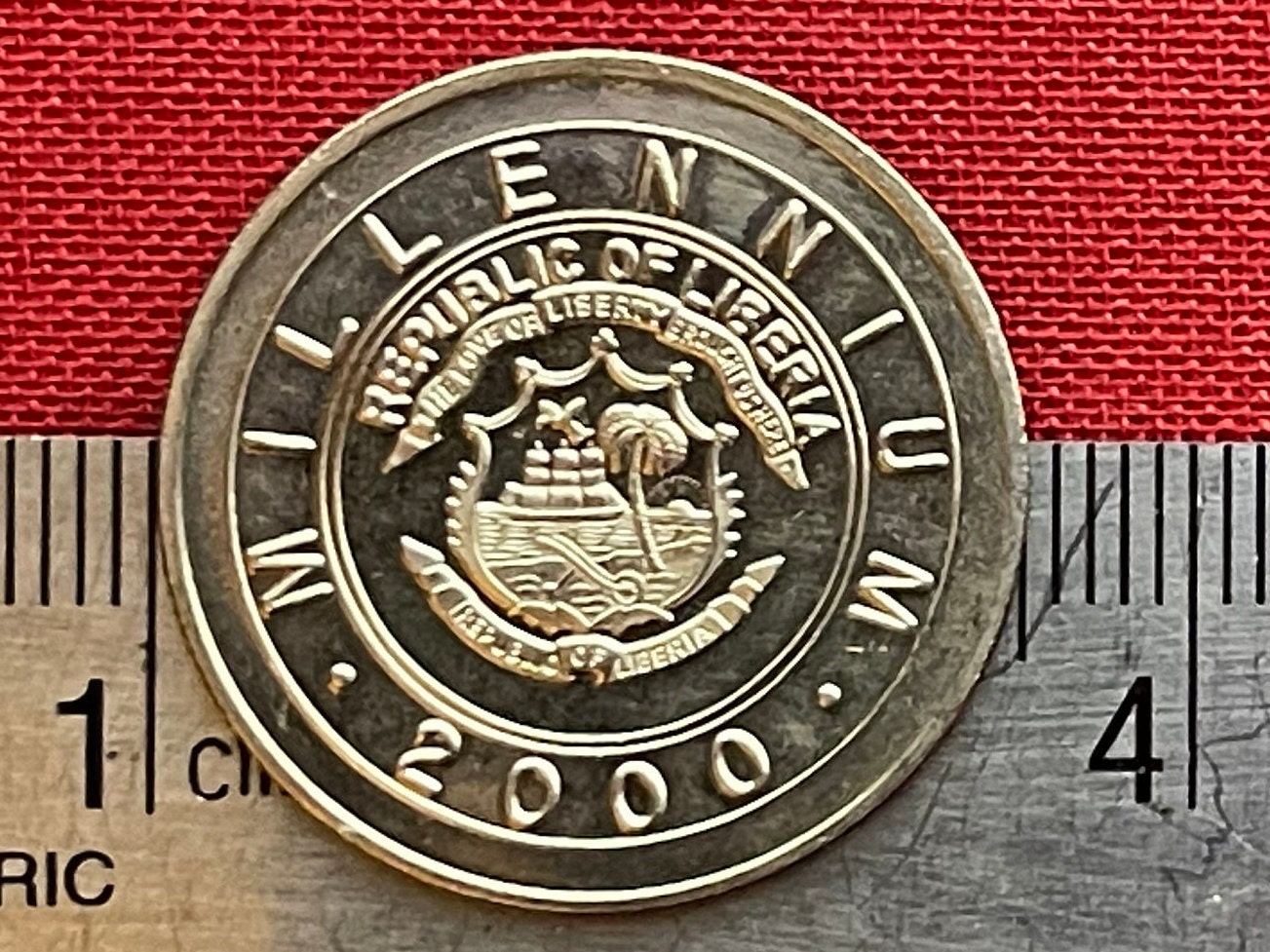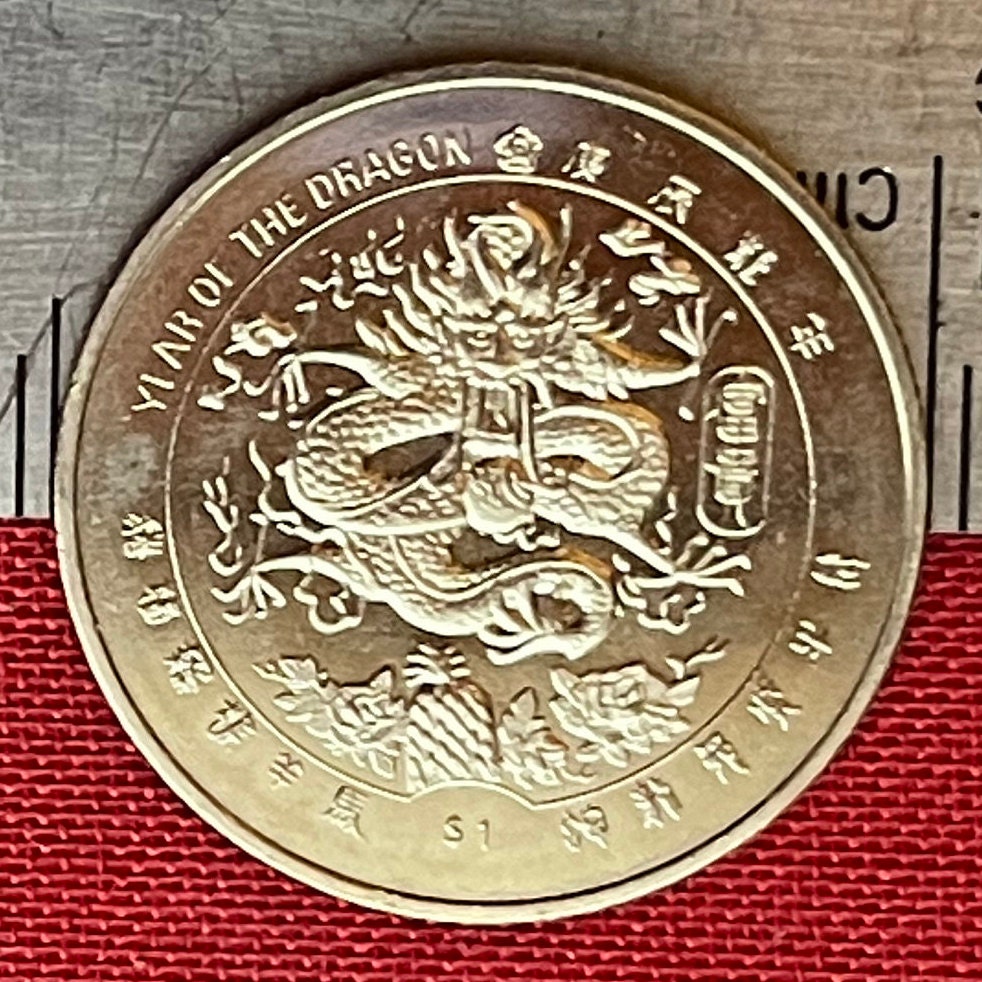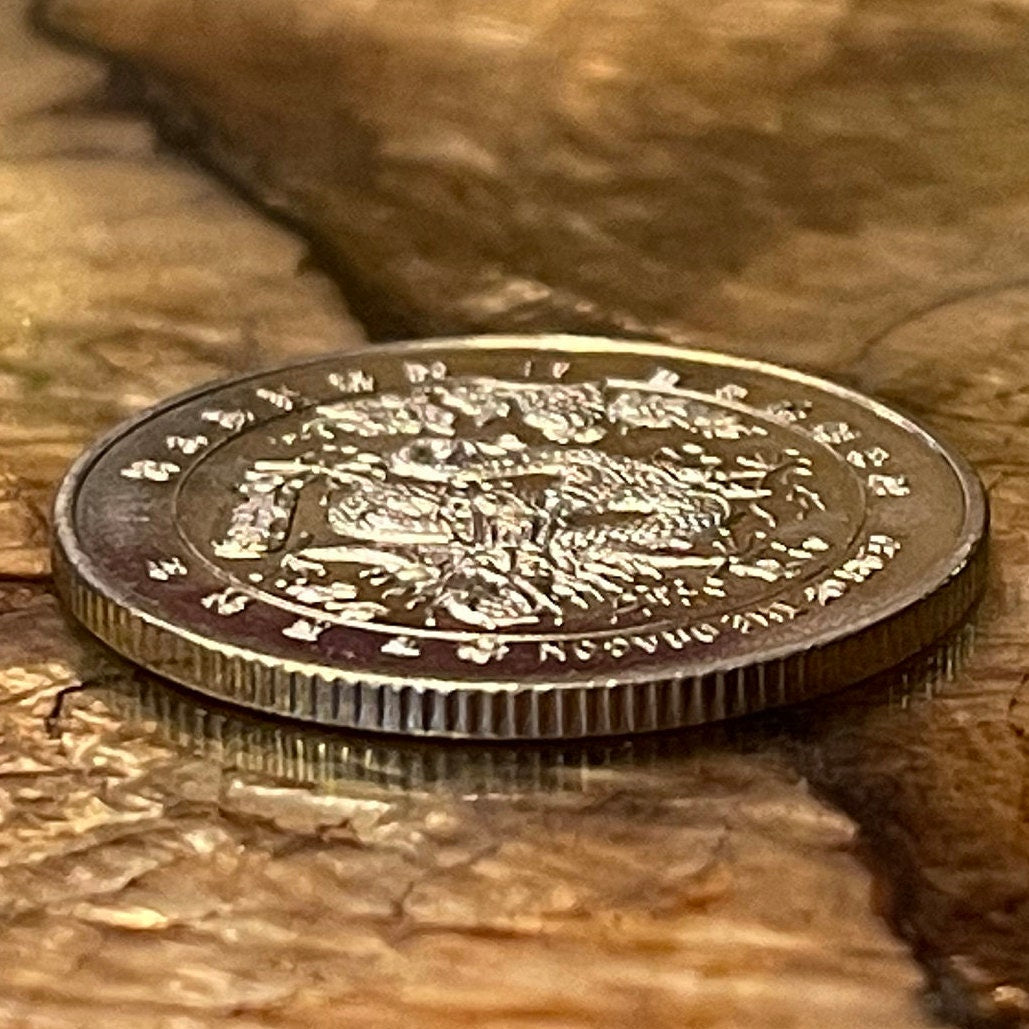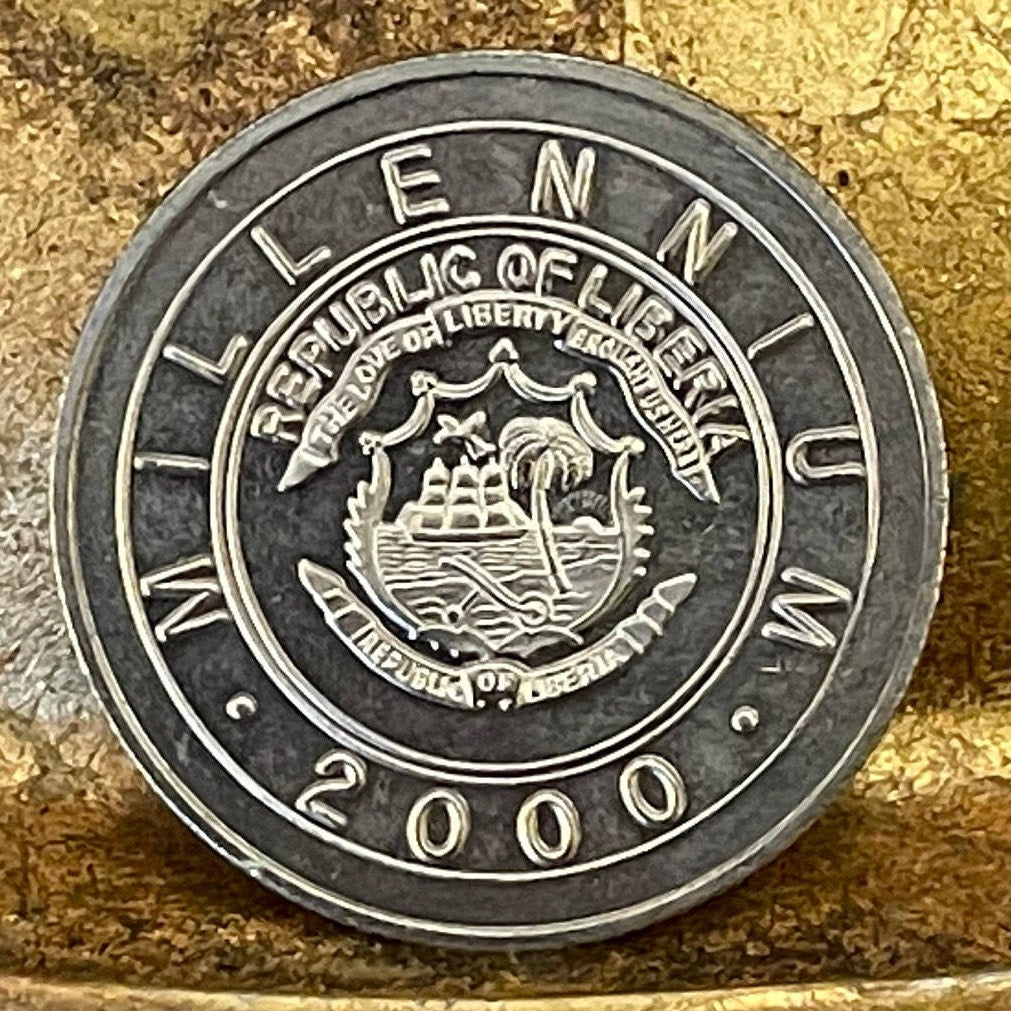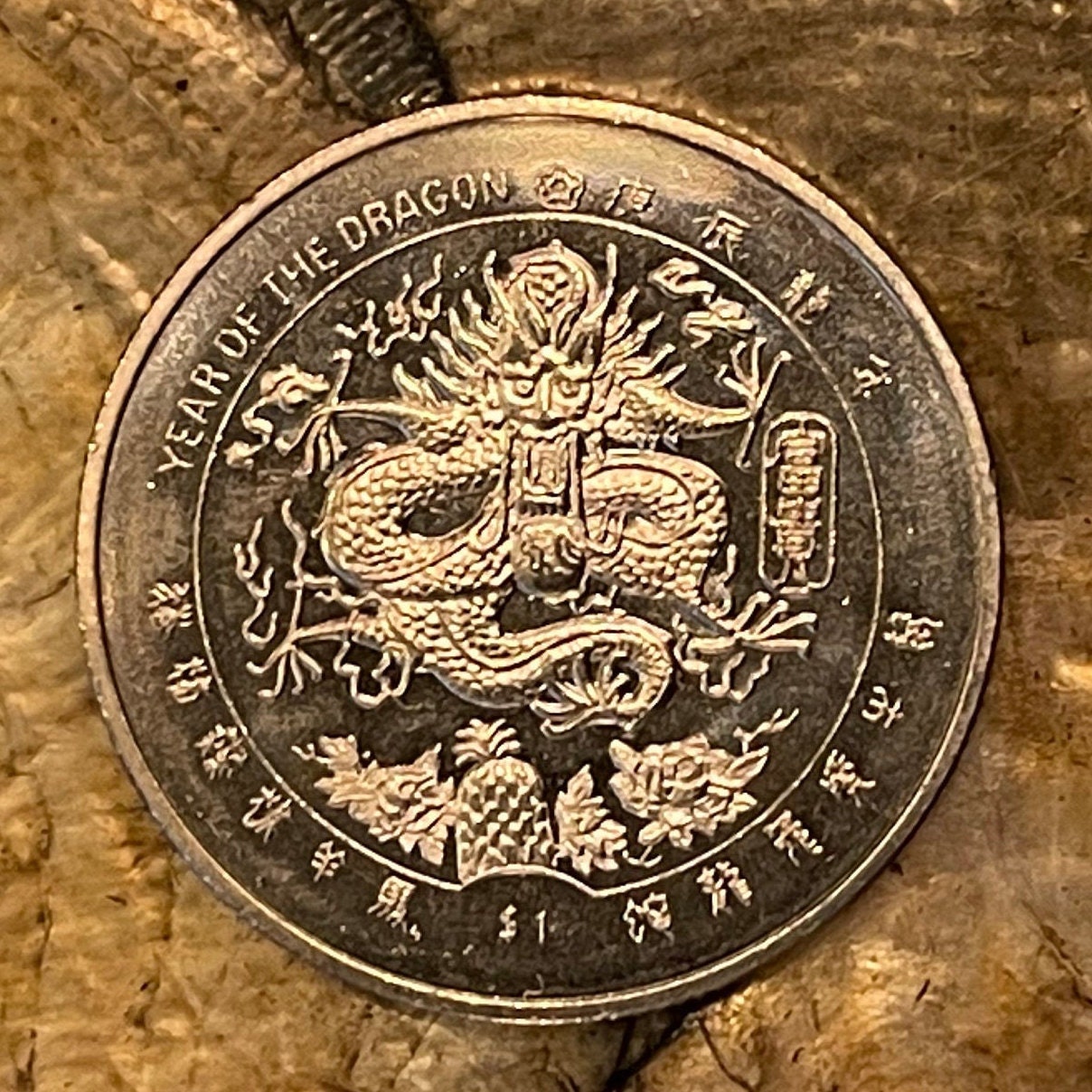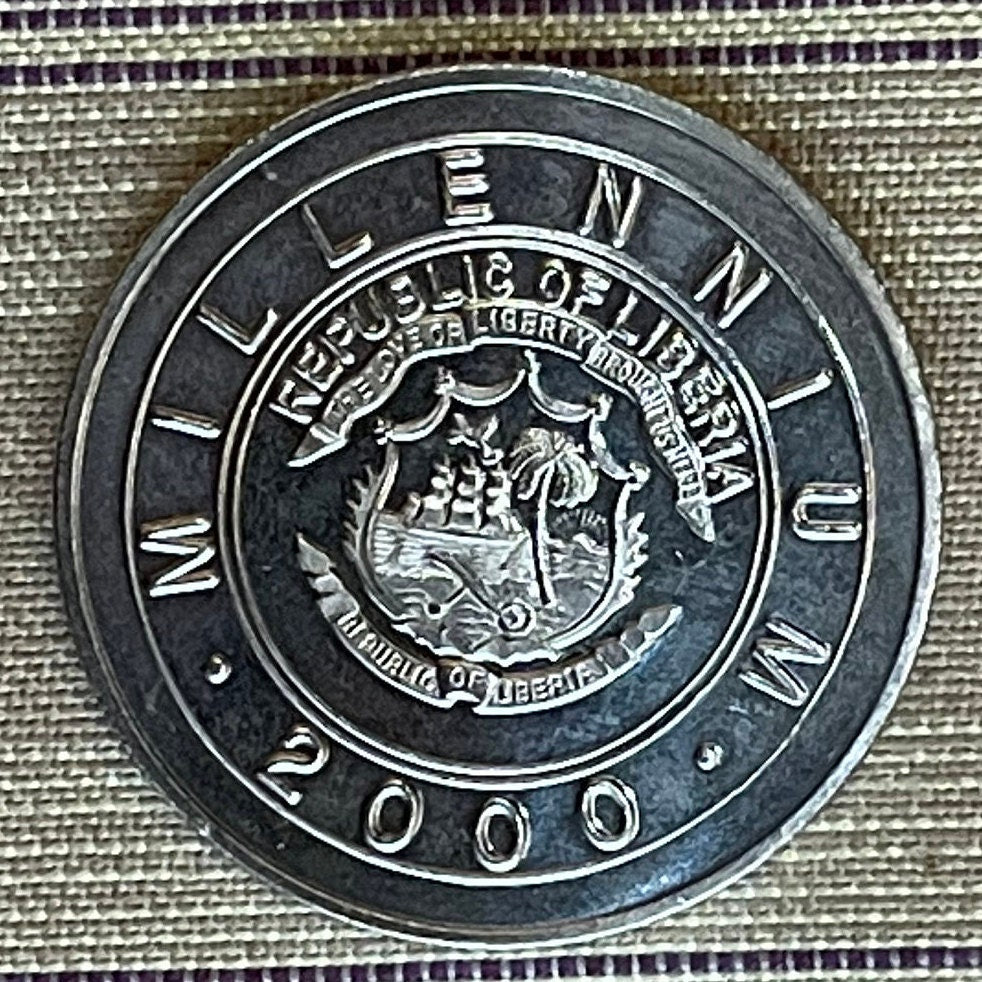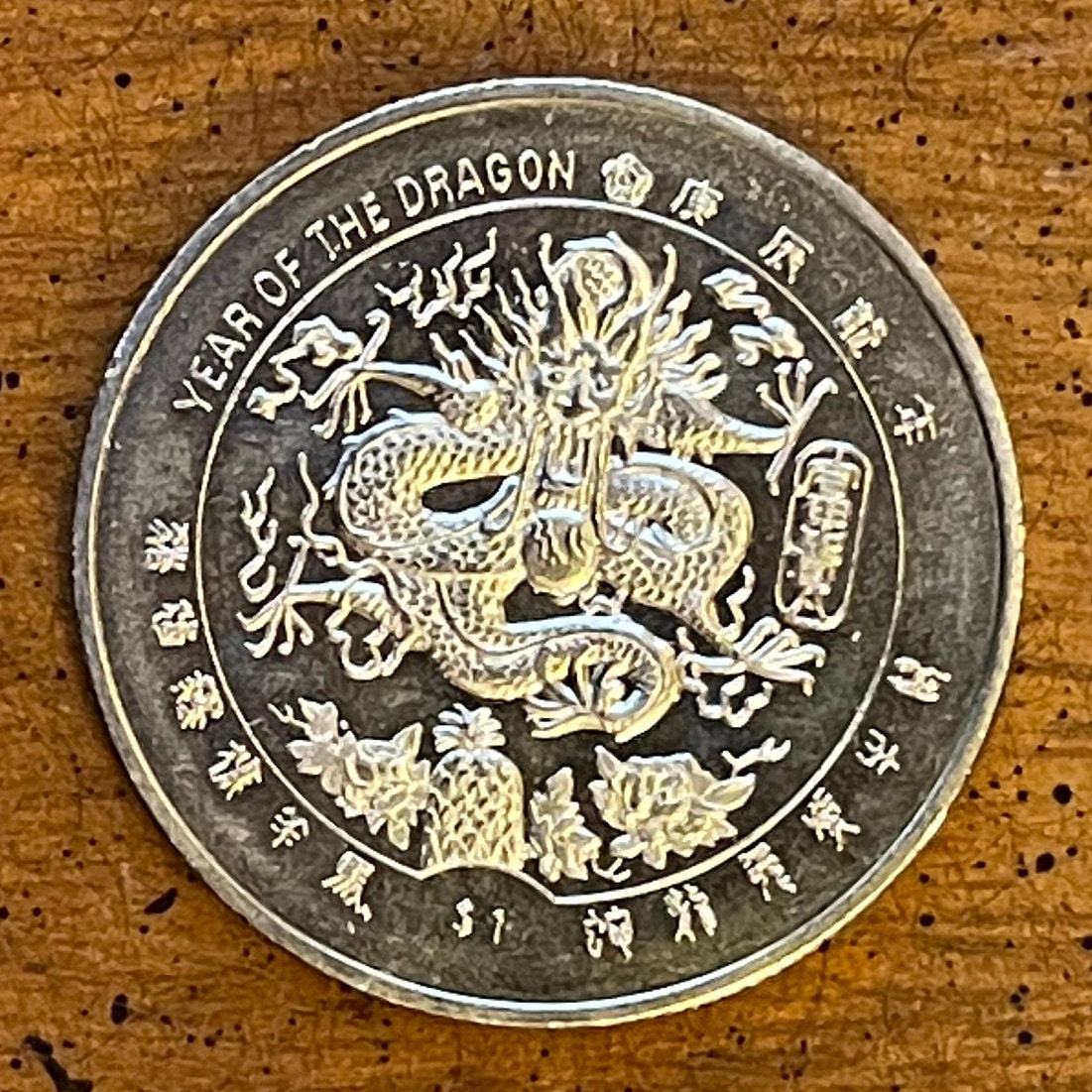 5 stars review from Sarah
5 stars review from Sarah
Great seller. Item just as described with...
Great seller. Item just as described with fast shipping.