Year of the Rabbit 10 Shillings Somalia Authentic Coin Money for Jewelry and Craft Making (Chinese Zodiac) (African Wild Hare)
Regular price
Sale price
$3.66 USD
Unit price
per
Year of the Rabbit 10 Shillings Somalia Authentic Coin Charm for Jewelry and Craft Making (Chinese Zodiac) (African Wild Hare)
Commemorative issue: Asian Astrology Series - Rabbit
Obverse: The coat of arms of Somalia, value below
Lettering: ·REPUBLIC OF SOMALIA·
SHILLINGS 10 SCELLINI
Reverse: Rabbit, date below
Lettering:
1903·1915·1927·1939·1951·1968·1975·1987·1999·2011
RABBIT
2000
Features
Issuer Somalia
Period Somali Republic (1991-date)
Type Non-circulating coin
Year 2000
Value 10 Shillings / Scellini
10 SOS = USD 0.017
Currency Shilling (1962-date)
Composition Nickel clad steel
Weight 4.82 g
Diameter 25 mm
Thickness 1.6 mm
Shape Round
Technique Milled
Orientation Medal alignment ↑↑
Number N# 7670
References KM# 93
Wikipedia:
The Rabbit (兔) is the fourth in the 12-year cycle of animals that appear in the Chinese zodiac related to the Chinese calendar. The Year of the Rabbit is associated with the Earthly Branch symbol 卯.
The fourth Trine consists of the Rabbit, Goat, and Pig. These three signs are said to have a calm nature and somewhat reasonable approach; they seek aesthetic beauty and are artistic, well-mannered and compassionate, yet detached and resigned to their condition. The three are said to be caring, self-sacrificing, obliging, sensible, creative, empathetic, tactful and prudent, but can also be naïve, pedantic, insecure, selfish, indecisive, and pessimistic.
********
Wikipedia:
The African savanna hare (Lepus victoriae) is a mammal species in the family Leporidae, native to Africa. It is native to diverse regions and habitats of Africa, including savannas and the Sahel. It is found in: Algeria, Botswana, Burundi, Chad, the Democratic Republic of the Congo, Côte d'Ivoire, Ethiopia, the Gambia, Ghana, Guinea, Guinea-Bissau, Kenya, Libya, Mali, Mauritania, Morocco, Mozambique, Namibia, Niger, Rwanda, Senegal, Sierra Leone, Somalia, South Africa, Sudan, Tanzania, Tunisia, Uganda, and Zambia. It is listed as "least concern" on the IUCN Red List.
Behaviour
African savanna hares are solitary, nocturnal animals. They rely on camouflage to stay hidden, but can run at up to 70 kilometres (43 mi) an hour and sometimes leap vigorously sideways to break the scent trail they are leaving. They feed mainly on grasses and herbs but also chew roots, shoots and bark and sometimes eat fallen fruit and occasionally fungi. They engage in coprophagy, eating their own dry faecal pellets so as to extract further nutrients from them.
******
Wikipedia:
The coat of arms of Somalia was adopted on October 10, 1956. The leopards which support the shield and the white star were also found on the coat of arms used in Italian Somaliland.
The Constitution of Somalia describes the coat of arms of the nation as follows:
The emblem of the Federal Republic of Somalia [...] is a blue shield with a gold frame, in the centre of which is a silver-coated, five-pointed star. The shield is surmounted by a decorated emblem with five golden heads, with two lateral ones halved. The shield is borne from the sides by two cheetahs facing each other under the lower point of the shield, along with two palm leaves, which are interlaced with a white ribbon.
Share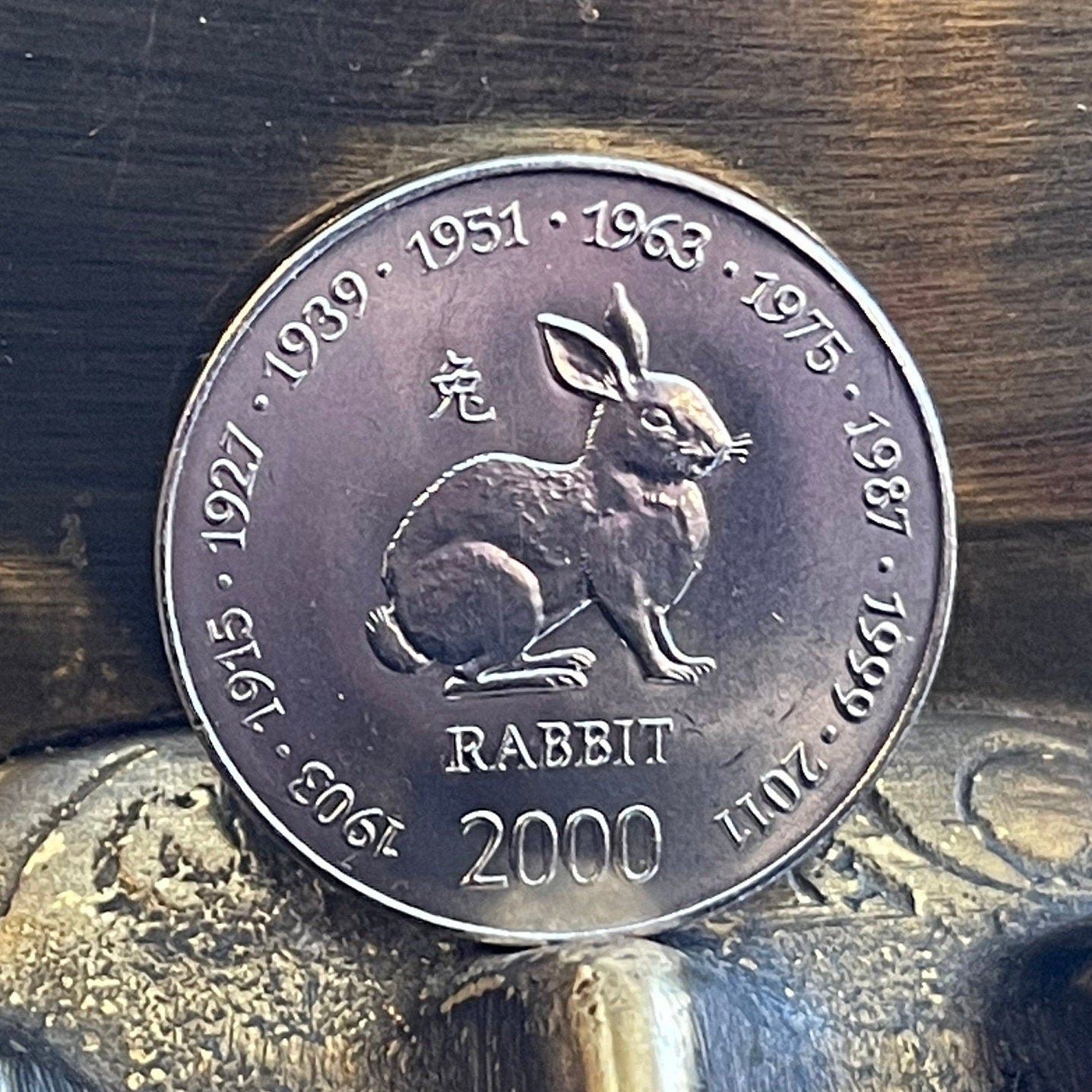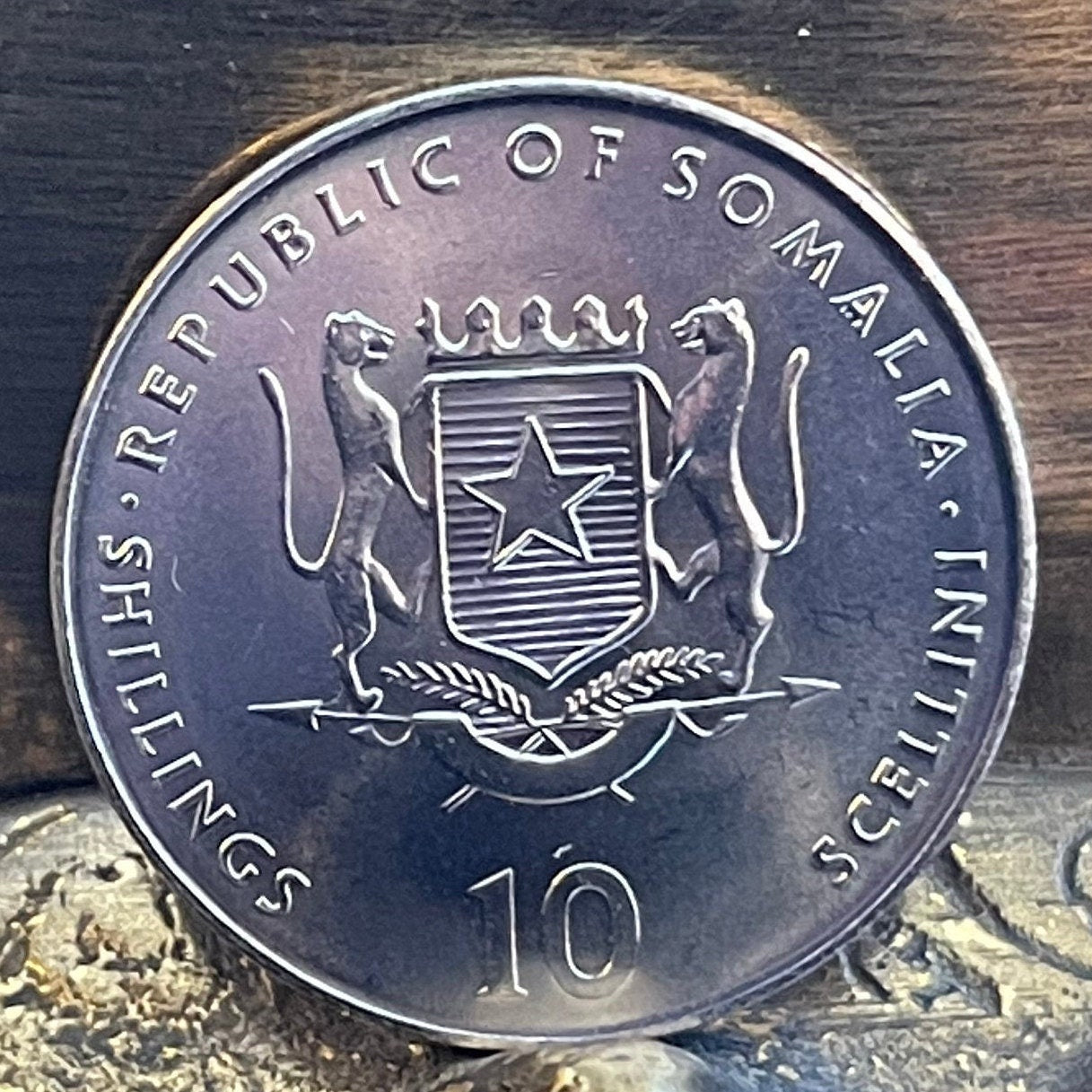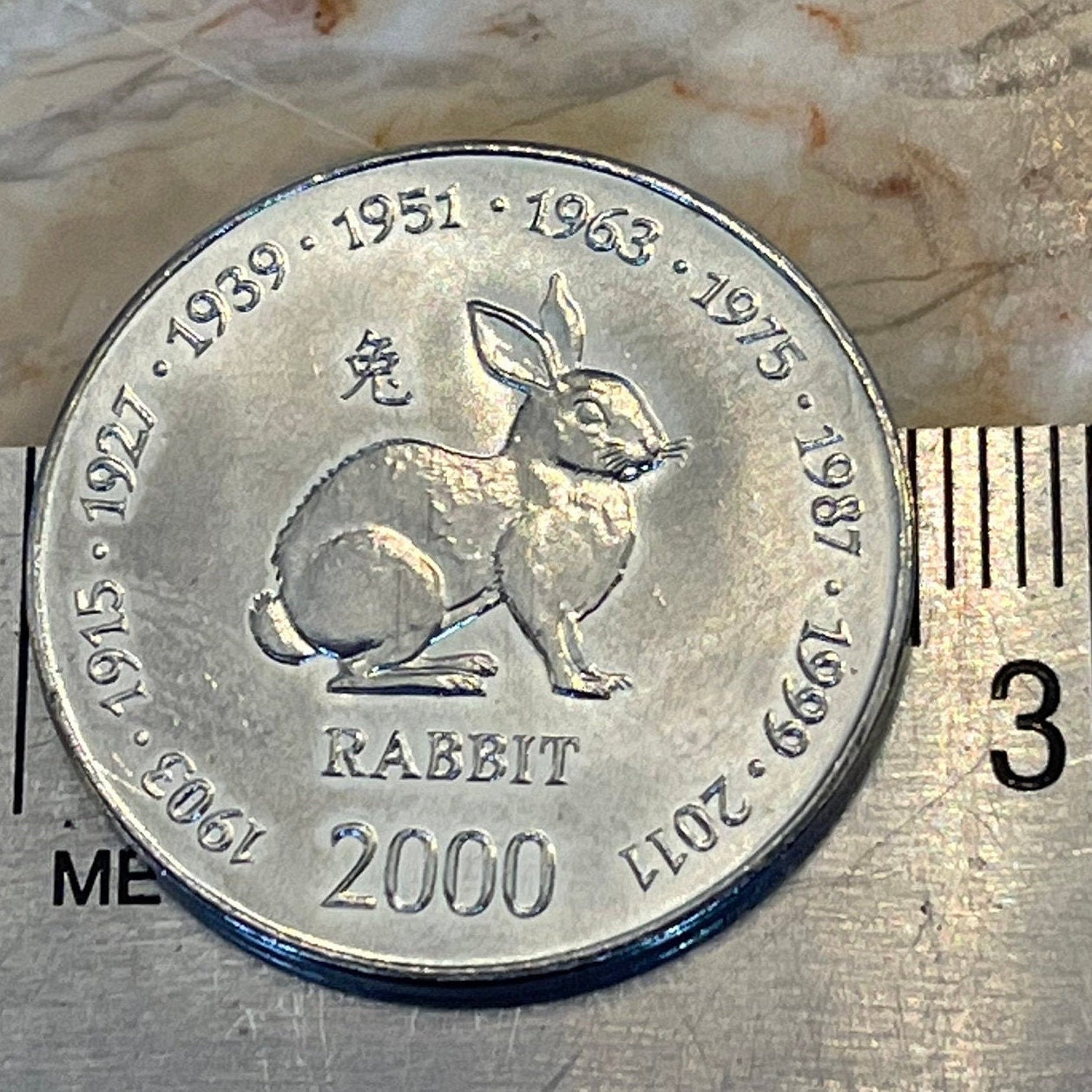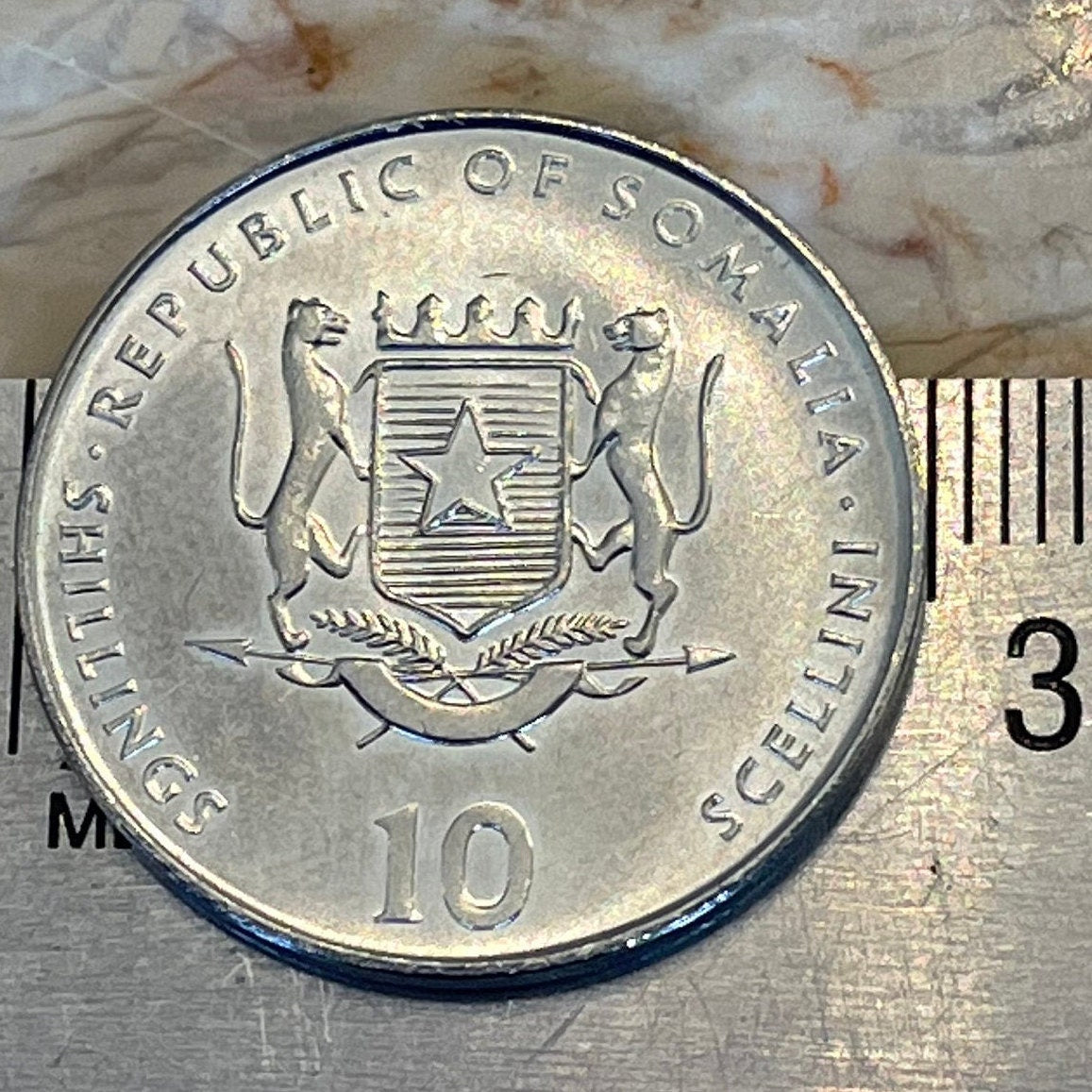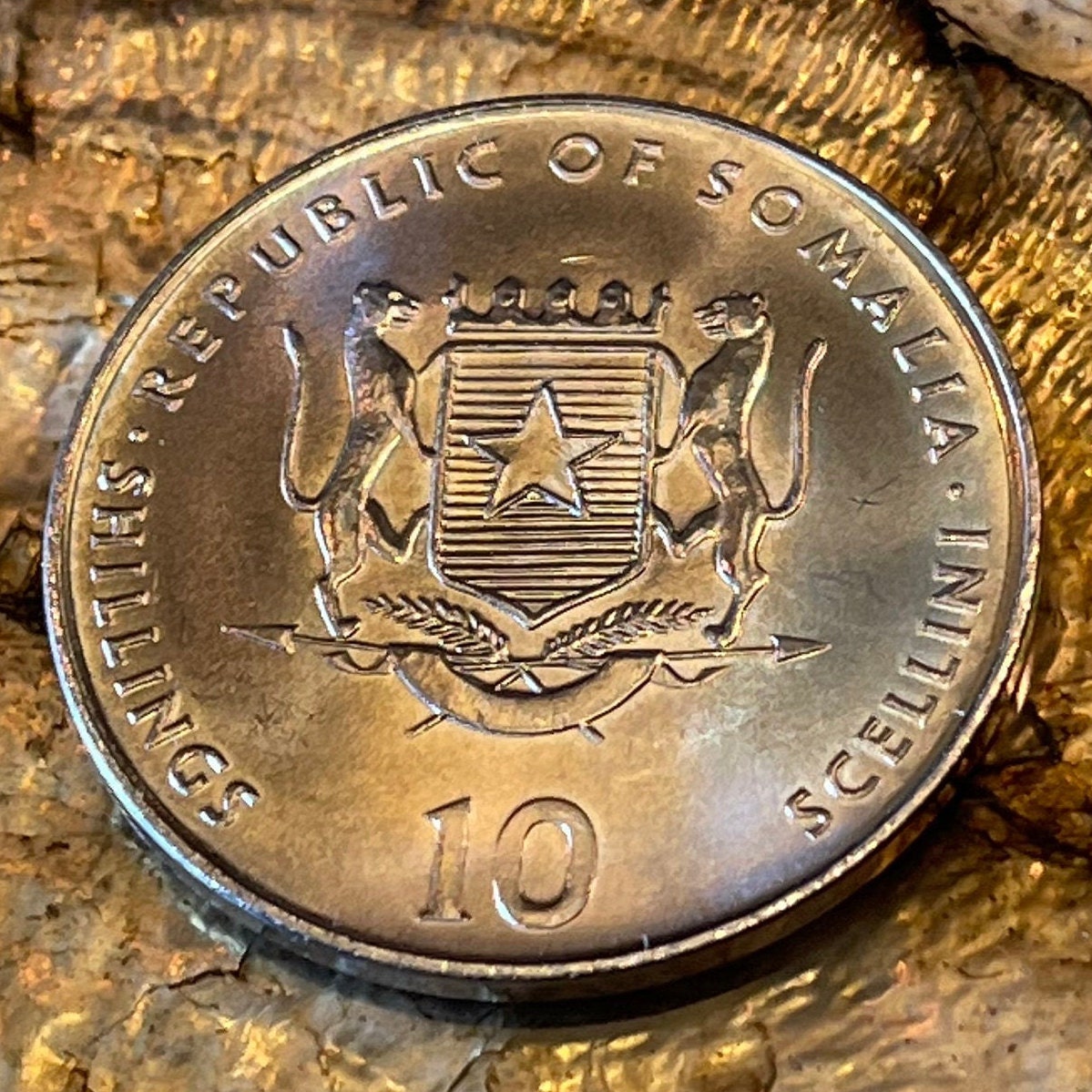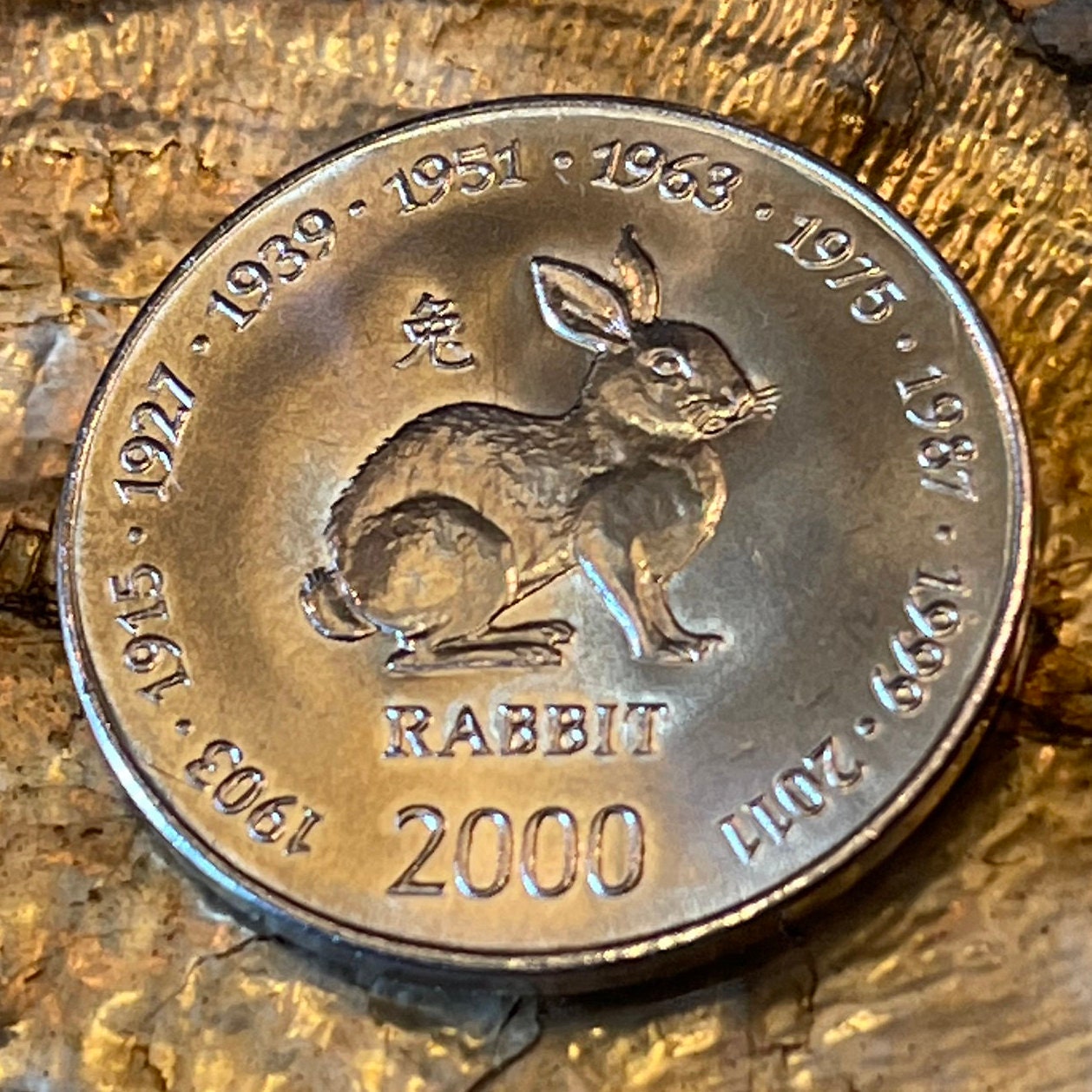 5 stars review from Ember
5 stars review from Ember
Nice coin arrived quickly!
Nice coin arrived quickly!
Perfect gift for my son who collects every...
Perfect gift for my son who collects everything with rabbits. Beautiful coin delivered fast. Love it!!
5 stars review from Hannah
5 stars review from Hannah
5 stars review from Carol
5 stars review from Carol